Some massive news came out of Nashville on Sunday afternoon, as Predators president of hockey operations and general manager David Poile will be retiring, effective June 30. This news was broken by Sportsnet's Elliotte Friedman, though the Predators themselves have yet to make an official announcement.
Related: 4 Predators Most Likely to Be Traded Ahead of 2023 Deadline
---
Latest News & Highlights
---
Along with Poile stepping away, Friedman also noted that long-time head coach Barry Trotz, who was with the organization from 1998-2014, will be Poile's successor. While his official role won't begin until June 30, he will start working immediately and is expected to be eased into the position by Poile.
Massive Change in Nashville
This will mark a massive change in Predators hockey, as Poile has been the organization's only GM since they became a franchise ahead of the 1998-99 season. The 26-year run was one of high success, as they were often a very competitive team, qualifying for the playoffs 15 times under Poile's watch. Though they were unable to reach the ultimate goal of winning the Stanley Cup, they came close on a number of occasions, none more so than in 2017 when they reached the Final but fell in six games to the Pittsburgh Penguins.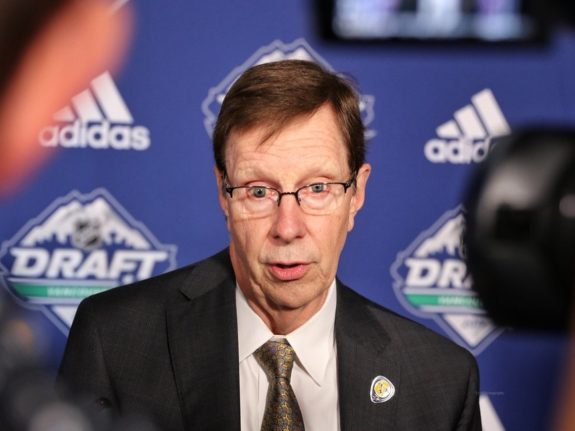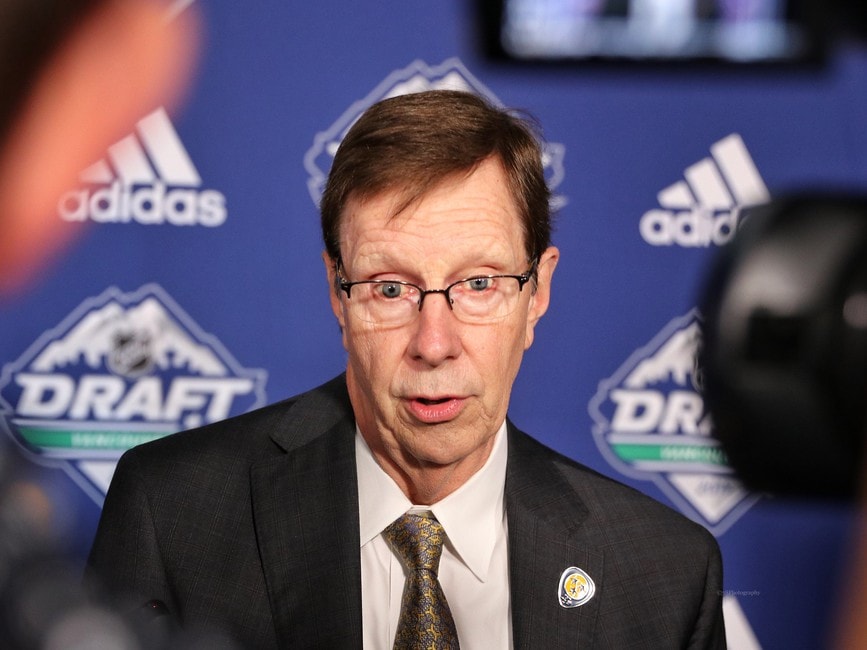 Despite all the stability he was able to provide the organization with fans soured on Poile in recent seasons due to his inability to either build a repetitive Stanley Cup contender or enter a rebuild. He was never one to seem comfortable with the thought of a rebuild, preferring to make trades for established NHL players with term on their deals. While the pain of a rebuild can be tough, this unfortunately led to the Predators at times being a very mediocre team, particularly in recent years.
Trotz is Back In Town
As mentioned, Friedman also reported that Trotz will begin work with the Predators immediately as he prepares to become Poile's successor. One can't help but wonder if this had been in the works for some time, as Trotz had a number of head coaching gigs thrown his way this past offseason but turned them all down, claiming he needed some time away from the game.
The 60-year-old Trotz comes back to the Predators with a very impressive resume, albeit not in the GM position. After being fired by Poile at the conclusion of the 2013-14 season, Trotz was soon after scooped up by the Washington Capitals and helped lead Alex Ovechkin and the rest of the franchise to its first Stanley Cup championship in 2018.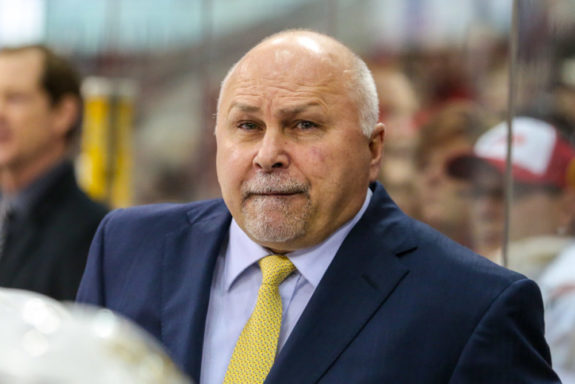 After that championship, Trotz was unable to work out an extension with the Capitals, and was hired by the New York Islanders. Immediately after joining the Isles, he turned them into a very dominant team despite a rather underwhelming roster. Not only were they a great regular season team under Trotz's watch, but they also had plenty of success during his first three seasons with them, winning a combined five playoff series. Injuries and a tough schedule resulted in the Isles missing the playoffs in 2021-22, which led to Trotz's firing.
Since that firing, Trotz has not appeared behind an NHL bench, but as mentioned, had plenty of teams show interest in him. It is believed that as many as six to seven teams had reached out to the two-time Jack Adams Award winner, while the Winnipeg Jets made a significant offer.
Plenty of Questions Lie Ahead for the Predators
With the Predators eight points shy of the Seattle Kraken for the final playoff position in the Western Conference, they have begun selling off assets ahead of the trade deadline. On Saturday afternoon, they chose to move Nino Niederreiter to the Winnipeg Jets in exchange for a second-rounder, and may not be done there. Several other players on their roster including Matt Duchene, Mattias Ekholm and Tanner Jeannot could be on the move in the next few days. If not, expect those players' situations to be revisited in the offseason, which at that point will see Trotz as the man in charge.
---
---