We have now entered the second half of July. Most of the marquee NHL free agents have signed, and only one big fish (Cody Franson) remains without a team.
Outside of a possible blockbuster trade late in the summer or prospects pushing for spots in training camp down the line, most teams have a pretty good idea of what they will look like come October. However, for those clubs still looking for pieces to the puzzle, there are some possible low-risk, high-reward bargains out there in the free-agent market.
David Booth
When healthy, David Booth can flat out fly. But the 30-year old has had a tough go of staying healthy over his career. After his breakout 2008-09 season with the Florida Panthers saw him score 31 goals and 60 points in 72 games, he played in only 28 the following season. A few years later during the lockout shortened 2012-13 season Booth appeared in only 12 of 48 games as a member of the Vancouver Canucks. The past two seasons he has played in 66 and 59 games. Still not great totals in terms of games played.
In 59 games last season for the Maple Leafs, Booth scored just 13 points and was a minus-8. Everyone knows though that Leafs were a terrible possession team last year. And relative to his teammates, Booth wasn't that bad. The Detroit native finished fourth among Leafs forwards with a 47.2 Corsi-for percentage. Booth possessed the puck better than Phil Kessel, James Van Riemsdyk, Tyler Bozak, and Joffrey Lupul, much more well-known Leafs players. 
Last season Booth played at a cap hit of just $1.1 million. If he can stay healthy, he is young enough and fast enough to still be an effective top-nine winger. On a stronger team, Booth could be very much worth a $1 million, 1-year contract for a team looking to add some scoring depth. If he stays healthy and plays 70 games or more, he could easily provide a team 15 goals and 30 points. He has reached those totals in four out of his eight full seasons in the league and just two years ago (2013-14) he finished with nine goals and 19 points in 66 games.
Christian Ehrhoff
There was a lot of buzz about a number of free-agent defensemen going into July. Guys like Franson, Andrej Sekera, Mike Green, Paul Martin and Johnny Oduya were incredibly popular talking points. One free-agent defender who hasn't been discussed much at all, but who can still play top-four minutes, is Christian Ehrhoff. While there is no doubt that Ehrhoff fell flat on his face with the Penguins last season, he remains just 33-years old.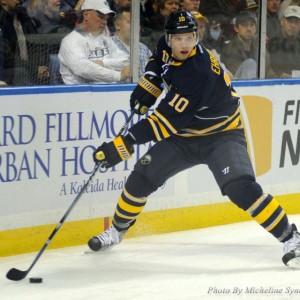 Known primarily for his big shot and offensive prowess, 14 points in just 49 games last year doesn't sound very good on paper. However, in 2013-14 with a bad Buffalo team, Ehrhoff managed 33 points in 79 games. Plus he tallied 22 points in 48 games during the lockout shortened season.
Ehrhoff has always been a tremendous skater and he remains a two-way top-four caliber defenseman. On a good team, and a bounce back year health wise, Ehrhoff could easily be a positive player in top-four minutes with 30-40 points from the blue line.
Last season Ehrhoff made $4 million on a one-year deal but given how long he has lasted in free agency, a team will probably snag him for much less. Getting a top-four defenseman on a one-year $2.5 million contract would likely be a steal given the German's track record.
Eric Fehr
Eric Fehr has been a known commodity for years but for whatever reason he has never been paid what he truly is worth. The 6-foot-two inch, 212 pounder has been a consistent role player over the years for the Washington Capitals. A pretty consistent 13-20 goal, 30-35 point role player would be useful to many different teams. As of this past season though Fehr was still only making $1.5 million.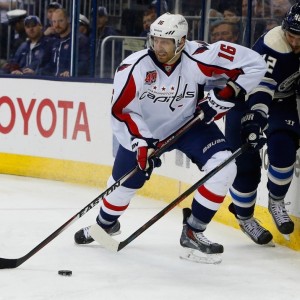 Moving forward, Fehr is likely to sign for a similar low cap hit and $1-1.5 million for a solid top-nine winger is a serious steal. This is the type of player that makes Matt Beleskey's contract still look like an overpay. Sure, Beleskey didn't get the big money some were expecting, but his offensive production hardly surpasses that of Fehr. In fact, if I'm the Anaheim Ducks, nabbing Fehr on the cheap would be a terrific replacement for Beleskey on that top line with Ryan Getzlaf and Corey Perry.
In a top line role, Fehr wouldn't be asked to to do much, and at that size, the Ducks' top line would be huge. Getzlaf and Perry are both big bodies at 6-foot-four and 6-foot-three respectively. Like Getzlaf and Perry, Fehr was also drafted in the first round of the epic 2003 draft. He isn't as big of a producer on his own as the two Ducks stars but he has the skill and finishing ability to play alongside them. Not to mention Ducks head coach Bruce Boudreau knows Fehr well from their days in Washington.
David Schlemko
The 28-year-old defenseman played for three different teams last season. He began the year with Arizona before playing five games with Dallas and finally wound up in Calgary. Limited to just 44 games last year between all three, Schlemko didn't provide much offense, just four points. However, despite playing the whole entire season on either bad or mediocre teams, Schlemko led all Flames defenseman in Corsi-for percentage at 49.9. Higher than Mark Giordano and T. J. Brodie, and significantly higher than Dennis Wideman, the latter of whom scored 56 points from the blue line.
While Wideman had those gaudy offensive numbers and makes an absurd $5.25 million per season, Schlemko can move the puck for a fraction of the cost. Last season Schlemko's cap hit came in at just $1.18 million. If I were Calgary, I would much rather have the left-handed shooting Schlemko play next to the newly acquired Dougie Hamilton than Wideman. Defense pairs fit better with one left-handed player and one right-handed. (Both Hamilton and Wideman shoot right-handed.) Schlemko is no doubt more of a third pairing guy, as he has never played more than 48 games in a single season. However, for $1 million, teams could do a whole lot worse on their third pair.