I'm glad the NHL doesn't have a 'Most Improved Player' award.
Unlike the other 'Big Four' North American pro sports leagues, the NHL hasn't followed suit with the MLB, NBA, and NFL who dole out the silly annual award. It's as bad of an idea as naming the Metropolitan Division, the Metropolitan Division.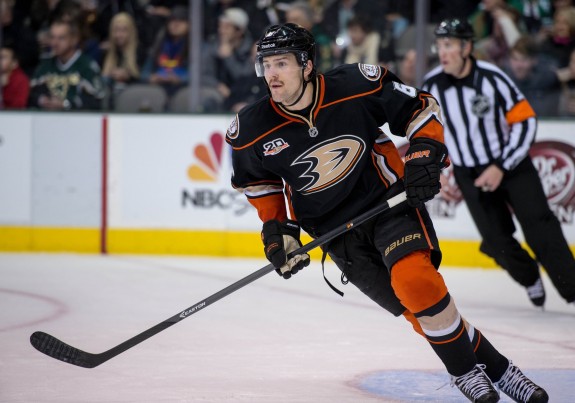 The 'honor' really is a joke in junior hockey (those Esso Medals of Achievement were medallions of mediocrity), and is even more pointless in professional sports with professional athletes. Growing up, if a player on the team won the Most Improved Player or Most Dedicated Player, it was the equivalent of the 'You Tried Hard but Just Don't have the Talent, So Here's a Pick Me Up' award. Might as well give a ribbon with 'Participant' written across it.
It gets more comical with age, and especially in pro sports. Do athletes – loved by fans, paid handsomely by franchises – really need reassurance to their game? And doesn't the award imply that player was under performing for a while, only to finally 'get it'?
My final critique to the Most Improved Player award is it's usually given to players who are on the upward trajectory at that point in their career. Let's look at one of the three major leagues, the NBA: Paul George, last year's winner, was a 22-year-old high first-round pick going into only his third NBA season. Isn't it a given that he should 'improve', given the pedigree, age, and potential George possessed as an NBA prospect?
Kevin Love won in '10-'11 and too was a 22-year-old high first rounder entering his third season. Like George, he saw increased minutes, increased starts, and in turn, his production increased. That's more development than improvement of a young player if you ask me. And it's a consistent trend in the NBA: only six NBAers to win the award since it's inception in 1985 weren't first round picks. Simply put, it's an award for players doing what they're supposed to be doing; that's like getting a plaque for every time you cut your toenails.
There's no indication or evidence the NHL will adopt this dumb award, but the NHL is known for following innovating ideas from the other pro leagues, like the hard salary cap (NFL) or Donald Fehr's legal services (MLB).
So this editorial begs the question: who would be the Most Improved Player it if the NHL introduced the award at this season's end? And not the way the other leagues like the NBA deem the league's winner, but for athletes who'd really earn it, who showed substantial improvement that made you rethink their roles as NHL players.
Who would be the NHL's Most Improved Player?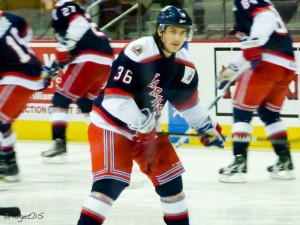 A few players that come to mind would be New York's puck wizard Mats Zuccarello, Carolina's power play point man Andrej Sekera and Pittsburgh's steady Matt Niskanen.
Despite how well they're playing for their respective club, the 2013-14 (Hypothetical) Most Improved Player is undoubtedly defenseman Ben Lovejoy from the Anaheim Ducks.
Ben 'Reverend' Lovejoy is enjoying a breakout season at 29, solidifying the Anaheim Ducks' top-four defense group. As an undrafted player coming out of college, the 6-foot-2, 214-pound right-shooting defenseman has gone from a spare part on the Pens to a key cog on the Ducks.
Interestingly, Lovejoy might have been an NHL regular sooner: he turned down a pro contract after his third year at school from the Montreal Canadiens. Taking his time to grow as a person and player was his reasoning, but being an All-Ivy lacrosse player at Dartmouth must've had him apprehensive to leave school early.
After finishing school, he played five games for the Norfolk Admirals at the end of the '06-07 season and then signed his first contract – which wasn't with an NHL club. Lovejoy signed with the AHL's Wilkes-Barre/Scranton Penguins and had a solid 20 points in 72 games in his inaugural pro year.
Lovejoy broke into the Show after another two seasons with Wilkes-Barre/Scranton, and acquitted himself well, but was far from spectacular. He was used sparsely, in and out of the lineup along with Derek Engelland, averaging a modest 15 minutes a night in 47 games. He was used even less the following year even with Kris Letang missing significant time to injury and Alex Goligoski moving on to Dallas.  Lovejoy only appeared in 34 games at just over 13 minutes a night. It was clear the franchise viewed him as nothing more than a fill-in 'tweener' (too good for the AHL, not good enough for the NHL), and with the Pens having such a deep blueline, they moved Lovejoy for practically nothing – a fifth round pick. No love lost for Lovejoy.
To be fair, the Rev never had a fair chance to display the skill set that endeared Montreal to the blueliner back in college and made him an AHL all-star in 2009. He's a solid defensive defenseman first and foremost who plays with a bit of an edge. Solid wall play and his presence in front of the net are two of his primary attributes; he sits seventh amongst defenseman in hits (142 in 55 games) and top-20 in blocked shots (103). One of the keys to his game if you watch him closely is he never overextends, plays safe, and most importantly plays within his element, never trying to rush the puck like American Olympian Cam Fowler – because he can't.
He's no Luke Schenn stone-handed puckhandler above his blueline either. Not everyone can move the puck like Oliver Ekman-Larsson, but he can get the puck out with his passing ability adequately, and deploys a decent shot from the point.
How about this pair right here, which were the two fastest goals by a defenseman in Ducks history:
Like many breakout players, Lovejoy has simply been given an opportunity, or an increase in time on ice. Lovejoy is finally getting a chance to play under Bruce Boudreau, averaging a prominent 19:32 a night, only behind Fowler and long-time stalwart Francois Beauchemin. In just over two seasons with the Pens, he only saw north of 20 minutes five times – this year, he's seen above that total 26 times, including a career high 26:16.
So if the NHL ever decides to add a Most Improved Player award – and let's pray they don't – hopefully they won't dish it out like the NBA does to 'improving' players. Instead, give it to a guy who's really worked on his craft and improved as a player and person, helping his team on and off the ice.
And for my money, no player better represents these qualities this season than Ben Lovejoy.