The London Knights showed the hockey world on Wednesday night why they think this is their year. They jumped on the Erie Otters and didn't let up.
Helped by uncharacteristic penalties by the Otters, the Knights power play flexed their muscles and steamrolled to a 7-4 victory in Game 1 of the OHL Western Conference Finals. The game was never really in doubt.
Although the Otters drew first blood less than two minutes into the game, the Knights quickly evened the score thanks to their potent top line. Christian Dvorak scored his first of two goals on the evening, on route to a five-point night. The next five minutes of the game decided the outcome.
Alex DeBrincat cleared the puck out of play setting up Dvorak's tying goal. Then a high-sticking call, a tripping call, and a second delay-of-game call sparked the Knights and helped them open up a 4-1 lead just 11:48 into the game. Matthew Tkachuk, Mitch Marner, and Dvorak again scored the other first period goals. That line alone account for eight points (four goals and four assists) in the first period. Scary good.
#2016NHLDraft eligibles Matthew Tkachuk & Alex DeBrincat exchange hattricks as the London Knights steal game 1 by a score 7-4. #OHLPlayoffs

— Kathryn Jean (@msconduct) April 21, 2016
Erie tried making it close afterwards, as DeBrincat made up for his earlier mistakes by scoring a hat trick, all at even strength. His goal at 9:28 of the third made the score 6-4. London tightened up after that and skated off to victory. Tkachuk matched DeBrincat by scoring a hat trick of his own.
Game 2 is Sunday night at Erie Insurance Arena.
Bigger Picture Takeaways
The game itself was all London, but there were plenty of interesting takeaways for me from this game that is noteworthy for the future, especially the upcoming NHL draft. Let's dive into these things.
Evaluating Olli Juolevi
Juolevi is a projected top-10 pick in this June's draft. He didn't disappoint us in Game 1. He assisted on two of the first period goals, while scoring a beauty of a backbreaking goal in the third period with the score still 5-3. With the puck behind the Otters net, Robert Thomas hit a pinching Juolevi in the left circle, and he buried the shot over Williams' shoulder. This play demonstrated his hockey IQ. Juolevi is a very smart player.
All night long, Juolevi was in control of things. He is a very smooth skater and makes excellent decisions with the puck. He played a very safe and efficient game. This is what you will get with Juolevi. He isn't flashy. He doesn't gamble very much. He gets the job done. The Otters were able to hit him hard a couple of times, including once into the boards where it looked like he needed repairs. He bounced right up and continued his steady play.
Still think Juolevi goes higher than many of us think. Dubois has bolted up rankings. https://t.co/DpcnL4WMmF

— Nick Alberga (@thegoldenmuzzy) April 12, 2016
Juolevi doesn't have the high ceiling as some in this draft class have (Chychrun, Sergachev), but he is perhaps the safest player at his position this high in the draft. Teams that want a steady, dependable player should look at Juolevi and feel confident about what he will bring you. He might slip from the top-10 because he isn't flashy, but don't let that fool you into thinking he can't produce.
Don't Forget About Victor Mete
Early in the season, there was a thought that the highest-ranking London defenseman was Mete. However, Central Scouting rated him as a "B" prospect at mid-term. He seemed to fall out of favor, mainly because he is a smaller player at just 5-foot-10. He stood out to me on Wednesday.
First, Mete is fast, very fast. His skating was on full display against the Otters. He carried the puck out with good speed, while making smart decisions with the puck. He found himself paired at times with Juolevi, and other times with Chris Martenet. It didn't matter who he played with, Mete held his own.
Victor Mete feeds a puck across a seam to Christian Dvorak on the PP – 1-1 in Erie…

— Mike Stubbs (@stubbs980) April 20, 2016
My concern with him coming in was his play on the defensive end. At least for one night, he played an effective defensive game. He also found himself on the power play. He handled that well also.
Mete is your classic offensive defenseman. He'll gamble to keep the pressure on in the offensive zone. He uses his skating to make up for when he's caught too deep. There's enough here to warrant a third-fourth round pick on him given his offensive ability. Can he play full-time in a league where players are bigger than him? That's the question. But don't forget about him. He was good Wednesday.
Alex DeBrincat's Strange Night
First it was not one, but two delay-of-game penalties. Then he answered that by scoring a hat trick. There is no question that DeBrincat is a first-round talent (I've said that all season.) But it's nights like Wednesday that will have teams making a tough decision on him. Will he go in the first round?
The obvious answer seems like it's yes, given his hat trick against London was all done at even strength. The way he creates space for himself while finding holes in the defense is amazing to watch. Then he has a shot that is lethal. Tyler Parsons could do nothing about them. With arguably the best hands in the draft, DeBrincat should go higher than projected.
Let's look at the other side now. If things go bad for him, they go real bad. Granted, he recovered to score a hat trick. But his play before that concerns me. He tried making up for the first penalty by doing too much. He took the puck and airmailed it eight rows over the glass. You could tell he gripped his stick a little too hard there. Nerves got to him when the score got out of hand early.
Also, his size will hinder him. At just 5-foot-7, opponents will push him off pucks with ease. To his credit, he's fearless and won't back down. But at the next level, it's a point of concern. He's great on the rush, but in scrums, opponents will win more often than not.
My take on him hasn't changed. There are lots of good, and some legitimate concerns. He's a first-round talent that could slip. Whoever drafts him becomes an instant winner at the draft.
Grab Matthew Tkachuk While You Can
I am the first to admit that I was skeptical about Tkachuk coming into the season. He's made a big believer out of me. His performance on Wednesday sealed to me that he should go fourth, over Nylander, Dubois, Chychrun, and others. He brings many things teams need.
His combination of talent and size make him one of the most intriguing prospects in the draft. What impressed me Wednesday was his ability to read plays. He got his hat trick thanks to great passing plays. But you have to skate to the right spot to convert those into goals. Tkachuk knew where to skate, and made it look easy.
Matthew Tkachuk completes the hat trick into an empty net – 7-4 London. Christian Dvorak 5 points.

— Mike Stubbs (@stubbs980) April 21, 2016
His overall game has grown on me too. He handled himself well defensively. Tkachuk disrupted many Otters chances. Then he was able to turn around and start rushes the other way. He's just like his dad Keith in those aspects.
Here's my favorite part. You want him as your teammate. He will stick up for you at all times, not afraid to mix it up with anyone. He occasionally crosses the line at times, but you have to love his compete level. He forces you to focus on him, which plays right into his hands. Given what all he brings and his previous experience on the big stage, Tkachuk should go fourth. If he slips, grab him while you can.
Stay tuned for the rest of this series, as we will do this again for every game.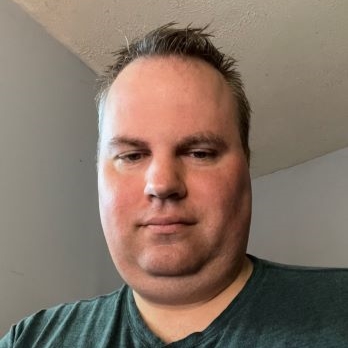 I am a fully credentialed writer who covers the Columbus Blue Jackets, Cleveland Monsters and Erie Otters as well as the Ontario Hockey League and NHL Draft. The 2022-23 season will mark nine seasons with the Hockey Writers. I am also the site's Credentials Manager. Please take note of the updated Twitter handle: @mark_scheig.