After recording a seven-point season in 26 games last year with the Chicago Blackhawks, Tyler Johnson has turned things back around in 2022-23. Although he has been limited to only 49 games on the year, he has been quite solid during them, as he has 10 goals and 29 points. As a result, it is fair to argue that the 32-year-old forward has improved his trade value, and the rebuilding Blackhawks could take advantage of that this offseason.

Johnson carries a hefty $5 million cap hit until the end of next season, but the Blackhawks would likely be willing to retain half of it. This would likely lead to teams calling about the Washington native and improving Chicago's potential return for him. Let's now discuss three teams who could target him this offseason because of it.
Tampa Bay Lightning
The Tampa Bay Lightning could consider the prospect of bringing back Johnson this offseason if half of his salary is retained. After all, he spent the first nine seasons of his NHL career with the Lightning and won two Stanley Cups in the process. The only reason why he was traded to Chicago two seasons ago was because of Tampa Bay's major salary cap trouble. However, now that the Lightning could lose forwards like Alex Killorn, Corey Perry, Pierre-Edouard Bellemare, and Michael Eyssimont through free agency this offseason, it could open the door to a Johnson reunion.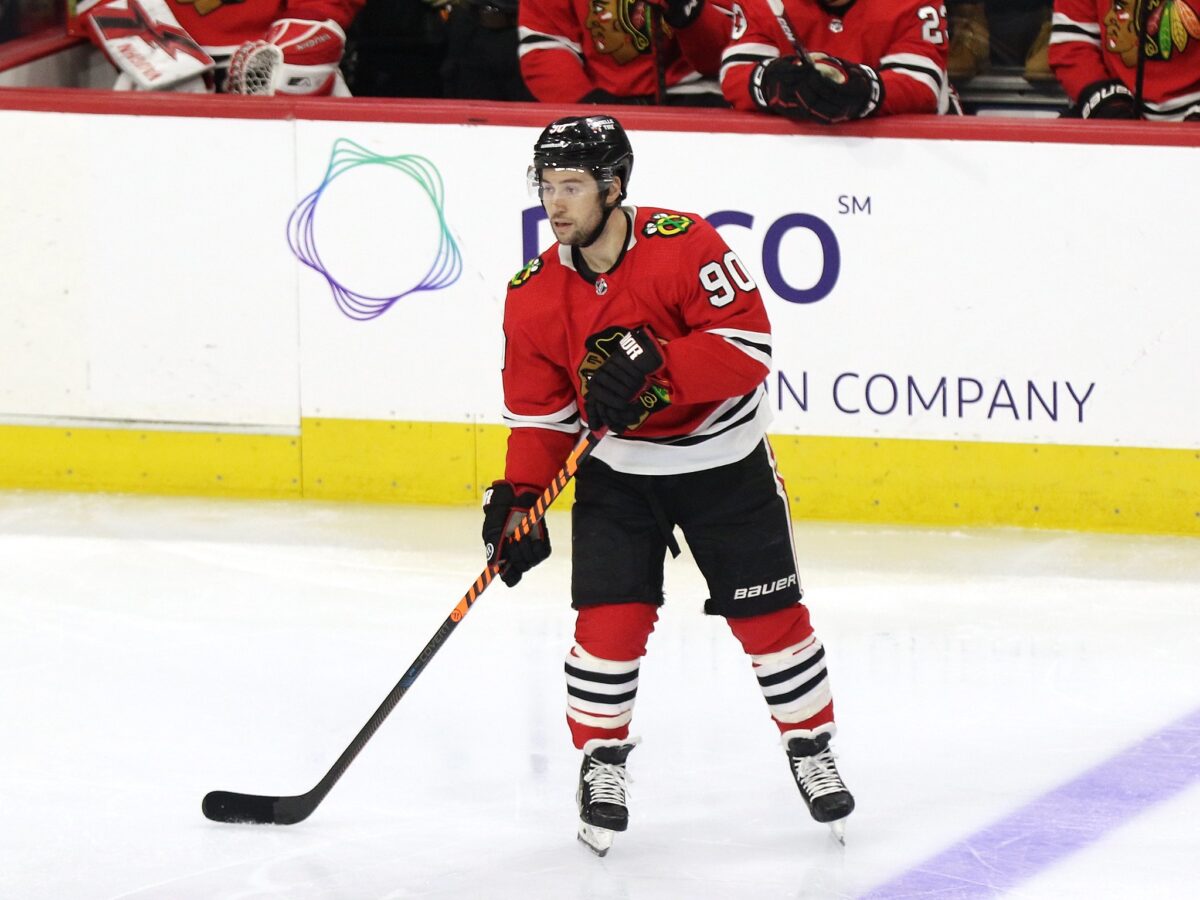 Now that Johnson is showing signs of his previous form, it is possible that Tampa Bay would be willing to add him to their forward group. When looking at their current roster, it is fair to argue that he could work quite nicely on their third line with Patrick Maroon and Anthony Cirelli. With that, he would also be an option on their power play because of his effective playmaking ability.
If the Blackhawks retain some of Johnson's salary, it is possible that they could land a third-round pick and prospect from the Lightning. One Lightning prospect who stands out as an appealing target is Jack Finley. The 6-foot-6 center has the tools to emerge as a bottom-six forward in the NHL, as he plays a heavy game and is solid defensively. In 60 games this season with the Syracuse Crunch of the American Hockey League (AHL), he has eight goals and eight assists.
Washington Capitals
The Washington Capitals have had a very disappointing 2022-23 season, and changes should be on the way this summer because of it. One area that they should be looking to improve upon in their forward depth. As a result of this, it seems possible that they could be on the teams that pursue Johnson this offseason if he is made available.
Related: 4 Blackhawks Who Won't Be Back Next Season
---
Latest News & Highlight
---
If the Capitals acquired Johnson, he would be a great fit on their third line at right wing. However, he also could be option at third-line center if the Capitals decide to move Evgeny Kuznetsov this offseason. With that, Johnson's solid two-way game would likely have him receive time on both their power play and penalty kill.
Besides a third-round pick, the Blackhawks should also look to add a prospect like Ludwig Persson in a deal centering around Johnson. The 2022 third-round pick is a player who projects to be a potential bottom-six forward later down the road, but he will need a few years before making the jump to the NHL. In 45 games this season with BIK Karlskoga of the HockeyAllsvenskan (second highest Swedish league), he had four goals and 15 points.
Seattle Kraken
The Seattle Kraken could be interested in Johnson as well. Although the Kraken have taken a notable step in the right direction this season, there is no question that they should look to add to their forward group this summer. This is especially so when noting that Ryan Donato, Jesper Froden, and John Hayden are each pending UFAs. Therefore, this could open the door to the Kraken pursuing Johnson.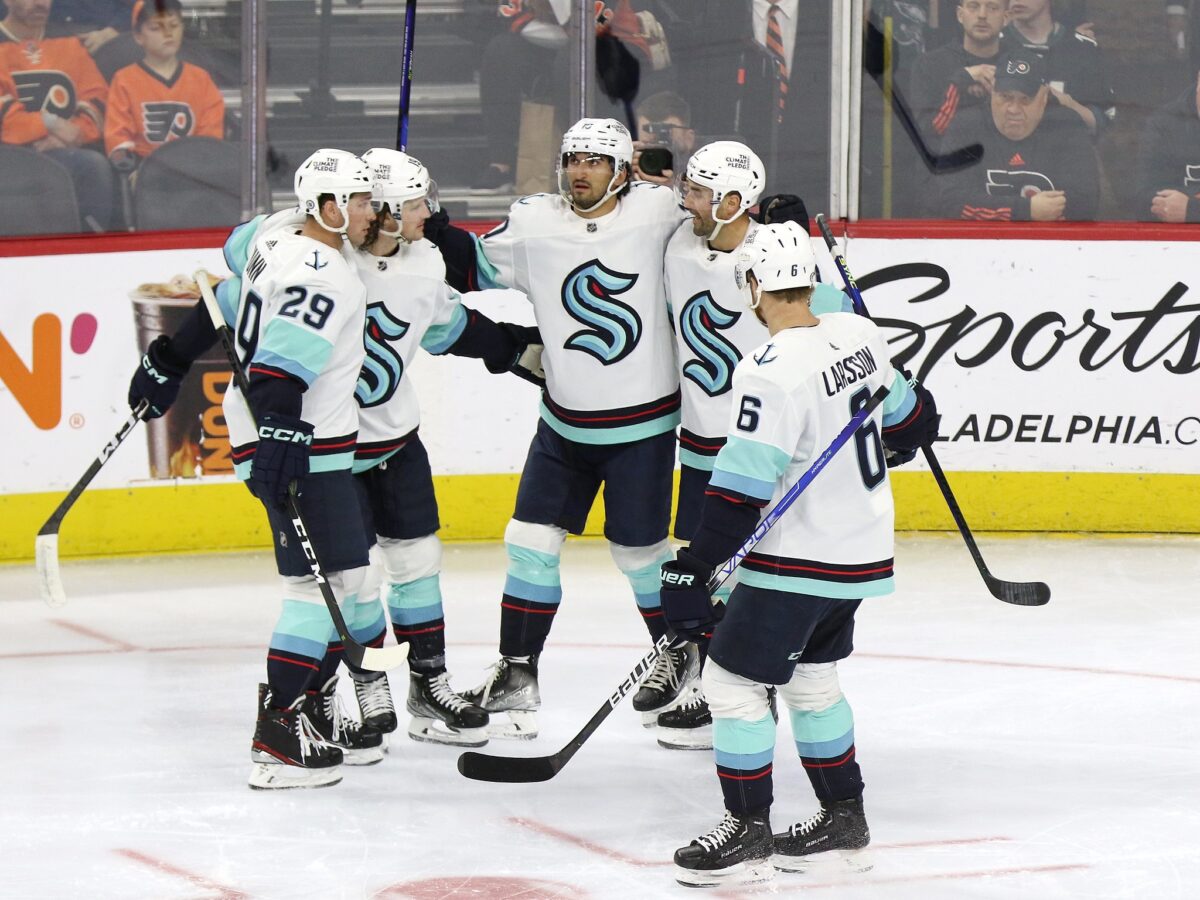 If the Kraken acquired Johnson, he would provide their bottom six with more secondary scoring and solid two-way play. When looking for a specific spot for him, he could work as their third-line center with Yanni Gourde and Oliver Bjorkstrand on his line. However, he also could be in the running to take over Donato's spot as Seattle's 4C.
Besides a third-round pick, the Kraken would also need to part ways with a prospect like Ville Ottavainen to get this deal done. The 6-foot-6 prospect has the potential to become a bottom-pairing defenseman later down the road, as he plays a reliable defensive game and provides physicality. In 51 games this season with JYP Jyvaskyla of the Finnish Liiga, the 20-year-old had five goals and 11 assists.
We will now need to wait and see if the rebuilding Blackhawks decide to move Johnson this summer. Although he would not land the Blackhawks the biggest haul ever, his trade value has improved due to his solid pay this year. Thus, if he's made available, look for these three clubs to try to acquire him during the offseason.