Chicago Blackhawks general manager Stan Bowman made two huge moves prior to the 2017 NHL Entry Draft when he traded with the Arizona Coyotes and Columbus Blue Jackets, completely changing the look of his team. As we approach this year's draft, Bowman could be working on another big deal with a familiar trading partner.
New Hurricanes Boss Looking to Make Changes
Since Tom Dundon became the owner of the Carolina Hurricanes in January he has not been afraid to think outside the box. New general manager Don Waddell has no allegiance to any of the players on the Hurricanes roster, so we could expect some fireworks out of Raleigh between now and the start of training camp.
One name that has recently come up in trade rumors is that of defenseman Justin Faulk, who is exactly the type of player the Blackhawks need to add to their blue line. He is a 26-year-old, right-handed shot who can slot in next to Duncan Keith on the top pairing and take on part of the heavy workload.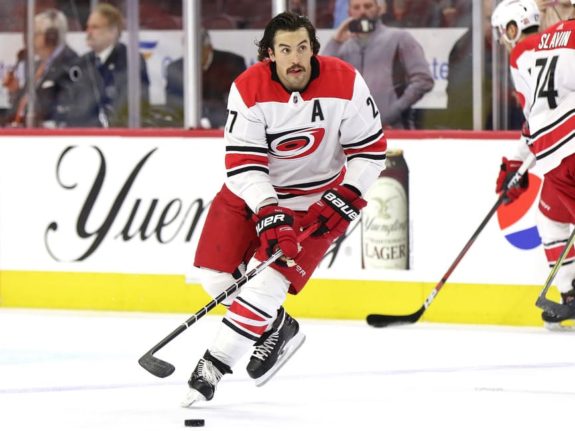 Faulk has scored at least 31 points in each of his last five seasons and had a three-season streak of scoring at least 15 goals snapped last year. His plus/minus rating is not ideal at minus-26, but that can partly be attributed to weak goaltending and poor team defense over the past few years.
Faulk is a possession driving defenseman with a career 52.3 Corsi For percentage (CF%). He has been a plus-possession player in each of the last five seasons and set a career-high in CF% at 55.7 last year despite his low plus/minus figure.
The three-time All-Star would also provide the Blackhawks with another weapon on the power play, which was terrible for much of the 2017-18 season. Ninety-two of Faulk's 223 career points (41.2%) have come on the man advantage. In Chicago, he would be a true power play "quarterback" because even though the team wants to believe that Keith is an elite one, he isn't.
Landing Faulk Will Not Be Cheap
Adding Faulk to the lineup would be great for the Blackhawks. Even if he doesn't play on the first pairing, he will be in the top four. This means Brent Seabrook can play on the third pairing, where he would be the most effective. It pains me to say that a player making $6.8 million is a third pairing defenseman, but that is where we are with him. He no longer has the legs to keep up with the speed of today's top lines, but he can still be very useful mucking it up with the grinders in the bottom six.
Acquiring a 26-year-old, three-time All-Star who is under contract for two more seasons at a very reasonable $4.8 million salary cap hit will be costly. Many fans want to trade off Artem Anisimov or Connor Murphy, but those guys will not fetch the return they are hoping for. They will not be enough to land Faulk. The Hurricanes will want younger players like Alex DeBrincat, Nick Schmaltz or even Brandon Saad.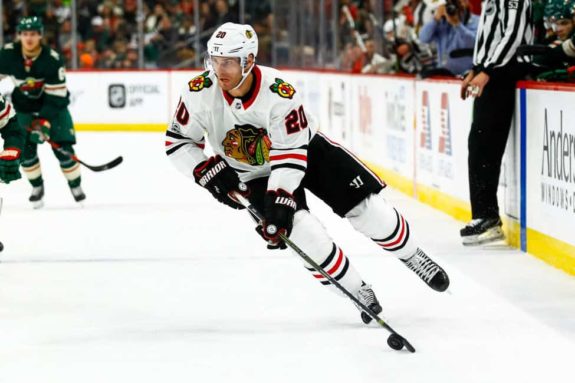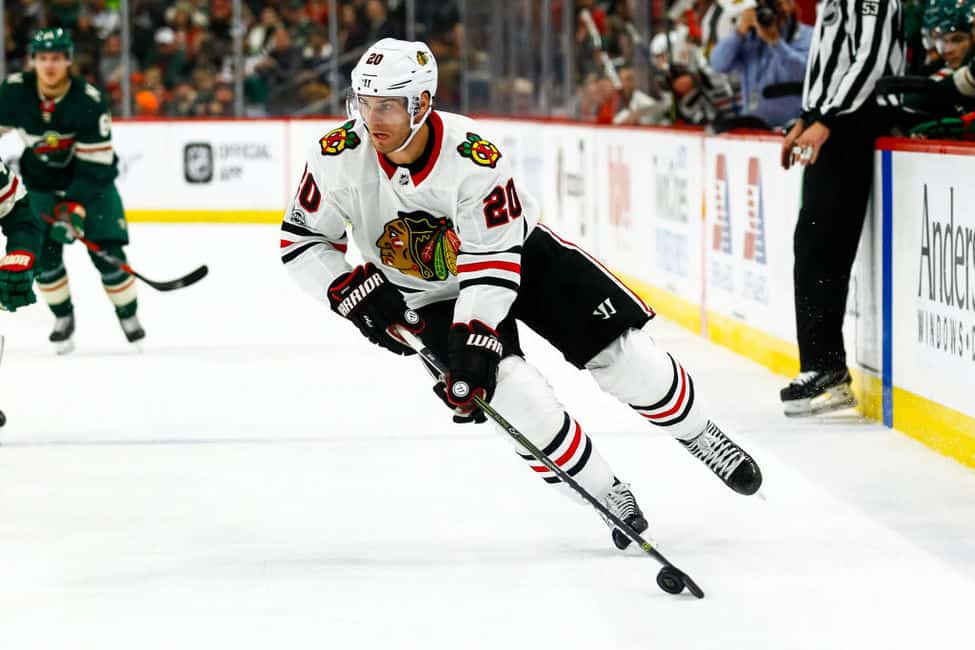 In fact, according to Mark Lazerus of the Chicago Sun-Times, the Hurricanes have "their eye on Saad." It would be strange to see Bowman ship Saad off just a year after he traded Artemi Panarin in order to reacquire him despite his disappointing season. Saad's point production was very poor during the 2017-18 campaign, but as I noted last week, the goals and assists were down due to career-low shooting percentages from him and linemate Jonathan Toews. The 25-year-old power forward is a prime candidate for a huge rebound season.
If Saad is dealt as part of a trade for Faulk, the Blackhawks would be saving just under $1.2 million in salary cap space. This could help them if they are thinking of pursuing a free agent forward like James Neal or James van Riemsdyk.
A Potential Trade May Not Be Just Faulk
If a deal is to be made between these two teams, there could be a lot of moving parts. Lazerus noted that a trade would not just be Faulk for Saad straight up. The Blackhawks have two first-round draft picks (8th and 27th overall) that could be in play as well.
There have been multiple reports, including from Sportsnet's Elliotte Freidman, that the Blackhawks are interested in bringing back goaltender Scott Darling. Freidman even suggested that Marian Hossa's contract could go the other way in such a deal.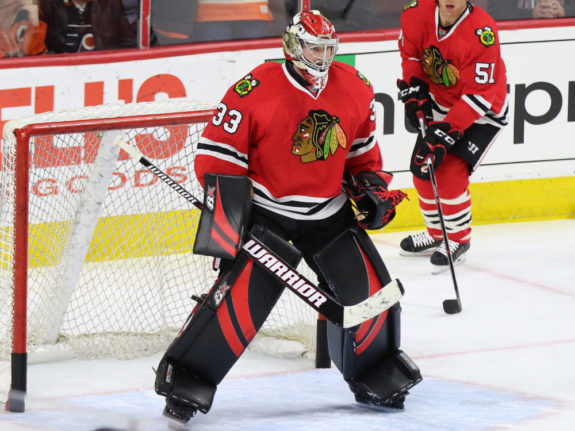 There is little doubt that the Blackhawks want to upgrade their backup goaltender position and Darling had three great years in Chicago. His first season as a number one netminder in Carolina was a complete disaster as he finished with a .888 save percentage, a 3.18 goals-against average and just 13 wins.
Darling still has three years left on his contract at $4.1 million per season. If the Blackhawks wanted to pay that kind of money for a backup, then they should have just signed Darling last summer instead of trading his rights to the 'Canes.
This rumored interest in bringing Darling back also raises red flags on Corey Crawford. If Bowman is really willing to take on Darling's contract, it tells me that Crawford's health is still in doubt. A team that is strapped for salary cap space should not be investing over $4 million in their second goalie if Crawford is healthy and ready to return to form this fall.
This is going to be a crazy offseason for Bowman and company.