Considering the Columbus Blue Jackets have only been around for 23 years at this point, there haven't been many chances for father-son duos to represent the organization. There's currently one second-generation Blue Jacket on the roster which is Columbus native Cole Sillinger, whose father, Mike, was a journeyman around the league and spent two seasons in Ohio. Now there's another potential opportunity for a son of a former Blue Jacket to wear the union blue; however, it's not the son of a former player.
---
---
The History of the Richards Family in Columbus
Justin Richards is the son of former Blue Jackets head coach Todd Richards, who spent parts of five seasons behind the bench in Columbus. He was originally hired as an assistant behind Scott Arniel but when the 2011-12 season got off to a rough start, the Minnesota native, who had previously been head coach of his hometown Minnesota Wild, was given the reins. He was the bench boss in Columbus until a 0-7-0 start in 2015-16 left management with no choice but to make a change and bring in John Tortorella.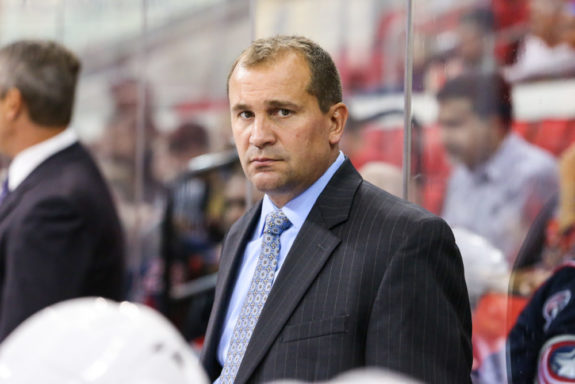 Following his departure from Columbus, the elder Richards spent four seasons as an assistant to Jon Cooper for the Tampa Bay Lightning before moving to the Nashville Predators for the 2020-21 season. Unfortunately, he has yet to have another head coaching opportunity. However, he would certainly deserve one at least on an interim basis.
The Next Generation of Richards
Justin Richards is a name that will be familiar to Cleveland Monsters fans and some general hockey nerds everywhere. He's an alumnus of the AAA Blue Jackets program, starting there in the 2012-13 season and remaining through 2015-16. Following his stint in Ohio, he moved on to the Lincoln Stars of the United States Hockey League before spending three seasons with the University of Minnesota Duluth in the NCAA where he won two championships.
Prior to the 2020-21 season, Richards signed with the New York Rangers and spent the majority of his three seasons in the organization with the Hartford Wolfpack of the American Hockey League. He did make his NHL debut during the 2020-21 season though on May 8, 2021, against the Boston Bruins. That remains his only NHL appearance to date, although he did record an assist in the 5-4 win.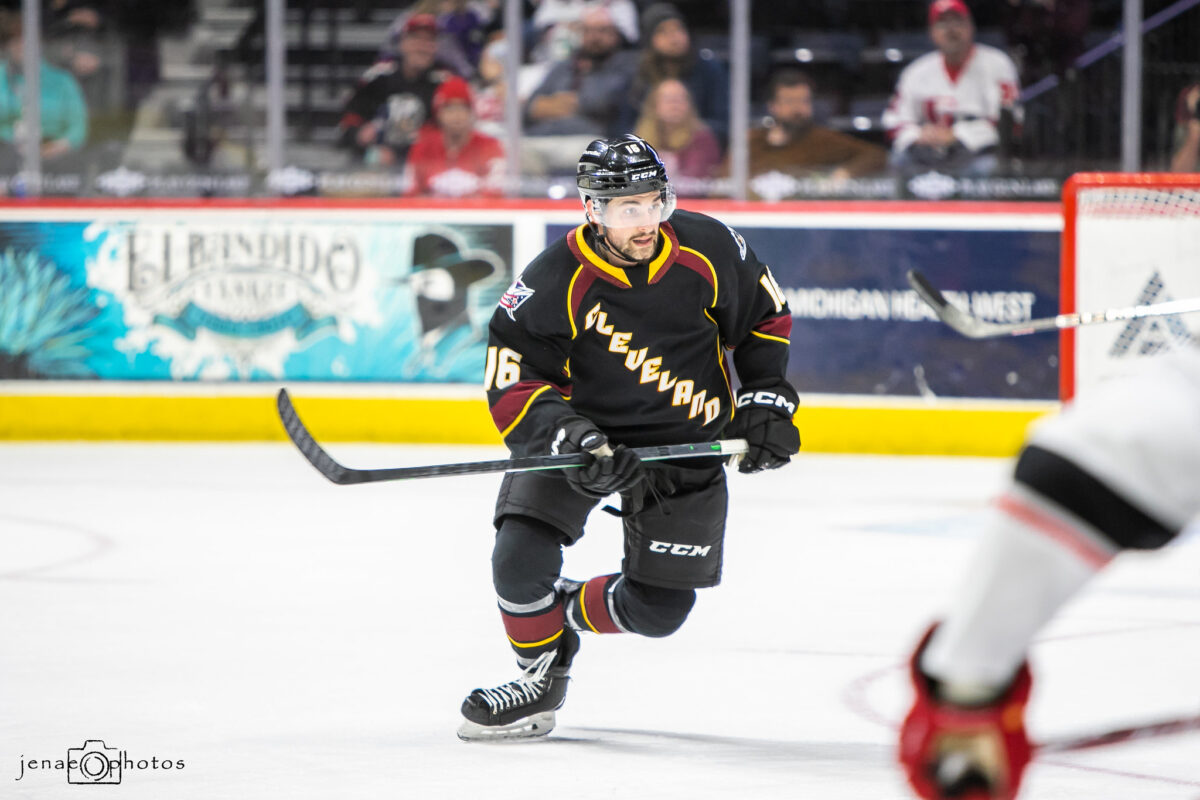 On Aug. 8, 2022, the Monsters announced that they had signed the free agent Richards to a one-year AHL contract. Following a strong start to the season, the Blue Jackets gave him an early Christmas present by signing him to a one-year, two-way contract on Dec. 19. The 24-year-old has been having a career year with the Monsters and because of players like David Jiricek, Trey Fix-Wolansky, and earlier in the season Kirill Marchenko, it has gone mostly unnoticed. Through 31 games played, he currently sits third on the team in points with 22 and assists with 16. He also has had some grit to his game, as he's also third in penalty minutes. Lastly, although plus/minus isn't the most reliable stat, it does give a general idea of a player's two-way play and he's sitting second with a plus-7 behind Carson Meyer.
Related: Columbus Blue Jackets Should Look to Bring in Erik Portillo
---
Latest News & Highlights
---
Overall, Richards is performing in the top three in nearly every statistic with the only outlier being goal-scoring. With that being said he has tied his career high at the AHL level with six goals, and he has quite a bit of time left to increase that number. There currently doesn't seem to be any plans to have him suit up at the NHL level any time soon; however, it would seem likely that management will give him an opportunity post-trade deadline considering there will likely be some roster spots opening up. Evaluating talent at the end of the season would be a wise way to handle things. 
While his AHL numbers may not be that of a future NHL star, Richards definitely has the ability and playing style for the bottom six, and at the very least, he'll be a serviceable fringe player who can come up and fill in for injured players. Even if there wouldn't be plans for him to play in the NHL long-term, he is the type of player who can blossom into a leadership role in the AHL while occasionally contributing at the NHL level when needed. It has been a while since they've had Ryan Craig or Trent Vogelhuber in the organization as a player, but Richards could be the person to take their old role.
Overall, Richards is the type of player that would be a great person to keep in the organization, and the storyline of his family ties to the franchise is an added bonus. He'll likely never be a household name around the hockey world, but he can be a legitimate asset to the organization for a long time if they hold onto him.
William Espy is a graduate of California State University, Stanislaus. He has been writing about hockey since 2016 on various platforms. He currently covers the Columbus Blue Jackets but had a previous stint covering the Calgary Flames.