The Washington Capitals currently sit in a Stanley Cup Playoff position in the Eastern Conference and general manager (GM) Brian MacLellan won't be looking back any time soon. It's go time for the Capitals as management confirmed, if Alex Ovechkin is still on the team, Washington is going all-in to win the Cup.
---
---
Expect to see the Capitals become buyers ahead of the March 3 trade deadline. They could use another forward up front in their top six and some depth on their blue line. While talent is likely coming in, some talent is going to be heading out of town as well. Here's three Capitals who are most likely to be traded ahead of the 2023 deadline:
Anthony Mantha
Capitals forward Anthony Mantha is struggling this season and his name has been out there when it comes to trades all season.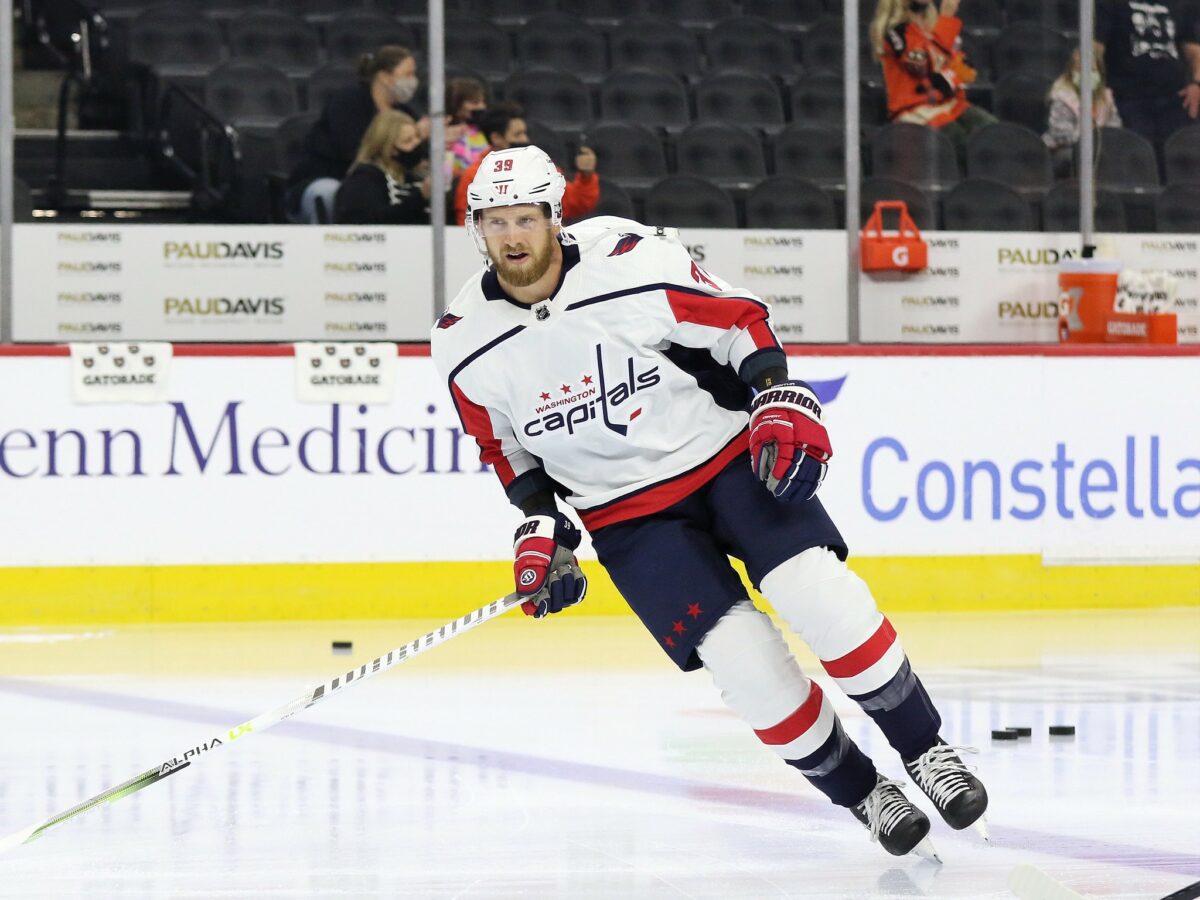 Mantha has appeared in 45 games in 2022-23, scoring only nine goals and 23 points. While his current production matches his overall output from last season, it's been a disappointing campaign so far for the Capitals winger.
After the big trade from the Detroit Red Wings in 2020-21, Mantha has managed to score only 22 goals in a Caps jersey through 96 combined games. Simply not good enough for a player making $5.7 million against the salary cap. Mantha's contract runs through next season as well, which might actually make him harder to trade before the deadline.
Related: Capitals Have Found Unexpected Gem in Dylan Strome
---
Latest News & Highlights
---
Mantha does not hold any trade protection and can be moved at will. Earlier on this season Elliotte Friedman of Sportsnet linked Mantha to the Vancouver Canucks for a one-for-one swap for Brock Boeser, but to this point these talks seem to have quieted down. Other teams who may have interest include the Dallas Stars, Seattle Kraken and Los Angeles Kings.
Connor McMichael
The Capitals are going for it this season which means they could be looking to bring in some experienced NHL proven talent for their playoff push. The result could end up seeing a player like Connor McMichael moved in the deal.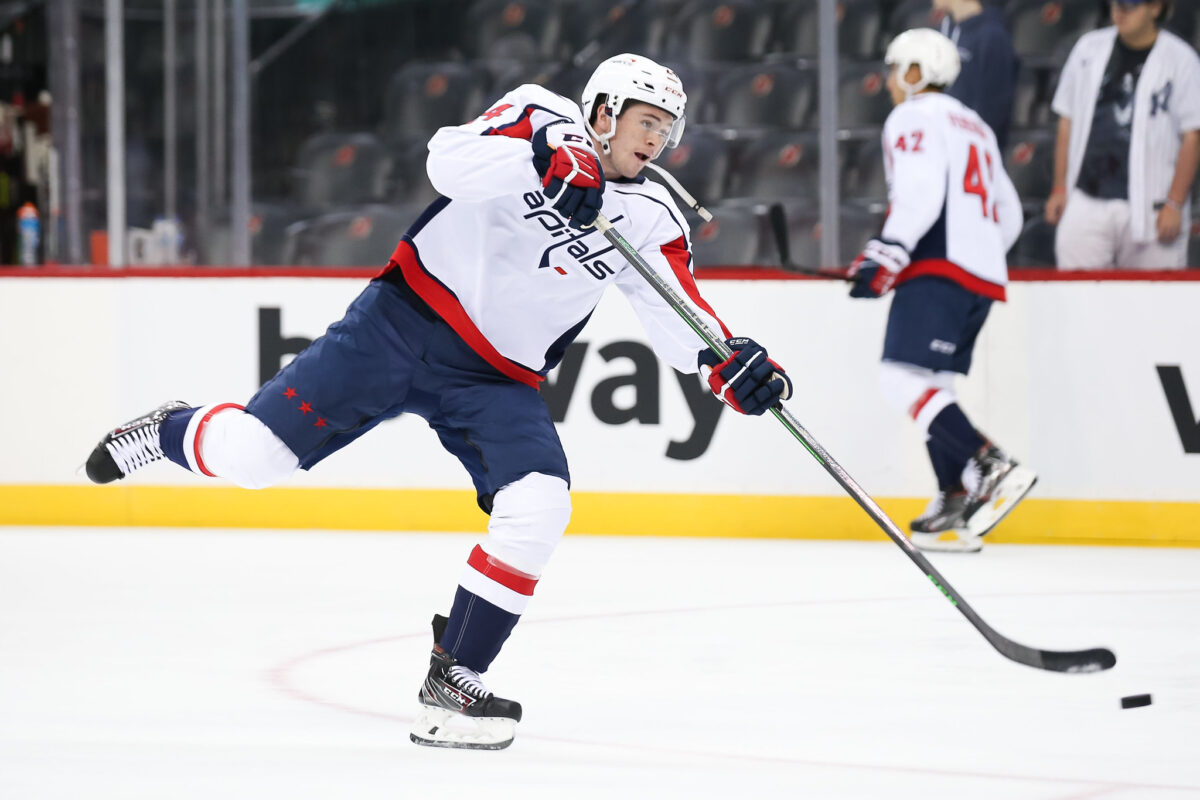 The 22-year-old McMichael is a former first-round pick from the 2019 NHL Entry Draft and so far this season he's only appeared in six games for the Caps and has spent the majority of the season playing for the Hershey Bears of the American Hockey League. His 18 points in 69 games in 2021-22 was impressive for a rookie, however he wasn't able to crack consistent minutes with the big club this season.
McMichael is still young and possesses serious potential to become a top-six forward so he'll certainly be on some team's radars before the deadline. Washington currently has just over $4 million in deadline cap space, so they have room to bring in a big name forward on a hefty contract. Perhaps Vladimir Tarasenko makes some sense out of St Louis or Timo Meier from the San Jose Sharks. If MacLellan ends up landing either of these big name wingers, look for McMichael to be included in the trade package heading the other way.
2023 First-Round Pick
The Capitals are in a weird position this season approaching the trade deadline because they have so many players on expiring contracts. MacLellan is set to have over $23 million in cap space to work with this summer. Trading for a player with term left on their contract appears to be the play, and if so, the Caps first-round pick is likely being shipped out.
For instance, if the Capitals land Timo Meier, he's a restricted free agent who is due a new contract and will likely command $8 million per season. This would certainly take a chunk out of the $23 million the team has to work with. There's also the Capitals defense core to mention, all of their healthy blueliners currently on the NHL roster don't have contracts for next season. Needless to say there's some work to do for their GM.
MacLellan has shown he's not afraid to make a bold move in the past and he's not scared to move draft picks if it's going to make his current team harder to play against. The Capitals have made numerous trades involving first, second, or third-round picks since MacLellan took over and Caps fans should expect more of this leading up to the trade deadline this season.
The Capitals are going all in and want to bring home another Stanley Cup in 2023. They don't have a wide range of trade candidates to work with this season and their GM will need to be creative he if wants to land a top-six forward like Meier from the Sharks or Tarasenko from the Blues. While the Mantha trade talks have been limited of late, look for the Caps to be involved in some trade talks including their top prospect and future draft picks as they look to win another Cup this season.