The Columbus Blue Jackets have reached the end of the road with defenseman Vladislav Gavrikov. He may have played his last game with the team.
On Tuesday, the Blue Jackets announced that Gavrikov would be a healthy scratch against the New Jersey Devils for "trade-related reasons." That continues a recent trend started this season by the Arizona Coyotes when they announced defenseman Jakob Chychrun would be scratched for the same reason.
That doesn't mean a trade is imminent on either Gavrikov or Chychrun. It just means that the teams want to ensure their player is healthy when a trade comes together.
It is expected that both Gavrikov and Chychrun will have new teams by the trade deadline. But is it somehow possible for the Blue Jackets to acquire Chychrun as a Gavrikov replacement? The idea isn't as far fetched as you might think.
Blue Jackets Like Chychrun
We've written in this space on numerous occasions that the Blue Jackets like Chychrun. They've scouted him. They know the kind of player he is.
The issue has always been the high asking price set by the Coyotes in any potential trade package for Chychrun. They've stuck to their guns on the price. It may soon pay off given how well he's played since returning from injury. There may not be a better time than now for the Coyotes to make this deal.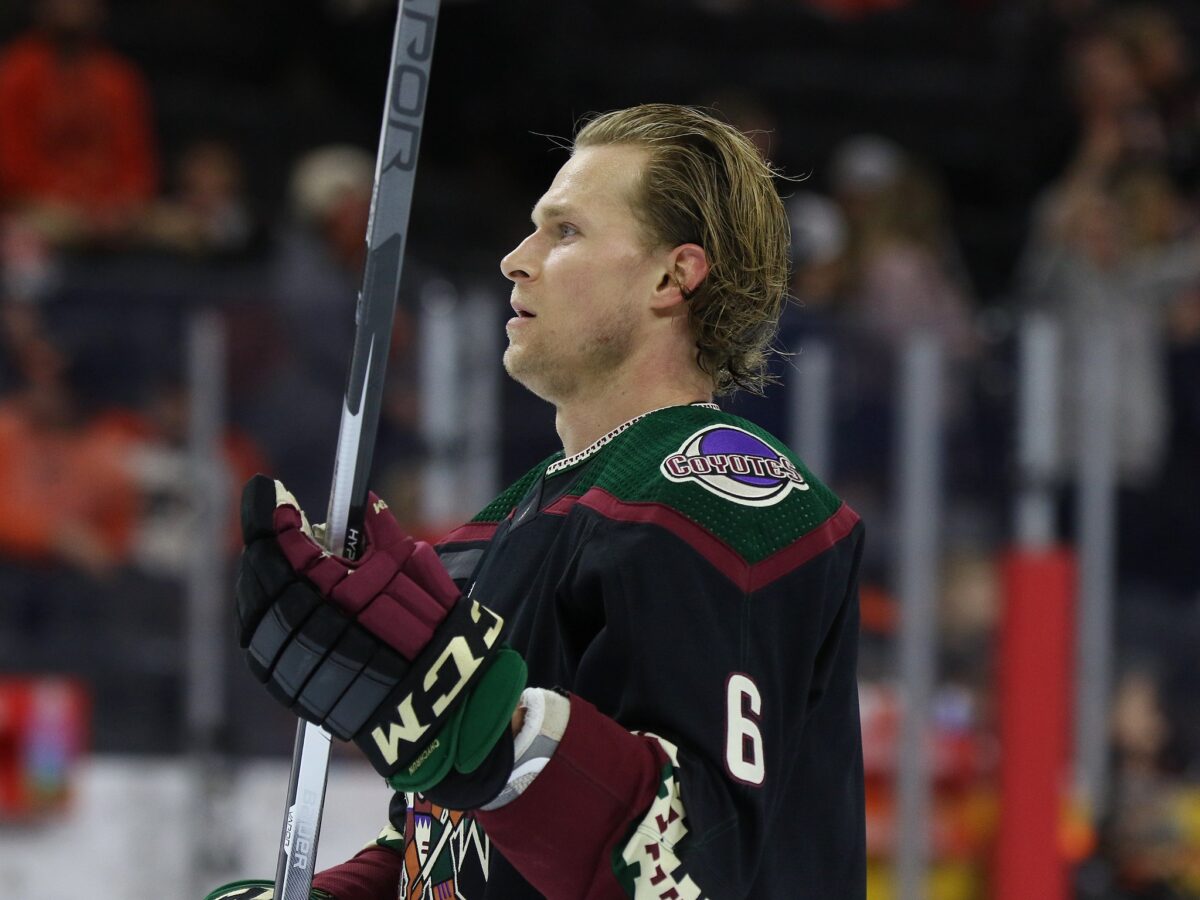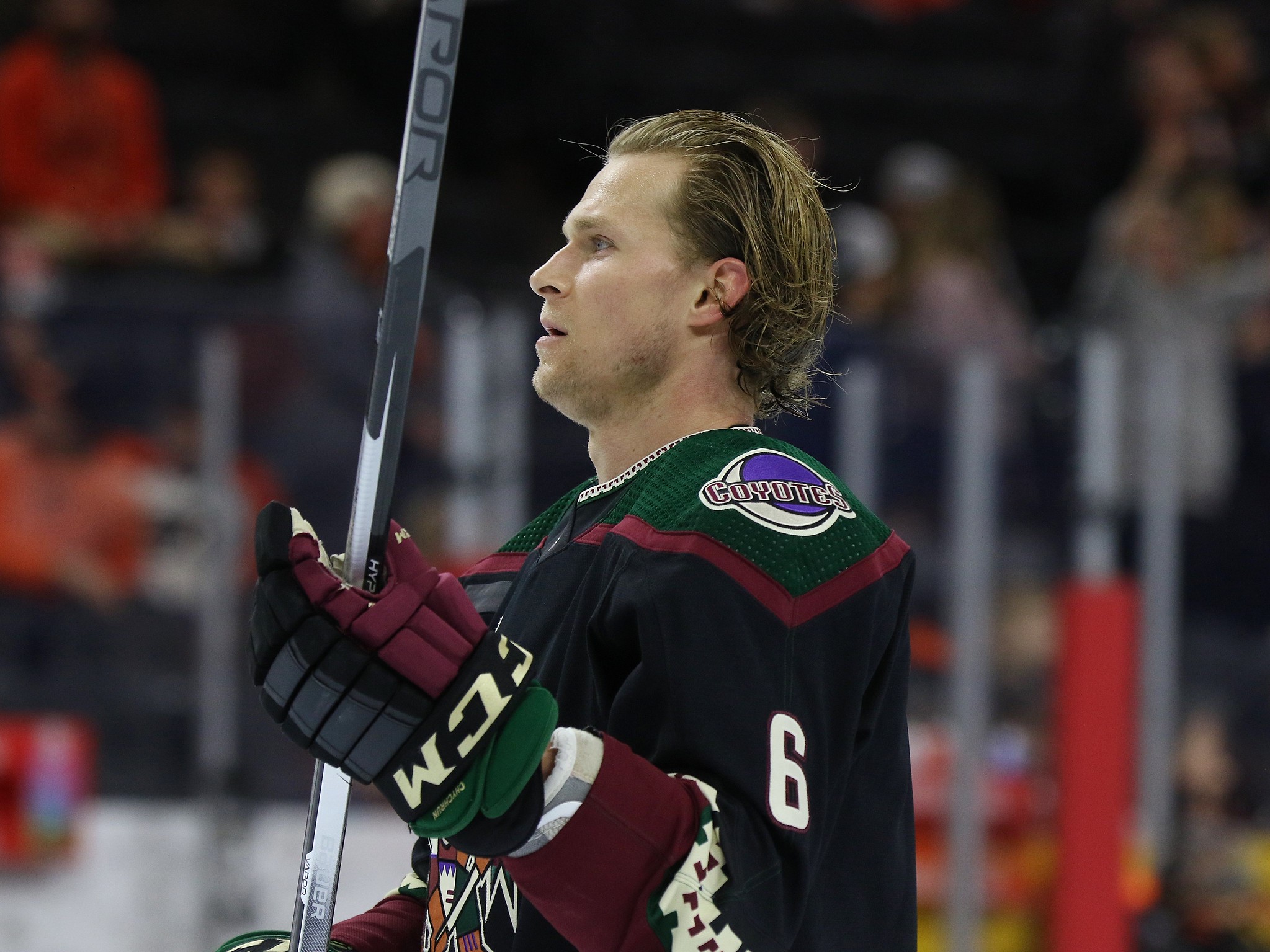 But why would the Blue Jackets, a team who entered Tuesday night in last place, be interested in Chychrun now? With Gavrikov all but gone, their already thin blue line is set to become much thinner.
The Blue Jackets have many needs. Among those at the top of their list is an experienced top-four defenseman. They need someone to help bridge the gap until their young prospects are ready. Acquiring Chychrun would allow the Blue Jackets to have Werenski on one pair and Chychrun on another pair. Both can play heavy minutes assuming they're healthy.
Since Chychrun has term left, the Blue Jackets would be interested in a trade for the right price. They now have a road to meet the Coyotes' high asking price.
Gavrikov Could Pave the Way
The Blue Jackets will have interested suitors for Gavrikov. His cap hit is very friendly in this environment and can play on a contender's second pair. That should ensure a good return which would include a first-round pick.
---
Latest News & Highlights
---
That pick could be the thing the Blue Jackets use in a package to try and acquire Chychrun. There is no way the Blue Jackets would ever part with their own first-round pick. But owning a second first rounder could be the catalyst to bring much-needed NHL help to this young roster.
Reports have indicated Chychrun would be interested in joining a contender. Obviously, the Blue Jackets aren't that this season. But given their prospect pool and some of the core pieces in place in the NHL, they're not as far away as some are making them out to be. Chychrun could see the bright future and be willing to join them. But if not, the return on a Gavrikov deal can still be used to bring in now help.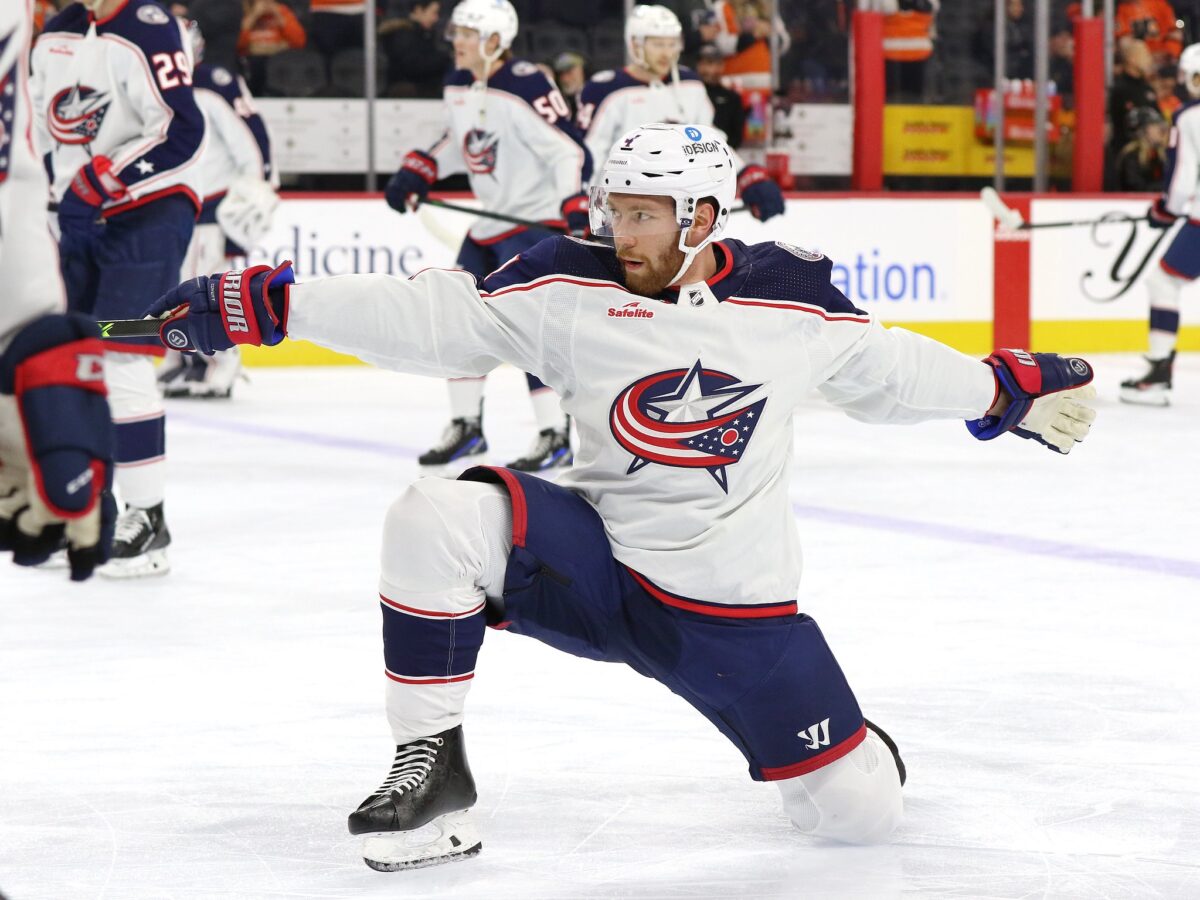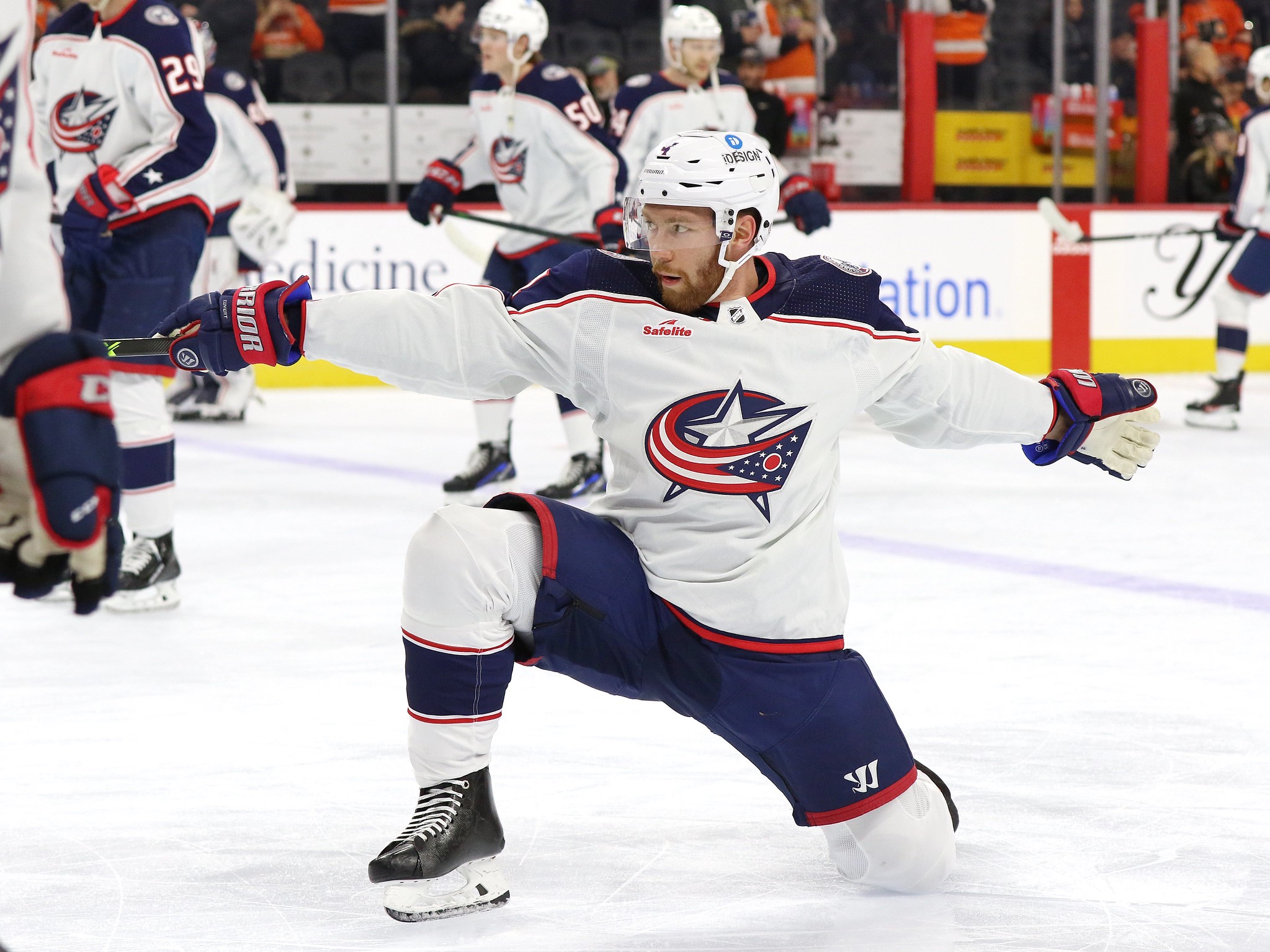 Remember that the Seth Jones trade brought in valuable assets to help the Blue Jackets now and in the future. They flipped picks from 32 to 12 and got a 2022 first round also. That became Cole Sillinger and David Jiricek. They turned having to trade their best player into a good situation. They can do a similar thing by trading Gavrikov and then using the assets to improve in other areas.
Blue Jackets Must Address Defense
The Blue Jackets only move on the blue line last season was to being in Erik Gudbranson. Coupled with the signing of Johnny Gaudreau, there was excitement. Expectations also went up.
However because not enough was done on defense, the Blue Jackets are among the worst in the NHL in goals against. Gavrikov leaving only increases the need for them to find a suitable replacement. They cannot do nothing. Expect them to aggressively pursue a top-four defenseman either by the deadline or over the offseason.
The Blue Jackets can lean on injuries as a reason for how this season has gone. But another slow start will not be tolerated. This starts with limiting goals against.
You Might Also Like
Losing Gavrikov will hurt the Blue Jackets. He's well liked in the locker room. He plays a steady and honest game. He will help a contender in the playoffs. But like before, GM Jarmo Kekalainen has an opportunity to make something good out of what looks bad on the outside.
The Gavrikov situation could be the thing that paves the way for the Blue Jackets to acquire Chychrun or someone else. There's more than one way to make this work. That's good news for the Blue Jackets in order to solidify their defense once and for all.