Nothing in this life is guaranteed. Goaltender Alex Nedeljkovic knows that very well.
On Jan. 23, 2019, he recorded his first win in the NHL, saving 24 of 26 shots as the Carolina Hurricanes triumphed over the Vancouver Canucks. Despite the win, the former second round pick (37th overall, 2014) found his way back to the Charlotte Checkers of the American Hockey League (AHL). Then, through 15 playoff games with the Checkers, he posted 10 wins, a 2.34 goals-against average (GAA), and a .916 save-percentage (SV%) to help lead Charlotte to its first Calder Cup championship. By the halfway point of 2019, Nedeljkovic had gotten a taste of success at the NHL level and reached the top of the mountain in terms of what the AHL has to offer. His ascent to the NHL would have to wait a couple more years, however.
During the weird 2020-21 campaign that was shaped by the COVID-19 pandemic, Nedeljkovic bid farewell to the AHL. He was a member of the Hurricanes' taxi squad – a group of reserve players teams could carry on their roster that season – but was soon thrust into a prominent role when then-starter Petr Mrazek missed significant time with an injury. Nedeljkovic made the most of his opportunity, posting a 1.90 GAA and a .932 SV% in 23 regular season games that season before following it up with a 2.17 GAA and a .920 SV% in the playoffs. His efforts earned him recognition as one of the three finalists for the Calder Trophy, awarded to the NHL's top rookie.
Then, in the Summer of 2021, Nedeljkovic was traded to the Detroit Red Wings.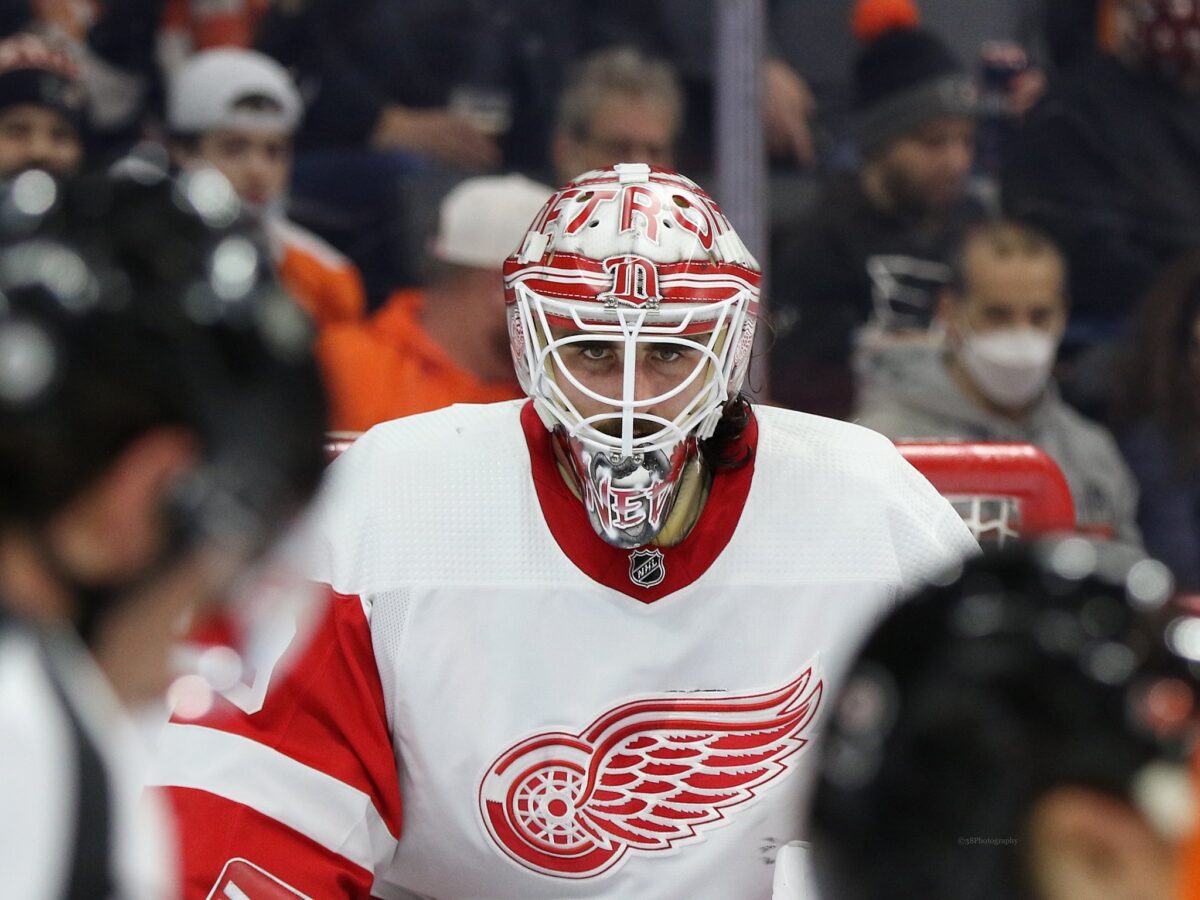 Perhaps you have heard what has transpired since "Ned" made his way to Hockeytown. But in case you haven't, here's how we got to where we are today:
Nedeljkovic signed a two-year deal with the Red Wings following the trade. It carries an average annual value (AAV) of $3 million.
He and the rest of his teammates started off strong during the 2021-22 season; it felt like the Red Wings finally had a legitimate solution in goal rather than a stop gap.
Nedeljkovic and the rest of the team fell off HARD as the calendar flipped to 2022. Despite some good starts here and there, he never seemed to rediscover his form from the first two months of the season.
The Red Wings acquired goalie Ville Husso and promptly signed him to a three-year contract.
Husso earned the opening night start for the Red Wings and was the team's MVP through the first few months of the season. Nedeljkovic posted his worst numbers at the NHL level, ceding more playing time to Husso.
The Red Wings claimed goalie Magnus Hellberg off of waivers.
Nedeljkovic was assigned to the Grand Rapids Griffins on a conditioning stint; on Jan. 15, he was placed on waivers and when he passed through unclaimed the next day, he was assigned to the Griffins. He has been their number one goaltender since then.
Related: Red Wings: Diagnosing Alex Nedeljkovic's 2022-23 Struggles
---
Latest News & Highlights
---
Despite the precarious position Nedeljkovic finds himself in, he is doing everything he can to make the most of his time in Grand Rapids and earn his way back up to the NHL, whether it's in Detroit or elsewhere.
An NHL Goalie in the AHL
The Griffins' goaltending situation was pretty bleak prior to Nedeljkovic arriving. Jussi Olkinuora began the season as the top goaltender in Grand Rapids, the 32-year-old's first season in North America since the 2015-16 season, and the results weren't pretty. Before he and the Red Wings mutually agreed to a contract termination, he recorded a 6-8-0 record, a 3.75 GAA and a .868 SV%.
Behind Olkinuora was second-year goaltender Victor Brattström. The 25-year-old has endured peaks and valleys since arriving in North America last season. While his personal numbers are a slight improvement over Olkinuora's, the team has struggled in front of him, with Brattström holding a 3-7-2 record this season.
When Hellberg spent some time in Grand Rapids on a conditioning stint of his own, it showed that the Griffins were capable of staying in games a lot longer when they had a goalie capable of bailing them out. Fair or not, every team needs their goaltender to erase mistakes from time to time; things quickly get out of hand when every mistake leads to a goal against.
So when Nedeljkovic arrived in Grand Rapids on his conditioning stint, it was an opportunity for both parties: an opportunity for him to get some game action after sitting on the bench as Husso's backup for all but one game since the start of December, and an opportunity for the Griffins to have a goalie capable of erasing their mistakes.
"I had a lot of success in my days in Charlotte…I've shown that I can play at a high level," Nedeljkovic told reporters. "It's just about being myself and having a clear mind and just having fun."
Nedeljkovic holds a 7-4-2 record with the Griffins this season, making him the only goalie with a winning record of the five that have suited up for the Griffins this season. For a team that is still trying to remain relevant in the AHL's Central Division (they currently sit in sixth place), his contributions have had a measurable effect on the team as a whole, of course, but also the young players that are with the Griffins to play meaningful games deep into the season.
Nedeljkovic's Future with the Red Wings: Holding the Torch or Passing It?
Despite what he says about having a clear mind and having fun, Nedeljkovic isn't being paid $3.5 million (actual salary) to play in the AHL. He expected to be in Detroit at this point in the season, and so did the Red Wings. That leaves plenty of room to wonder what general manager Steve Yzerman may be thinking about Ned's future with the Red Wings, but it also weighs on a player that finds himself in a league he thought he had left behind.
"I think as any player, you never want to…go down a level," Nedeljkovic said back in January during his conditioning stint. "But…I (am) just looking forward to getting some games now and finding my game again. Obviously it's been a rough start to the season (in the NHL)."
It begs the question: is there a future between the Red Wings and this player? Nedeljkovic is still young at 27 years old and his price tag will surely come down on his next deal. But unless he makes his way back up to Detroit and inspires confidence before the end of the season, does it even make sense for Detroit to make him an offer? Would he even entertain an offer given how his Red Wing tenure has gone?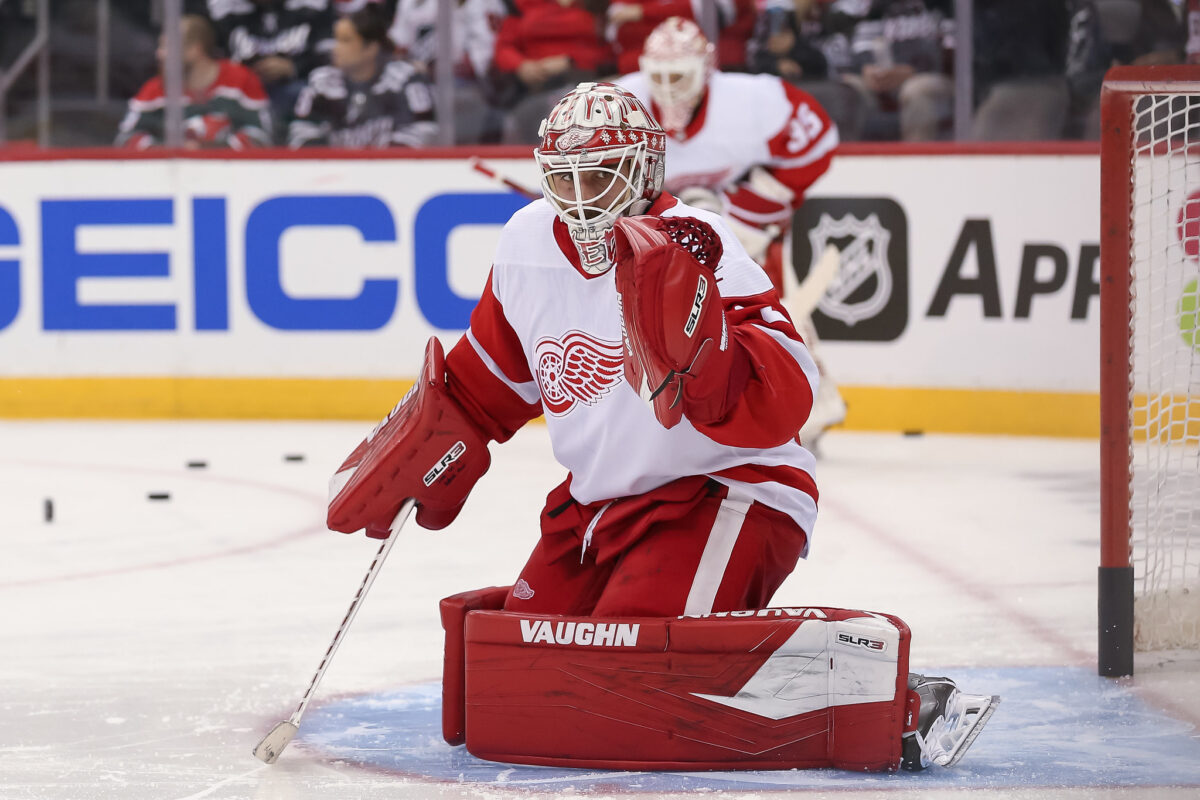 Maybe we've seen the last of Nedeljkovic in a Red Wings uniform, maybe not. As for the Griffins, there are a handful of lessons the Red Wings' top prospects can learn from their current number one goaltender, as well as the likes of Jakub Vrana and Adam Erne: it doesn't matter who you are or what you are getting paid, the NHL is a privilege that must be earned every single day. And while they are digesting that lesson, they can look to how Nedeljkovic has handled the situation. He is as candid as ever with reporters and you can tell that he is frustrated with his current circumstances, but he channels that frustration into his performance on the ice. The Griffins have been a better team since he arrived, and it's a shame to think that this marriage is not meant to be permanent.
But that's the nature of this industry. Players come and go. Some stay longer than others, but eventually they all move on. That is especially true of the AHL and other minor leagues out there. Despite that fact, the best players and individuals will always give their team a complete effort on a daily basis – it's just how they're wired.
Based on his time with the Griffins this season, Nedeljkovic aims to do exactly that for however long he wears a Griffin on his sweater.
---