Trade rumours are flying around the Edmonton Oilers. With the end of the season comes the approaching deadlines to qualify restricted free agents (RFA) and/or sign unrestricted free agents (UFA) before the NHL trade window fully opens.
Related: Worst Trades in Oilers Franchise History
For the Oilers, the most intriguing rumours are: (1) unrealistic, wishful hopes of landing one of (a) UFA Taylor Hall, (b) Marc-Andre Fleury, or (c) Mike Hoffman; (2) more realistic ones of getting UFA Tyson Barrie (3) risky moves like going after (a) the Pittsburgh Penguins' Kris Letang or (b) the Arizona Coyotes' Oliver Ekman-Larsson; and (4) hopeful ones like getting Nikolaj Ehlers from the Winnipeg Jets, Tyler Bozak from the St. Louis Blues or Aaron Ekblad from the Florida Panthers.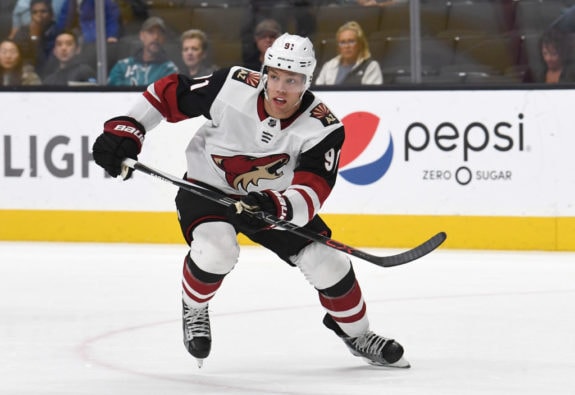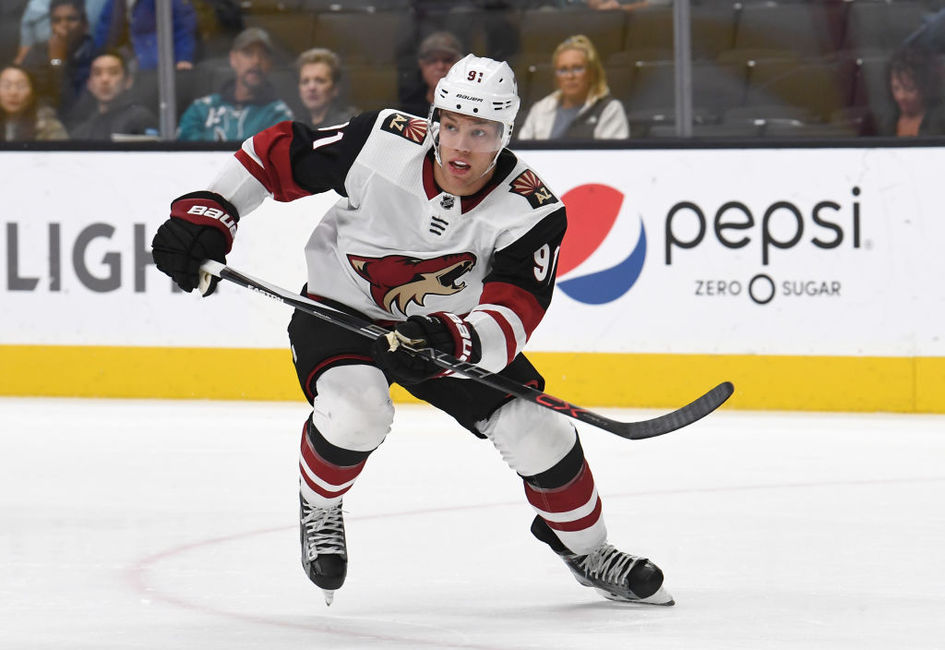 Finally, there is some low-level buzz over acquiring former Minnesota Wild captain Mikko Koivu (who will likely retire if he doesn't get an offer from a Stanley Cup contender) to mentor fellow Finn (Jesse Puljujarvi) who doesn't have a current contract with the Oilers.
Three Teams That Repeatedly Come Up in Trade Rumours
Three teams are repeatedly tied to the Oilers as likely trade partners: the Toronto Maple Leafs, Coyotes, and Columbus Blue Jackets.
Toronto Maple Leafs
The Maple Leafs have been rumoured to be interested in right-handed defencemen Adam Larsson or Matt Benning for some time now. In return, Frederik Andersen, Alexander Kerfoot, Pierre Engvall and Andreas Johnsson have been mentioned as available.
Related: NHL Rumors: Blues, Oilers, Blackhawks, Maple Leafs, More
The Oilers desperately need a goaltender to play in tandem with Mikko Koskinen, and Andersen, with a base salary of $1 million for the 2020-21 season, could fit the bill. They also need a player who can help Connor McDavid in the top-six, and someone who can contribute offensively in the bottom-six. Kerfoot would be an offensive improvement over either Oilers centres Riley Sheahan or Jujhar Khaira, and Johnsson could slip in nicely into the Oilers' top-six.
Arizona Coyotes
More recent than the Maple Leaf rumours, reports of conversations between the Oilers and the Coyotes are making the rounds. The Coyotes are reportedly shopping the sublime duo of defenceman Ekman-Larsson and goalie Darcy Kuemper, either separately or together in a package deal. The Oilers have been said to be asking about both. Ekman-Larsson is probably one of the top-15 defenders in the league, and Kuemper has been one of the top-performing goalies for the past two seasons.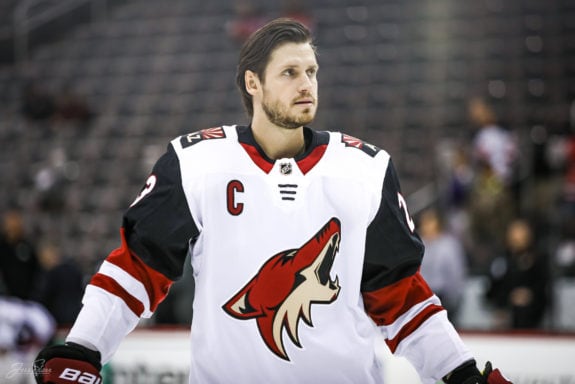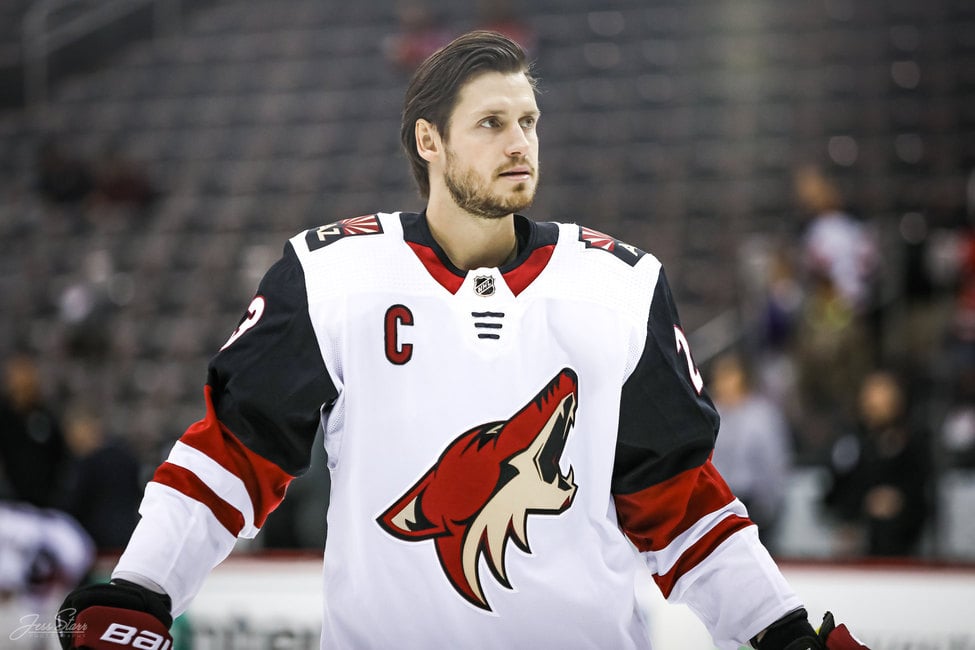 In return, Edmonton could consider offering a combination of 2016 fourth-overall pick Puljujarvi, 25-year-old pending RFA Andreas Athanasiou, and defencemen Kris Russell or William Lagesson. Frankly, I'd love to see Kuemper in an Oilers sweater, but I don't see how the Oilers would improve long-term by signing Ekman-Larsson. He has a lot of wear on his body and, at 29 years old, is entering the second year of an eight-year contract worth $8.25 million AAV.
Columbus Blue Jackets
The reported talks between the Blue Jackets and Oilers make the most sense. As recently reported in The Hockey Writers, consummate NHL insider Elliotte Friedman believes Columbus has been circling the Oilers' disgruntled and unsigned forward Puljujarvi. This is interesting. Columbus' Finnish general manager Jarmo Kekäläinen, of course, famously passed on Puljujarvi in the 2016 Entry Draft in favour of Pierre-Luc Dubois.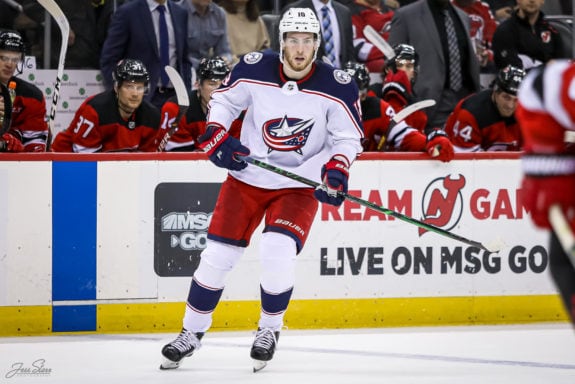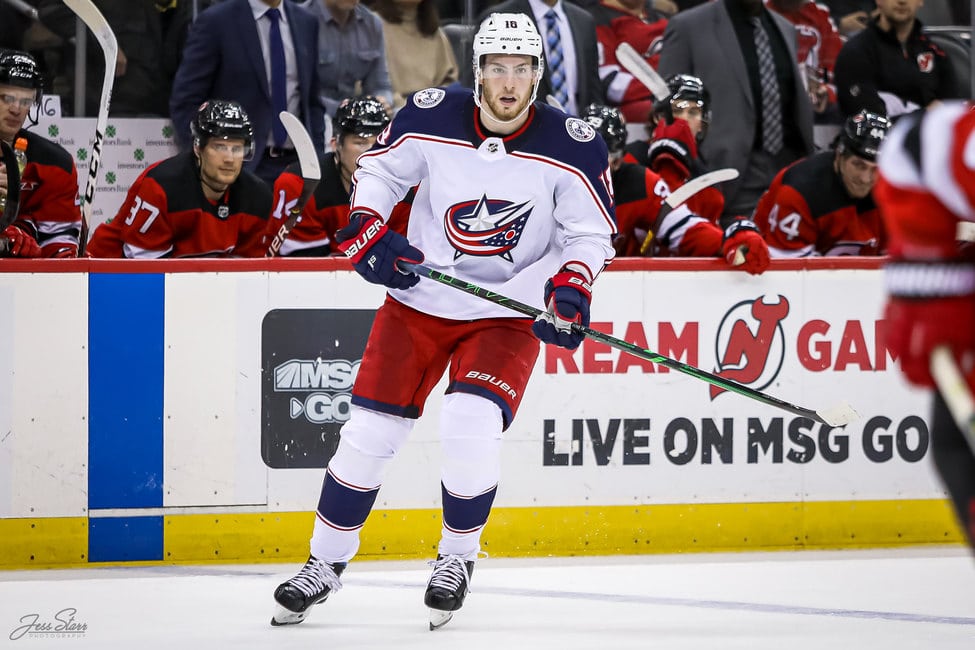 Kekäläinen's problem is having two NHL-caliber goalies: Elvis Merzlikins and Joonas Korpisalo. Korpisalo, the cheaper of the two at $2.8 million AAV, is the more attractive option for other teams.
Trades Could Benefit Both Teams
Trading Korpisalo for Puljujarvi makes sense. Columbus could avoid losing a valuable goalie asset for nothing in the expansion draft. Despite showing some promise, Puljujarvi clearly hasn't worked out in Edmonton and would benefit from a change in location. From the Oilers' point of view, even if he signs with them in the next ten days or so, as is rumoured, how welcome will he be in the dressing room he walked out on?
Both teams also have pending RFAs in Athanasiou and Josh Anderson. Anderson managed only four points in 26 games this season for the Blue Jackets. That's poor value for a $5.55 million player on a salary-cap challenged team.
Oilers general manager Ken Holland gave up two second-round draft picks to the Detroit Red Wings at the tail end of the 2019-20 season for Athanasiou, but he hasn't worked out. He only played nine regular-season games in 2019-20 and four in the Qualifying Round and didn't show well in either. He had but two points in the regular season and none in the Qualifying Round. Holland is reportedly not going to make a qualifying offer for the RFA.
In the new COVID economic environment, a lot of RFAs aren't going to receive qualifying offers and may have to sign for less to stay in the NHL. I wouldn't be surprised to see these two players end up on opposite sides of the Oilers-Blue Jackets equation.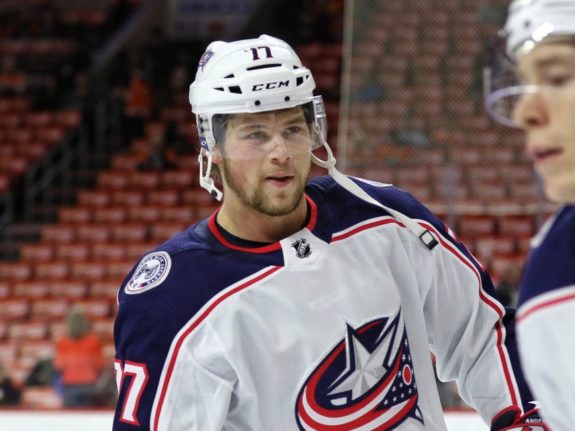 I believe all the ingredients are there for both teams to be talking about a trade. An added benefit is that the teams are in different divisions, unlike the Oilers' Arizona options. Also, Edmonton is reportedly working on re-vamping their defence. If the two teams start discussions, Columbus will likely ask them about Caleb Jones, talented brother of Blue Jackets stud defenceman Seth Jones. What could the Oilers ask for in return?
What do you think? Is there enough here for the two teams to make a trade, either one-for-one or multi-player? If you were the general manager of either team, what proposal would you be making?
---
---