There has been a lot of chatter surrounding the St. Louis Blues and the exceptional trade deadline they've had already. General manager Doug Armstrong knew the team was out of the playoff race early, so he didn't waste any time and executed a number of trades, getting great returns in the process.
---
---
By dealing Vladimir Tarasenko, Ryan O'Reilly, Ivan Barbashev, Noel Acciari, and Niko Mikkola to this point, the Blues have gotten back Sammy Blais, Adam Gaudette, prospects Zach Dean, Mikhail Abramov, and Hunter Skinner, along with two 2023 first-round picks, a 2023 third-round pick, 2024 second-round pick, and a 2024 fourth-round pick that will become a third-round pick if the New York Rangers make the playoffs this season. That is a lot of high selections to work with and knowing the strategy Armstrong is planning on implementing, many of those could be used to get the Blues back into contention next season. Let's take a look.
Blues Have 3 First Round Picks at Their Disposal
Seeing as the Blues just signed two of their young stars to eight-year deals, you could be convinced that the team is going into a rebuild just because they sold off nearly all of their pending unrestricted free agents in a season where they won't make the playoffs. It doesn't count out the possibility of any of those players, other than Tarasenko, returning in the offseason and signing back with the team. But regardless, the Blues have a lot of room to work with, both regarding roster spots and cap space.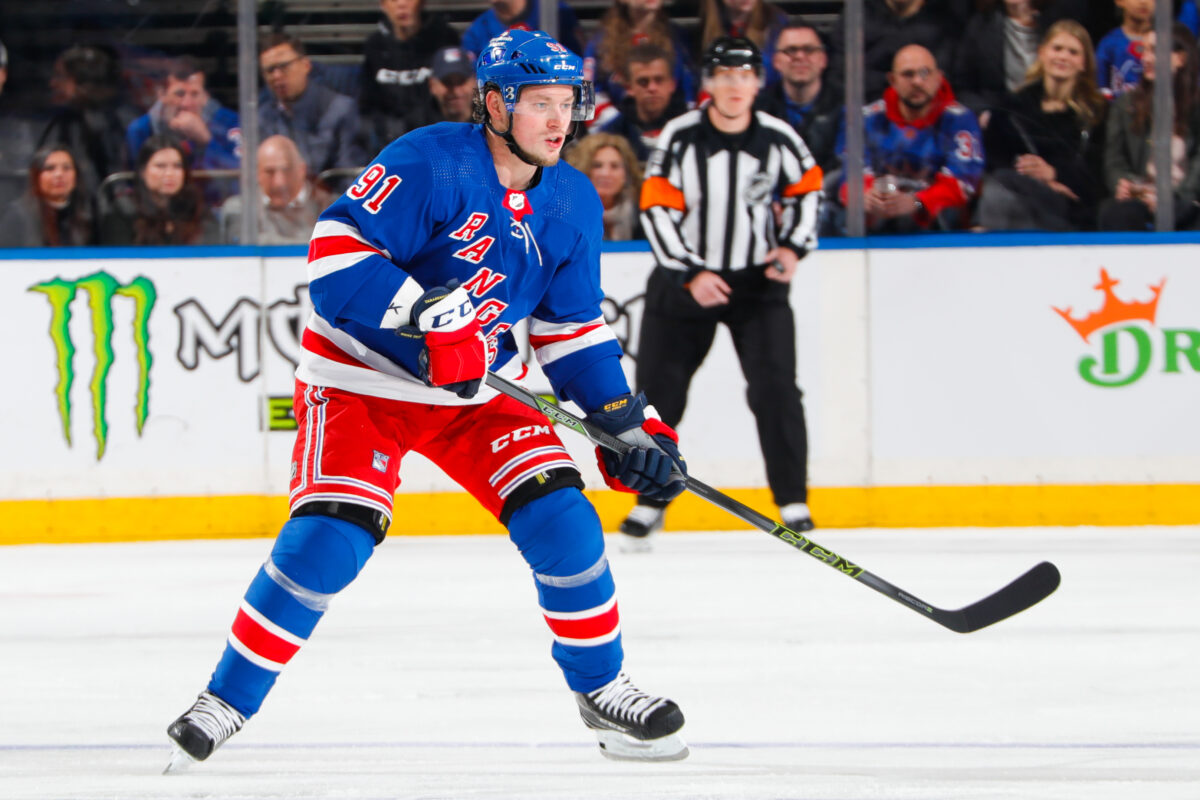 In order for a quick turnaround, the Blues are going to have to go big this year. That doesn't necessarily mean at the trade deadline, but either the deadline or the offseason. It may take a deadline deal to acquire a couple of the top players yet to be moved who are under team control. Elliotte Friedman brought up three key names that could most definitely help the Blues rebound and have a huge impact – Timo Meier, Jakob Chychrun, and Alex DeBrincat.
Related: Blues' Kapanen Waiver Claim Bolsters Forward Depth
---
Latest News & Highlights
---
The Blues may not be the leading candidate to land any of these players, but they have entered the mix now that they have three first-round picks and two third-rounders this season along with two second-round and fourth-round picks in 2024. The first-round picks are the key here as it will likely take two of the Blues' three this year to acquire any of the three names I mentioned above. This is a move that should definitely be considered for a team that has too many long-term and big contracts to move. While they still have competent players and talent on their roster locked in for many years, it is better to go for it than to sit in limbo not getting a high draft pick or making the playoffs.
The Blues' Best Choice & Likeliness to Land Big Name in Coming Months
Alex DeBrincat
We'll start with DeBrincat as he is not available at the trade deadline. The Ottawa Senators are at least going to finish this season with him on the roster and plan to do their best to negotiate a new contract before next season. He is a restricted free agent at the end of the season and the Senators just freed up $4.5 million for this season and next by trading Nikita Zaitsev to the Chicago Blackhawks. It may have cost them, but that is the money they needed available to sign DeBrincat.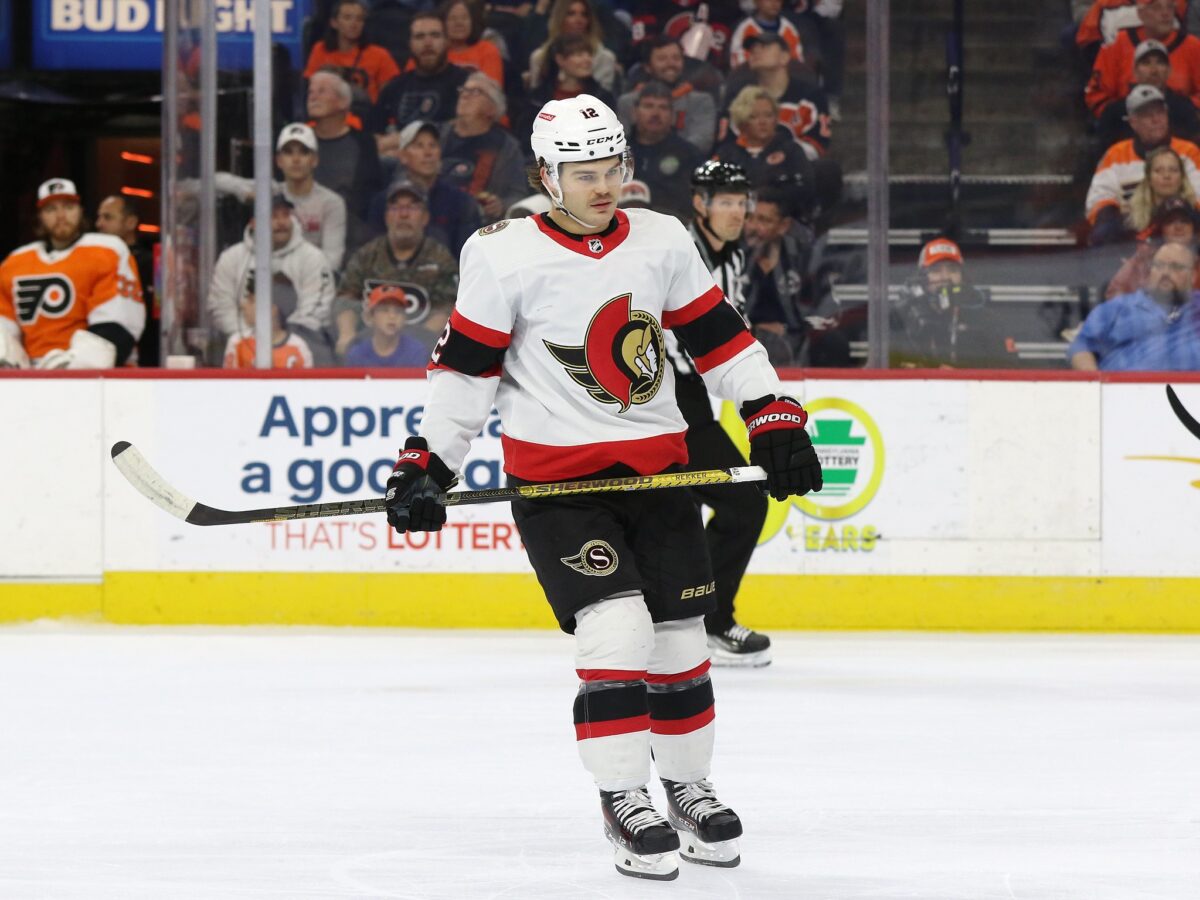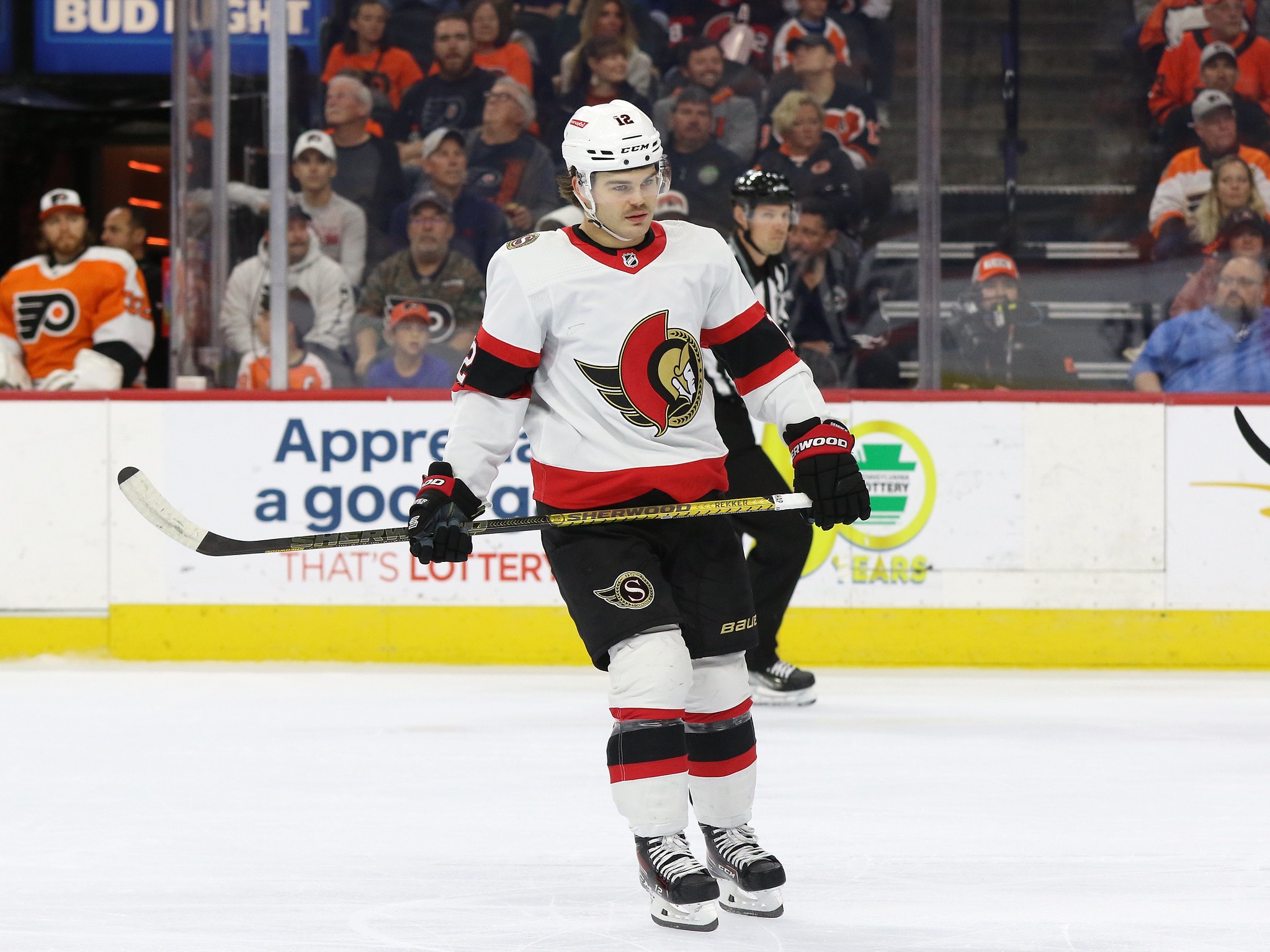 Though the Senators now have the cap space, that doesn't necessarily mean they will be able to sign DeBrincat. There could be a disagreement on term or cap hit, but if he re-signs in Ottawa, the assumption is that he will get just under what Brady Tkachuk and Tim Stutzle are earning which is around $8 million AAV. The Blues may be able to offer him more if contract discussions get held up and the Senators look into trading the winger. DeBrincat may not score 40 or even 30 this season, but he is a two-time 40-goal scorer and has hit the 30-goal mark one other time in Chicago. With the loss of Tarasenko, there is a need in St. Louis for a sniper in the top six.
Timo Meier & Jakob Chychrun
The other two potential targets for the Blues may need to be acquired within the week. Both Meier and Chychrun have sat out games and a trade may happen at any moment. Meier suffered a minor upper-body injury on Feb. 19, so it has kept him out for the past three games. Holding him out an extra game or two may not be the worst idea and could be what has happened in San Jose. As for Chychrun, he is probably getting sick of sitting out games in anticipation of a trade. The Arizona Coyotes' star defenceman hasn't suited up for a game since Feb. 10 and he missed the opening 16 games of the season due to injury. In his seven seasons in the NHL, he has only played a full season or close to it once, which was back during the COVID-shortened 2020-21 campaign.
Meier has now recorded back-to-back 30-goal campaigns and is on pace to fly by his career high in goals this season. He is playing a lot as a winger on the Sharks and is as physical as ever. He is also an RFA at the end of the season and is looking for a long-term deal. All kinds of teams in different situations have shown interest in him this season from contenders who would use him as a rental, contenders looking to sign him, and non-playoff teams with cap space and a need for a player like him. This may prove tricky for the Blues to acquire Meier, but they may also have the inside track with not requiring the Sharks to retain any money and holding multiple first-round picks in this draft. All areas of his game would help turn things around immediately and replace a lot of the scoring they lost when they traded Tarasenko, O'Reilly, and Barbashev.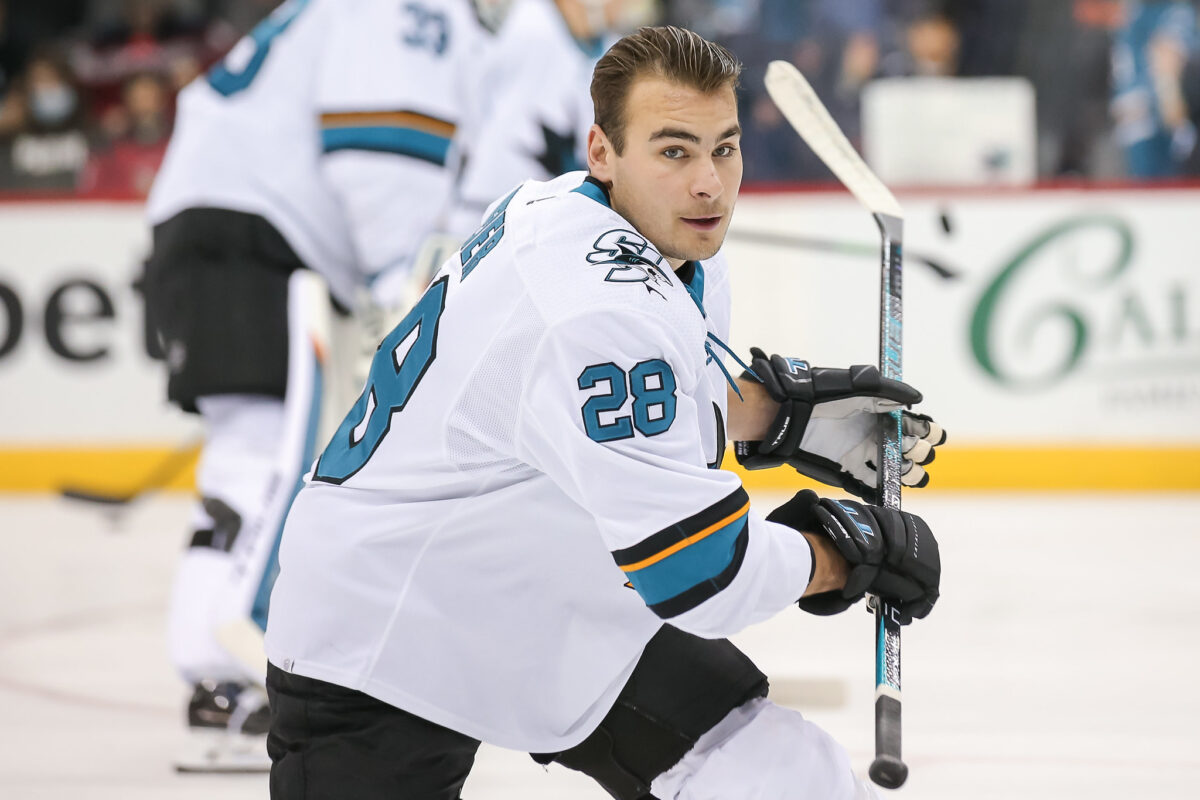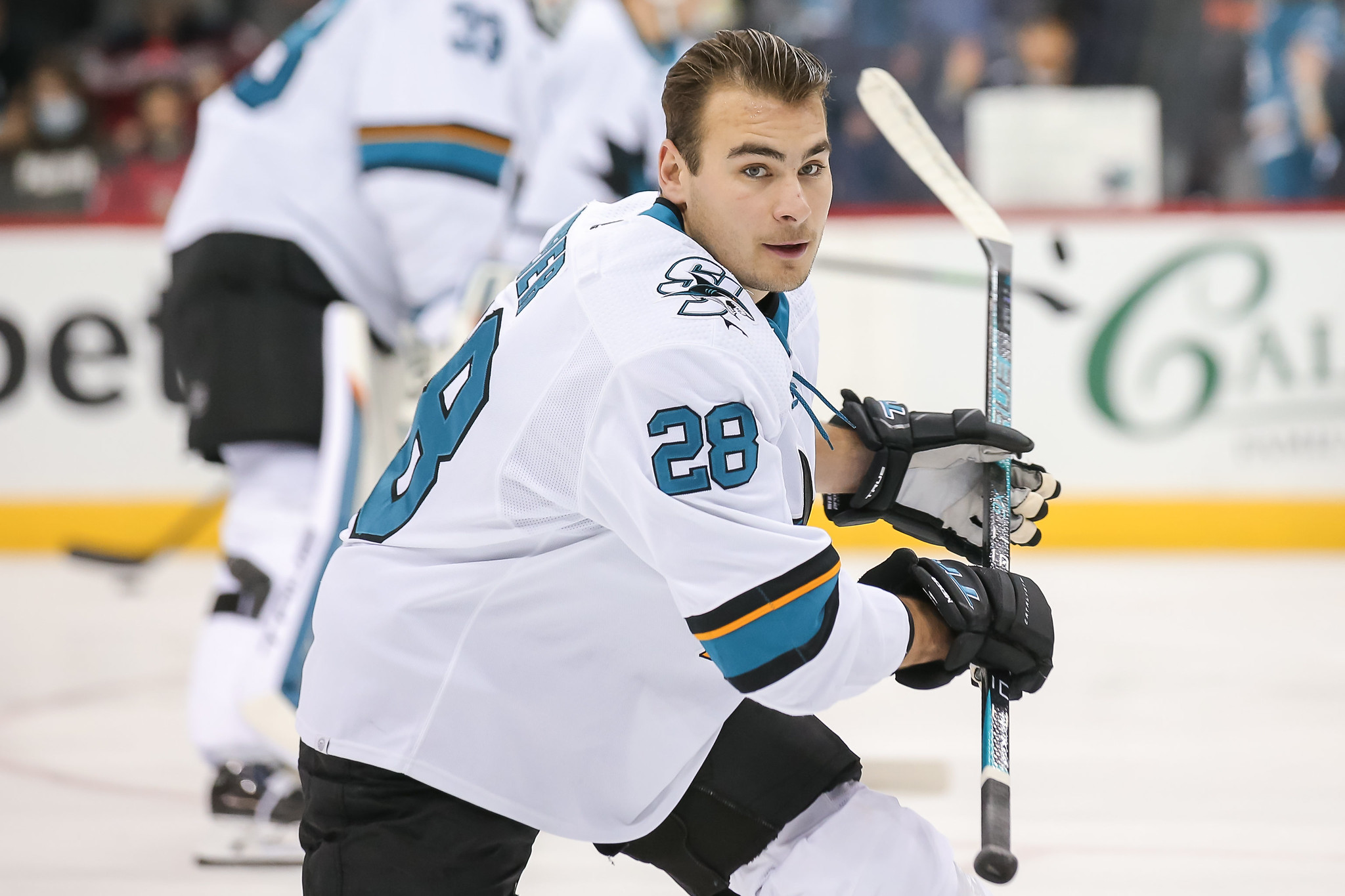 As every general manager knows, Chychrun's contract is excellent. Any team that acquires him will instantly be elevated and have one of the best goal-scoring and point-producing young defencemen in the NHL on their roster. He may not be best suited for the top pairing, but the Blues have four top-four defencemen eating up a fair bit of cap space. There are talks of the Blues trying to move one of Colton Parayko, Torey Krug, or Justin Faulk (all have $6.5 million AAV cap hits). This would not only free up space in the long-term but bringing in a 24-year-old Chychrun who can run the power play and produce at five-on-five would be a nice upgrade. The injury history is obviously a concern, but with two years left on his $4.6 million AAV deal, that gives the Blues two years to go all-in before re-evaluating their team once again.
If the Blues can use their newly-acquired draft capital to land a massive upgrade to their roster, they must do it. If not, then they are just hoping they can bounce back next season without that major piece they need to get themselves back into contention. The Blues still have the core pieces to be able to compete and it makes more sense to make a run at a top player than to use all of their draft picks. Unless they want to continue to break down their roster and enter into a rebuild that may last for a few years.