The St. Louis Blues are fortunate to be one of the few NHL teams who have a small number of bad contracts on their roster. Their best players are also signed to great value contracts. With that said, let's look at three deals that the Blues may regret at this point.
1. Alex Steen (1 Year Left, $5.75 Million per Year)
I don't blame the Blues for signing Steen to this deal, but it isn't ideal to have it on the books right now. He's 36 years old and has been unable to stay healthy in the last season or so, although he was a great fourth-liner for the Cup-winning team in 2019.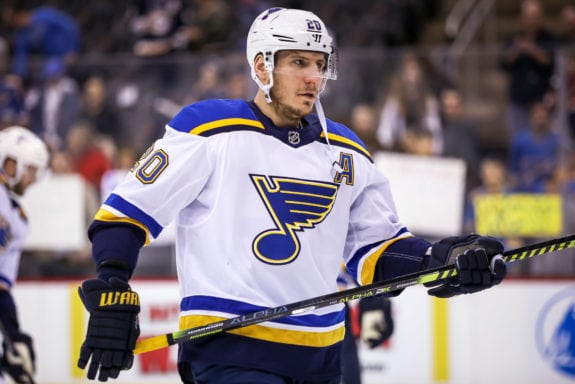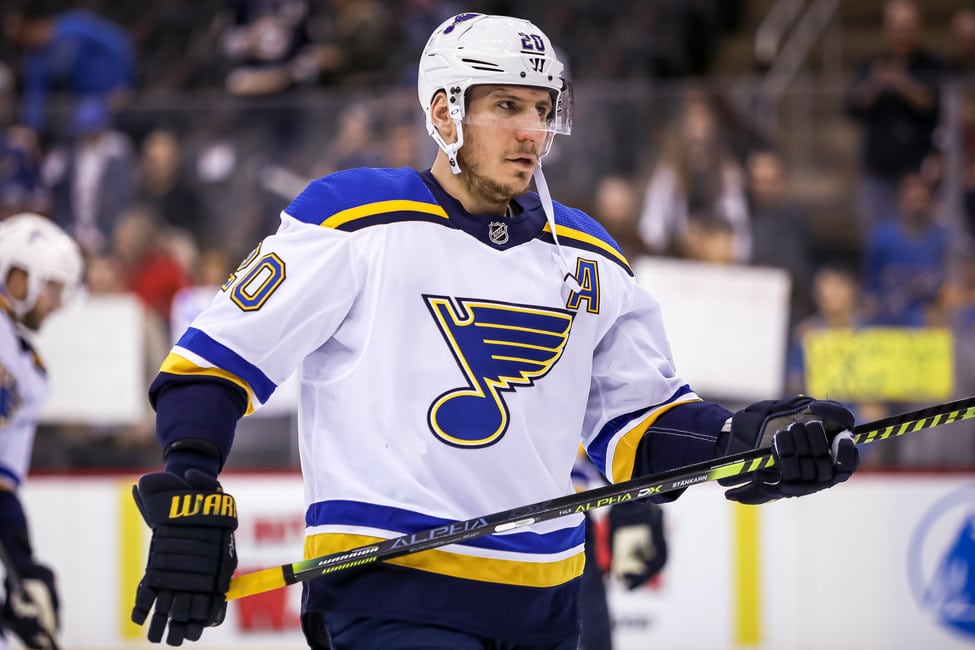 Steen has been a great leader and a solid player for many years. But with the injuries he's suffered as he reaches 36 years old, this contract is not good for the team. It would be better not to pay a third or fourth line player over $5 million per season at this point. At least the Blues are fortunate not to be paying anyone on their roster above $10 million per year.
Steen had great chemistry with Oskar Sundqvist and Ivan Barbashev, but after signing Kyle Clifford to a two-year contract, I'm not sure if Steen will play another game for the Blues. He will likely be placed on long-term injury reserve (LTIR) to start the 2020-21 season and may not return. He had multiple injuries in 2019-20 and including during the 2020 Playoffs.
2. Justin Faulk (7 Years Left, $6.5 Million per Year)
This is a contract that Blues general manager Doug Armstrong might end up regretting since the first year of this deal begins in the 2020-21 season.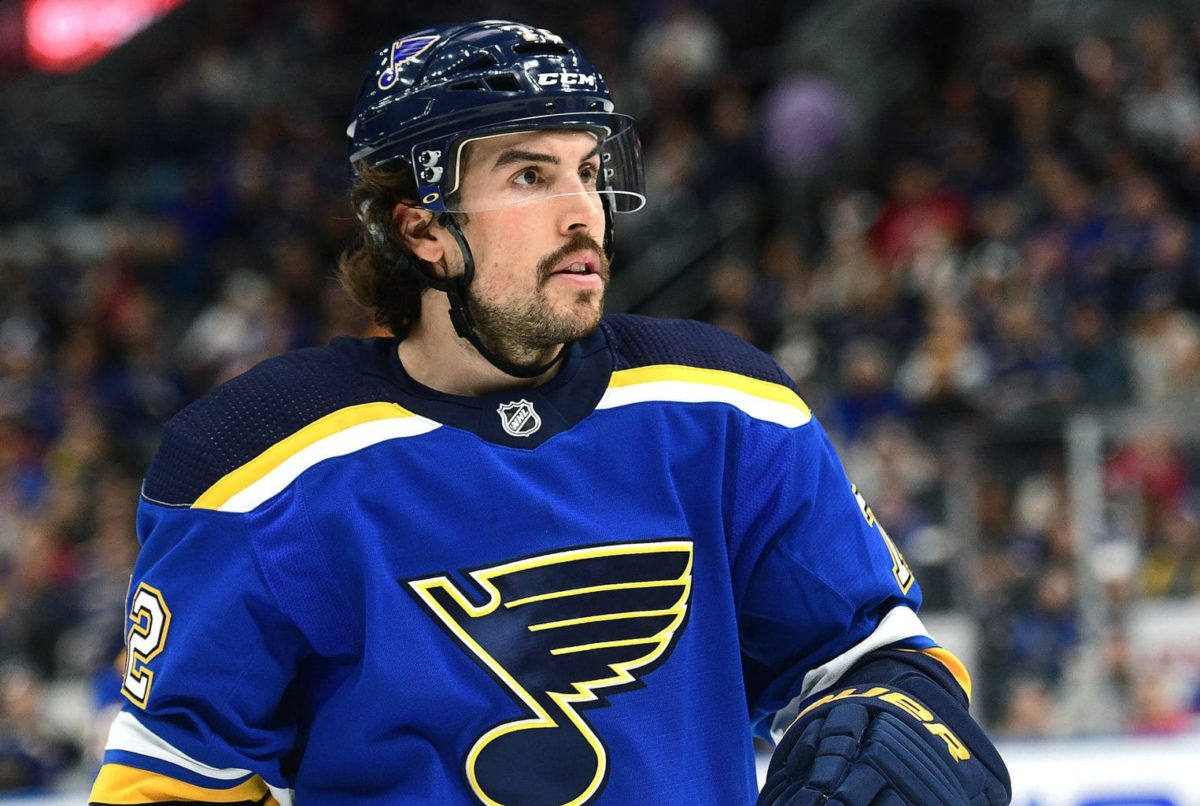 Faulk's final year of the contract he signed with the Carolina Hurricanes was in 2019-20 when he played with the Blues and it wasn't good. He has to return to form offensively this upcoming season for this contract to remotely make sense otherwise, fans will argue for years that it crippled the team from being able to re-sign Alex Pietrangelo, and they would be right.
Faulk reached a consistent offensive pace with the Hurricanes, scoring 30-plus points per season in six seasons. However, he only had 16 points in 69 games with the Blues in his first season in St. Louis. To be fair, he played on the left side with Pietrangelo far too much in the 2019-20 season. He will play on the right side in 2020-21, and he needs to do that for one full season and see if he can produce.
I expect him to play alongside Marco Scandella or Vince Dunn in 2020-21 and see a lot more time on the power play which should increase his point totals. He could even see time with Torey Krug, which would be a lethal offensive duo, but a mediocre defensive pairing.
The bottom line for Faulk is that he has to produce over 35 points and not hurt the team defensively in order to justify the contract the Blues gave him. Without Pietrangelo, it is time for Faulk to step up his two-way game.
3. Tyler Bozak (1 Year Left, $5 Million)
This may be seen as unfair since Bozak has been a fantastic third-line center for the Blues in the last two seasons. I agree that it is a bit unfair, so props to the Blues' front office for not having too many bad contracts.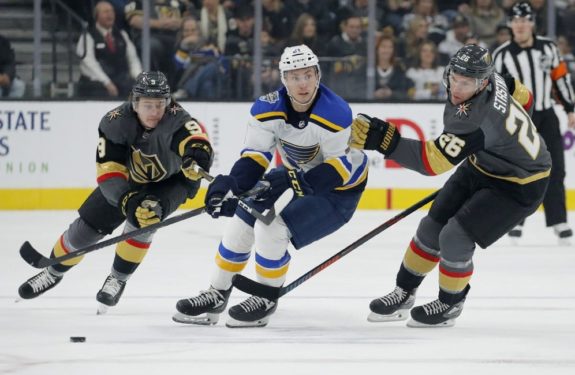 Bozak has been a staple on the third line, and his two-way game has been excellent especially when they won the Cup. All of that said, $5 million next season, when he's 34, is a bit rich for me. It isn't the worst contract on the Blues, but it's not ideal considering how else they could use that money. Management is lucky to have two top-line centers in Brayden Schenn and Ryan O'Reilly locked up, so Bozak would not be a top-six player regardless.
He has scored 67 points in 138 games with the Blues in two seasons, which isn't bad, but it's not worth his contract. Maybe I am nitpicking by calling this a bad contract, but I'd prefer to pay less for a good third-line center.
Bozak will need to bring his A-game to earn a decent contract after the 2020-21 season as teams may be hesitant to sign a 35-year-old that may demand more than they think he's worth. At least, the Blues will let him explore the market in the offseason and continue their bottom-six youth movement.
The Blues don't have very many bad or crippling contracts and they have done a good job of building a competitive roster while using all of their resources. Overall, good work by Armstrong and the front office.
---
---