Boston Bruins general manager Don Sweeney has faced an avalanche of criticism and outrage from fans of his hockey club since his dealings at the NHL Draft on Friday.
Aside from the sizeable package he hauled in for Milan Lucic from the Los Angeles Kings and his return for Martin Jones from San Jose, Sweeney headed into the first day of free agency on Wednesday with a lot of question marks. What would "Dealer Donny" do next in an unpredictable offseason on Causeway Street?
At the end of the day, Sweeney and the Bruins silenced the doubters with three solid moves to help the on-ice product next season…at least most of them.
The Return of Spoonman
Boston's first move of free agency was to retain one of their top performers down the stretch.
Ryan Spooner for two years at $950k per? That's a bargain. Seriously, that's a really, really team friendly deal.

— Corey (@cheaward) July 1, 2015
Ryan Spooner, one of the team's restricted free agents, put pen to paper on a two-year contract worth $1.9 million. The 23-year-old took advantage of a February call-up and ended up being one of Boston's top performers down the stretch. He scored eight goals and 18 points in the Bruins' final 24 games of the season and paired well with rookie winger David Pastrnak.
At $950,000 for the next two seasons, Spooner's deal is a win-win for both player and club. The young center will presumably start the season on the third line and have a full-time role his performance in the stretch run deserved. Boston gets to reap the rewards of a player with tremendous upside for cheap dollars and enhances their depth down the middle.
It was a very sensible deal for both sides, which is not often said amongst the "free agent frenzy".
Homecoming for Hayes
Spooner's new contract was just the tip of the iceberg for Sweeney. He then put together a deal that killed two birds with one stone.
#NHLBruins have acquired forward Jimmy Hayes from the Florida Panthers in exchange for Reilly Smith and Marc Savard. More to come…

— Boston Bruins (@NHLBruins) July 1, 2015
Boston sent winger Reilly Smith and the contract of Marc Savard to South Florida in return for Panthers winger Jimmy Hayes. Not only did the Bruins acquire the former Boston College product but they also cleared over $7.5 million in cap space by unloading the contracts of Smith ($3.425 million) and Savard ($4,027,143).
Florida agreed to take on both contracts as they were $2 million short of the salary cap floor set at $52.8 million.
At six-feet-six-inches tall, Hayes is a huge body with good hands demonstrated by his career-high 19 goals this season on an anemic Panthers offense. As a restricted free agent, Sweeney will have to sign the 25-year-old for the upcoming season.
Hayes made an affordable $925,000 last season and should hover around the $1 million range per season.
Sweeney bolstered his top-nine forward group with this well-executed deal and cleared valuable cap space the club could use going forward.
Beleskey Comes To Boston
Sweeney's trade was just a precursor to his big deal of the day.
Bruins fans were leery when news first broke of the potential signing Matt Beleskey. His contract was a major talking point amongst the Twitter sphere. How much would they overpay for his services?
In the end, Boston got who they wanted for a lot less than even they expected.
#Bruins announce 5-year deal for Matt Beleskey at cap hit of $3.8M. Super reasonable.

— Stephen Whyno (@SWhyno) July 2, 2015
Beleskey signed a five-year contract with the Bruins for $19 million including a no-movement clause for the first two seasons. It was a perfectly reasonable contract for a player that everyone expected would cash in around $5 million per year. The 27-year-old is coming off a career-high 22 goals in 65 regular-season games with eight more tallies in 16 postseason appearances.
It is a bit of a gamble to sign a guy who scored 38.6% of his career goals last season but Beleskey holds promise to reach the 20-goal mark again next season if he finds a way to play alongside either David Krejci or Patrice Bergeron. The no-movement clause may be cause for concern but at least his contract was not reminiscent of the contracts handed out during the old regime.
If Beleskey fails to impress during the first two seasons, Boston will be able to ship him off without a problem.
It capped off a very successful day for Sweeney and the front office by signing the summer's top prize for a surprisingly sensible contract.
Still Work To Be Done
The Bruins may have been victorious on the first day of free agency but the job is not done yet.
Sweeney has just under $9 million to play with going forward. His club still needs a top-four defenseman and a reliable, NHL caliber backup goalie behind Tuukka Rask. As of today, Boston's defense consists of Zdeno Chara, Dennis Seidenberg, Torey Krug, Adam McQuaid, Kevan Miller, and either Colin Miller, Joe Morrow, or Zach Trotman.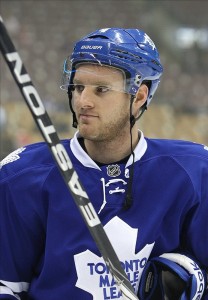 It does not instill confidence to have the blue line patrolled by two aging veterans with a history of knee injuries and four guys who are arguably unsuited for top-four minutes.
One name that bears watching is Cody Franson. The 27-year-old is capable of playing over 20 minutes a night and is a big body at six-feet-five-inches. The former Toronto Maple Leaf recorded a career-high 36 points in 78 games and is beginning to enter the prime of his career. He is arguably the top defenseman left on the open market and could be had by the Bruins for a good price.
The market for backup goalies is thin. Potential options on this front are limited, meaning the Bruins may choose to go with either Malcolm Subban or Jeremy Smith next season behind Rask. Ideally, Sweeney should go after someone who is capable of an NHL workload to ease the pressure on his franchise goaltender after Rask tied a team record with 70 appearances.
Heading into day one of free agency, Don Sweeney was not a popular man in Boston. However, his three moves today should leave fans singing a different tune.
By signing a top free agent while clearing cap space to pursue other avenues in improving his hockey club, Sweeney and the Bruins should be commended for their work.