When the Boston Bruins gathered at Warrior Ice Arena last September for training camp, three key players were missing who were still recovering from off-season surgery. Brad Marchand, Charlie McAvoy, and Matt Grzelcyk were out, but all were expected to make a return by mid-November. Of the three, the first to return was Grzelcyk and the top-four defenseman ended up having a good regular season.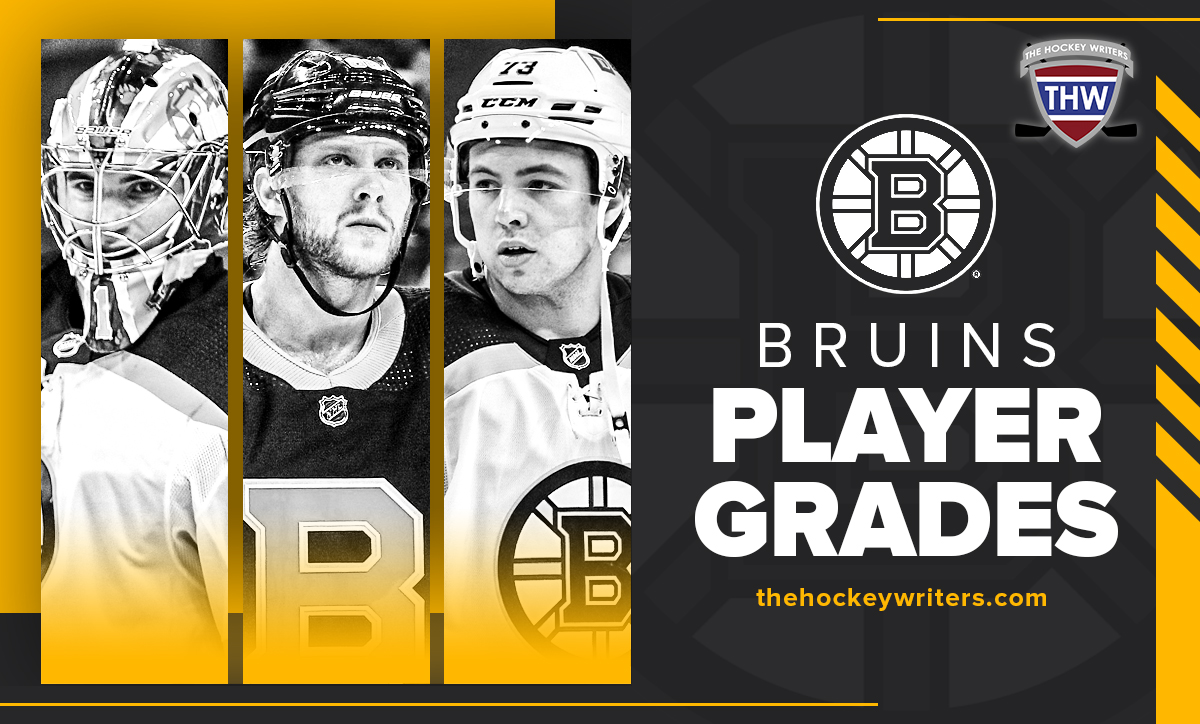 While his regular season was good, it was a different story in the postseason against the Florida Panthers in the first round. After an up-and-down 2022-23 between the regular season and playoffs, let's take a look back at his season and what the future holds for the former Boston University standout.
Matt Grzelcyk's 2022-23 Regular Season
Despite missing the beginning of the season, Grzelcyk still played in 75 regular season games this season with four goals, a career-high 22 assists, and a plus/minus of plus-46, which only ranked second behind teammate Hampus Lindholm. He was paired a lot with McAvoy when both were healthy and in the lineup, but he also saw time with Brandon Carlo. The 5-foot-10, 176-pound left shots best partner was and has been McAvoy in Boston. Both players play well off of each other and his second-best pairing would be Carlo.
Related: Revisiting the Bruins' Trade for Tuukka Rask
---
Latest News & Highlight
---
In 2021-22, he had four goals and 20 assists and he has never been known as an offensive defenseman. He nearly had a carbon-copy season this season, but his offensive high took place on Jan. 14 against the Toronto Maple Leafs at the TD Garden. After losing the first matchup between the two Atlantic Division rivals, 2-1 in November in Canada, the two teams were tied 3-3 late in the third period. Grzelcyk one-timed a bouncing puck off the boards past Ilya Samsonov with 1:16 left for a 4-3 Bruins win. It was his second of four goals on the season. He would score in the next game, a 6-0 win over the Philadelphia Flyers 48 hours later at home. He didn't score much, but three of his goals were scored in Boston wins.
Grzelcyk's Struggled Against the Panthers
Against Florida, things were not good for Grzelcyk. He played in four of the seven games, he failed to register a point and finished with a minus-1. He missed the first two games in Boston, and played in Games 3 and 4 in Sunrise where the Bruins won both games to take a commanding 3-1 series lead. He played in Game 5 at the TD Garden and was on the ice for Matthew Tkachuk's game-winning goal in overtime of a 4-3 loss that started the Panthers' march back to win the series. He finished that game with a minus-2.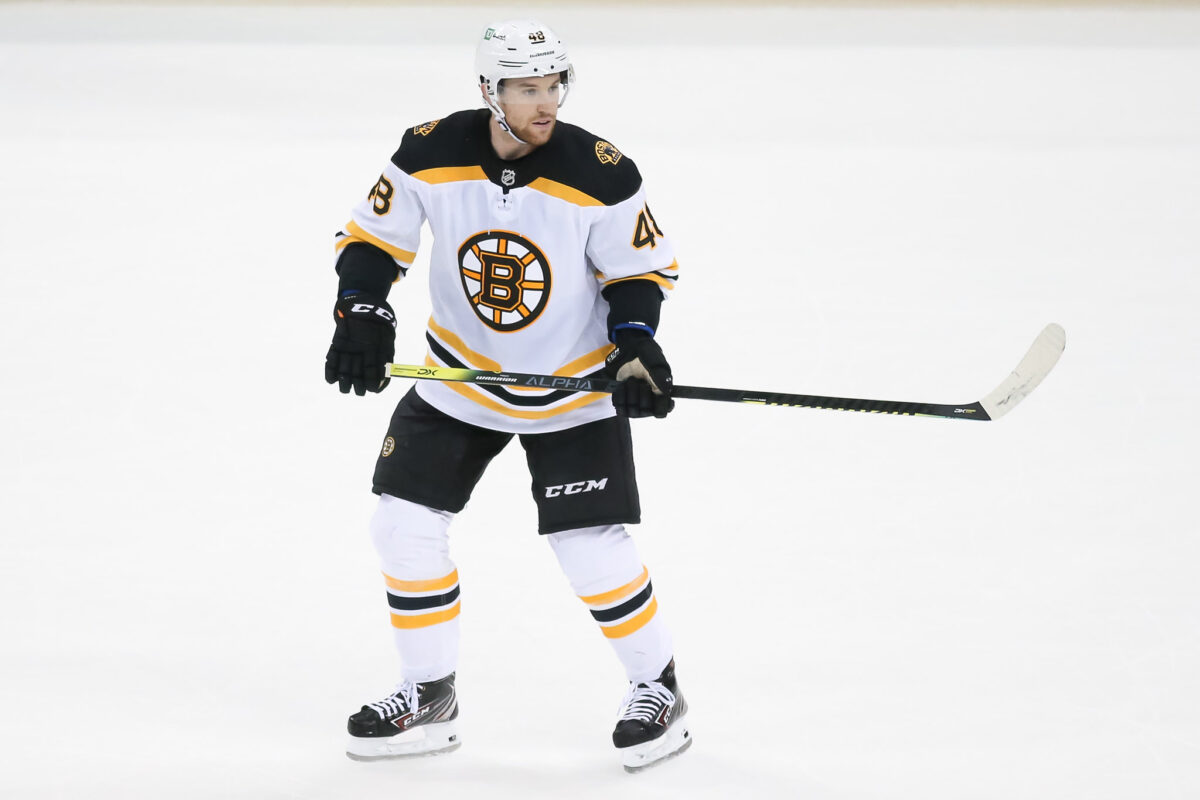 He was a scratch in Game 6 in favor of Connor Clifton as the Bruins struggled with their zone exits, playing in their defensive zone, and overall consistency. He returned for Game 7, but it was a disappointing ending to his sixth full season in Boston. He was on the ice for Carter Verhaeghe's game-winning overtime goal.
Questions Surround Grzelcyk's Future in Boston
If there is one thing that is certain this offseason, the Bruins are going to undergo a summer of change roster-wise. Grzelcyk is one of the players that is under contract for next season, but could very easily be moved to create more cap space. He carries a $3.687 average annual value (AAV), but the 29-year-old would be a welcomed addition to another team's lineup. Offensively he's not going to get his name on the scoresheet on a nightly basis, however, when healthy and playing well, he had strong zone exits.
The Bruins have an abundance of left-shot defensemen so someone is going to have to go. More than one likely. Mike Reilly is an obvious candidate, but so is Derek Forbort. Truth be told, if Grzelcyk can't find himself in the lineup in all seven games against the Panthers, then where does he fall in Jim Montgomery's lineup moving forward? Scratching him for Game 6 was strange in favor of Clifton, who had two major giveaways that led to goals. I'm not saying Grzelcyk would have fared better, but getting pucks out of the defensive end was one that the Boston native was good at and cost the Black and Gold in that game where they allowed seven goals.
Some tough decisions have to be made by the front office this summer in terms of moving players and Grzelcyk is one of them. Where he begins the season in the fall is anyone's guess and all avenues should be explored by general manager (GM) Don Sweeney.
Grade: B+
---
---