The Boston Bruins lost their second straight game on Thursday night against the shorthanded New Jersey Devils, and another one of their key players got injured in the contest. During the 3-2 loss, David Krejci went into the locker room for the first intermission and never returned to the ice.
Without the normal second-line anchor, Bruce Cassidy had to make a big mid-game adjustment. He moved Charlie Coyle up to take Krejci's place, but the Bruins seemed out of sync from that point on. They were outscored 3-1 in an ugly second period, and could not recover from the deficit.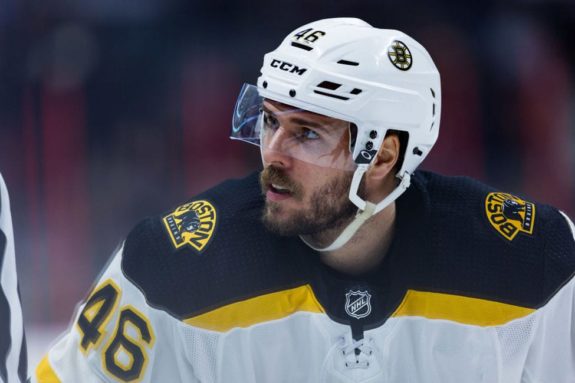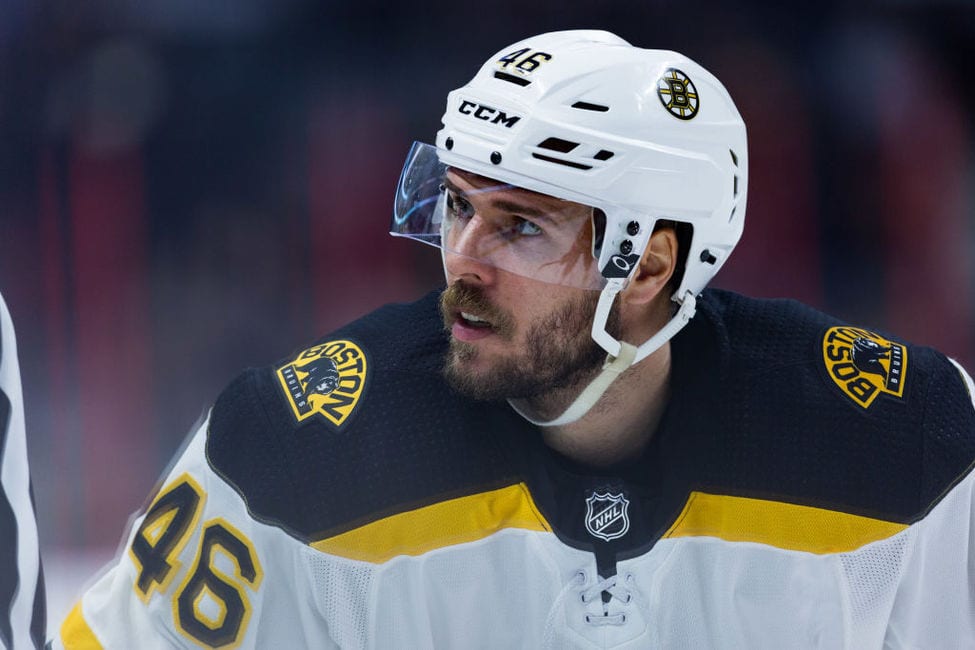 Krejci will not travel with the team for Sunday's Lake Tahoe game against the Philadelphia Flyers, but it is unclear how serious the situation is beyond this weekend. With injuries continuing to plague the Bruins, these are some observations about the team moving forward.
Turnover Woes Continue
Krejci is one of the Bruins' most reliable puck-handlers, and his absence certainly contributed to Boston's 11 giveaways in Thursday night's game.
A miscommunication between Coyle and Nick Ritchie led to the Devils' first goal early in the second period in the new-look line's first shift. I don't like to play the hypothetical game, but this likely would have been avoided if Krejci was out there.
The second turnover was even more ugly. With 2:30 left in a power play, Charlie McAvoy decided to play catch with Ritchie in the middle of the ice instead of getting the puck into the offensive zone. A good Devils' deflection was all it took for Kyle Palmieri to get a wide open short-handed goal.
One of the most dangerous power-play units in the NHL continues to struggle. As THW has noted, Boston's opponents have keyed their attention on Patrice Bergeron and David Pastrnak. With those two players getting limited touches, we see situations like that failed connection between McAvoy and Ritchie in the neutral zone.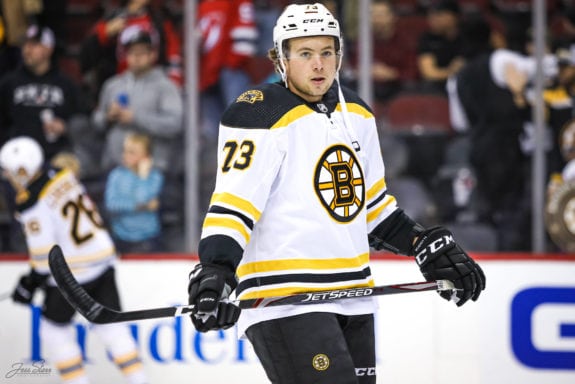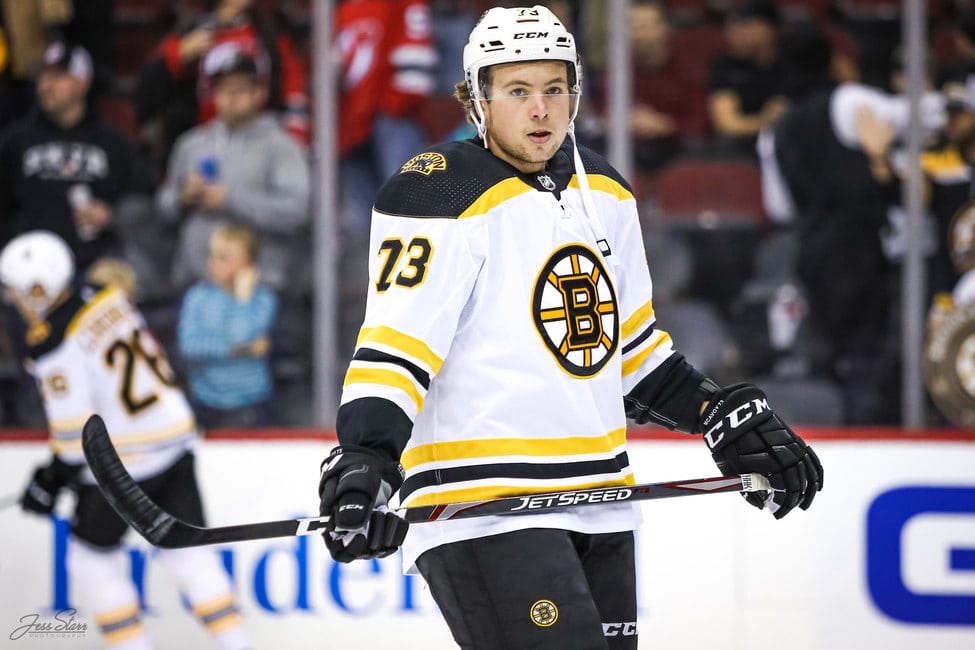 Krejci has been a mainstay on the second line and the first power-play unit so far this season. I do not think it is a coincidence that the two key giveaways occurred with these lineups on the ice. He was the unquestioned leader on the second line, and always stood fast on the back end of the power play.
Now he is one of several important puck-handlers on the Bruins' injury report, along with Matt Grzelcyk and new acquisition Ondrej Kase, who was playing in the top six before his injury on Jan. 16.
Without these names, the Bruins' giveaway issues will continue. They have been a resilient team this season, but a build-up of injuries can take its toll on even the toughest of teams. Look for Coyle and Jack Studnicka to be a lot more involved while Krejci is out.
It's Time Give Urho Vaakanainen A Shot
With Grzelcyk and Jakub Zboril on the sidelines, Connor Clifton and John Moore have been called back into action. Clifton has looked great this season when he's been out there, but Moore is starting to look out of place on the Bruins' defense. The 2009 first-round pick has fallen by the wayside with the emergence of several young Bruins, so he has been serving as a seventh defenseman as of late.
He's been adequate in his first action of the 2020-21 season, but he just does not bring anything dynamic to the table. I understand that the Bruins want to keep him involved because of his veteran status and good rapport with the team (and his $2.75 million cap hit), but he has lost a step on both ends of the ice.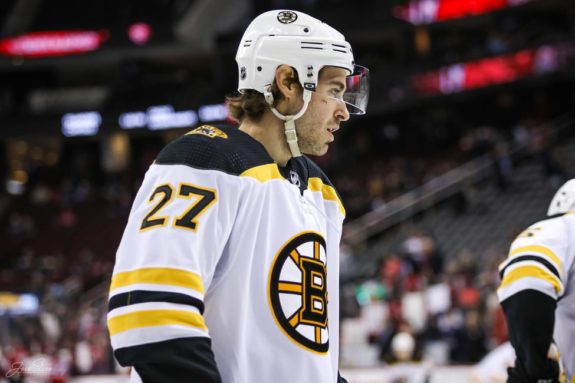 Zboril and Jeremy Lauzon established themselves in the lineup over Moore, so why not give Urho Vaakanainen a chance as well? Not only does he have a higher ceiling, but he has a valuable attribute that the Bruins are currently lacking: good puck control.
He is a lefty just like Moore, but unlike Moore he can provide a spark. Everyone knows the capabilities of Moore, whereas Vaakanainen is a wild card — not necessarily in terms of his playing style, but in terms of how he can impact a game. He is a younger, faster Moore who has shown he is capable of taking care of the puck and sending in good entry passes. The Bruins could really use a stable, controlled defenseman right about now.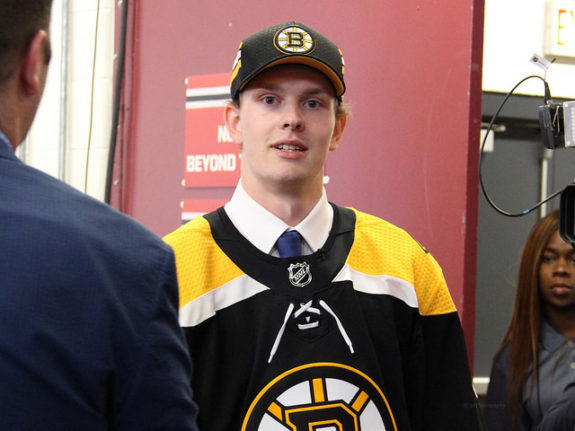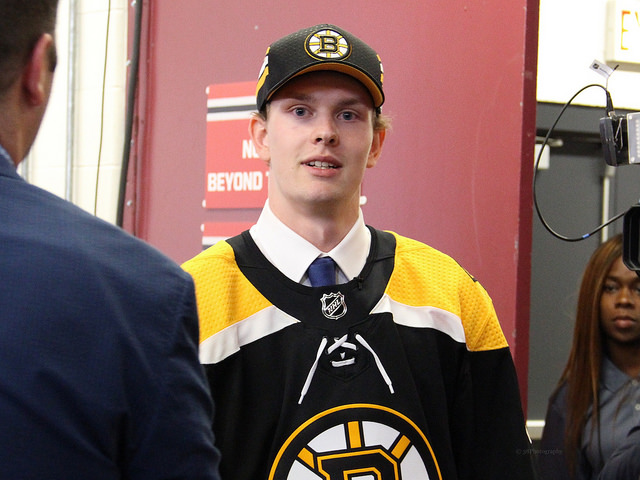 A suddenly sparse blue line has given Vaakanainen a chance at getting some quality playing time. Moore is probably the safer bet, but why not give some of his minutes to a promising defenseman who has done nothing but improve? From the 2018 World Junior Championships to his time in Providence, the Finnish prospect looks ready.
The Bruins defense has been lackluster in these last few outings, and Vaakanainen can be just the player to give the blue line some of that luster back. He's already made his way to the active roster; coach Cassidy just has to make the decision.
Take Heart: Bruins Have Shown They Can Play Through Adversity
Although things currently look bleak, encouraging news has been coming out of the Bruins camp. Kase, who has been on the injury report the longest, has started skating again. And while the "day-to-day" tag can be interpreted in many ways, it is a very good sign that Grzelcyk still has this designation.
After yet another injury, it would not have been surprising to see Grzelcyk make his way to the injured reserve. However, it does not appear to be serious enough to warrant that action. He may be back sooner than we originally hoped.
Zboril also has the day-to-day tag. With both he and Grzelcyk sidelined for this weekend's game at Lake Tahoe against the Flyers, this leaves an opportunity for the duo to put themselves in a position to return in time for the next game on Feb. 25.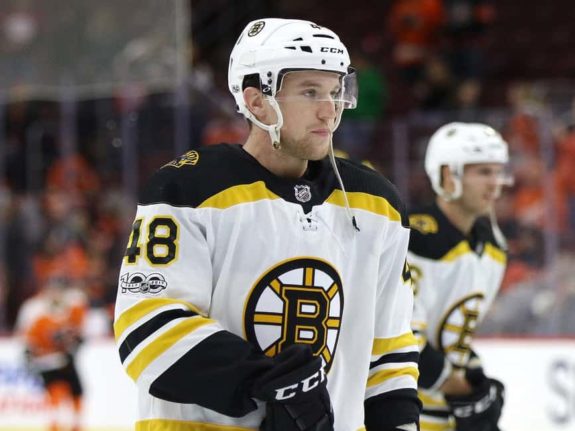 We know little about the severity of Krejci's injury, but the center position is in good hands with Bergeron, Coyle, and Studnicka. Look for them to play some cleaner hockey, after they've had time to adjust to the veteran center's absence.
Despite the negatives that have come from these injuries — lack of depth on defense and fewer puck-handlers — these issues are nothing new to the 2020-21 Bruins.
Lauzon and Zboril filled the void on defense nicely, and names like Clifton, Moore and Vaakanainen can do the same. The Bruins went 5-1-1 without Pastrnak to start the year, showing that they don't need to rely on a dominant player to create scoring chances. And they have shown great character, coming back from multi-goal deficits in the third period on several occasions.
Bruins management has been tight-lipped about these injuries so far, so we do not know for sure how severe they are. But even if some of these players are out for a long period of time, Boston has shown us that they can play through the adversity. So, take heart, Bruins fans. This injury bug is just another obstacle the team will overcome on its way to a playoff berth.
---
---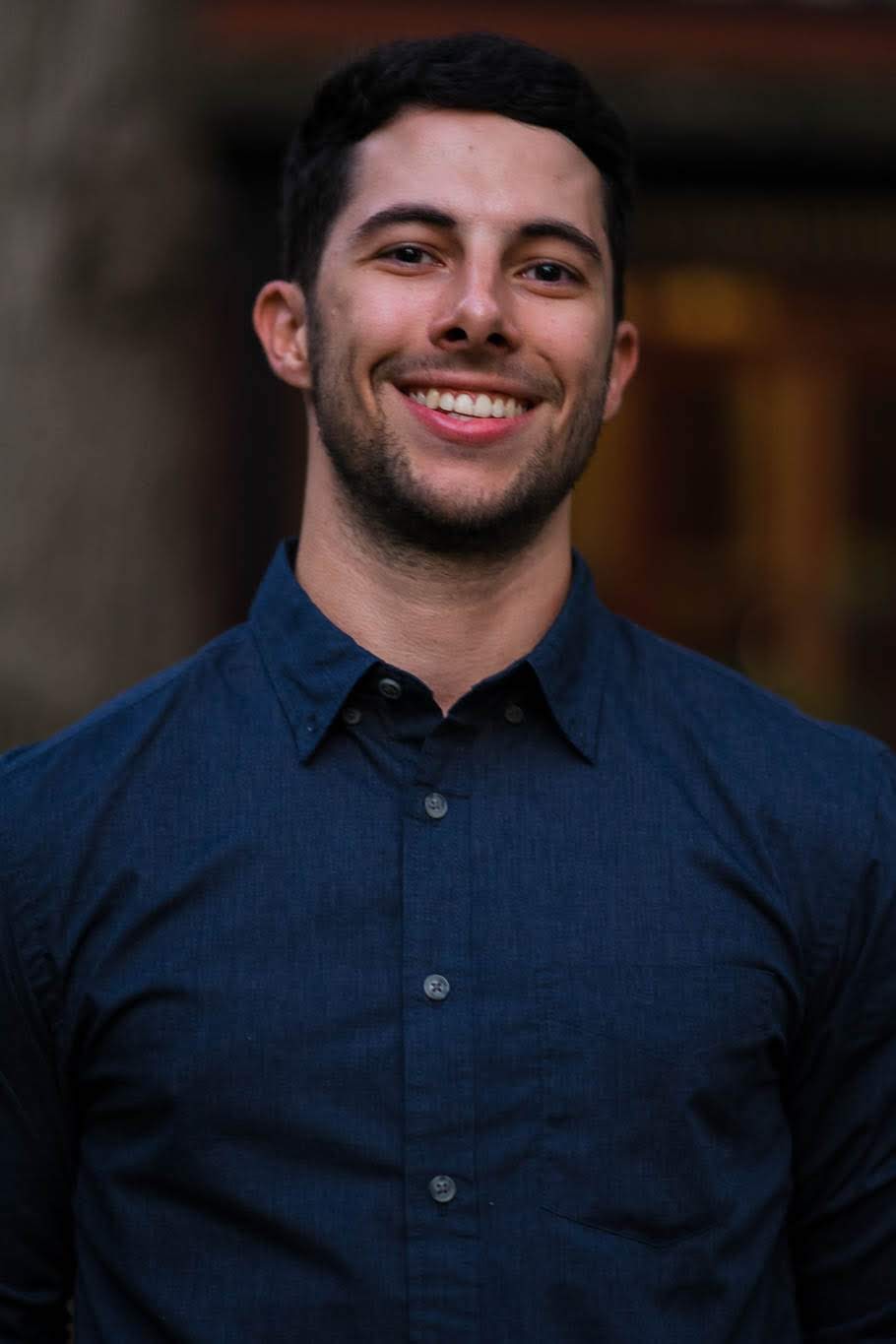 I cover the Boston Bruins for The Hockey Writers. Fan of all things New England sports.