Well, there really aren't enough words to describe what happened at the Boston Garden on Friday night. But there's only one word that is truly necessary: choke.
That's right. The Boston Bruins choked. It wasn't quite as bad as the choke job they delivered in Game 6 of the 2013 Stanley Cup Final (nothing will ever top that), but this was still pretty bad. Trailing the Tampa Bay Lightning two games to one in this second-round playoff series, the Bruins were in control midway through the third period with a 3-2 lead, after coming back from down 2-0.
Then things unraveled when defenseman Torey Krug crashed into the boards and suffered what appeared to be a gruesome injury to his foot/ankle, then left the game. Suddenly, the Bruins weren't looking quite so good anymore. Steven Stamkos then blasted a game-tying goal past Tuukka Rask to stun the Boston crowd, just when it looked like the Bruins were just minutes away from evening up the series.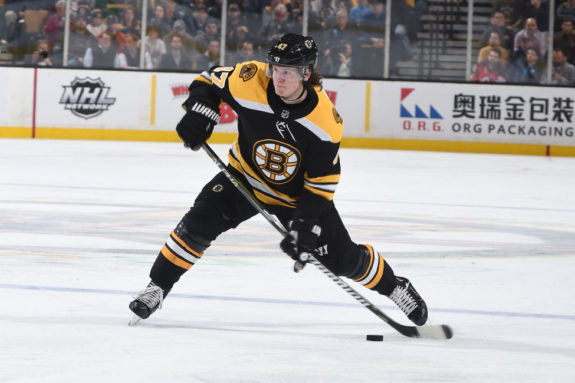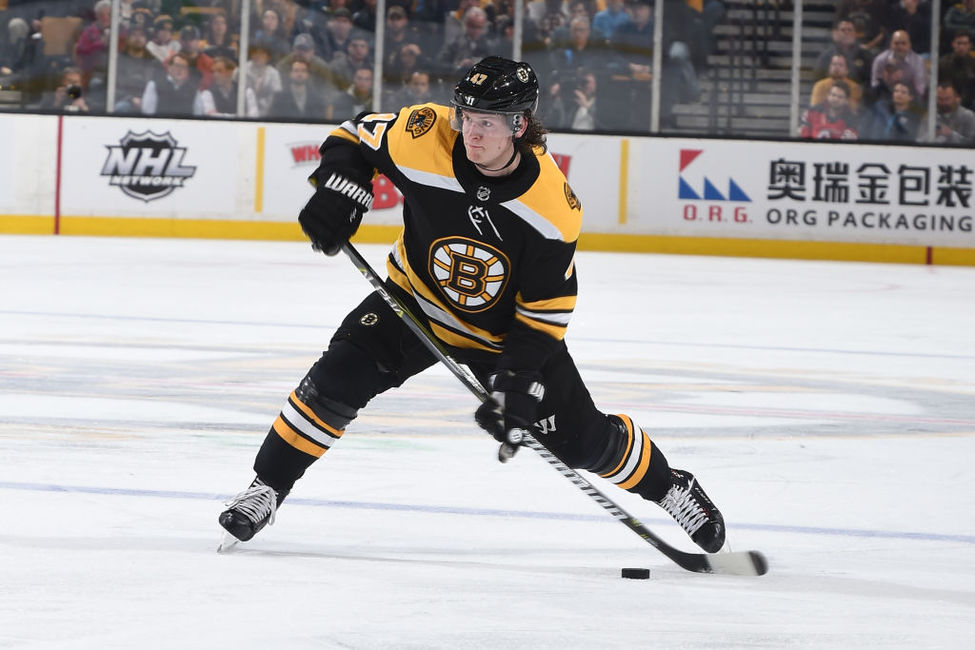 In overtime, Dan Girardi found the net just over three minutes in, adding the final blow in a 4-3 Lightning victory to push the Bruins to the brink of elimination. It was a disastrous unraveling for the Bruins in a game that they really needed to win. To keep their Stanley Cup dreams alive, they will now have to win three straight games, with two of those games taking place in Tampa Bay.
These kinds of comebacks certainly aren't unheard of in the NHL, and if there's any team that can do it, it's this Bruins team. But it's safe to say they certainly aren't in a good position now.
Here are a couple of takeaways from Boston's back-to-back defeats on their home ice.
Rask Is Performing Decently, but Not Good Enough
If the Bruins want to win a Stanley Cup, they need their ever-polarizing goaltender to be at his Vezina form. Rask looked pretty darn good in Game 1 when the Bruins upended the Lightning 6-2 in Tampa, but since then, he's looked awfully shaky, which is putting it mildly.
Coming back home to Boston for Games 3 and 4 following a split in Tampa, the Bruins needed Rask to show up with his A-game so they could take advantage of their two games on home ice. He didn't do that in Game 3, allowing three goals in the first period en route to a 4-1 defeat. He then settled in for the second and third periods to keep the Lightning from adding on (not counting the empty-netter at the end), but the damage was already done.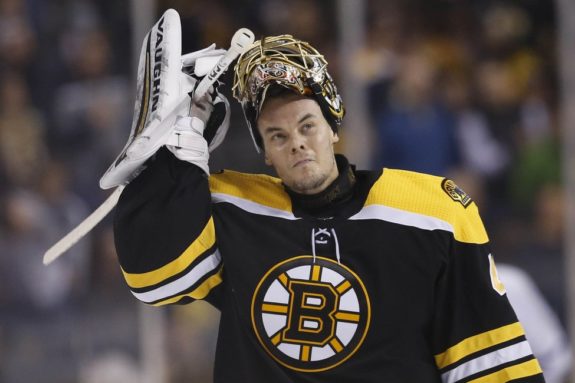 On Friday night in Game 4, it was just more of the same. Tampa Bay came out firing in the first period again, beating Rask for two goals (the second one on the power play) and putting the Bruins in an early hole. If Rask can't shut the Lightning down right out of the gate, the Bruins are constantly going to be playing from behind, and they aren't going to win a best-of-seven series that way.
In order for Boston to win their next three games, Rask has to be better in the opening period, plain and simple.
Torey Krug's Gruesome Injury Was Stunning
It may or may not be a coincidence that Krug's injury happened just before the Bruins started to unravel. But it wasn't just any old scrape on the leg that hockey players endure many times during games. Krug slid feet first into the boards and his left foot twisted in just about every which direction. At first glance, it looked like his ankle may have been instantly shattered, although it's not yet known just how bad the injury is.
The bad news is that Krug left the TD Garden on Friday night wearing an ankle boot, and walking on crutches. That is certainly not a good sign. The Bruins are already under enough pressure having to win three straight games. The difficulty of that task becomes amplified if they have to do it without Krug.
Another unfortunate thing about the situation is that it could feel like deja vu for Boston fans. Back in October, Gordon Hayward of the Boston Celtics suffered a gruesome injury that left his ankle broken, with his foot almost completely turned around, in the NBA season opener. He hasn't played since.  Just like with Hayward's injury several months ago, Krug's injury left a horrified crowd stunned and silent.
But regardless, the Bruins are still stuck with the task of winning three straight games against a red-hot Lightning team that seems to have their number right now. It's going to be quite an uphill climb.