It is rare for any team in the National Hockey League these days to go an entire offseason without making at least one or two head scratching moves (Doug Wilson signing Jon Scott comes to mind), but it is unheard of for a club to go through a summer making only good moves (or non-moves) In the past few months, Montreal Canadiens' general manager Marc Bergevin may have just dispelled that notion.
The Canadiens of the 2013-14 season were a good, and at times painfully mediocre team that struggled to score while having difficulties keeping the puck out of their own end. What they lacked in an ability to consistently possess the puck, they made up for in timely scoring and Vezina-worthy goaltending from Carey Price. Going into the offseason, the task at hand was relatively clear to fans and analysts: Bergevin needed to add players who would help the Habs' possession game to lighten the load on Price's shoulders, while also cutting loose players who did the exact opposite. Looking at the moves that Bergevin did (or didn't) make, and it is almost impossible to argue that he failed in addressing these aims.
Pierre-Alexandre Parenteau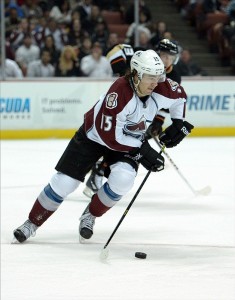 Acquired for an aging and under utilized Daniel Briere, Parenteau has consistently been an excellent possession player throughout his career, a shifty winger who can distribute the puck very well while also being able to chip in some goals. Getting a player in the later stages of his prime for a player whose career is clearly in a downward trend was basically a steal by Bergevin, filling in the void left by Thomas Vanek to boot.
Manny Malhotra/Tom Gilbert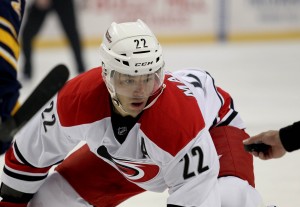 Adding veterans such as Malhotra and Gilbert on manageable contracts should be seen as another coup by Bergevin. Malhotra has been an ace in the faceoff circle throughout his career and should help Montreal's penalty killing and also give head coach Michel Therrien more confidence when rolling out his fourth line for defensive zone starts. Gilbert is another player who has had success in the possession department in the past, and gives the Canadiens the additional dimension of having a puck moving defenseman on each one of their defense pairings, something that was sorely lacking after the departure of Raphael Diaz through trade. Additionally, Gilbert's arrival should finally allow for a decent pairing on the second power play unit. With Nathan Beaulieu also manning the point on the second unit, Montreal's power play could finally show some bite outside of when P.K Subban and Andrei Markov are on the ice.
 Jiri Sekac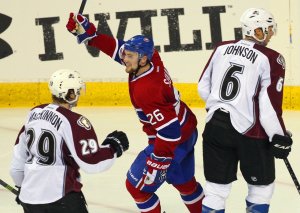 Sekac has already shown signs of being the best under the radar signing of the summer in the NHL. Coming over from the Kontintental Hockey League where he excelled last season for Prague, the undrafted 22-year old right winger brings a tenacious approach in the offensive zone perfectly complemented by a blistering shot and remarkable vision and creativity with the puck on his stick. On a two year, $925,000 dollar average annual cap hit, it's another low risk, high reward move by Bergevin that should improve the Canadiens overall as a possession team.
The Dead Wood: Bouillon/Murray/Parros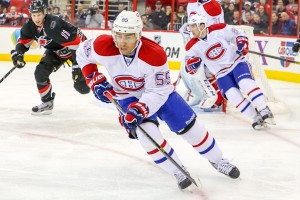 It hurts having to include Francis Bouillon on this list, but he was anything but good for the Canadiens as a possession team last season. Aside from some timely scoring in the playoffs, Bouillon showed his age last season in the worst way possible and ate up time that could have been better allocated towards players like Nathan Beaulieu and Jarred Tinordi. As for Douglas Murray, he was among the worst players in the NHL in possession statistics, and at times it was almost comical how inept he was at getting the puck out of his own zone. With the slowest feet in the league and cement hands, Bergevin wisely recognized his initial mistake in signing Murray in the first place by not bringing him back for the 2014-15 season. As for George Parros, who was unfortunately marred by injuries all throughout last year, he saw no time in the playoffs and was pretty much one of the most useless players in the league, taking up a roster spot that could have been better filled by pretty much anyone else on the team.
The Casualties: Gorges/Gionta/Budaj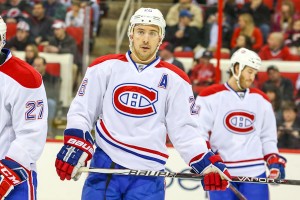 On paper, trading Josh Gorges to the Buffalo Sabres for a second round draft pick and not re-signing former captain Brian Gionta was criticized by many as gutting the Canadiens' leadership core while also hurting the team's depth at multiple positions. The truth is that as much of fan favorites as these two were, they were equally just as replaceable on the ice. While Gionta adjusted well to a defensive role on the third line, Bergevin was able to sign a younger commodity for less cash in the form of Sekac, while also freeing up the team from a burdensome cap hit for an aging third liner. As for Gorges, while he was a reliable defenseman throughout his entire tenure as a Hab and had established himself as a shot blocking machine, yet Bergevin saw that Mike Weaver could easily fill Gorges's role on the ice, making him expendable in order to make room for Beaulieu and Tinordi. Sadly for the beloved Peter Budaj, his cap hit as a backup goaltender and the ascendance of Dustin Tokarski also made him expendable, saving the Canadiens from having to go into the regular season with three goaltenders on their roster.
A Perfect Offseason?
With all the shuffling that Bergevin has done in the past few months that figure to help the team, paired with the internal growth from young players such as Max Pacioretty, P.k Subban, and Brendan Gallagher, it would be almost shocking if the Canadiens aren't a better team this season now that they've addressed some of their worst flaws. It will be up to Michel Therrien to utilize his personnel in a way that will be conducive to winning, but all signs point towards a successful season in Montreal.