Last offseason, the Calgary Flames made a huge splash by signing Troy Brouwer to a four-year, $18 million deal. At that time, Brouwer had just completed a spectacular playoff run with the St. Louis Blues. He was one of their most important players because of his defensive play and leadership. Most importantly, he will always be remembered for scoring the winning goal of Game 7 against the Chicago Blackhawks. With this in mind, the signing was seen as a spectacular move. It appeared that it would bolster the Flames' chances of becoming playoff contenders.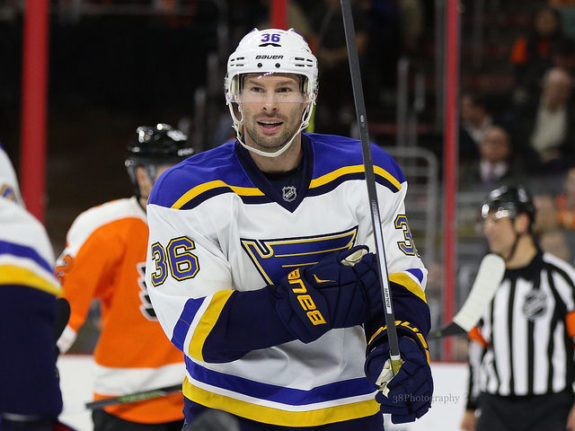 Yet, it is apparent that Brouwer underachieved significantly in his first season with the Flames. He had his lowest point totals in the NHL since the 2008-09 season when he was a checking forward for the Blackhawks. This is alarming for the Flames because he was expected to be a top line winger for the club. It is clear that this is not going to be the case, so it may be time for an adjustment. The Flames' management should be concerned that Brouwer may face a rapid decline.
The 2017-18 season is a pivotal one for Brouwer because he needs to prove that last season's struggles were merely a fluke. This will be a challenging task for the 32-year-old winger, but it is not impossible. If given the correct amount of playing time and proper support, Brouwer could very well show that he has plenty left in the tank. Yet, nothing is definite when it comes to the NHL.
Adapting to Defensive Role
Due to his defensive nature, it is likely that Brouwer will be a bottom-six type player this season. Although his contract is a bit expensive for a player in that position, it is where he fits best on the Flames' roster. Brouwer does not necessarily need to be an offensive machine to receive praise, but he does need to improve his two-way game. This past season, he had a minus-11 rating to go along with his offensive struggles. This left a poor first impression with the Flames' fans and needs to be changed.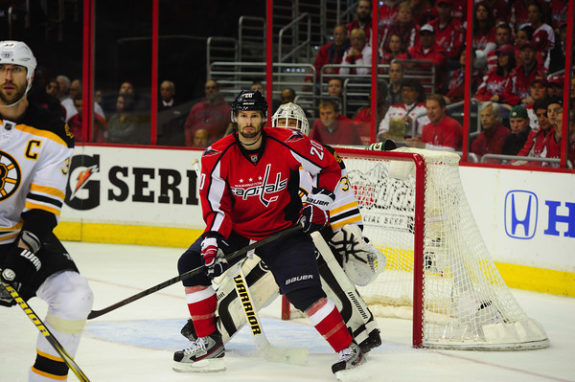 Brouwer has never reached the 45-point plateau, so fans and observers should have far lower expectations in that regard. Regardless, Brouwer needs to be the sound penalty killer he has always been since he joined the NHL. The Flames are a team inching ever-closer to contention, and they will need the best from their core players to make that a reality. For Brouwer to be part of their elite group, he desperately needs to find defensive game and be one of their top penalty killers, like he should be.
Inevitable Decline
At his age, there is no denying that Brouwer is on the downswing of his career. Yet, that does not mean that he still cannot be a productive player in the NHL. It is likely that Brouwer simply had a tough time transitioning to his new team. It is important to remember that Brouwer had a career year just the season before, so that player is not necessarily gone. Brouwer needs to find his game quickly for him to return to that level. It is not only essential for him, but for the Flames as a whole.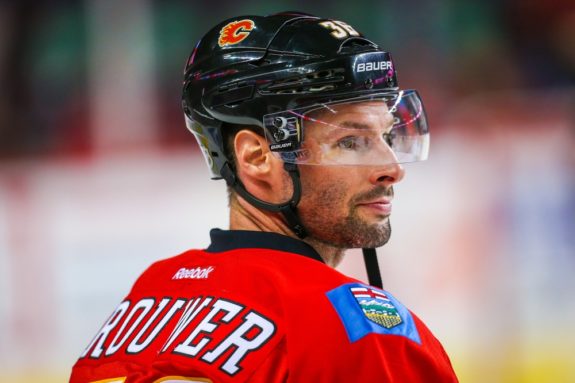 By the time Brouwer's contract expires, it is likely that he will have slowed down quite a bit. However, success in the 2017-18 season is not a lost cause for the veteran winger. At the end of the day, for him to have success, he needs to focus primarily on his defensive work and physical game. With the additions made by the Flames this offseason, Brouwer will have more assistance in reaching that goal. Although it may be hard to believe, Brouwer could still have a bright future in the NHL. We will see how he performs this season.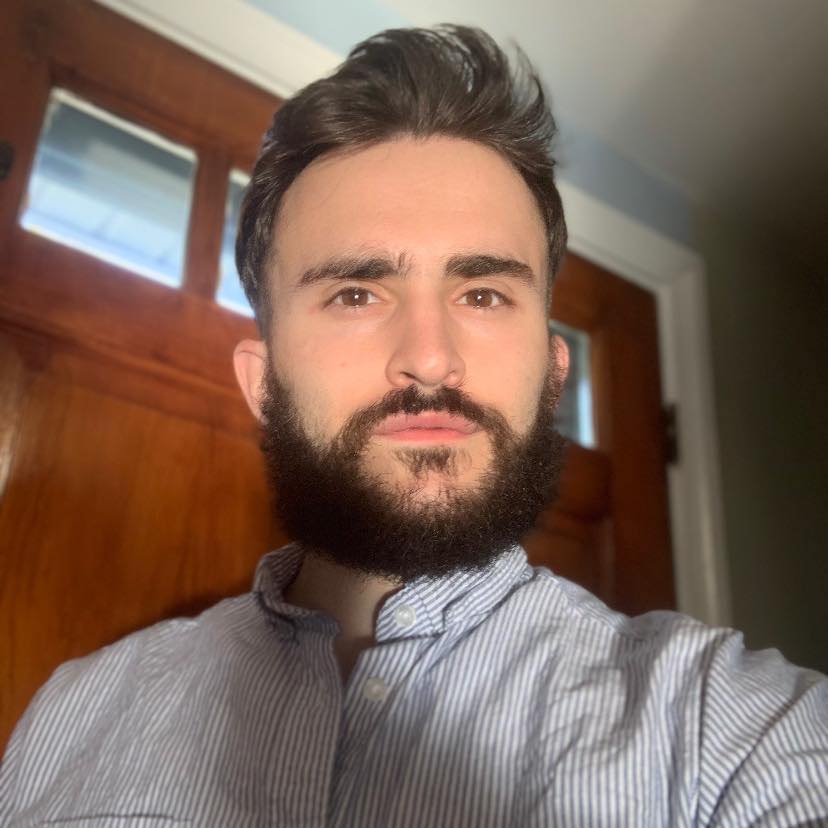 Michael DeRosa is a contributor who covers the Boston Bruins, Chicago Blackhawks, & Detroit Red Wings for The Hockey Writers. Since 2017, he's written and edited for numerous websites. Besides his work for THW, you can also find him on NHL Trade Rumors.