The Islanders' 5-6-2 start this season through 13 games has the fan base more than upset. They want something done. Imagine the Tasmanian Devil on the hunt for some Little Debbies, with none in sight. But what can be done? A coaching change? Maybe, but a trade is definitely more likely. With the lackluster starts of Jaroslav Halak, Andrew Ladd, Ryan Strome and Jason Chimera, there's plenty of reasons to be upset, but there's a host of other players that could be moved in order to facilitate a fresh start for the team.
With the salary cap in place and the expansion-draft on the horizon, the Islanders will have to think carefully as to who they move and how acquisitions could affect the team.
So who could the Islanders move in order to get back on track?
Ryan Strome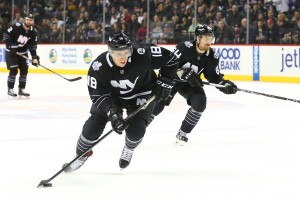 Why he Should be Traded
After a 50-point rookie season, Strome had an awful 2015-16 and hasn't stepped it up this year on a consistent basis. A former first-round pick, Strome still has value, thanks to his age and affordable price tag. With a host of promising young players in the AHL, the Islanders could easily get someone to replace Strome's 28 points from last season.
What Isles get in Return
The Islanders may not get another first round pick for Strome, but they could get an older top six forward looking to bounce back with a new team. It would be mostly a short-term fix on offense, but again, with depth in the minors, the Islanders can afford to take a chance and move Strome.
Josh Bailey
Why he Should be Traded
The longest-tenured Islander has never been the offensive presence the team needs and that's even with significant ice-time with John Tavares. Never a 20-goal scorer, Bailey is simply taking a roster spot from someone like Mathew Barzal and Joshua Ho-Sang.
What Isles get in Return
The team could get a physical presence. The Islanders are in desperate need of a guy that, like Cal Clutterbuck, takes the body. Someone like Anaheim's Nick Ritchie would be perfect as he's got the ability to score 10-15 goals and should end up with over 250 hits this season. At the same time, the Isles may be best served to get a draft pick or another depth defenseman following the injuries of Ryan Pulock and Travis Hamonic.
Jaroslav Halak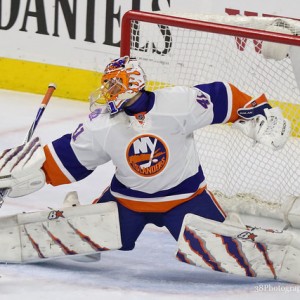 Why he Should be Traded
Simply put, Halak's agent Alan Walsh has made it crystal clear that Halak is not benefitting from the three-headed goalie machine. He can still play at an optimal level but hasn't been the consistent netminder the team needs to get themselves out of their current funk.
What Isles get in Return
Unless they package him with a youngster like Strome or Brock Nelson, or even Calvin de Haan, the most the Islanders can realistically get for Halak is a third round pick and the added cap relief that allows them the opportunity to make a splash during the trade deadline if they are still in the mix for a playoff spot. The hardest part will be finding a team that needs a goalie and has the cap space or pieces to deal.
Calvin de Haan
Why he Should be Traded
De Haan is playing his best hockey as an Islander alongside Dennis Seidenberg as the team's best defensive pairing. De Haan most likely won't be protected during the expansion draft, as Nick Leddy, Johnny Boychuk and Travis Hamonic will be the three Isles d-men that the Las Vegas team won't have access to. If that is the case, the Islanders may be best inclined to get something for him now.
What Isles get in Return
Aside from Strome, de Haan could net the best return, giving the Islanders a solid third line offensive presence to shore up the bottom-six forward combinations.