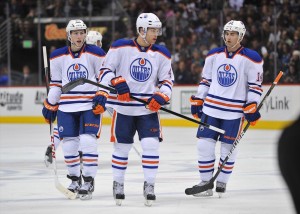 A question likely on the minds of long-suffering Oilers fans who have watched their beloved team toil in the basement of the league, is one that will continue to be asked as season predictions start rolling in. Can the Oilers make the playoffs? There's a simple answer to that question: they might, but they might not. Sure, that isn't really a ringing endorsement for a team that should be poised to take some steps forward, but there are far too many variables, too many unknowns to make a prediction with any certainly. If history has taught us anything, though, it's unwise to count a team out before a single game has been played. The Ottawa Senators made the playoffs last year after many hockey pundits had them at the bottom of the standings. The patchwork Florida Panthers won their division after not making the playoffs for the past 10 years. Making predictions on rankings is part of the business, and a fun part at that. But every preseason prognostication must be taken with a grain of salt, because in an 82 game season, anything can happen.
In Edmonton's case, many will surely be watching with interest to see what this franchise filled with promise can do on the ice. The Oilers roster is similar to that of last seasons, and the additions of unproven rookies leave the team with more questions than answers. Can Taylor Hall stay healthy the entire year? Will Ryan Nugent-Hopkins build upon his breakout freshman campaign or suffer the dreaded sophomore slump? Will Jordan Eberle continue to lift his level of play? Is Devan Dubnyk a legitimate number one NHL goaltender? Can Justin Schultz improve the defense? Will he even make the team out of camp? How much of an impact will Nail Yakupov have? The Oilers have a tremendous amount of young talent. They've managed to stockpile high-level prospects from their years of futility, and many feel that it's time they make that jump. But are they ready for it?
The Oilers have a strong offense. They can put the puck in the net. The issue is whether they can keep it out of their own. Goaltending and defense will decide if this team makes the playoffs. The Oilers had one of the better offseasons in the NHL. Not only did they draft a prime offensive talent, but they managed to get a stud defensive prospect as well. And in an ideal world, Justin Schultz will spend his time moving the puck out of the zone, letting the forwards do their thing, and getting the Oilers some wins. And that may very well be the case in the years to come, but can it happen right away?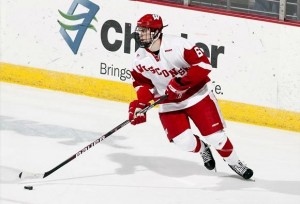 On the defensive side of things, the Oilers aren't exceptionally strong. Their goaltending duo is unpredictable. They will be a fun team to watch, without a doubt, whenever all their skill is on display. Whether it translates into real results remains to be seen. The Western Conference is good. Teams like Minnesota and Dallas, both of whom missed the playoffs last year, have made improvements. Edmonton would not only have to overtake at least seven other teams to make the top eight, but they'll be doing it against non-playoff teams who will be significantly better.
This may seem like a grim situation to be sure, but Oiler fans have every reason to feel good about their team. The talent on this roster is among the best in the league. They will continue to improve as the core grows together. Trades and signings can still happen to strengthen the weak areas. Some perennial playoff contenders aren't looking as strong as they have in years past. The Oilers will have the same chance as any team to succeed once the first puck is dropped. Similar to the Senators last year, a season without high expectations makes it so much sweeter when a team does what few thought they could do. Nothing in hockey can be guaranteed, and that's exactly why we watch the games.