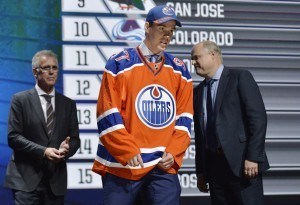 The arrival of 2015 first overall selection Connor McDavid will influence great change within the Edmonton Oilers' organization.
To start, a mere five days after selecting McDavid, General Manager Peter Chiarelli was able to not only add a starting goaltender in Cam Talbot, but he had also addressed the Oilers' major deficiencies on defense by acquiring both Griffin Reinhart and Eric Gryba.
On top of this, despite being known in recent years for it's inability to land high value free agents, the Edmonton Oilers were able to secure a top pairing defender in Andrej Sekera, as well as a solid depth center man in Mark Letestu. This change in the perception of Edmonton as a free agent destination is largely influenced by the mere presence of McDavid, as players league wide are attracted not only to the chance of playing alongside McDavid, but to now simply be a part of the Oilers' immediate future.
Undeniably, the presence of one player such as McDavid can change the culture and outlook of a given team. As a result, what goes without saying is the ability of an elite player to significantly improve the value of a given teammate, in this case, Nail Yakupov.
---
Can Nail Score 40?
Can Nail Yakupov score 40 goals or more in the NHL? Despite how crazy this question may sound, it could soon become a reality due to the insertion of McDavid into the Edmonton Oilers' lineup.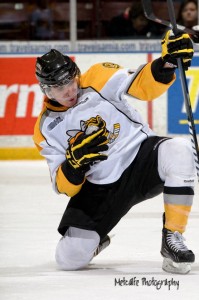 In his junior days, Yakupov was a prolific goal scorer with the Sarnia Sting of the Ontario Hockey league. In his first North American season in 2010-11, Yakupov netted 49 goals in 65 games, while in his second season, Yakupov scored another 31 goals in 42 OHL games.
Then, in his first NHL season, Yakupov scored 17 goals in the lockout shortened 48-game season, good for first on the Oilers and a goal scoring pace which would have translated to a 30-goal rookie campaign.
However, Yakupov's production has regressed severely since the 2012-13 NHL season, having scored only 25 goals over his past 144 games.
Despite this, it is abundantly clear that Yakupov has tremendous speed and skill, as well as an impressive release, yet he has simply been unable to produce on a consistent basis, something which the arrival of Connor McDavid could soon change.
---
The Next Great Duo?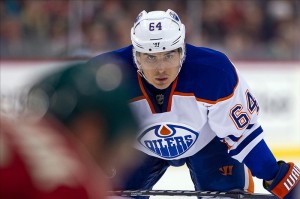 Could McDavid and Yakupov be the NHL's next great duo?
Let's not go that far, but it's safe to say that they could become an extremely dangerous combination for the Oilers in the coming years.
Based on the Oilers' current depth chart, it would appear that Ryan Nugent-Hopkins will continue to center Edmonton's top line alongside Jordan Eberle and Taylor Hall, while McDavid will open the season as the Oilers' second line center, playing with Yakupov and one of Benoit Pouliot or Teddy Purcell, a situation which would provide Yakupov ample ice time alongside McDavid.
Is predicting a 40-goal season for Yakupov stretch? Possibly. However it appears safe to say that a significant increase in offensive production could be coming Yakupov's way, all due to the presence of an elite playmaking, franchise center-ice man in McDavid.