In this edition of Vancouver Canucks News & Notes, I'll discuss Thatcher Demko's desire to institute himself as the number one goalie in the Canucks' system. I'll look back in history to share some memories long-time Canucks player Markus Naslund has about playing with the team during the late 1990s and early 2000s.
Related: Vancouver Canucks News & Rumors: Demko, Podkolzin & Hoglander
Third, I'll share Alex Edler's loss of both teammates and friends during the offseason when three players he was tight with on the Canucks signed in other cities. Finally, I'll quickly consider the possibility that Elias Pettersson might play on the Canucks' penalty kill next season.
Item One: Thatcher Demko Determined to Prove He's a Starter
In an interview with Sportsnet earlier this week, Canucks goalie Thatcher Demko clearly was eager to prove he can be counted on as the team's number one goalie.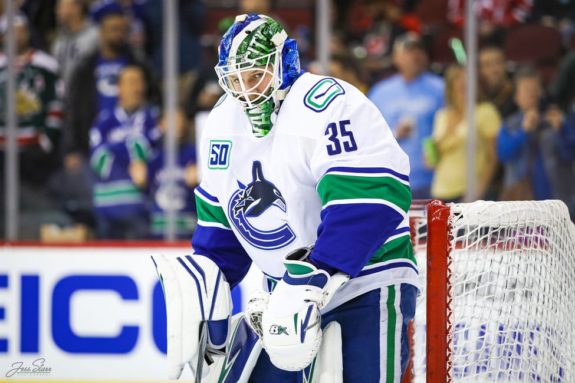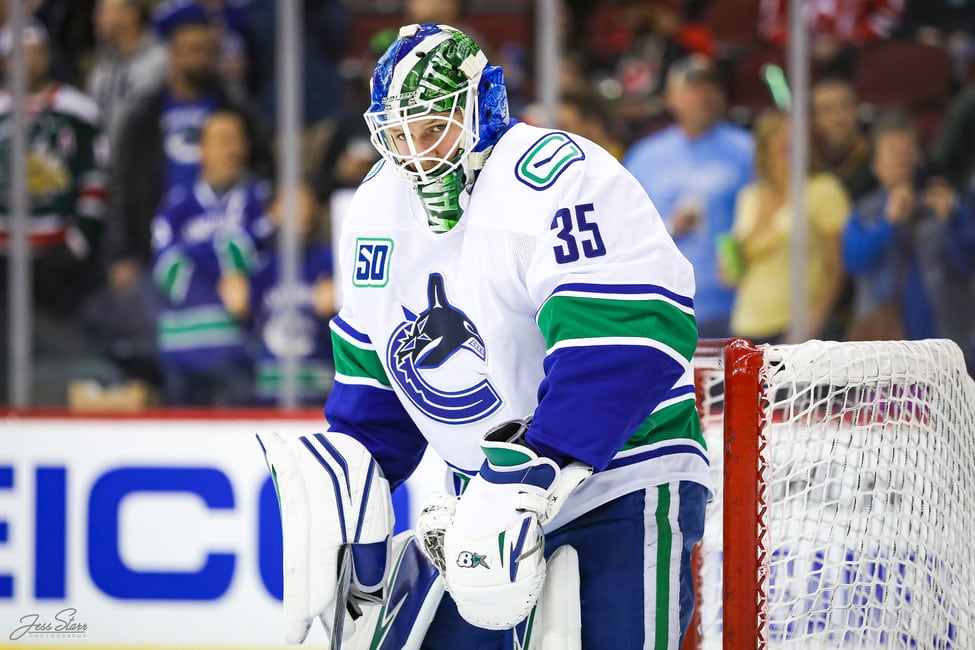 As Demko noted, "I think there's a lot on the table and I'm just really excited to get the opportunity to take that next step. I want to be in Vancouver as long as I can. I want to be the guy. This is the next step in that direction."
Demko obviously realizes his position. When Jacob Markstrom was injured, he filled in and had an impressive postseason series against the Vegas Golden Knights. He's anxious to show that performance wasn't a fluke and he's confidently claiming his expectation to be considered for that job.
Demko deserves to be confident. His performance was the stuff of record books. He only gave up two goals on 125 shots during his three games. Only during Game 7 was he finally beaten. By the time Game 7 came, Demko's shutout streak had reached 138 minutes and 40 seconds, stretching all the way back to Game 5. Even in Game 7, he was impossible to beat – almost. He stopped 33 of 34 shots in a 3-0 loss to the Golden Knights. The last two goals were empty-netters.
Related: Canucks' 2004 Draft: One of the Best in Team History
He'll look to grab and hold onto the job of Canucks' starting goalie for the 2020-21 season. His biggest hurdle left when Markstrom signed with the Calgary Flames as a free agent during the offseason.
Canucks general manager Jim Benning reacted quickly to sign Stanley Cup-winning Braden Holtby from the Washington Capitals. Holtby will likely battle with Demko to see which player starts most often. It wouldn't be bad at all if both goalies proved steady in the net. That combination would create a nice blend of youth and experience.
Item Two: Markus Naslund on Playing for Iron Mike Keenan and Brian Burke
Yesterday, former Canucks' star Markus Naslund was a guest on The Jason Gregor Show on TSN 1260 Edmonton. Among the topics Naslund discussed was what playing for Mike Keenan was like when Keenan coached the team in 1997-98.
Naslund noted that Keenan "was a different coach than I was used to growing up and even early in North America with Eddie Johnston, Pat Quinn and Tom Renney. He shook my world a bit with the way he acted and the mind games he played."
Naslund went on further to say that Keenan "would try to push buttons and obviously I wanted to show him he was wrong."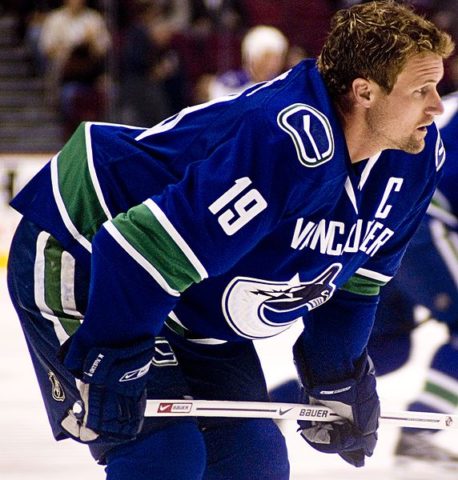 One person Naslund remembers fondly was Brian Burke, who becamse the Canucks' general manager in 1998. Naslund noted, "It was a really unstable environment early, and it didn't get stable until Brian Burke came in. We had so many changes in personnel and management my first few years. It tested my mind, made me focus on the right things, and not worry about the things I can't control. Your job is to prepare and be ready when you're called upon. I think I grew up quite a bit during those days."
Naslund's 'fondest years" with the Canucks were playing with the West Coast Express line. As long-time Canucks fans remember, the West Coast Express was together from 2002 to 2006. The line had Naslund on the left-wing, Brendan Morrison at the center, and Todd Bertuzzi as the right-winger. The line was named after Vancouver's commuter rail service.
Nasulnd remembered that each player wanted the other "to have success, and that was obvious when you watched us play. We would sometimes bicker at each other, but we really enjoyed being on a line together… We had chemistry, but we also had a great friendship."
Naslund returned to the SEL's Modo to finish his career, which was his hometown team. Of the total 869 points he scored during his NHL career, 756 came during his time with the Canucks.
Item Three: Alex Edler Lost Some Great Friends During the Offseason
In an article by Iain MacIntyre earlier today, Alex Edler noted that, although the NHL is a professional league, it doesn't mean that it isn't personal as well. Edler sadly noted that, within 24 hours during free agency, he lost three really great friends who signed with other teams. Those friends were goalie Markstrom and defensemen Troy Stecher and Chris Tanev.
Tanev was Edler had been together the longest time. Edler has been the longest-serving Canucks player for several years, coming to the team in 2006. Currently, the second longest-serving Canucks player is 25-year-old captain Bo Horvat, who came to the Canucks as a teenager in 2014.
Related: Philadelphia Flyers' Coaching History
Edler was surprised his three teammates left and noted: "Those three players, personally, they've all been very good friends of mine. I played with Tanny a long time on the same team (since 2011), playing a lot together. So, it was hard to see him leave."
Edler added that he and Stecher had "built a relationship off the ice as well as on the ice. And then, of course, Marky, I've been very close with since he came here, and he's close with my family — my kids and my wife."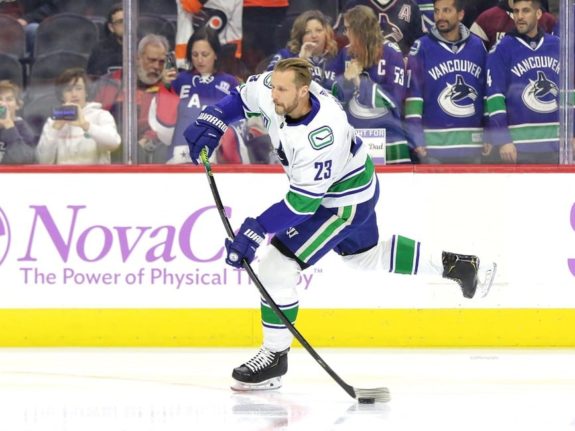 Although Edler noted he was sad to see those three leave the team, he believed the team had added some good players and he found that exciting. He understands the predicament general manager Benning faces, "It's harder times now and it's not easy to build a team and make all the pieces fit with the salary cap. I get that part that you probably couldn't fit all three of them. But I was a little bit surprised that all three of them are gone. But that's the business."
Benning was in a bit of a pickle but wasn't willing to match the contract offers the Calgary Flames made to his players. Markstrom signed for six years at $36 million, and Tanev signed for four years at $18 million. I believe Stecher grew tired of waiting to see if the Canucks would sign Oliver Ekman-Larsson from the Arizona Coyotes and proactively jumped to the Detroit Red Wings rather than wait for his hometown Vancouver team to decide his fate.
What's Next for the Canucks?
I read an article today making a case for the Canucks young star Elias Pettersson to play on the penalty kill. The author noted that he would be similar to Sebastian Aho of the Carolina Hurricanes who started to play more on the Hurricanes' penalty kill during his third season.
Related: 3 Greatest Canucks' Forwards of All Time
I'm wondering if that's something head coach Travis Greene would try this season. If Pettersson were anywhere close to as effective as Horvat on the PK, it would be a tremendous advantage to the Canucks' special teams. Currently, the Canucks have a great power play. To match that with a highly-effective penalty kill would certainly improve the team's success.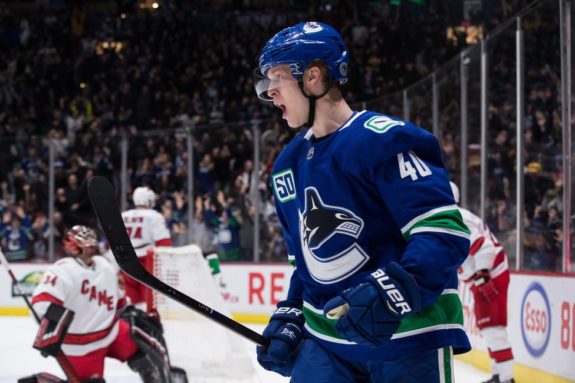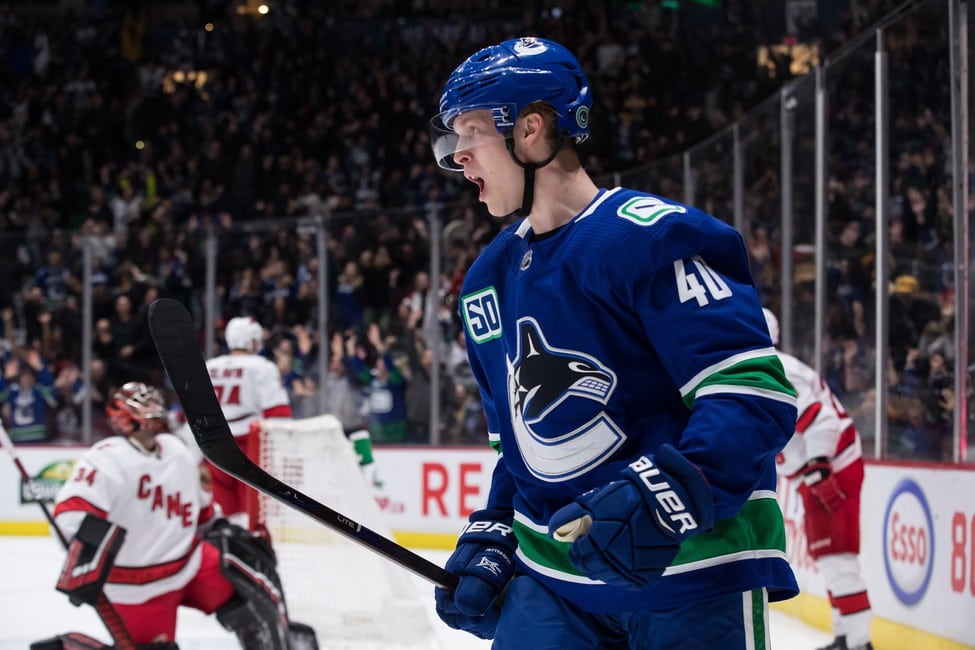 Of course, such considerations would only work out if the Canucks actually ever laced up their skates for a 2020-21 regular season. I'm beginning to get nervous about a lack of an announcement about when that might be.
---
---