In this edition of the Vancouver Canucks News & Rumors, the organization wants to move a big contract this offseason. Also, president Jim Rutherford and general manager Patrik Allvin have been interested in Filip Hronek for some time. Additionally, Ethan Bear and Noah Juulsen's agent provides an update on their contract negotiations.
Canucks to Offload Big Contract in the Offseason
Elliotte Friedman said the Canucks have not given up on moving at least one big contract this summer. The organization is already out of cap space for next season, while they are short of a full roster. Allvin said he doesn't anticipate having an issue getting the roster cap compliant for next season.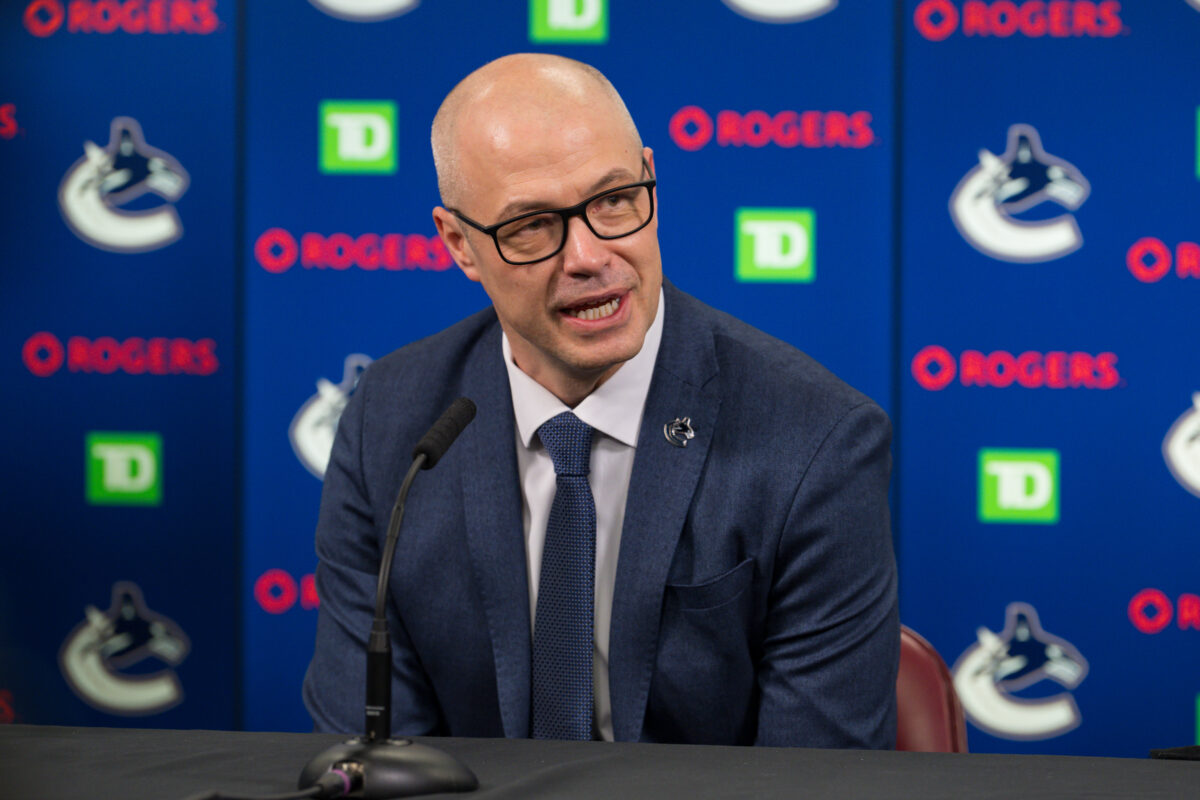 The Province's Patrick Johnston lists four ways the club can make room (from 'Canucks: Trade deadline is over, but Miller, Boeser trade chatter will go on,' The Province, March 3, 2023). He lists trading J.T. Miller, Brock Boeser, or Tyler Myers, as well as buying out Oliver Ekman-Larsson as options. All four players rank in the top six among the highest cap hits for the club heading into next season. A Miller trade is possible with the reported interest from the Pittsburgh Penguins despite Allvin denying receiving an offer for him. Trading Boeser seems the most likely of the four moves. The forward has two years remaining with a cap hit of $6.650 million.
---
---
Myers is due a $5 million bonus this summer, which brings his salary down to $1 million, while his $6 million cap hit remains. Johnston notes a few teams could be interested in a player with low real-life cost and a high cap hit but wonders if those teams will be on his 10-team no-trade list. Despite Allvin saying a buyout isn't the way the team would like to go, it may be the only way the club can clear up cap space. Buying out Ekman-Larsson's deal would cost the Canucks $19.3 million and keep his cap hit over the next eight years.
"Next season the hit would be neglible, then rise to over US$2 million for the 2024-25 season, rise again to nearly US$5 million for the 2025-26 and 2026-27 seasons, then back to just over US$2 million for the remaining four years," Johnston said.
Allvin & Rutherford's interest in Hronek
Friedman also discussed the Canucks interest in Hronek in his 32 Thoughts article. The organization offered the conditional 2023 first-round pick they received from the New York Islanders in the Bo Horvat trade and a 2024 second-round pick.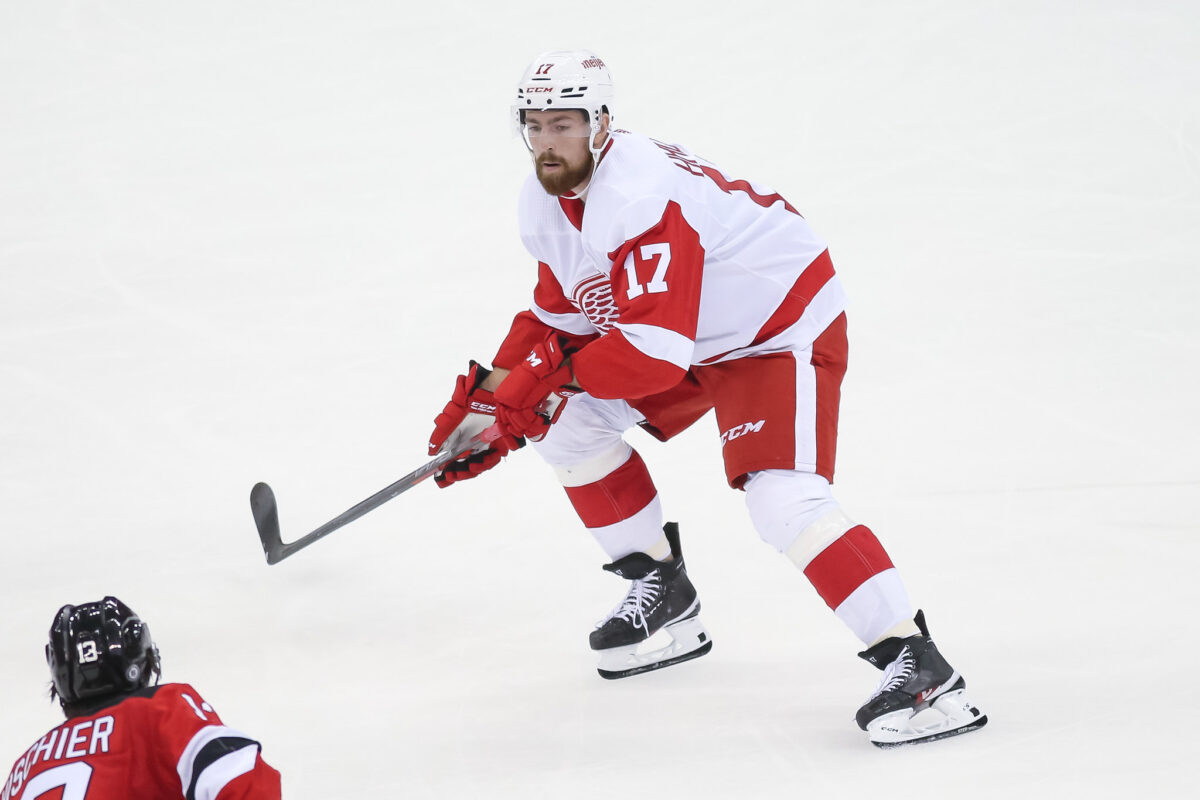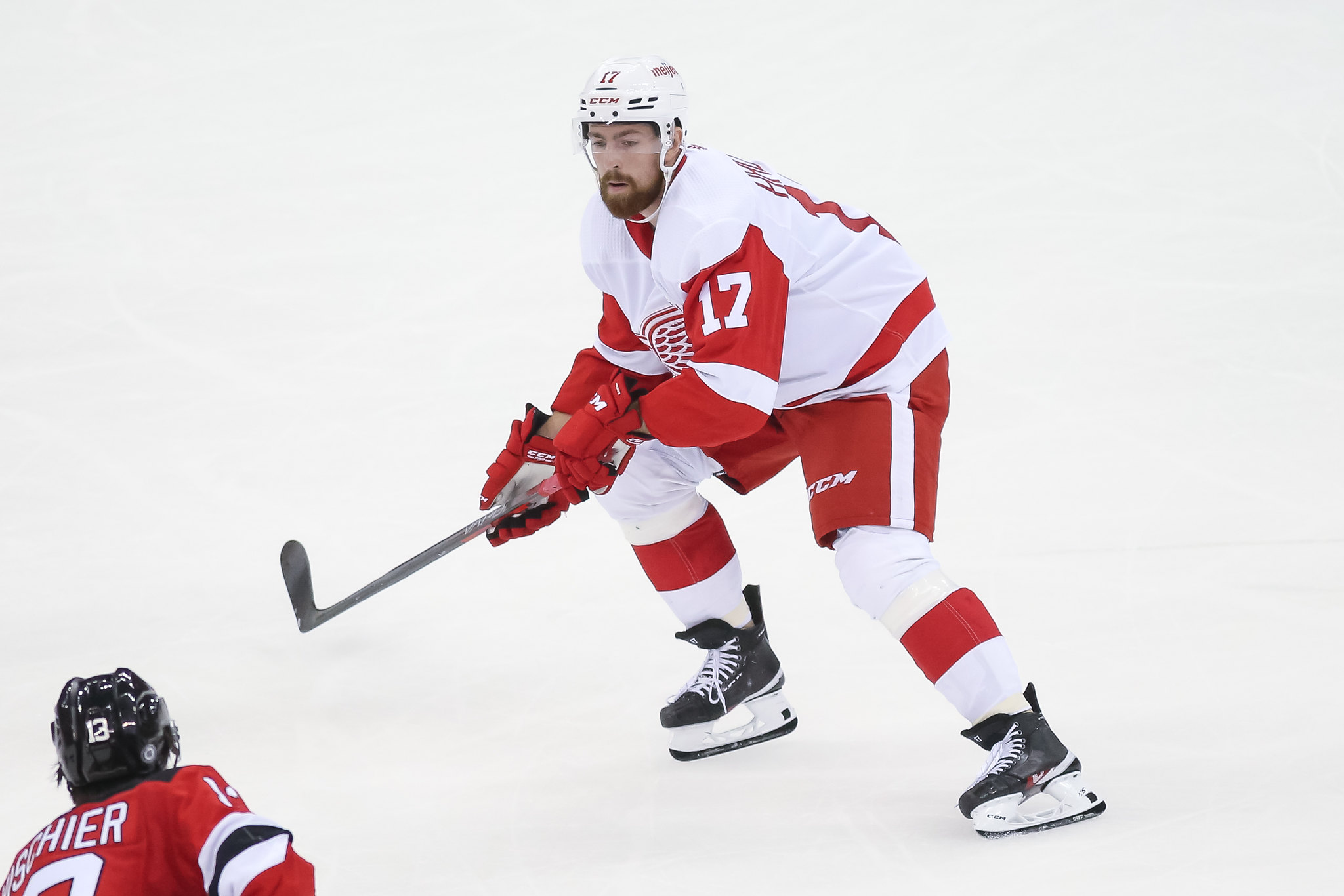 "Apparently, Filip Hronek's been on the Rutherford/Allvin radar a long time. I'm guessing Detroit GM Steve Yzerman remembered that. It's a big price to pay and hands contract leverage to the player, but the Canucks really like him." 
Related: Canucks' Hronek Addition Is The Right Trade At The Wrong Time
---
Latest News & Highlights
---
Canucks interest in Hronek is understandable. He is a right-shot defenceman and improves their blue line. Despite the club overpaying for him, he makes them a better team. He fits in as a top-four defenceman on the club, either playing on the top pairing alongside Quinn Hughes or driving the play on the second pair.
Bear and Juulsen's Agent Comments on Contract
Bear and Juulsen's agent, Jason Davidson, commented on restricted free agents and their contract negotiations. Davidson stated Bear and the Canucks have not talked since the All-Star break. He said at times when there isn't an agreement, talks shut down. He added Bear's next deal will be a one or three-year deal, but the defenceman is ok with a one-year contract. The Canucks acquired him earlier in the season when they traded a 2023 fifth-round pick to the Carolina Hurricanes for him and Lane Pederson. He has scored three goals and posted 14 points in 46 games with the team this season while averaging 18:16 in time on ice.
As for Juulsen, Davidson said the Canucks like the blueliner. He adds he is a blue-collar player and is good for the organization's culture. He finished by saying the two sides might get something done sooner than later. Both Bear and Juulsen are right-shot defencemen in their mid-20s, which is exactly what the front office wants.
Canucks Extend Brisebois
On Tuesday, the Canucks extended defenceman Guillaume Brisebois to a two-year deal. He has appeared in 10 games with the Canucks this season, posting one assist. 
"We are excited to bring back Guillaume for a couple more seasons," Allvin said. "Thanks to the coaching and development he has received from Jeremy Colliton and his staff in Abbotsford, Guillaume has taken a step forward this year. We will continue to work with him and expect that he will make a strong push for a regular NHL roster spot next year."
The Canucks drafted the defenceman in the third round of the 2015 NHL Draft at 66th overall. They acquired the pick and a 2016 seventh-round pick from the Carolina Hurricanes in a trade for goaltender Eddie Lack.