We don't yet know whether the divisions for the upcoming NHL season will remain the same, but I decided to rank the Pacific Division teams according to where I think they will finish the 2020-21 season (assuming 70+ games).
Vegas Golden Knights – 94 points
The Golden Knights finished the 2019-20 regular season on top of the Pacific with 86 points, 227 goals for and a plus-16 goal differential. They took a hit on defense when they traded Nate Schmidt to the Vancouver Canucks. But they hit the free agency market and picked up the highly-coveted Alex Pietrangelo who put up 52 points in 70 games last season with the St. Louis Blues and is an excellent addition to an already strong Vegas blue line.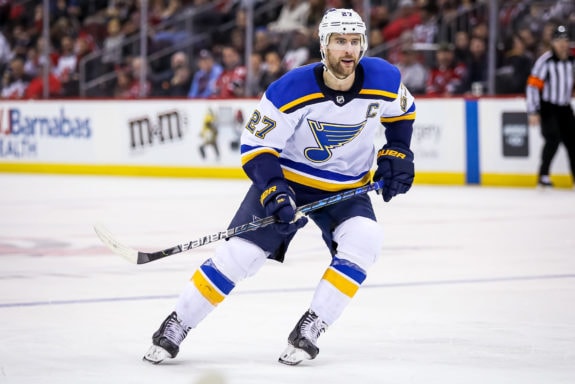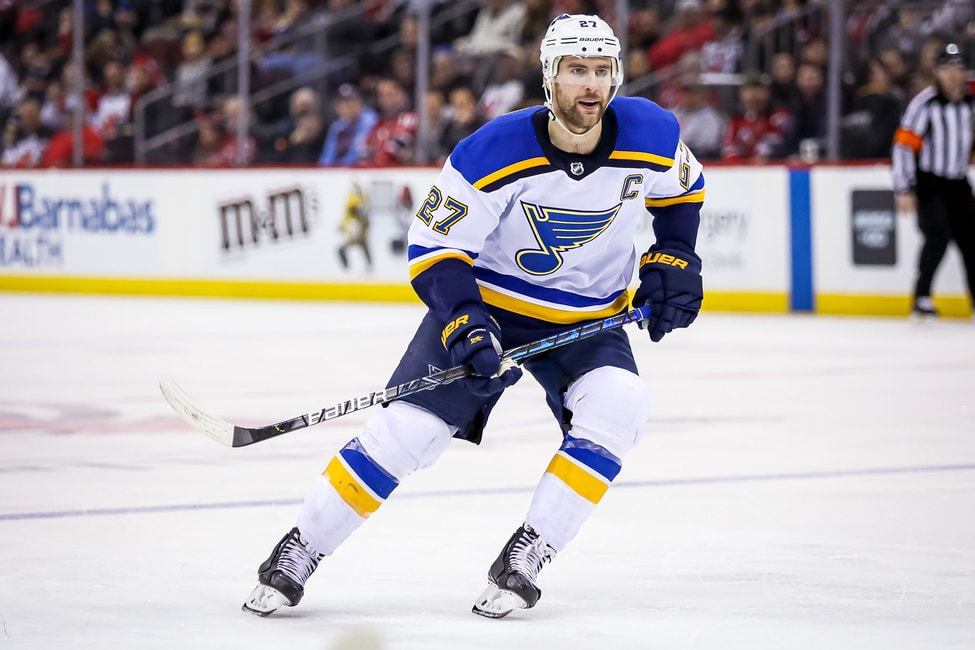 On top of Pietrangelo, the Golden Knights re-signed goaltender Robin Lehner who put up a .917 save percentage (SV%) and 1.99 goals-against average (GAA) through 16 playoff games in 2020. He will likely be between the pipes to start the 2020-21 season but if things go south, the team also has three-time Stanley Cup champion Marc-André Fleury who ranked 11th in the NHL last season in shots against, facing 1399 shots and posting a .905 SV%.
Expect the Golden Knights to allow fewer goals than last season and have a much stronger stint in 2020-21, finishing on top of the division for the second season in a row.
Vancouver Canucks – 89 points
Finishing on top of the division in goals scored with 228, the Canucks will look build on an outstanding offensive season in 2019-20. They also finished 4th in the division while playing the least amount of games and landing one point behind the third-place Calgary Flames.
The Canucks have improved their blue line with the additions of Schmidt and prospect Olli Juolevi which should lead to fewer goals against and a better differential.
Although we don't know what their roster will look like, I am counting on prospect Nils Höglander of the SHL to crack the lineup and jump into the top-nine to increase the Canucks' offensive opportunities. They also added Jayce Hawyrluk who will make an excellent scoring option on one of the bottom two lines.
Vancouver took a hit when they lost an excellent goalie in Jacob Markstrom, but they gained a very strong replacement in Braden Holtby, despite his down season statistically in 2019-20. If Holtby is on top of his game, with a strong blue line in front of him and an offensive heavy forward lineup, the Canucks are due for a very strong season and will finish 2nd in the division.
Calgary Flames – 86 Points
The Flames finished last season with a negative goal differential but still managed to place third in the division. They wanted to improve their defense through free agency, which they did when they signed defenceman Chris Tanev. Tanev finished fourth in the league in blocked shots last season with 159 and earned 41 penalty minutes to finish the season with a 0.59 penalty minutes per game average.
On top of acquiring a solid veteran defenseman, they also signed Markstrom who finished last season with a .918 SV % through 43 contests. (from "A great fit for me': Flames outbid Oilers for star goalie Jacob Markstrom,' Calgary Sun, 10/10/2020) Although Markstrom is likely expected to take the starting job, they also have an excellent option in David Rittich who posted a .907 SV% through 48 contests on a weaker team defensively.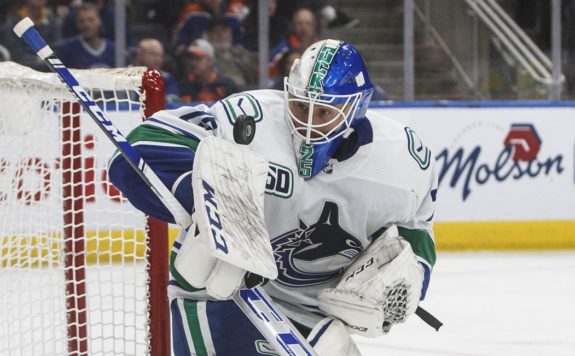 The Flames improved in the areas where they needed to strengthen and will have a similar, if not more successful, season (points-wise) in 2020-21, finishing 3rd in the division once again.
San Jose Sharks – 84 Points
The injury bug hit the San Jose Sharks hard in 2019-20 and their goaltending didn't live up to its usual standards, which led to a 29th place finish in the league. On top of it all, they sacrificed their 3rd-overall pick in the 2020 NHL Entry Draft (Tim Stützle) to the Ottawa Senators in the Erik Karlsson trade.
With all that behind them, the Sharks will try to keep a healthy roster and get back to their dominant winning ways in 2020-21. They acquired goaltender Devan Dubnyk who has a career .915 SV% and forward Ryan Donato who posted 14 goals and 9 assists through 63 games last season. With these additions, the Sharks have a roster that can make an impact and get into a playoff spot.
Edmonton Oilers – 78 Points
After lengthy negotiations, the Edmonton Oilers finally inked 22-year-old Jesse Puljujärvi to a two-year deal in October. He put up 53 points in 56 games with Kärpät of Liiga last season and will look to make an impact on an offense-heavy Oilers roster.
The Oilers are very strong offensively and strengthened that with the addition of Tyson Barrie who is an excellent option on the power play. Defensively though the Oilers didn't improve much and were 8th-worst in the league for shots against last season giving up an average of 32 shots a game.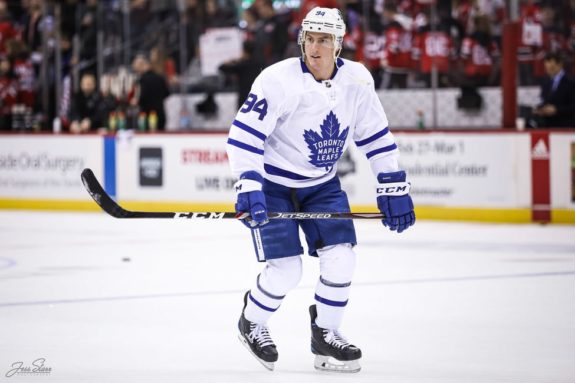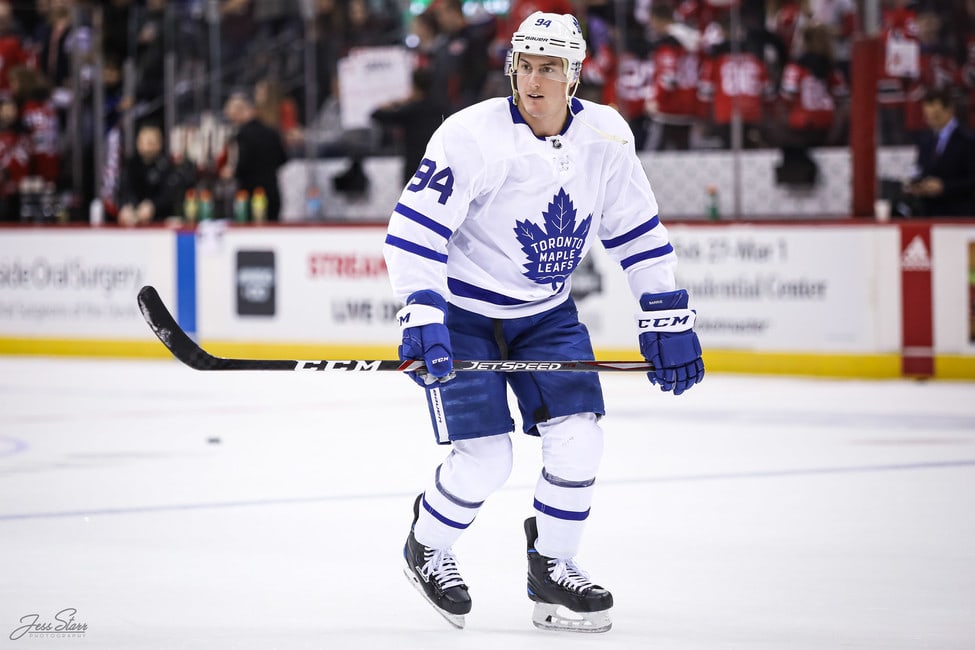 However, goaltender Mikko Koskinen proved capable of being a starter last season and will have the opportunity to show his upside again in what will be an extremely difficult and offense-heavy division. These minimum improvements won't be enough and I see Oilers finishing just shy of a playoff spot, ranked 5th in the division.
Arizona Coyotes – 74 Points
The Arizona Coyotes started the 2019-20 season on fire and were looking to shock the league, but after the dust settled so did their production. With reports that captain Oliver Ekman-Larsson would be traded, the Coyotes had a great opportunity to get some offensive options in return and maybe add another strong defensive blueliner.
However, they have yet to make a move and are looking to have a very similar roster in 2020-21 minus Taylor Hall. I can't see the Coyotes having a strong season but they will finish in the middle of the pack.
Anaheim Ducks – 65 Points
The Anaheim Ducks made one major move and signed defenseman Kevin Shattenkirk who is fresh off a Stanley Cup victory with the Tampa Bay Lightning. However, in doing so, the Ducks put themselves in a tough cap position and they no longer have wiggle room to improve other areas of their roster.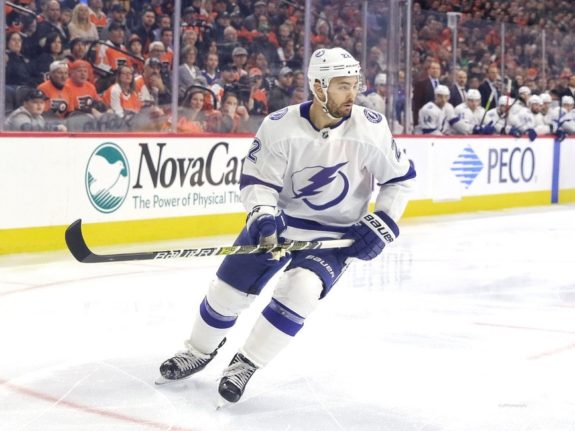 John Gibson is a solid option for them in nets but a goalie can only take a team so far, and that won't be very far for a similar Ducks team that is older by the looks of things. They will have a tough season and should look forward to the 2021 NHL Draft.
Los Angeles Kings – 62 points
The LA Kings won't really improve on last season, but they are going to be fun to watch with some young players ready to jump into the lineup and develop. Gabe Vilardi played 10 games with the Kings last season, with 7 points, then finished with 25 points in 32 games in the AHL. Blake Lizotte is another name to watch. He put up 23 points through 65 games in his rookie season with the Kings in 2019-20.
Expect the Kings' 5th-overall pick from 2019, Alex Turcotte, to crack the roster and have an excellent season after posting 26 points in 29 games with the University of Wisconsin last season. It will be exciting to watch these young guys develop this season but will be hard as a Kings fan to see the team do so poorly and finish at the bottom of the barrel.
If the NHL goes ahead with the 2020-21 season and plays 70+ games with the divisions as is, then keep an eye on the Pacific Division as it is going to be one giant battle and a very close race. The uncertainty may be killing us, but one thing is certain: when hockey returns to normal, there will be excellent games to watch in the Pacific.
---
---