Last year the Vancouver Canucks only made a couple of moves before the trade deadline, acquiring Travis Dermott from the Toronto Maple Leafs and dealing fan favorite Tyler Motte to the New York Rangers. This year has been a different story as they have already traded captain Bo Horvat and rugged defenceman Luke Schenn to the New York Islanders and Maple Leafs respectively and added Anthony Beauvillier, Aatu Raty, Filip Hronek, and Vitali Kravtsov to the mix.
Related: Canucks' Hronek Addition Is The Right Trade At The Wrong Time
---
Latest News & Highlights
---
In this edition of the Canucks' 3 Up, 3 Down column, we will take a look at Hronek, the high price Patrik Allvin paid to get him, what other moves he could have up his sleeve, Andrei Kuzmenko's amazing rookie season, and much more. Let's dive in!
Plus One: Canucks Finally Get Their Young Right-Shot Defenceman
The Canucks have been looking to add a young right-shot defenceman for what seems like years now, and they finally got one in Hronek from the Detroit Red Wings. The 25-year-old from Hradec, Czechia is just approaching his prime years and is currently on a very nice-looking $4.4 million contract with restricted free agency status looming in 2024-25. He is also a solid two-way defenceman with the ability to put up 40-plus points a season and potentially play with the star that is Quinn Hughes.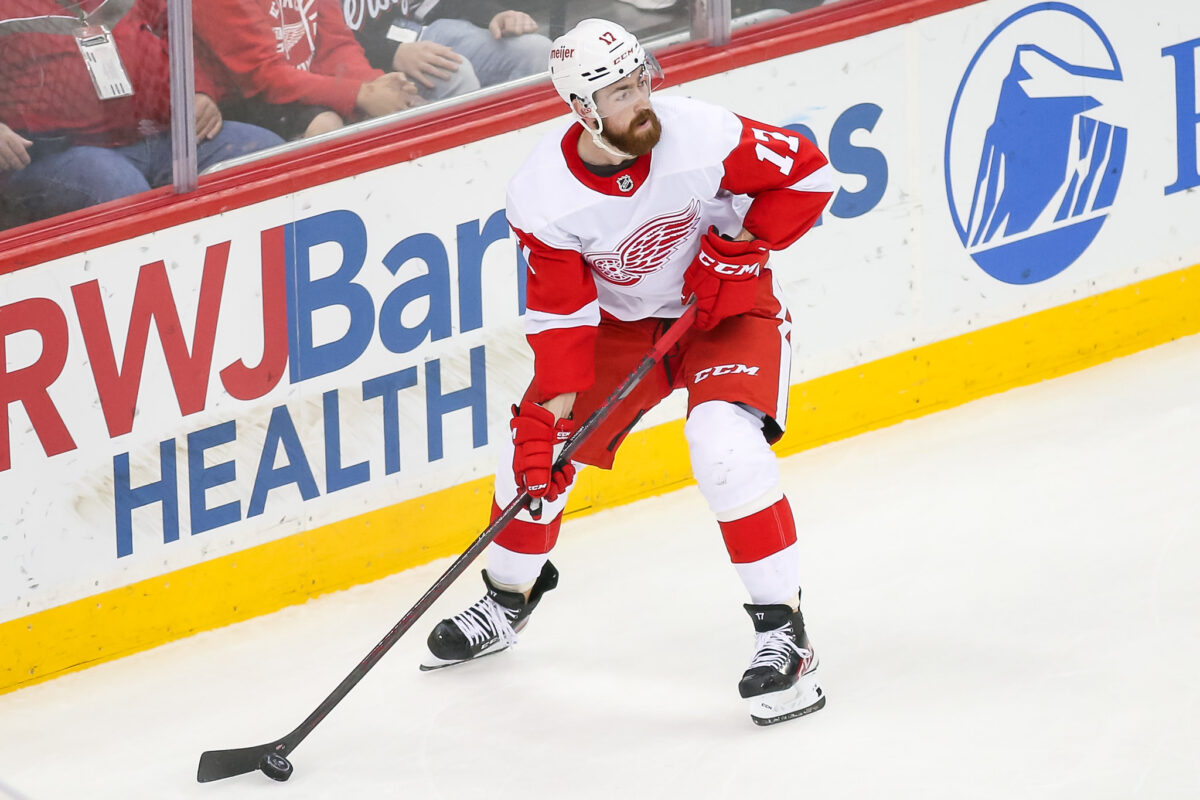 Hronek is having a breakout 2022-23 campaign with nine goals and 38 points in 60 games along with a plus-8 in the plus/minus column. While he does have horrid seasons of minus-38 and minus-29 on his resume, those were on mediocre Red Wings teams, and as we all know, the plus/minus stat is a bit of a flawed one. The fact that he's turned things around this season with his first year on the plus side of the ledger might be an indication that his defensive game is turning a corner.
In a vacuum, adding Hronek was a good move. His age fits with the young core of Hughes, Kuzmenko, Beauvillier, and Elias Pettersson and he represents a massive upgrade on what the Canucks have on the right side in Tyler Myers, Kyle Burroughs, and Ethan Bear. But as I will get into in our first minus, the cost was less than ideal, especially going into what could be the deepest NHL Draft in recent memory.
Minus One: Hronek Cost Too Much, Especially Now
When the Canucks traded Horvat to the Islanders many thought the Canucks were finally embracing a rebuild. But like Jim Rutherford said before that, he wanted to "retool" rather than tear it down to the studs. The trade for Hronek which included two draft picks in the vaunted 2023 Draft just reinforced that statement. Now, this all may be moot in a couple of years if he becomes that missing right-hand shot in the top four, but considering the fact that the Canucks could have drafted a gem like David Reinbacher or Axel Sandin-Pellikka, I'm not sure Hronek will ever be worth that price.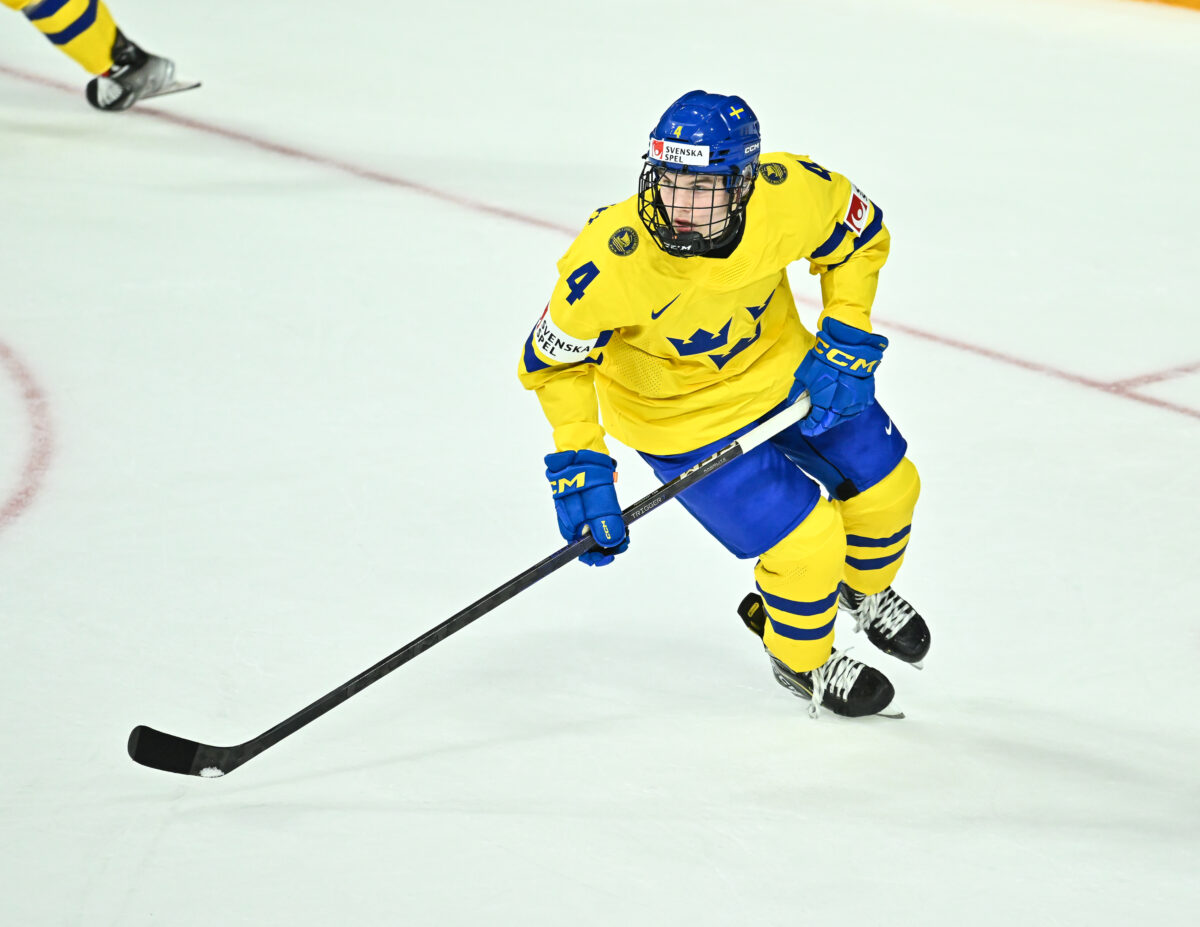 In my mind, the Canucks gave up two first-round picks (even though one of them was a second). Unless the Islanders bottom out and the pick lands in the top-12, they will have lost the right to add two blue-chippers to their still-shallow prospect pool. In this deep of a draft, the second round is just as important as the first, and the Canucks now have zero picks there. All in all, a great defenceman to add to the team, but at the wrong price.
Plus Two: Canucks Could Recoup Capital With Boeser/Miller Trade(s)
With all that said, the Canucks could recoup that first-round pick in a potential Brock Boeser or J.T. Miller trade. While a move involving Miller still seems like a moonshot, there have been rumblings in the rumor mill about it. Even though his production is a bit down this season, he's still a premium forward in the NHL and definitely worth at least a first-rounder, especially for teams that are getting a bit desperate leading up to the deadline. Could Allvin take advantage and convince a rival GM to part with that particular asset? Only time will tell.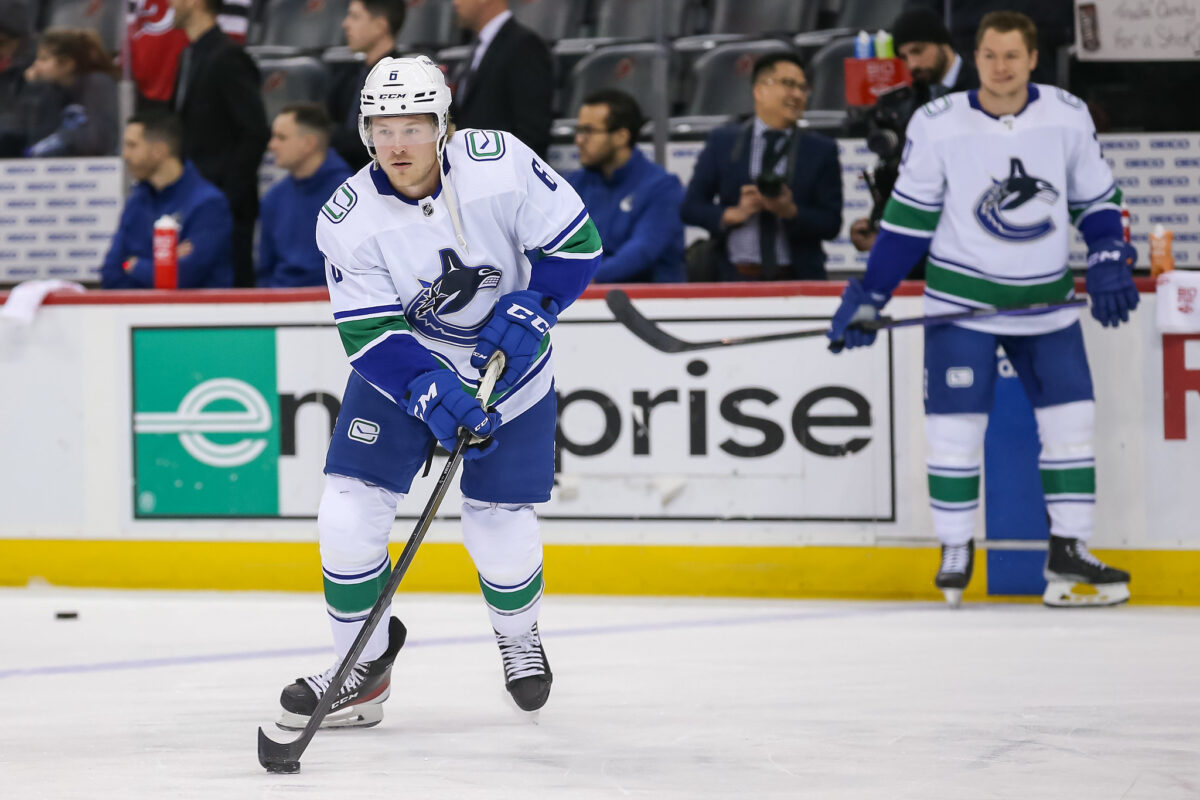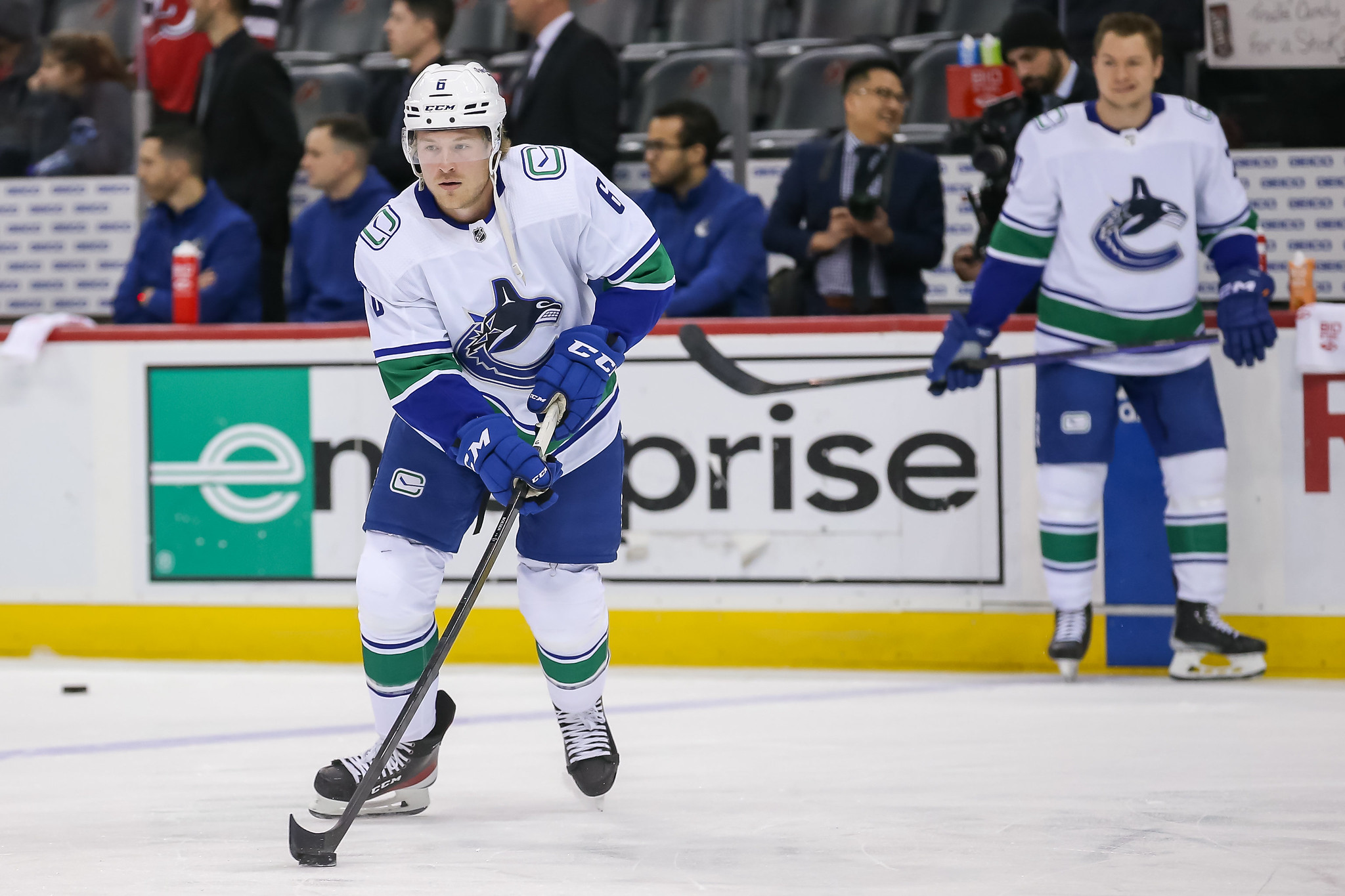 Boeser, on the other hand, seems a lot more likely. Canucks insider Rick Dhaliwal threw a wet towel on the rumors saying "a trade is not close" on March 1, but that could definitely change as the clock ticks closer to 3 pm on March 3. Apparently, talks with the Pittsburgh Penguins have ramped up in recent days, and there has also been discussion about the aforementioned Miller being involved as well. Nothing may come of it, but it will be interesting to watch nonetheless.
Minus Two: Canucks Stay True To Form & Keep on Winning
Where have we heard this before? The Canucks are winning when they should be losing to get a higher draft pick. Canucks Nation must be experiencing a severe sense of deja vu because it's happening again this year. Yes, they have predictably lost to the Boston Bruins and New Jersey Devils, but have defeated teams they are chasing in the Connor Bedard sweepstakes like the Chicago Blackhawks and Columbus Blue Jackets. They've even staged comebacks to win or gain points in three of their last five games. Don't get me wrong, I love seeing the Canucks win, but just not at this point of the season when they could be in the running to get an uber-prospect like Bedard, Adam Fantilli, Leo Carlsson, or Matvei Michkov.
Plus Three: Kuzmenko & Beauvillier Proving To Be Amazing Additions
The Canucks decided that Kuzmenko was more important to keep than Horvat when they signed him to a two-year extension just days before trading their captain to the Islanders. Well, as of right now, it appears that was the right decision as Kuzmenko has blossomed into an absolute star and fan favorite in Vancouver. Sporting an amazing personality and love of the game (and scoring goals), he is tied with Pettersson for the team scoring lead with 28 goals and third in points with 54. He is on pace for 38 goals in his rookie season – which would eclipse Pavel Bure's 34 he scored in 1991-92. Too bad he wasn't eligible for the Calder Trophy, because he would probably run away with it.
Another addition that has proven to be worth the price of admission is Beauvillier. He will forever be known as the player that was traded for Horvat, so the pressure will always be high. Luckily, he's taken it in stride and seemingly become a part of the Canucks' new core of young players. With six goals and 11 points in 11 games since joining the team, he has been a pleasant surprise skating alongside Kuzmenko and Pettersson on the top line. His speed has been evident every shift and he's potting goals left and right, feeding off the skill of his linemates. The former first-rounder in 2015 appears to be exactly what fans were hoping for when rumors of a Horvat trade first surfaced. Hopefully, it will continue and he can end up going down as part of one of the best trades in franchise history.
Minus Three: Pettersson Will Hit 100 Points in a Forgettable Season For the Canucks
Amidst the turmoil of the Canucks losing, management lacking a clear direction and the debacle around the firing of Bruce Boudreau, Pettersson will likely hit 100 points for the first time in his career. That achievement should be a plus, not a minus, but unfortunately, unlike the eras Daniel and Henrik Sedin and Markus Naslund hit their milestone century marks, he will do it on a team that won't make the playoffs. That's a minus in my mind.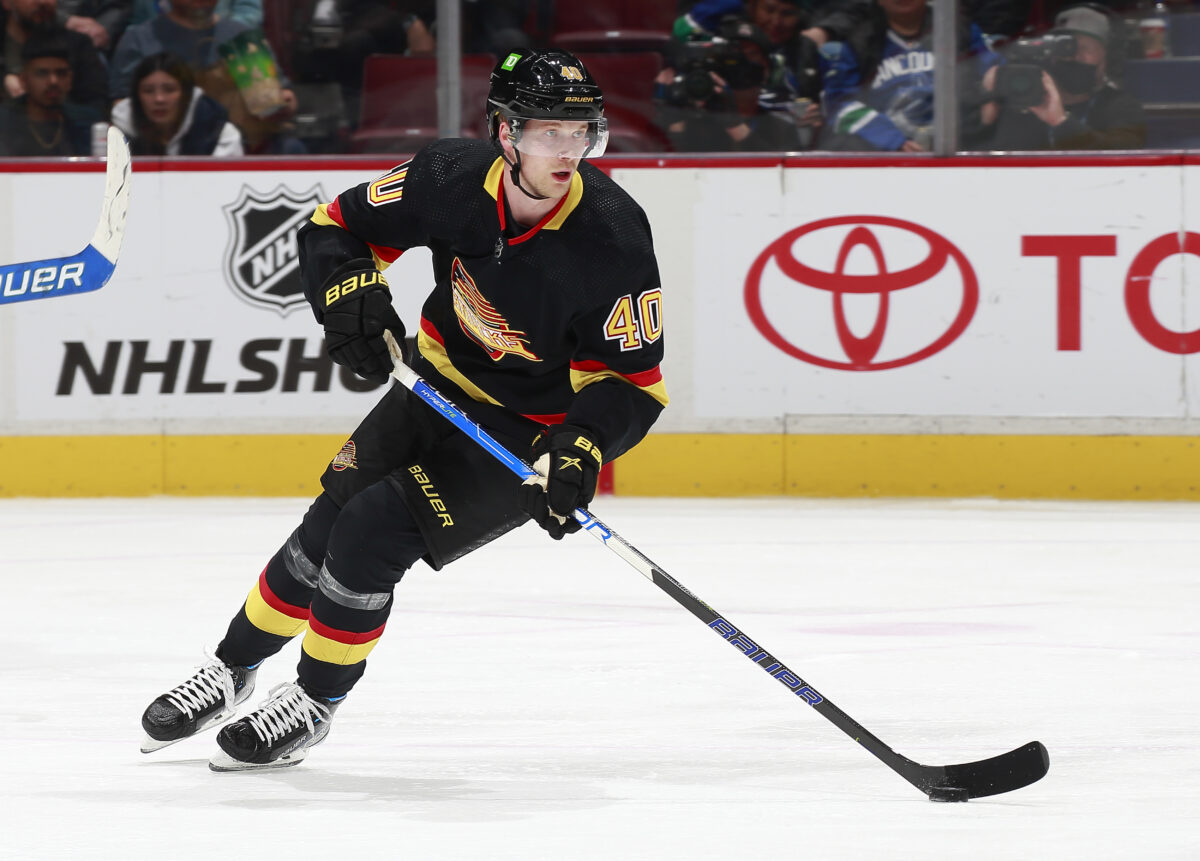 Pettersson's been a superstar all season long with a career-high 23 goals at even strength and 78 points overall. He also has three shorthanded goals (two are empty netters, but whatever) and has blocked a career-best 71 shots, which points to his willingness to do anything to help his team win. If he isn't in the running for the Selke or even the Hart Trophy, there's something wrong. Connor McDavid will probably win the latter by a landslide, but that doesn't mean Pettersson doesn't deserve to be in the conversation for the season he's had so far.
Related: Grading the Canucks' Trade for Filip Hronek
That will do it for another Canucks' 3 Up, 3 Down. Stay tuned for the next one as we count down the days (again) to the 2023 NHL Draft Lottery and subsequent NHL Draft. Will the Canucks have a chance at selecting Bedard or Fantilli? Only a few months to go before we find out.