After a lack of success in the playoffs and a couple of lacklustre seasons as an individual outside of the offensive zone, there is a report that Washington Capitals forward Evgeny Kuznetsov has requested a trade from the team, and may have requested one dating back to two years ago. While he has been a leader on and off the ice, it seems as though his famous "eagle" celebration will be finding a new home as early as next season.
Kuznetsov's Time In Washington
Kuznetsov has been a career Capital since joining the team at the conclusion of the 2013-14 season after an impressive stint with Traktor Chelyabinsk of the Kontinental Hockey League (KHL). He has stayed solid offensively every season including this one, where he has scored 12 goals and added 41 assists for 53 points in 73 games. He has played a total of 672 games with the Caps where he has scored 165 goals and added 384 assists for 549 points.
Related: NHL Rumors: Capitals, Flames, Sabres
---
Latest News & Highlights
---
He was a massive part of the Capitals during their 2018 Stanley Cup run where he helped the franchise win its first championship. He led the league in playoff scoring that year, scoring 12 goals and adding 20 assists for 32 points in 24 games. It seems as though the lack of team success is getting to Kuznetsov as he has requested a trade
As it became known to Match TV, Washington forward Evgeny Kuznetsov wants to leave the club of his own free will. On Friday, the North American media reported that Washington could trade Kuznetsov in the offseason.

– MatchTv (As Translated By Google Translate) – 2023
He has always struggled in his own end and recently his confidence with the puck seems to have diminished. The rumors coming out now all but confirm the idea that both management and Kuznetsov are ready to move on and find a new home. Hopefully, the transition is smooth and this doesn't lead to a full team blowup.
Potential Fits & Returns
There are going to be a few contending teams looking to bring in a superstar like Kuznetsov. His $7.8 million cap hit makes it a bit tougher to facilitate a trade, but it's a fair-value contract that the team shouldn't have much of an issue moving in the offseason.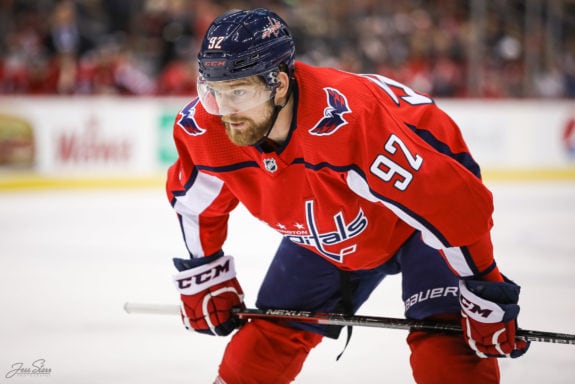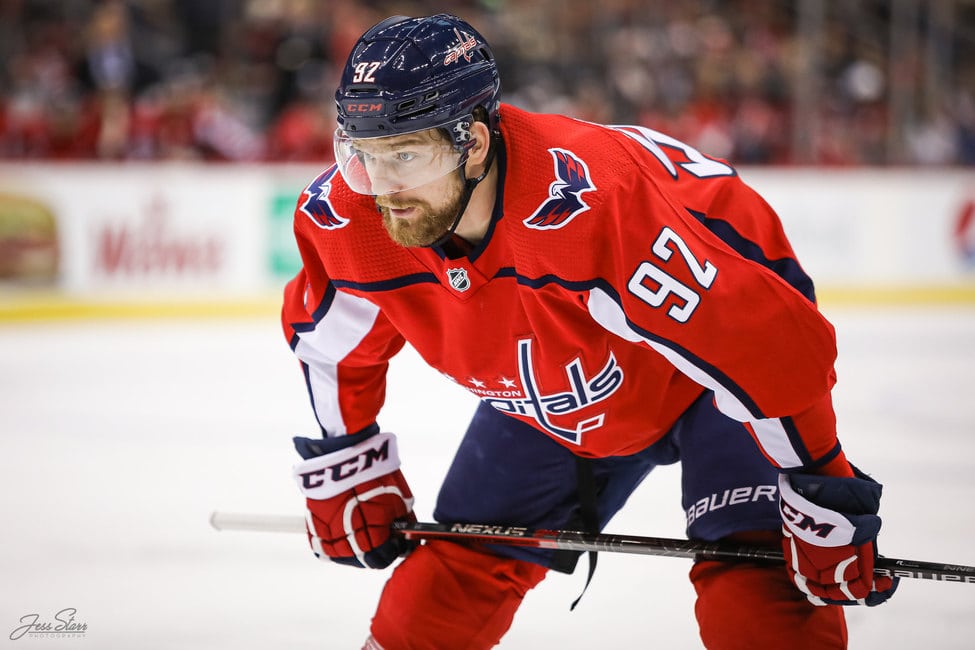 There are multiple teams that make sense when it comes to bringing in the Russian forward. The Edmonton Oilers are the first team that comes to mind as a contending team that always likes to add scoring, but it would be extremely tough to make the money work. They have little to no money available to take a big swing, and they probably won't move out any of their big-name guys to do so.
Another team that could make something happen is the Buffalo Sabres who have money to spend as they're extremely close to being a contender, but any deal between the two sides will need approval from Kuznetsov who has a no-trade clause. The Sabres have plenty of cap space and plenty of prospects they can move, so a deal would be easy to work out.
I think the New York Rangers are also a likely option for Kuznetsov. There is no guarantee they will keep Patrick Kane so if they look to find a replacement, he could be the perfect fit. Pairing him up alongside fellow Russian Artemi Panarin could also be beneficial as far as chemistry goes.
As a player that should be able to maintain a strong offensive pace for a few more seasons and is known to be a playoff performer, Kuznetsov will bring in a massive haul. I can see the Capitals bringing in two NHL-ready players, and either a top prospect or two draft picks in the first two rounds. Most teams will have to make the money work which will be the biggest obstacle, but I think we could see a trade around this year's draft.