To say that the 2022-23 NHL campaign has been a trying one for the Colorado Avalanche would be quite the understatement.
The defending Stanley Cup champions have had to grapple with several key players being sidelined with lengthy injuries at various points this season, with captain Gabriel Landeskog missing the entire year to date. Although a return looks increasingly likely, recent injuries to the likes of Evan Rodrigues and Artturi Lehkonen, among many others, have powered the world's worst merry-go-round.
Despite those aforementioned absences and roster turnover, the Avalanche have kept their heads afloat. With less than a month until the start of the 2023 NHL Playoffs, they have an opportunity to win both the Central Division and Western Conference, although the division crown looks more attainable at this point.
Related: Top 5 Avalanche Storylines to Follow in Race to 2023 Playoffs
---
Latest News & Highlights
---
So, let's dive into how and to what degree the Avalanche are peaking at just the right time, and why they look poised to seriously challenge for a second successive Stanley Cup.
Avalanche Streaking Into Spring
Simply put, the Avalanche are hitting their stride as the NHL season winds down and the playoffs approach, picking up points and hoarding wins like a particularly selfish toddler.
Since the calendar turned to 2023, the Avalanche have been one of the most dominant teams in the NHL. Consider their records from the beginning of January, February, and March:
| Avalanche Since… | Record | Points % | NHL Rank |
| --- | --- | --- | --- |
| January 1 | 24-10-3 | .689 | 6th |
| February 1 | 16-5-3 | .729 | 4th |
| March 1 | 9-4-1 | .679 | 8th |
The Colorado Avalanche's record in 2023 with NHL Rank by PTS%
The Avalanche have ridden a hot start to 2023 to a record of 43-23-6, poised to make a deep playoff run once again this spring as they look to defend last season's Stanley Cup championship.
Maintaining momentum shouldn't be an issue as Tankathon estimates the Avalanche's remaining schedule to be the third-easiest in the league, with five of their final 10 games coming against teams outside of playoff position.
They also don't play anyone inside of the NHL's top six in the overall standings but are staring down match-ups against the Los Angeles Kings, Minnesota Wild, and Dallas Stars. The results of those three games could very well dictate who wins the Central, the West, or both.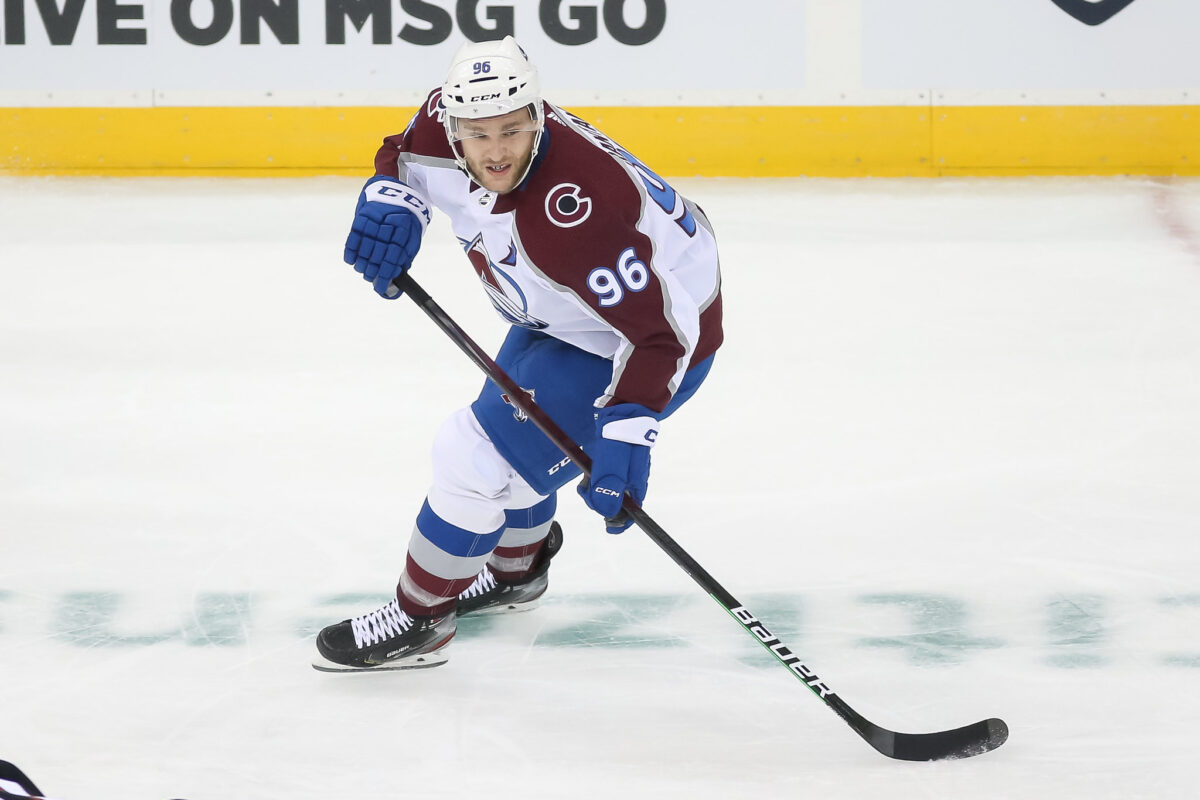 The Avalanche (92 points in 72 games) sit one point behind the Wild (93 in 73) with a game in hand, but lead the division by points percentage (PTS%) and own the regulation plus overtime wins tiebreaker (37 to 35).
The Vegas Golden Knights are six points clear of the Avalanche for the West lead with one more game played, but the Avalanche won't have the chance to directly take points off of their conference rival.
Fortunately, all the major components of the Avalanche's lineup are performing optimally heading into April, especially the man manning the crease.
Georgiev Rounding Into Vezina-Caliber Form in Avalanche Net
When the Avalanche's front office made a bet on Alexandar Georgiev as the goaltender of the future, I doubt they imagined the gamble paying off to this extent.
The Avalanche have undoubtedly benefited from Georgiev's emergence as a top-tier netminder in the league. He has posted a 34-15-5 record with a 2.54 goals-against average (GAA) and a .919 save percentage (SV%), putting him in the conversation for the Vezina Trophy. The 26-year-old has started 54 games (fifth in the NHL) and his SV% ranks fifth among goaltenders with at least 10 games played this season.
Not just benefiting from playing behind a stacked Avalanche outfit, Georgiev has saved over 16 goals above expected (GSAx) – the ninth-highest cumulative total this year – including stopping 15 goals more than expected since Jan. 1 (fifth-highest total since that date).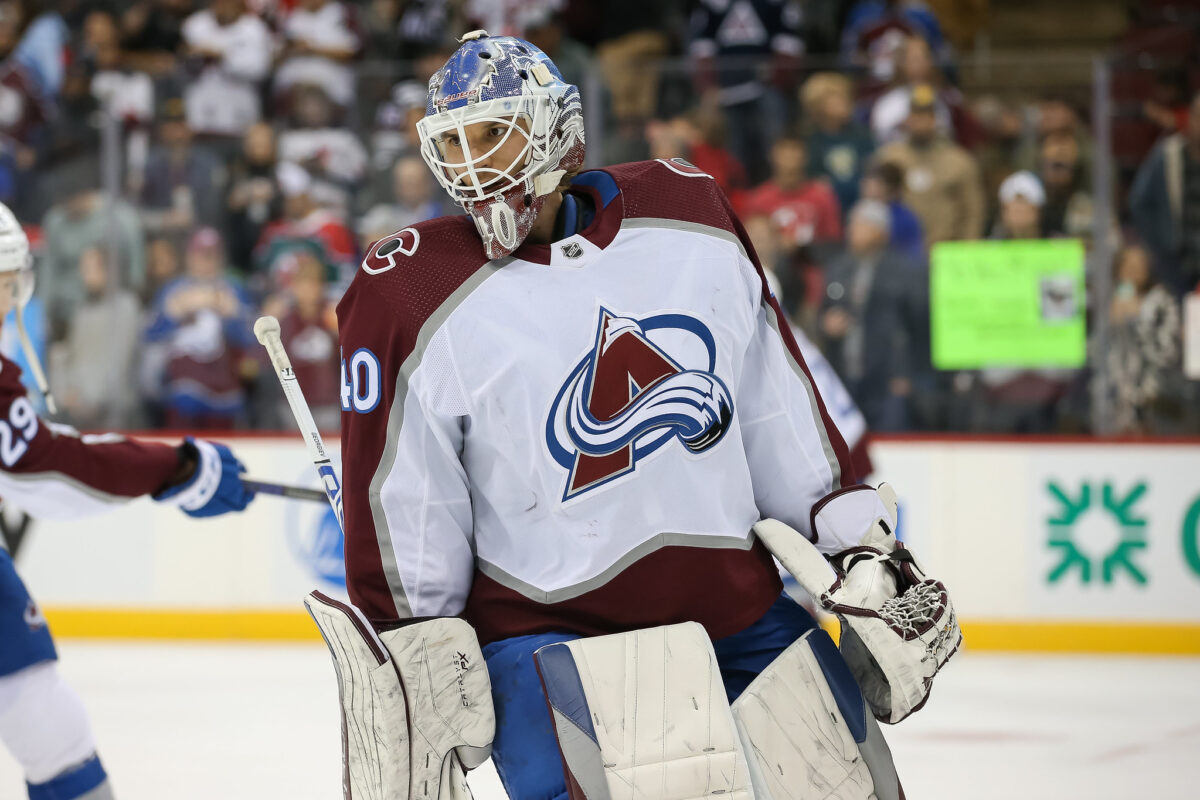 Georgiev's .923 SV% since the start of 2023 ranks sixth among qualified goalies in that time (minimum five games played), demonstrating how big of a factor he's been in Colorado's recent run.
According to Hockey Reference, Georgiev has accumulated 36 quality starts (fourth in the league) which are starts in which a goalie posts a SV% higher than either that season's league-wide average, or one greater than .885.
Georgiev has submitted 24 games with 30 or more saves (fourth among goalies), 13 with 35 or more (tied-third), and five with 40 or more (tied-fourth). Whether it's consistency or game-stealing ability that you seek, he has flashed the potential for both this season.
Avalanche's Superstars Scoring at Elite Rate
Another key factor in the Avalanche's success this season has been the play of their superstars, when healthy of course. Of their core-four of Landeskog, Nathan MacKinnon, Mikko Rantanen and Cale Makar, the latter trio have stepped up admirably in their captain's absence.
| Statistic | MacKinnon | Makar | Rantanen |
| --- | --- | --- | --- |
| Games Played | 37 | 22 | 36 |
| Goals | 23 | 8 | 24 |
| Assists | 36 | 22 | 18 |
| Points | 59 | 30 | 42 |
| Points-Per-Game | 1.59 | 1.36 | 1.14 |
Avalanche stars' offensive output since January 1
Connor McDavid's historic scoring pace has been well-documented, so it's extraordinary that MacKinnon has crept close when healthy. His 59 points since Jan. 1 are second only to the Oilers' superstar as is his points-per-game (P/G) clip.
One of the most significant oddities of MacKinnon's career is that he's never hit 100 points in a single season. He's come close (99 in 82 games in 2018-19) but the century mark has eluded him in an almost cosmic manner.
MacKinnon has scored at a 100-point pace on multiple occasions but because of injuries and two pandemic-shortened campaigns, hasn't played more than 69 games since that 2018-19 season. He's posted 93 in 61 this season and with 10 games to go and health permitting, should have no problem finally eclipsing that arbitrary mark (imagine me furiously knocking on wood).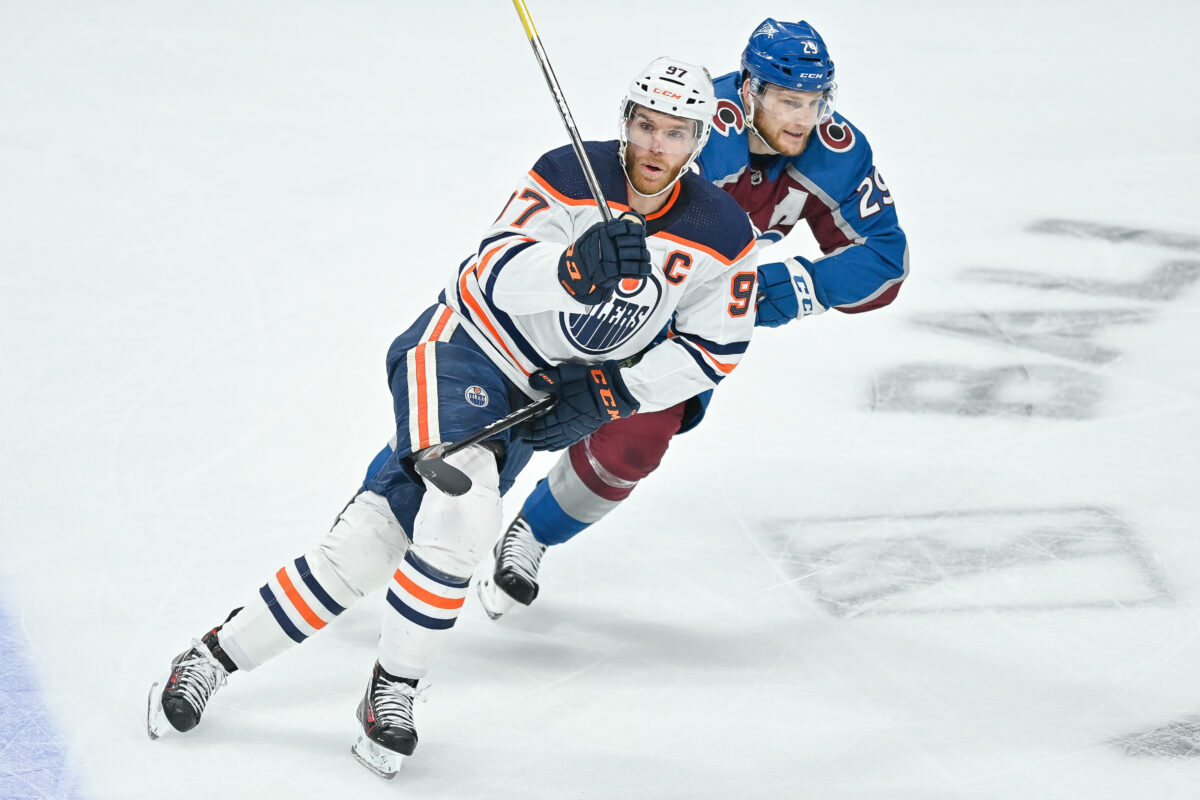 Only McDavid (28) and David Pastrnak (26) have scored more often than Rantanen since the start of January. The Finnish winger is a mere two goals away from his first 50-goal campaign in the NHL, and six points from a new career-high (92 last season).
Makar, the reigning Norris Trophy winner, has been limited to 57 games mainly because of concussion-related issues, but has still tallied 64 points on the year. He ranks seventh in total points, fourth in goals (17), but second in P/G (1.12) behind only Erik Karlsson. In a full season, a second-straight Norris would likely be his, but injuries are a part of the nature of the sport.
Outside of their reliable superstars, the Avalanche have also received depth scoring throughout their lineup. Players like Lehkonen (49 points in 62 games), J.T. Compher (48 in 72), and Valeri Nichushkin (42 in 43) – as well as several others – have all stepped up and contributed when needed.
You may also like:
This balanced scoring attack makes it difficult for opposing teams to focus their defensive efforts on one or two players, giving the Avalanche an advantage in a long series. Stars win you Cups though, and Colorado's leading quartet ranked first (Makar), second (Rantanen), third (MacKinnon), and fourth (Landeskog) in total playoff scoring during last season's Cup run.
Avalanche Controlling Run of Play in All Situations
Star players and the above-average finishing and playmaking talent they possess can overcome poor processes at the team level, but the Avalanche luckily don't have that problem.
They grade out as one of the league's top-half teams by 5-on-5 shot- and chance-metrics over the entire season, and fare slightly better over their last 25 games (around the start of February).
| Statistic | Avalanche (%) | NHL Rank |
| --- | --- | --- |
| Shots | 52.8 | 8th |
| Scoring Chances | 53.3 | 11th |
| High-Danger Chances | 49.1 | 19th |
| Expected Goals | 52.3 | 12th |
Colorado Avalanche's 5-on-5 score-adjusted metrics over the last 25 games, via Natural Stat Trick
Consistently outshooting the opposition at 5-on-5 is a tried and true formula for sustainable success, but it's not the only way. The Avalanche have gotten great goaltending all season (fourth in team SV%) and their special teams make up for what they might lack at 5-on-5. Their power play is dominant (third in the NHL) and their penalty kill (17th) is serviceable, with no overly exploitable weakness potentially acting as their downfall.
Avalanche Hitting Stride at Right Time of the Season
Although the 2022-23 Avalanche are not as dominant as the 2021-22 edition, this year's group is in a good position heading into the stretch run before the postseason.
Their superstars are firing on all cylinders and an admittedly depleted depth contingent is chipping in with timely offence and understated contributions on the defensive end. Mix in a still dynamic blue line and a confident netminder patrolling the crease and suddenly the Avalanche appear to lack any significant weaknesses.
Of course, the Avalanche aren't playing in a vacuum. They'll likely face stiff competition in the Western Conference, with teams like the Golden Knights and the Wild standing in their way.
If (and it's a big if) they can get and stay healthy for the first time all season, a second straight Stanley Cup is not outside the realm of possibility.
Data courtesy of Evolving Hockey, Hockey Reference, Natural Stat Trick, and the NHL.