With Connor McDavid breaking goal records and smashing point totals, the rest of the league's superstars are responding, playing some solid hockey and putting up big points. Of course, two of the league's superstars are on the Avalanche roster in Nathan MacKinnon and Mikko Rantanen, each of whom is enjoying a stellar season. MacKinnon has 90 points in 59 games, and Rantanen has 85 points (including an insanely impressive 47 goals) in 70 games. So, the question is obvious: will either player hit 100 points?
Nathan MacKinnon Didn't Let an Injury Stop Him
Even though he was sidelined for a significant period of time, MacKinnon is closer than ever to recording a century-point season–the first in his career. He was out for a significant part of December (from the 6th to the 30th) with an injury, but bounced back quickly and effectively, showing no signs of slow down. He's only been held off the scoresheet five times since his return (including his first game back on December 31st), and a good amount of his appearances have been multi-point efforts.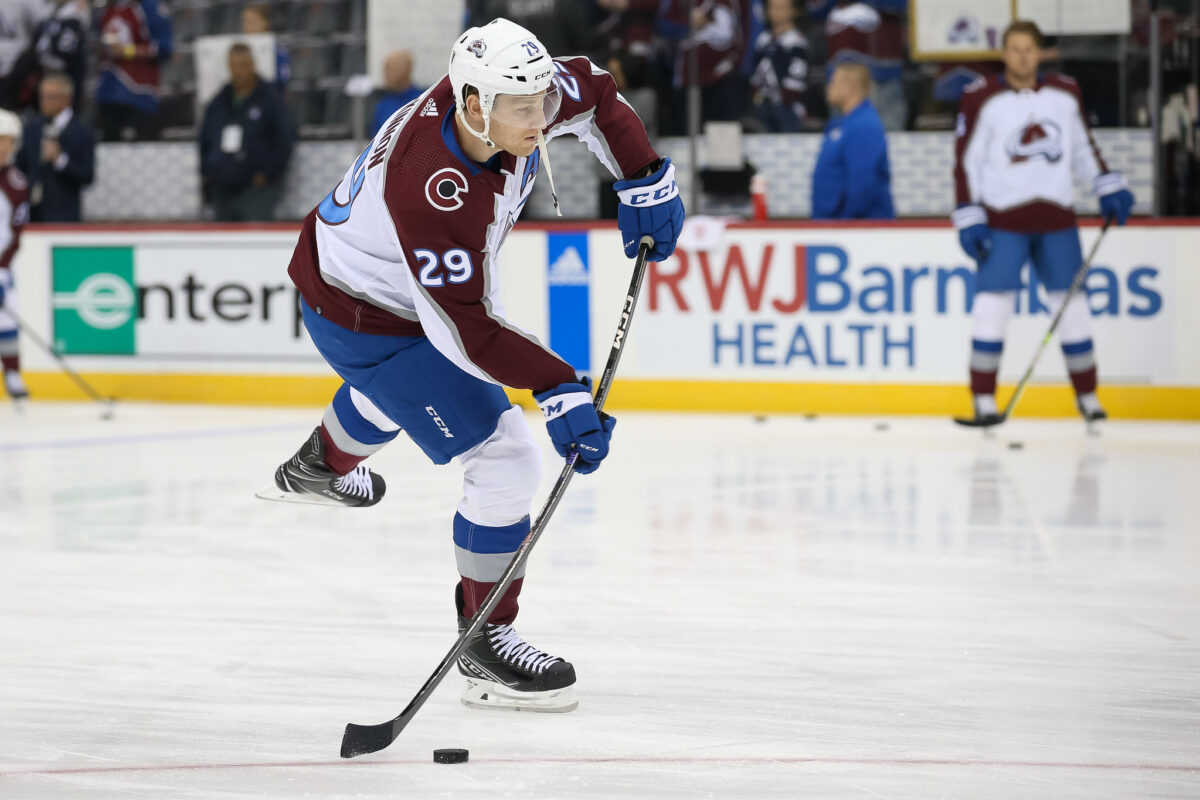 MacKinnon has nine points in his last five games, and carries among the best point-per-game percentages in the league. According to NBC Sports, MacKinnon is third in the NHL in points-per-game, behind only Connor McDavid and Leon Draisaitl. McDavid's 138 points in 72 games give him the lead with 1.92 points per game, and his teammate trails him with a pace of 1.57 points per game. MacKinnon is right there, though, with 1.53 points per game (90 points in 59 games). His 60 assists are impressive not only because he's among the league leaders, but because he's played the least games among said league leaders.
He has 12 games (barring no unforeseen circumstances) to gather ten points, which is well below his pace. Again, assuming he carries his usual pace and doesn't miss any contests, he's more likely to gather roughly 18 points in that span, taking his total to 108–the highest in his career.
Related Post: Avalanche Need Landeskog on the Top Line When He Returns
Mikko Rantanen is Having a Career Year in Goals
For a significant amount of time, Rantanen was the only healthy member of the Avalanche core, and he did wondrous work carrying the team and ensuring the Avalanche make the postseason. His efforts have paid off, too, as he's recorded an insane 47 goals–a career high–in just 70 games. It seems like a pretty safe bet that he'll hit 50 on the campaign, and he has 12 games to do it.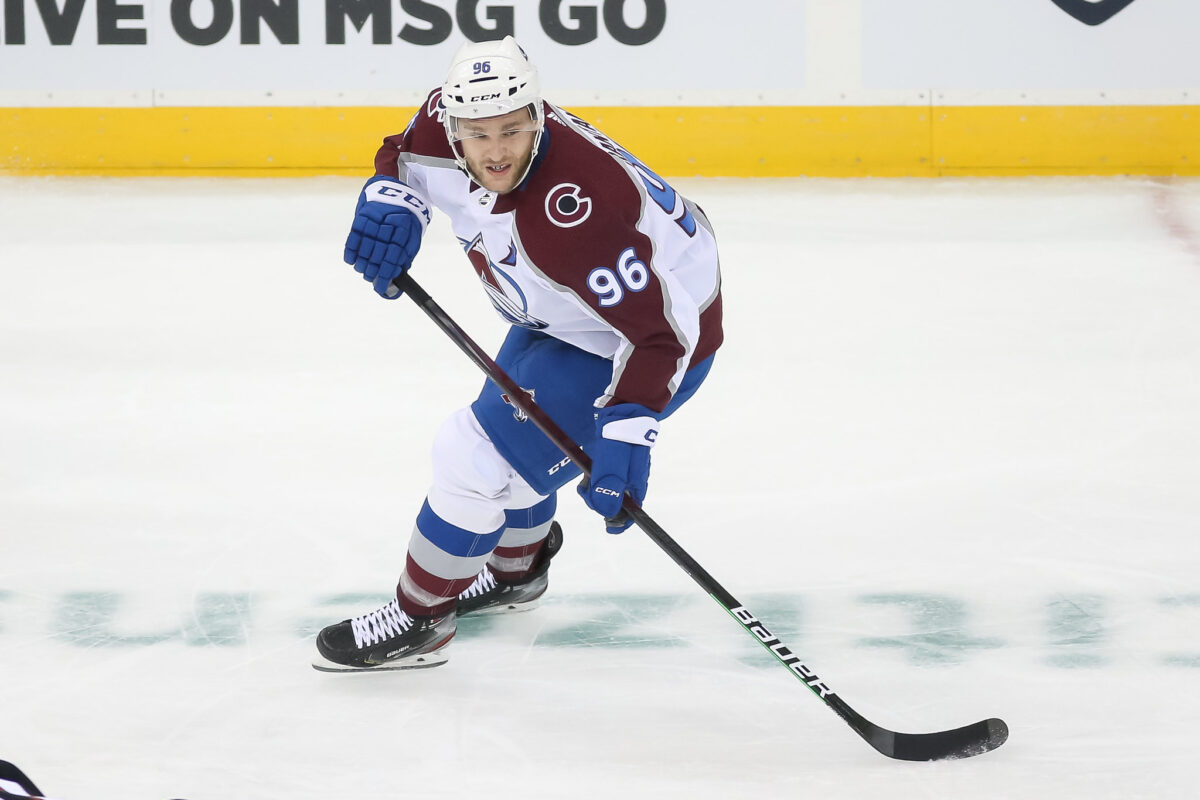 Rantanen is also among the league leaders in points per game, sitting at 13th with 1.21 points per game. That means he's on pace to collect 14.52 points for the rest of the season. He currently has 85 points, so assuming the stats round up and he collects 15 points, he will end the season with exactly 100 points. Like MacKinnon, it will be the first time in Mikko Rantanen's young NHL career that he breaks the century milestone.
Final thoughts
In the last 12 games of the season, the Avalanche will compete for the top spot in the Central Division, a position currently held by the Dallas Stars. Both the Minnesota Wild and the Avalanche are just two points behind the Stars, but the Avalanche have a key game in hand over both clubs. All that to say that the club will look to its two superstars in Nathan MacKinnon and Mikko Rantanen to deliver points, which could very well help them cross the 100 point mark.