Leave it to the Colorado Avalanche to silence the critics. After pretty much every analyst across Canada and the United States questioned the team's ability to make it into the postseason, the Avalanche came charging out from weak footing in the Central Division to remind everyone what they're made of. Nathan MacKinnon and Mikko Rantanen are leading the charge, with both surging despite missing blueliner extraordinaire Cale Makar for a handful of contests.
Rantanen has 61 points in 48 games, and MacKinnon has 54 points in 37 games. And, of course, they are missing their linemate, captain Gabriel Landeskog, who has been sidelined for the entire season following arthroscopic knee surgery. He was originally slated to miss 12 weeks, but that timeline has come and gone. According to Jared Bednar, Landeskog will resume skating after the All-Star Break, and will likely not return until March. So, what does that mean for the Avalanche's lineup?
The Return of Gabriel Landeskog
While most, Avs fans or otherwise, assume that the captain will slot right back into his first-line position, taking on the role of either centre or winger, it will likely take him a few games to get his legs under him. Assuming his return comes in late February or early March, he will slot in for the end-of-season push. Is it worth returning Landeskog to the top power play unit, replacing Evan Rodrigues? Is it worth reuniting the trio, each of whom scored at least 30 goals last season, to their glory?
While MacKinnon seems to have tons of chemistry with Artturi Lehkonen, Rantanen seems to gel with Rodrigues, and the lineup in its current state has charged to win six of its last seven contests. Trade rumours are still abundant, strongly linking the Avalanche to Bo Horvat, though it seems unlikely that the Vancouver Canucks captain would slot in to completely replace Landeskog.
Related: NHL Rumors: Flames, Canucks, Avalanche, Devils
---
Latest News & Highlights
---
The most likely scenario, it seems, is to give Landeskog the opportunity to get his legs underneath him, and then slot him in right where he belongs, playing alongside Rantanen and MacKinnon. MacKinnon, too, was sidelined for a time, and will be on decently fresh legs. And, Rantanen who, frankly, has carried the team this season, could use some help and could only benefit from having some pressure alleviated from him. Come March, Landeskog could really address the team's power play struggles by returning to his office in the blue paint and using his body as a screen. It seems only logical to slot him back in on a first power play that runs with four forwards (rotating Lehkonen and Rodrigues as the addition) and a defenseman – likely Makar.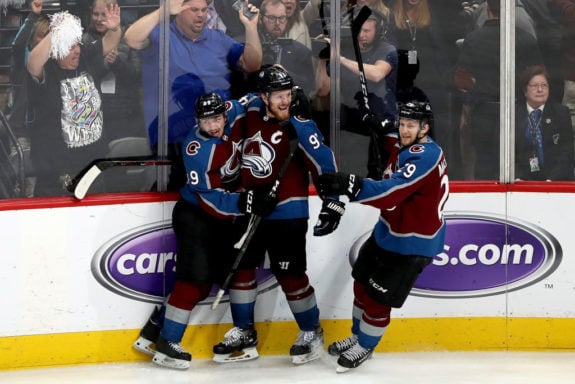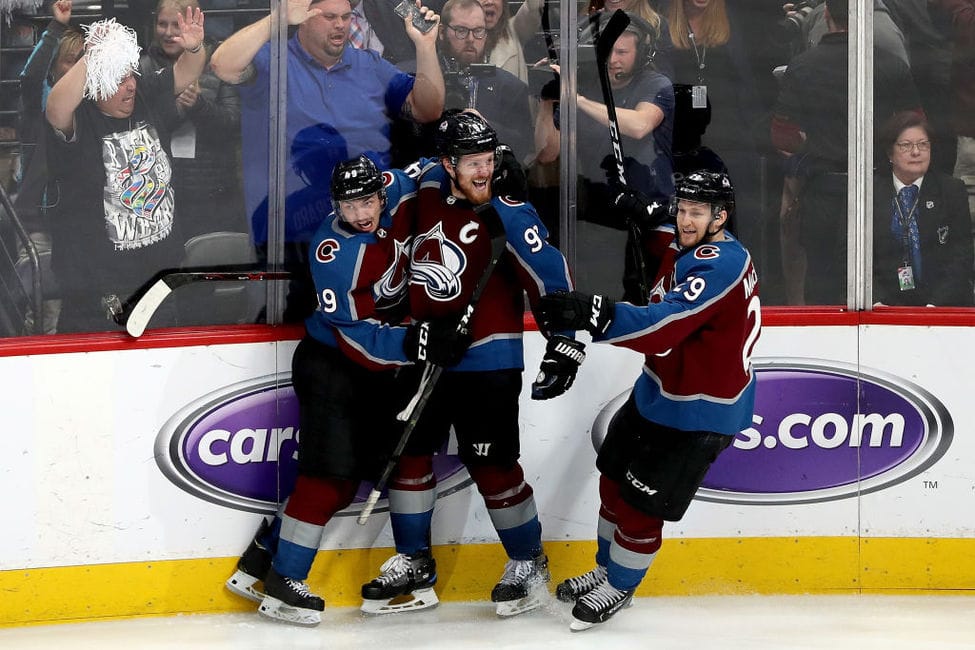 The biggest piece in giving Landeskog (who will, of course, be healthy and rested) his rightful place on the top line, though, will be the attitude he brings to the team. Landeskog, obviously, is a natural-born leader and the guy that other players want to win for. He was there through the dark times, Colorado's league-worst season, and resuscitated the team when they needed it most. He was the first to hoist the Cup, and was visibly shedding tears upon the victory. He will drop the gloves when necessary, score big goals, and make his presence known in just about every aspect of the game.
Give him a game or two, and Landeskog will be back in full force for his team. He should be given the respect he deserves. He should, in short order, return to the first line.