Analysts across the league seem to have zeroed in on the reigning Stanley Cup champions as buyers at the trade deadline, focusing on their somewhat "insecure" playoff spot as a reason for beefing up the roster. Sure, the Colorado Avalanche faced tons of adversity in the form of a seemingly never-ending injury list, led by captain Gabriel Landeskog's knee issue that has sidelined him for the entire season thus far. While injury woes brought a ton of questions and comments that suggested the Avalanche may be one of the few clubs in NHL history to win the Stanley Cup and then miss the playoffs (an awful feat last achieved by the Los Angeles Kings following their 2012 victory), the injury issue also brings new life. It brings new possibilities in the form of cap space.
Last season's trade deadline day acquisitions of Josh Manson, Andrew Cogliano and Darren Helm provided valuable depth and skill that helped the Avalanche in every round of the playoffs. Cogliano's short-handed prowess, Manson's physical abilities and Helm's reliable hockey smarts propelled them to victory, and then-general manager Joe Sakic was celebrated for his deadline efforts. So, it seems likely that the Avalanche management will be looking to make similarly impactful deals ahead of this year's trade deadline. With some cap room to play with, here are some potential trades the Avalanche should consider.
Bo Horvat Could Add Depth Down the Middle
At the beginning of the month, Vancouver-based publication The Province reported that the Avalanche are one of the two teams still very interested in the 27-year-old centre, with the New Jersey Devils as the only other team specifically called out in the story.
Horvat has had such an electric season and his current cap hit is so efficient for that performance, he's become the most coveted player on the trade market.

from 'Canucks by the numbers: (Trade) chips, ahoy! that should be up for discussion,' The Province, January 6, 2023)
In a rent-a-player situation that could turn into a new deal, the Canucks are looking for a team that Horvat would want to play for long-term so that they can ask for more pieces in return. Enter the Stanley Cup champions. The Avs could give up some young players, in the form of Alex Newhook, Martin Kaut, Sampo Ranta, and even Jean-Luc Foudy (all born in 1999 or later), for Vancouver to mould into their post-Bruce Boudreau game plan.
While the Avs don't have second, third or fourth-round draft picks in 2023, they could offer lower selections in 2023 and the 2024 fourth-round pick, or a combination of picks and prospects. In order to make it work, though, the Avalanche would likely have to move Sam Girard, either in the same deal or to a different team.
Horvat's addition would make up for the loss of Nazem Kadri and also offer versatility in the face of injury, as Horvat could play on the first and/or second line.
Sean Monahan Could Give Colorado Some Depth
While it may seem kind of ironic for the Avalanche to go after Sean Monahan, who was traded away from the Calgary Flames in order to make room for former Avalanche forward Nazem Kadri, he could make a ton of sense on the Avalanche roster. The 28-year-old forward is also in the last year of a deal that comes with a $6.375 million cap hit and a ten-team no-trade clause. He hasn't played since Dec. 5 as he's on injured reserve (IR) with a foot injury but could easily come back, Nikita Kucherov-style, for the playoffs and provide depth for the stretch run.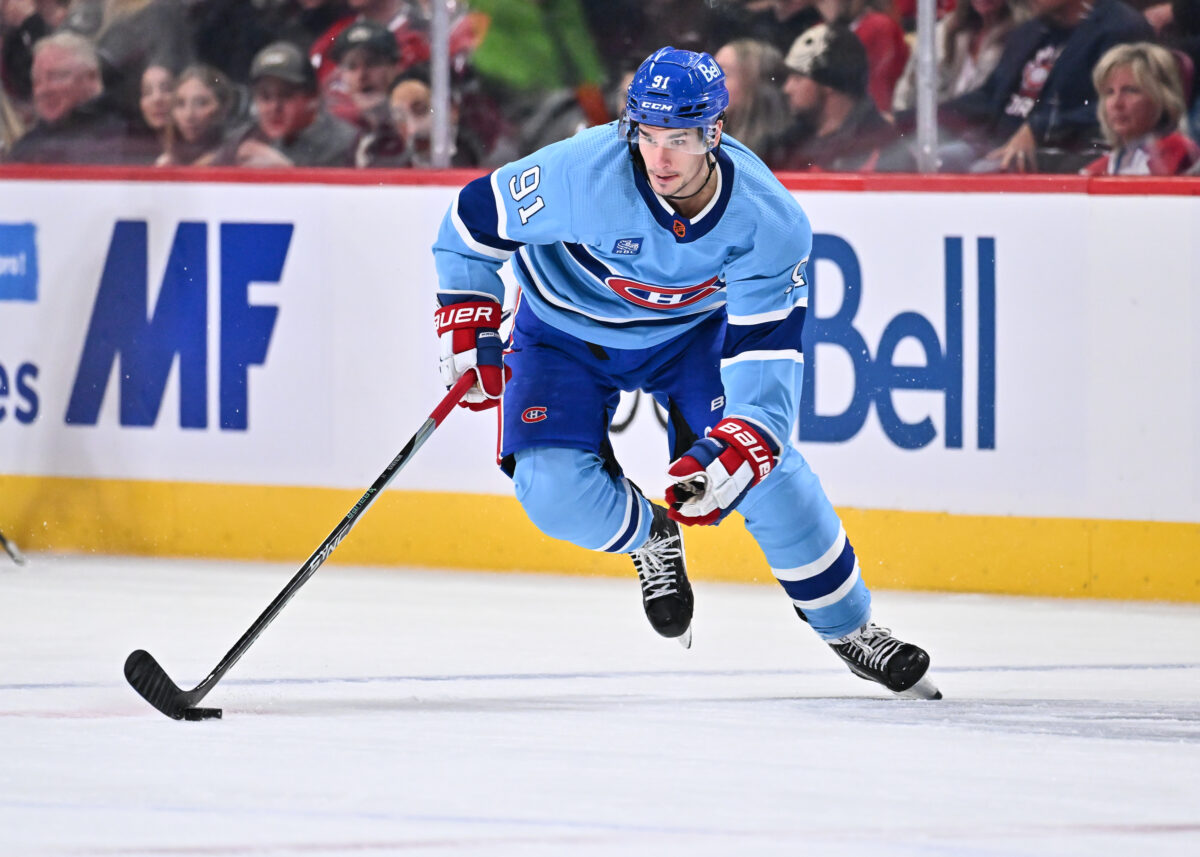 Of course, the fact that Monahan was traded for "future considerations" and his status on IR means that the Avs could stand to offer less to acquire him, including a small group of late-round picks in the 2023 and 2024 Drafts. But, as he was averaging roughly 20 minutes of ice time before he got hurt, he could provide relief for key players in the playoffs, from Helm to Cogliano to Valeri Nichushkin.
Related: 3 Potential Vancouver Canucks Trading Partners for Bo Horvat
---
Latest News & Highlights
---
Trading away late-round picks for a shot at back-to-back Cups would certainly be something Avalanche management would consider, especially as they no longer need a fix-it-now bandaid solution for the offense, and could use him as a playoff rent-a-player without future salary cap implications.
Avalanche Could Opt To Wing It and Grab More Picks
The only downside of all of those deadline deals last year was the hefty draft pick price tag. In 2023, the Avalanche lost their second, third and fourth-round picks in trades that saw them acquire Josh Manson, Alexandar Georgiev and Kurtis MacDermid. And, in 2024, the Avs are already down their second, third and fifth picks, sent away to acquire Artturi Lehkonen, Darcy Kuemper and Andrew Cogliano.
As the offense heats up again and key players return from injury, the Avalanche could very well decide to leave the current roster intact and look to the future by trading away veterans and prospects who haven't necessarily found their way in the Colorado system to get back some of those draft picks. With a ton of upcoming free agents (Cogliano, J.T. Compher and Evan Rodrigues up front and Erik Johnson on the blue line), the Avs could choose to wait out their current rostered players and prepare for the future. Especially considering the possibility that Erik Johnson could retire, the long game could very well be an option in Colorado.
---
---
Though I live in Toronto, I'm a die-hard Colorado Avalanche fan. I completed both my undergraduate and graduate degrees in journalism, at Toronto's Metropolitan University and then at New York University, respectively. In my spare time, I volunteer with a dog rescue and love to travel the world.