The Boston Bruins have been bitten by the injury bug in recent weeks. Jake DeBrusk was injured during the Winter Classic on Jan. 2, and while he has started to skate again, he is not set to travel with the team for their upcoming five-game road trip. In addition, fourth-line center Tomas Nosek is set to miss the next four weeks after suffering a fracture in his left foot during last week's game against the New York Rangers.
While nobody ever likes to see a player injured, it does give guys opportunities to come up from the American Hockey League (AHL) and get a shot at the roster in Boston. With the recent injuries, 24-year-old forward Joona Koppanen was called up from Providence and made his NHL debut. He's now played in three games and has registered an assist.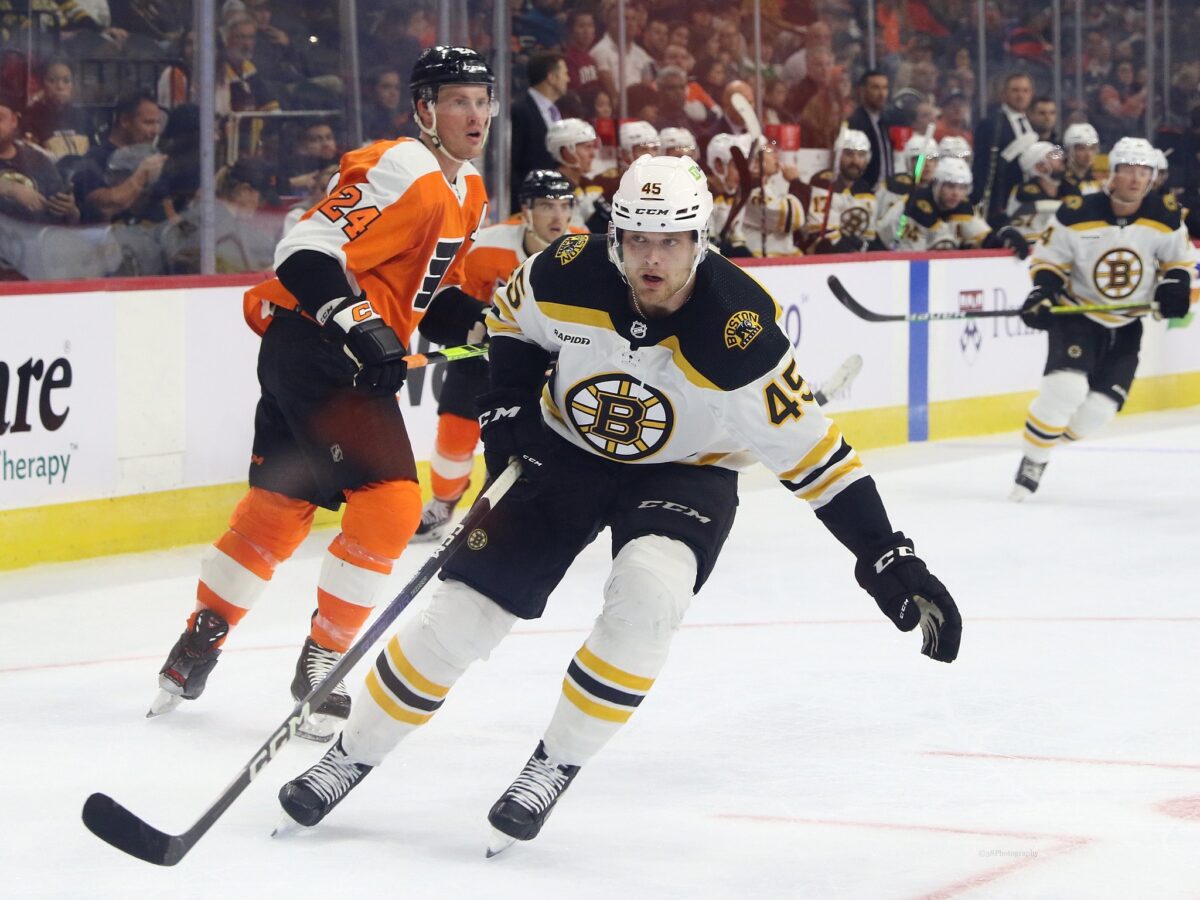 While Koppanen is not the most well-known prospect the Bruins have, he has quietly put together a nice season for himself in the AHL, earning his call-up. While it is doubtful he'll stick around long-term, this is a nice chance for him to earn himself a name with fans and keep himself in consideration for future call-ups.
Road to the NHL Draft
Koppanen was born in Tampere, Finland on Feb. 25, 1998. He shoots left and mostly plays center, but can also be used on left wing. At 6-foot-5, he is one of the biggest Bruins' prospects, particularly on the offensive side of the game.
He played his junior hockey in Finland, joining the Ilves club and playing for their U16 and U18 teams during the 2013-14 season. He also made his international debut that season, playing for Finland's national U16 team and registering one assist in six international games. 
His following two seasons were impressive. He registered 57 points, including 25 goals, for the Ilves U18 team in 2014-15 and then 26 points in 38 games for the club's U20 team as an 18-year-old in 2015-16. He continued to represent Finland internationally in those seasons as well.
Related: Bruins Make Right Decision With Zacha Extension
---
Latest News & Highlights
---
Going into the 2016 NHL Entry Draft, he was ranked 27th by NHL Central Scouting. He was noted for his large size and impressive defensive skills. He also had a reputation as an excellent penalty killer, but possessed an unremarkable shot and didn't have much of an offensive game.
The Bruins drafted him in the fifth round with the 135th overall selection. Given his size and defensive skills, it makes sense why he was selected and why the team wanted to take a chance on him. Some were not incredibly high on the pick given his uncertain potential to grow into an NHL-level talent, but management clearly saw him as worth the risk.
Shift to North America Hockey
Koppanen played in Finland for two more seasons after his draft year. He played for the Ilves U20 team again in 2016-17 and then made the jump to the main team in Finland's top league, the Liiga, in the 2017-18 season. In 45 games, he had 14 points. That season, he made the jump to North American hockey, playing in 10 games for the Providence Bruins of the AHL. He also impressed in the 2018 World Juniors tournament, registering three goals and four points in five games. 
The following season, 2018-19, he committed fully to playing in North America and it wasn't always an easy transition. He only registered two points in 45 games that season and was sent down to play for the Atlanta Gladiators of the ECHL for seven games. The following season was a bit better, with 18 points in 43 games in the AHL and five points in five games in the ECHL.
Related: Bruins' Charlie McAvoy a Dark Horse Candidate for Norris Trophy
In 2021-22, he finally started to find his footing again. He played 62 games for Providence and had 11 goals and 30 total points. His solid season got him a one-year, two-way contract extension this past summer.
Debut in Boston
So far in 2022-23, Koppanen has been able to build on the momentum he gained last season. In 36 games, he's registered 20 points, including six goals. He's turned into a solid, reliable player for Providence, and now that he's been able to prove that, he's earned himself a call-up to Boston with the recent run of injuries. 
He made his debut on Jan. 12 against the Seattle Kraken in a disappointing shutout loss. He played a little under nine minutes and was later sent back down to Providence. With Nosek's injury though, he was brought back up to Boston and played their Jan. 18 matchup against the New York Islanders and Jan. 22 game against the San Jose Sharks, where he registered his first NHL point with an assist on Nick Foligno's goal.
What Koppanen Brings to Boston
While Nosek is injured, Koppanen will be competing for the fourth-line center spot along with Marc McLaughlin, who was also called up for their current road trip. He's a big body with an excellent record in the faceoff circle so far this season, which is what drew the attention of head coach, Jim Montgomery. He won five out of seven faceoffs in his first game, and if he can continue to build on that, there's no reason to think he won't continue to get chances to play in the NHL.
There are still adjustments to be made in Koppanen's game with his puck movement and speed, but if he can make those quickly, he should continue to be an injury call-up throughout the rest of the season. There's not a huge chance of him getting a more permanent spot on the roster this season, but if he puts together some solid games and has a great training camp next season, he may sneak into a roster spot in Boston or gain some interest on the trade market like other prospects currently playing in the AHL and find an NHL roster spot with another team.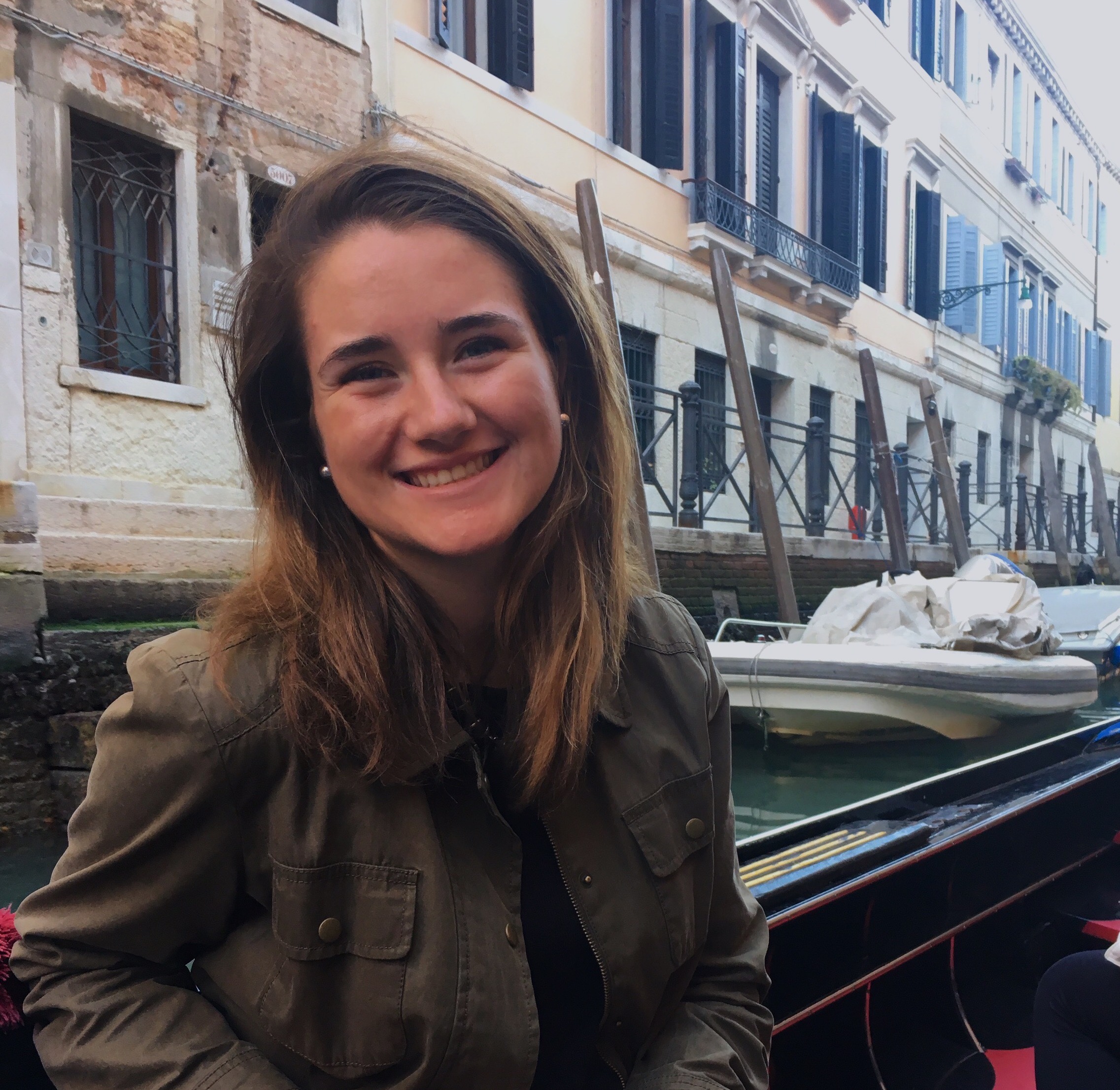 I'm Hannah Garfield, a graduate of Elon University with degrees in Film and Media Analytics. Currently, I'm pursuing my MFA in Screenwriting at Boston University. I'm a lifelong, passionate Boston sports fan and love all things Bruins.