The Boston Bruins had one major trade this past offseason, bringing Pavel Zacha from the New Jersey Devils in exchange for Erik Haula. The former sixth overall pick from the 2015 NHL Entry Level Draft had struggled to live up to expectations in his tenure in New Jersey, and the hope in bringing him to Boston is that he would benefit from a change of scenery.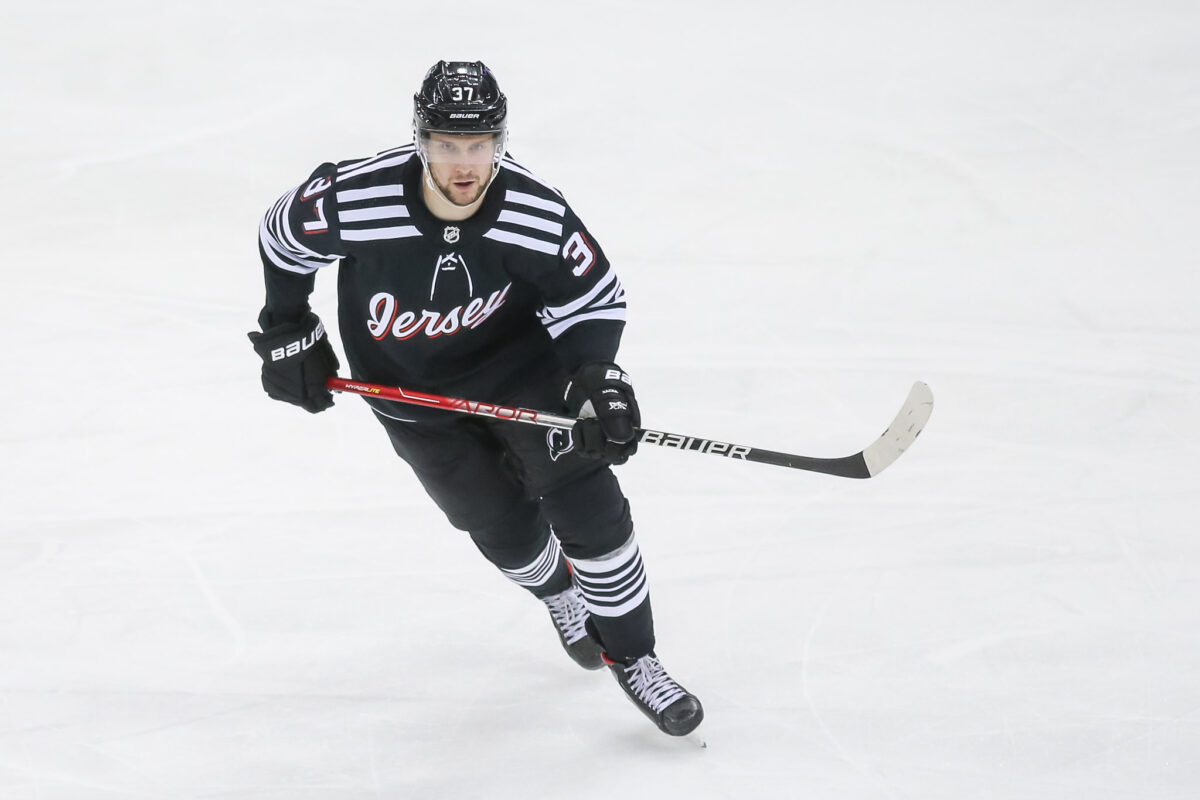 So far in his first 45 games in Boston, that has certainly proven to be the case. Zacha has quietly been putting together the best season of his career. Through the first half of the season, he has eight goals and 22 assists for 30 points. Previously, his best season came last year when he had 36 points in 70 games. If he continues at his current rate, he'll finish the 2022-23 season with 54 points. 
Related: 3 Bruins' New Year's Resolutions for 2023
---
Latest News & Highlights
---
His excellent play earned him a contract extension this past week. His new contract is a four-year deal that carries an average annual value (AAV) of $4.75 million. It came at a great time for both sides. Zacha is getting a deserved $1.25 million increase on the AAV of his current contract, which is $3.5 million, while the Bruins are getting a quality offensive player locked up at a reasonable length and value. For a team that needs to continue to keep their future in mind even as they currently dominate the league, it is the right move.
Zacha Blooming in Boston
Zacha has become a quality depth player in his short time in Boston. While he isn't the elite player one might expect from a top-10 draft pick, he has found a great sweet spot for his game in the middle-six and has even proven that he can spend some time on the top line and be effective like he did to start the season. For a team like the Bruins, who have struggled to find consistent depth pieces, he has filled a hole that has been quite glaring on the roster for several seasons now. 
It often comes down to guys being placed in the right spot to succeed. This is why often in hockey, people talk about guys needing a change of scenery to find that right spot. In New Jersey, Zacha struggled to find the role that best suited him. In Boston, similar to Taylor Hall, he has found a comfortable spot as a depth player. Playing with guys like David Pastrnak, Patrice Bergeron, and Brad Marchand takes some of the pressure off of Zacha, who doesn't have to be The Guy who does everything. Likewise, with depth, the top elite talent on the roster doesn't have to be pulled too thin and can rely on others to help step up. 
Zacha has been able to fill in on different lines at points this season but has found his footing playing on the second line with fellow Czechia countrymen, Pastrnak and David Krejci. This past week, the line combined for nine points in their blowout victory over the Philadelphia Flyers and Krejci's 1000th NHL game. The game highlighted his increased confidence and comfort on the ice in Boston.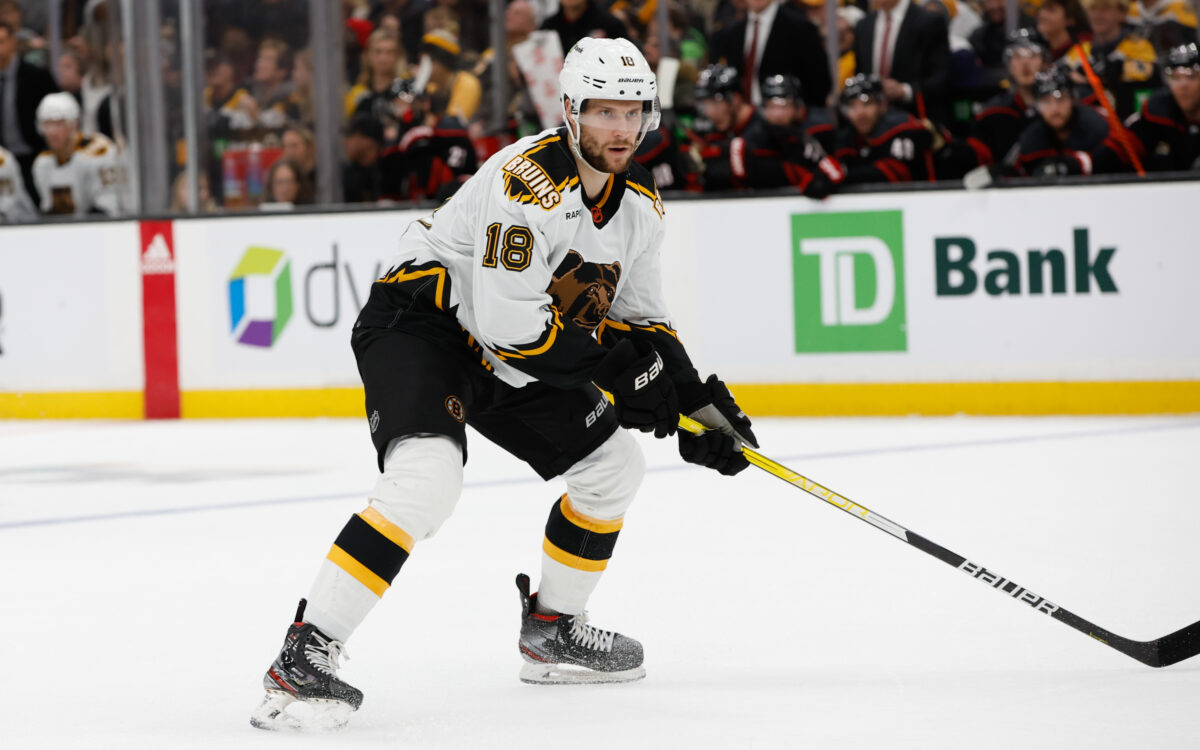 Things aren't perfect, of course. Zacha still needs to work on shooting more, but his season so far has exceeded most expectations people had for him when the Bruins traded for him this past summer. His acquisition has quietly been one of the best trades of this past NHL offseason.
A Good Contract Extension and a Good Sign
Given how well he has played, it is thus no surprise that the Bruins extended him and now is as good of a time as ever. It gets any questions sorted out now, so nothing lingers in the spring as the team looks to make a deep playoff run. It also shows that the front office is committed to building toward the future, even as they experience tremendous success this season. 
This is important for the other contract extension currently looming over the team: Pastrnak's. The team's elite star winger's future in Boston has been the talk of the team since the new season officially began over the summer. The Bruins already have some decent core players signed to long-term deals in Charlie McAvoy and Hampus Lindholm, but extending a depth player like Zacha now helps send the message that they want to continue to be competitive even after Bergeron, Krejci, and Marchand retire in the next few years. It's an important message to send to your star player while working on his contract. Keeping a fellow wing that he has developed chemistry with this season is sure to be another positive note in their contract discussions. 
Given his age and what his career has been so far, four years is a perfect deal for him. Zacha will turn 26 this April, meaning he'll be 30 when the contract ends. If he does well in the next four years, he could easily get himself another 3 – 5 year contract afterwards.
Front Office Deserves Some Credit
The trade for Zacha may have had some people scratching their heads at the time, but it has certainly paid off for the Bruins this season. As I've mentioned many times this season, a big key to the team's success this year is that they've finally put together consistent depth on offense, and he's certainly helped bolster the team's depth at the wing position. 
Related: Boston Bruins' 2022-23 Trade Targets: St. Louis Blues
The front office certainly does deserve some credit in the Zacha situation: first in trading for him in the first place and second for signing him to his recent extension. He is a solid player who will hopefully continue to provide a great boost to the team's offensive depth for the next several years as well.
It's also a good thing that the front office got the Zacha extension worked out now, as they have a busy next few months ahead of them with the Trade Deadline approaching and Pastrnak's extension still not completed. They have a number of decisions to be made ahead.
---
---