Having a couple of holes to fill on their roster, the Boston Bruins will be active on the phone leading up to the March 3 trade deadline. If history tells us anything general manager (GM) Don Sweeney will be active and will make a move of some kind. How big? Never count him out of making a splash.
One team that the Bruins could find as a trade partner to fill a need is the St. Louis Blues. First-year coach Jim Montgomery has very good knowledge of the Blues roster after being an assistant coach on Craig Berube's staff before being hired by Sweeney. St. Louis is still within reach of a Western Conference wild card spot, but losing Ryan O'Reilly and Vladimir Tarasenko to injuries could put a damper on their hopes of getting into a playoff position. Here are three players that Boston should be interested in filling one of their needs.
Ivan Barbashev
One area that the Bruins have a need for is a bottom-six right wing and one player that could fill that role is Ivan Barbashev. The 27-year-old has six goals and 14 assists this season in 45 games, but he had 26 goals and 34 assists last season in 81 games. He is flexible being able to play all three forward positions and he averages 16 minutes a night in 2022-23.
Related: Bruins Mailbag: Trade Targets, Pastrnak, Lysell & More
---
Latest News & Highlights
---
He is an unrestricted free agent (UFA) following the season, but he carries a cheap cap hit of $2.5 million. Boston has a solid third line with Taylor Hall, Charlie Coyle, and Trent Frederic, but can Frederic continue his success all year long? Montgomery would be able to move Barbashev around the bottom six and he could slide into the middle in an emergency. Slotting him with Nick Foligno and Tomas Nosek on the fourth line would give that line more of a scoring threat than Craig Smith or A.J. Greer. 
Noel Acciari
Another forward that the Blues might part ways with is former Bruin Noel Acciari. He spent the first four seasons of his career in Boston and the center and right wing has 10 goals this season and is on pace for a new career-high. The 10 goals tie for the second most for a season in his career.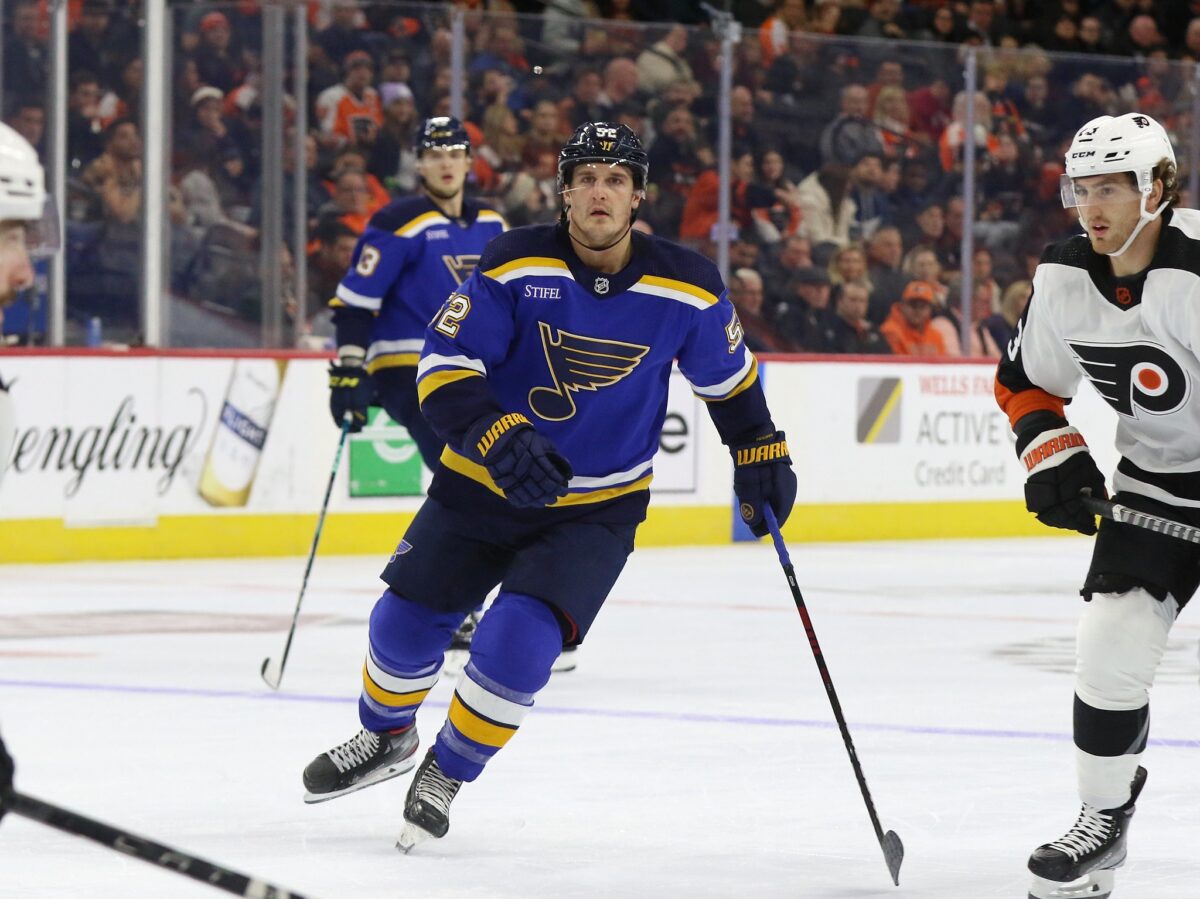 Another UFA following the season, he comes with another cheap cap hit of $1.25 million and he could an addition as the Bruins had in 2019 with Marcus Johansson. The 31-year-old, who had 18 goals and 31 points during his four seasons in Boston, has won 53.4% of his faceoffs, but the speedy forward is another penalty-killing option for Montgomery. Returning to Boston could add another producing threat at the bottom of the lineup in place of Greer or Smith.
Niko Mikkola
The Bruins could use help on defense similar to what they acquired last season in Josh Brown from the Ottawa Senators. Niko Mikkola fits that mold as a tough 6-foot-4, 209-pound physical blueliner. He's not going to add much offense as evidenced by his two assists this season, but his three goals and 13 points were a surprise for the Blues last season.
Selected 127th overall by St. Louis in the fifth round of the 2015 Entry Draft, Mikkola carries a $1.9 million cap hit on the one-year deal he signed for 2022-23 and like his two teammates mentioned above, he also is a UFA following the season (from 'Blues sign defenseman Niko Mikkola to one-year deal,' St. Louis Post-Dispatch, 7/17/22). He wouldn't be expected to be a nightly defenseman, but as a seventh defenseman, he brings experience and would be a better option than Jakub Zboril, who has struggled this season and has been a healthy scratch for the last two months. Slotting him with Derek Forbort would be an intimidating pairing. If the Bruins continue their pace in the standings, he would get a lot of time down the stretch of the regular season to give guys a night off or two.
Ryan O'Reilly
Despite being injured, O'Reilly is going to be the target of several teams at the trade deadline. He would be a nice addition to the Bruins, but at what cost? It also doesn't solve the long-term need. Also, how will his body respond to his injury? All things Sweeney has to consider.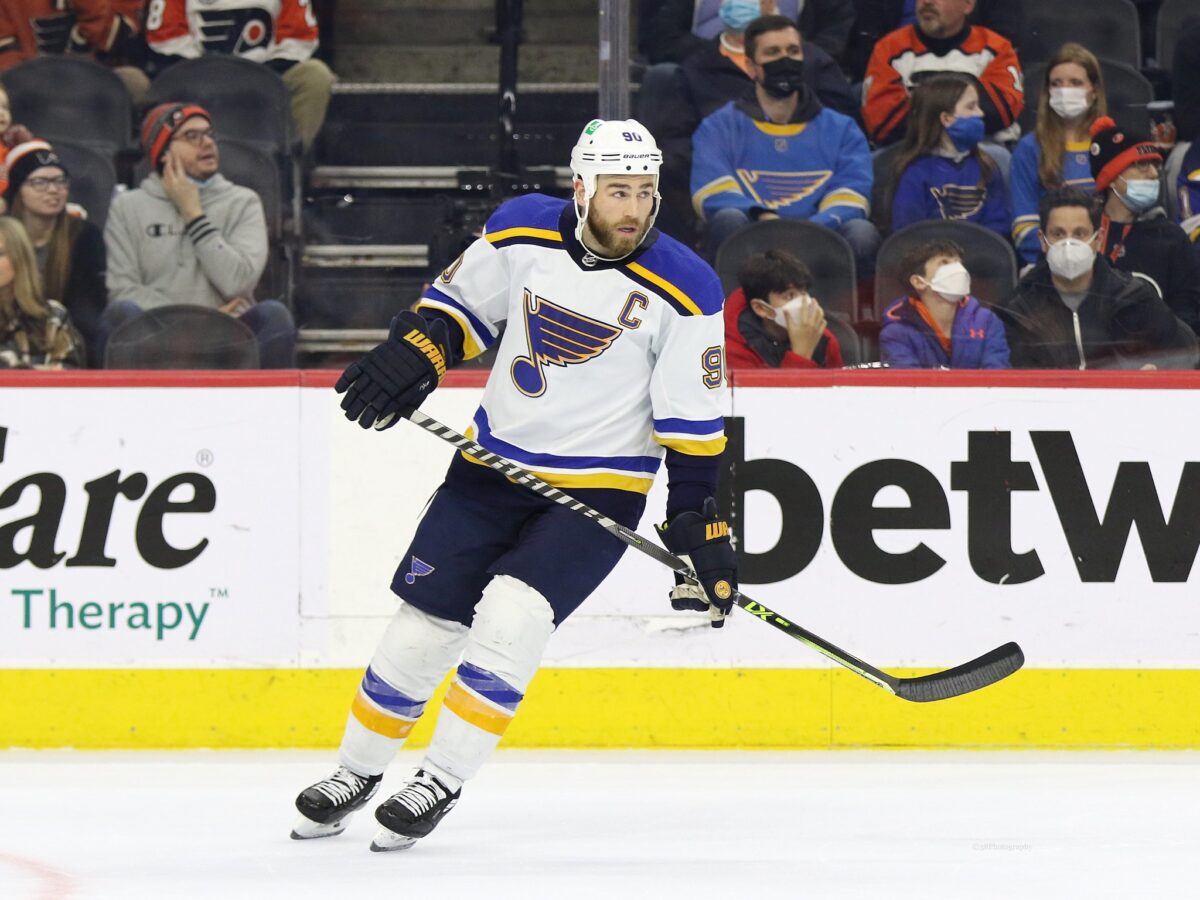 Don't get me wrong, he would be a nice addition and the Bruins saw up close what he can do in the playoffs in the 2019 Stanley Cup Final in helping the Blues win in seven games over Boston. He would be a perfect complement to this roster with his physical presence and his ability to produce, but does Sweeney want to break up with what the top nine are doing right now? To win in the playoffs, a move like this is almost necessary.
Yes, of course, the Bruins would like to land Tarasenko, but that would be more expensive than these players. Forward depth and an extra defenseman are moves that Sweeney could address with a phone call to St. Louis and it would not cost him as much as it would make a bigger move with another team for a more impactful top-six center/forward.
---
---