I know what you are thinking: I lost too many brain cells on vacation! Maybe you are right, but when it comes to the Connor Bedard sweepstakes, only one team will be able to draft him. The Montreal Canadiens could be that team, but the odds are they won't win the draft lottery. If they don't win it, they don't get Bedard, and they need to focus on another draftee that they feel can help the team in the future. To say the Habs don't need him is a bit foolish. Every franchise needs a player like him, but they don't need him specifically to build a successful team. Here's how they can make that team without Bedard.
Bedard Clear Choice as First Overall at Draft
If anyone doubted whether Bedard should be selected first overall, then the World Junior Championship (WJC) should have ended those doubts. He led the tournament with 23 points in seven games, leading in every offensive category, including goals with nine, assists with 14, and plus/minus with a plus-14. After Team Canada's loss to Czechia in their first game, Bedard was matched with Canadiens prospect Joshua Roy and Dallas Stars prospect Logan Stankoven. This line became one of the most dominant trios in WJC history. Led by Bedard, they finished one, four, and five in scoring, with Bedard having over double the points of Stankoven and Roy, who had 11 each, and nine more than the number two point-getter, Logan Cooley of the USA.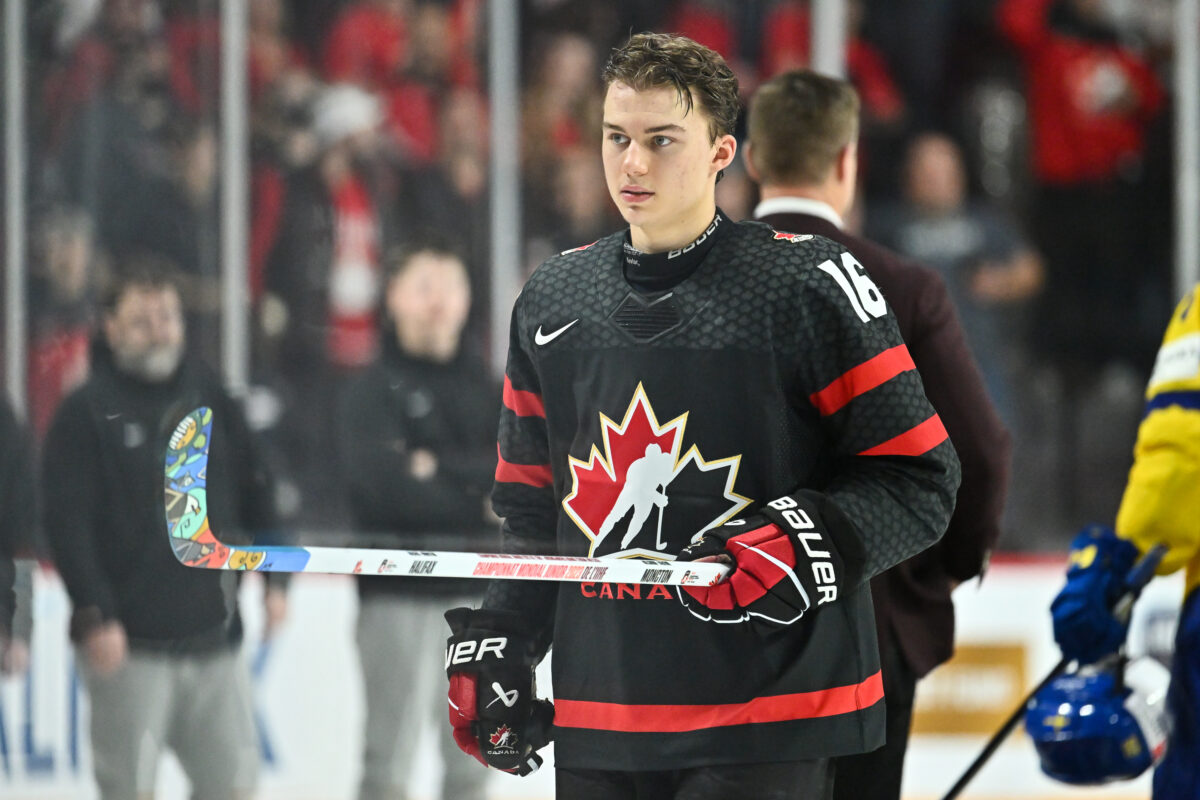 Of course, you can't just look at the WJC to evaluate a player, and you don't have to look very far to see how Bedard is head and shoulders above anyone else in this very deep draft. In 31 games with the Regina Pats of the Western Hockey League (WHL), he has 78 points and 36 goals and is on pace to score 66 goals and 158 points in just 57 games. He has all the skills you want in a player. He is an excellent skater, shooter, and passer, great on transition, has a little chip on his shoulder, and plays solid defensively. It's fair to argue that he is the next generational talent to enter the NHL and will be dominant for years to come; whichever team drafts him will immediately change their franchise's future.
Canadiens Need Help to Draft Bedard
The Canadiens finished last place in 2021-22 and won the draft lottery to have the first overall pick. They drafted Slovak forward Juraj Slafkovsky in what could be considered an average draft because there was no clear-cut first-overall pick. Shane Wright was highly touted as the top pick, but Slafkovsky and Cooley had excellent seasons and made cases to be drafted first overall. In the end, Wright was drafted fourth and Cooley third, with the New Jersey Devils taking defenceman Simon Nemec second overall. This season the Canadiens are playing better hockey and are trending toward finishing out of the bottom five and possibly drafting around the sixth or seventh spot.
Related: Spotlight Shines on Canadiens GM Hughes in Habs-Panthers Game
---
Latest News & Highlights
---
With injuries piling up and the trade deadline (TDL) coming fast, Montreal may start losing more games and falling in the standings. But to leapfrog five teams, who will also make moves to sell at the TDL, will be a tall task. It's hard to believe that we are discussing leapfrogging teams to finish closer to the bottom than the top, but that is the nature of the Habs' situation and how important it is to draft a player like Bedard. For the Canadiens to get a better chance of drafting him, they will need to lose many more games and hope the teams behind them go on massive win streaks. Whether they drop into the bottom five or stay where they are, they will still need to win the lottery to get the top draft pick, which will be difficult. The odds are very slim; there is a chance but a very slight one.
Canadiens Have Chance to Draft Two High-End Players
At the trade deadline last season, Canadiens general manager (GM) Kent Hughes traded defenceman Ben Chiarot to the Florida Panthers for an unprotected first-round pick in this year's draft. Florida was eyeing a long playoff run and was ready to be a long-term contender for the Stanley Cup; fast forward to this season, and the Panthers are now struggling even to make the playoffs. If the NHL stopped in mid-January, the Canadiens would draft seventh and the Panthers 12th, giving the Habs a chance to finish first and second in the draft lottery. This scenario would take a miracle, but it is possible; the more likely scenario would be for Montreal to pick sixth or seventh and the Panthers to draft 11th or 12th.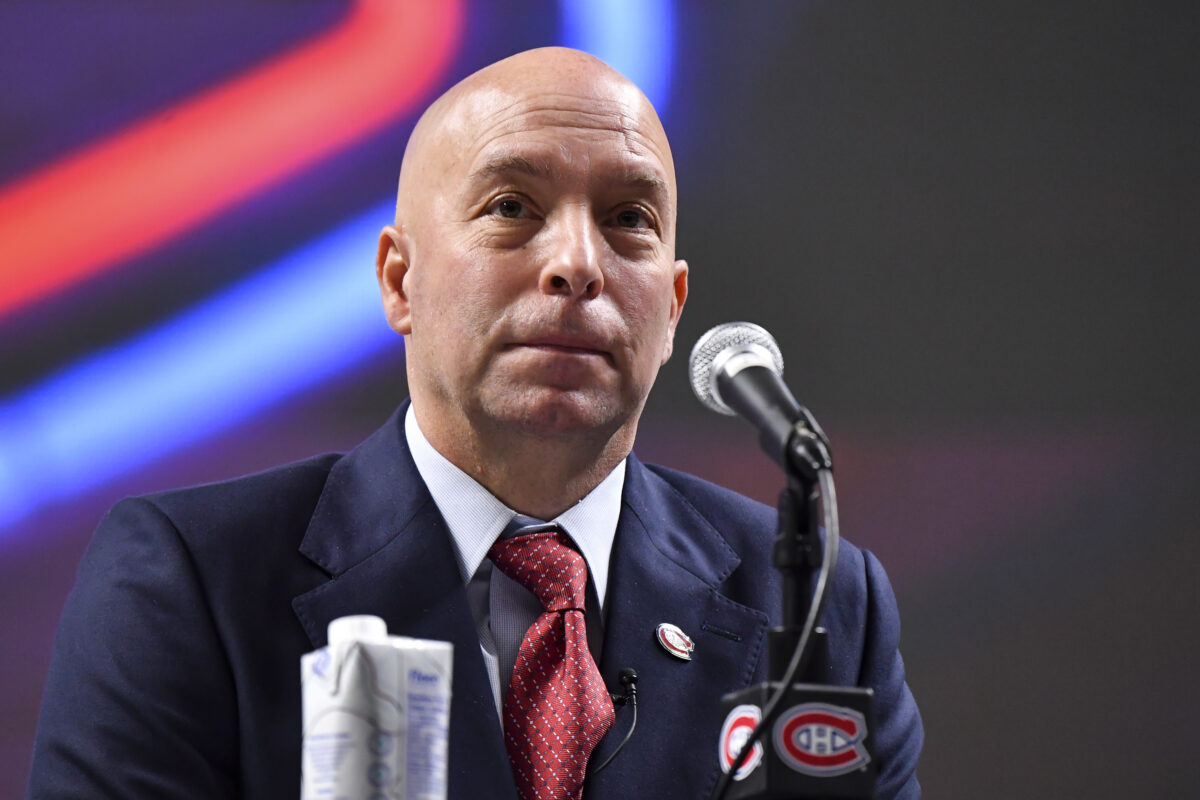 If nothing changes come the 2023 Draft, the Canadiens can draft two top-12 players in what is considered one of the deepest drafts in recent memory. They won't, however, be drafting Bedard, so they will need to select the best player available at both positions. The top five this year are game-changing talents. It can be argued that the top six to ten can definitely be elite-level NHL players, which is the sort of player they need in order to take the next step in their rebuild.
According to The Hockey Writers' draft rankings, the Canadiens could draft forward Zack Benson of the Winnipeg ICE in the WHL at sixth, and if they finish seventh, they can draft forward Eduard Sale of Czechia. With Florida's pick, they can select forward Riley Heidt from the Prince George Cougars of the WHL at 11th or left winger Colby Barlow of the Owen Sound Attack in the Ontario Hockey League (OHL) at 12th. Finally, left winger Andrew Cristall of the Kelowna Rockets of the WHL or center Dalibor Dvorsky of AIK HockeyAllsvenskan could be available at six or seven.
The Canadiens have many options they could go with to help their rebuild, and most of them project to be high-end to elite players in the NHL. The elite type of player is what Montreal needs in their organization, and if they can fall to the top five, they're almost guaranteed one. If they stay where they are, they will definitely get a high-end player but maybe not elite, but that doesn't mean they won't have a successful rebuild – it just means that it could take longer for it to happen. If the hockey gods shine down on the Habs, and they get Bedard, then the rebuild will undoubtedly be sped up. Start praying, Habs fans.
---
---
Trege Wilson has been a freelance content writer for the past four years and with the  THW for the past year. He is the co-host of the popular Montreal Canadiens podcast Habs Unfiltered on IHeartRadio.com. Trege is very passionate about all things Canadiens and loves to provide his readers with great quality news, rumours and opinions on the Montreal Canadiens. Trege has also been featured on CTV news and ESPN Radio; for interviews and guest appearances, you can contact him at any of his social media accounts listed under his photo in such articles as this one.