With the quality the Boston Bruins keep showing night in and night out, it is fair to question if any additions are needed in the first place. Seeing as no team can ever be too deep, especially knowing how physical the playoffs are, and how likely it is that somebody will go down with an injury, let's assume they go out and add some pieces. Who these pieces could be can be found elsewhere, but I will examine what they should be willing to part with, versus which assets should remain untouchable.
The Prospects Argument
The Bruins have one of the worst prospect pools in the entire league. This can be tied directly to the success the team has had over the last decade, trading away most of their first-round draft picks to solidify the NHL roster entering a playoff run. When Boston has retained their picks, they have been later in the first round, requiring greater scrutiny to find the right player. Given this starting position, it is no surprise the Bruins' have not been able to find diamonds in the rough as they sort through most of their picks in the later rounds.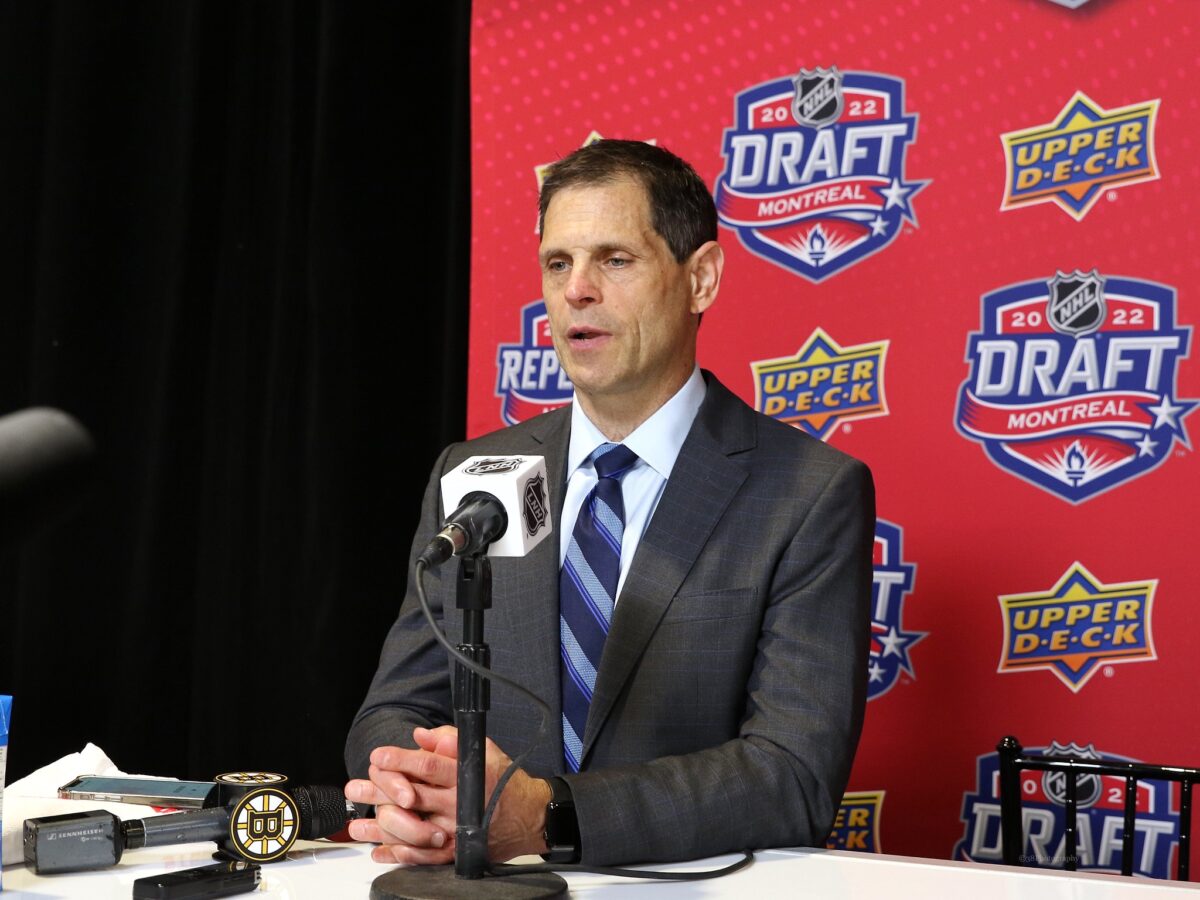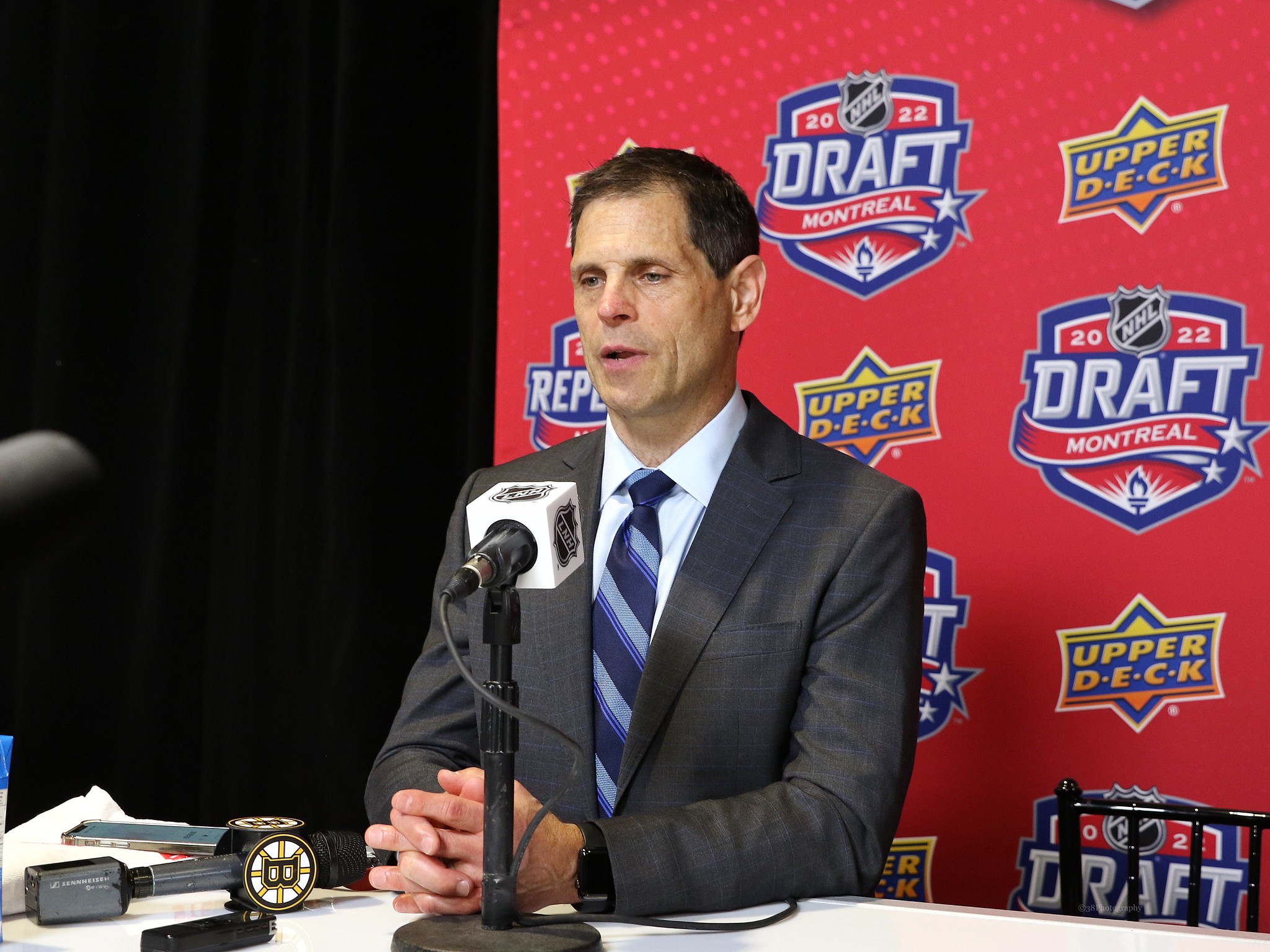 There are two prospects who are consensus picks to lead the group, Fabian Lysell, and Mason Lohrei. Lysell has remained near a point-per-game player, even after his subpar showing at the World Juniors. Lohrei has retained his position as a puck-moving defenseman who has comfortably managed his second season in the NCAA with the Ohio State Buckeyes. Over his two years, he also sits just under a point per game, but from the blue line, rather than as a forward like Lysell. Both guys should be pushing hard for a role in Boston in the next year or two, meaning they are both players the Bruins would most want to hold on to, while also being the assets other teams would value in a potential trade.
The Draft Picks Argument
Given their record to date, the Bruins will certainly be picking in the second half of the first round for the 2023 Draft, aka, where they have been drafting for years. Given this fact, there are two lines of thought, they should retain this selection to the best of their ability to keep solidifying the weak prospect pool, or they should actively try and move a piece that has proven to be a toss-up at best.
Related: Boston Bruins Top 10 Prospects – 2022 Offseason
---
Latest News & Highlights
---
To the first line of thinking, hold on to the pick in every way possible to continue building out the thin prospect line, the argument lays itself out. Given the Bruins only have two prospects that have any consensus around their ability to play NHL games, any selection in the first round, even a later pick, should jump to the top three of the rankings. In a group lacking both quality and quantity, how can a team continue to hamstring itself by moving the pick most likely to result in an NHL-caliber player? Since 2019, the Bruins have only picked in two of the four first rounds, selecting Lysell in 2021, and John Beecher in 2019. Beecher has not yet developed into the player a first-round selection warrants, so reinforcements, especially from a strong 2023 Draft class, are desperately needed.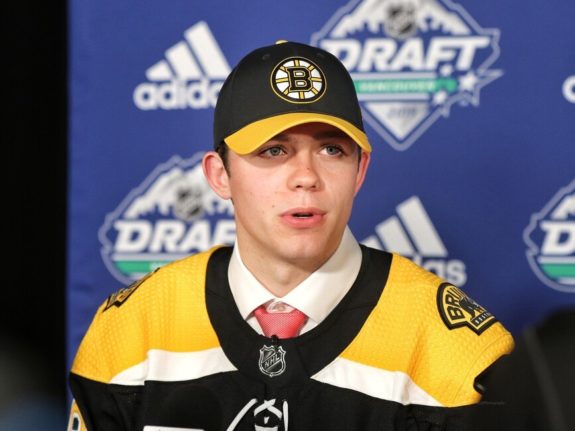 To the second point, actively shop the pick because of the uncertainty associated with the latter half of the first round, there is plenty of support for this move. A draft pick on its own is an unknown commodity, who will still be available at the pick, what quality of player will still be available, and how much longer a player selected in this range will take to develop are all legitimate questions. Similarly, given the Bruins' spotty draft record, it is fair to ask whether a selection in this range is even riskier for this organization specifically than others. For these reasons, plenty of fans and experts would be all too happy to move a future pick to acquire a known commodity that can help the team push on for their Stanley Cup goal. 
Can the Bruins Make a Deal Happen?
Yes, a deal can absolutely be made. It will all come down to whether the Bruins are willing to part with any piece of their limited asset pool. If I were in Don Sweeney's shoes, I would look to trade prospects before moving this year's first-round pick. Given the quality that is expected to be available from this draft's pool of players, even a first-round pick near the end of the group is better than in other years. 
If a team won't accept a prospect back, instead requiring a first-round pick, I would seriously debate the merits of the player. For Bo Horvat, Patrick Kane, or someone similar, maybe the move is worth it. For anyone else? I would likely pass.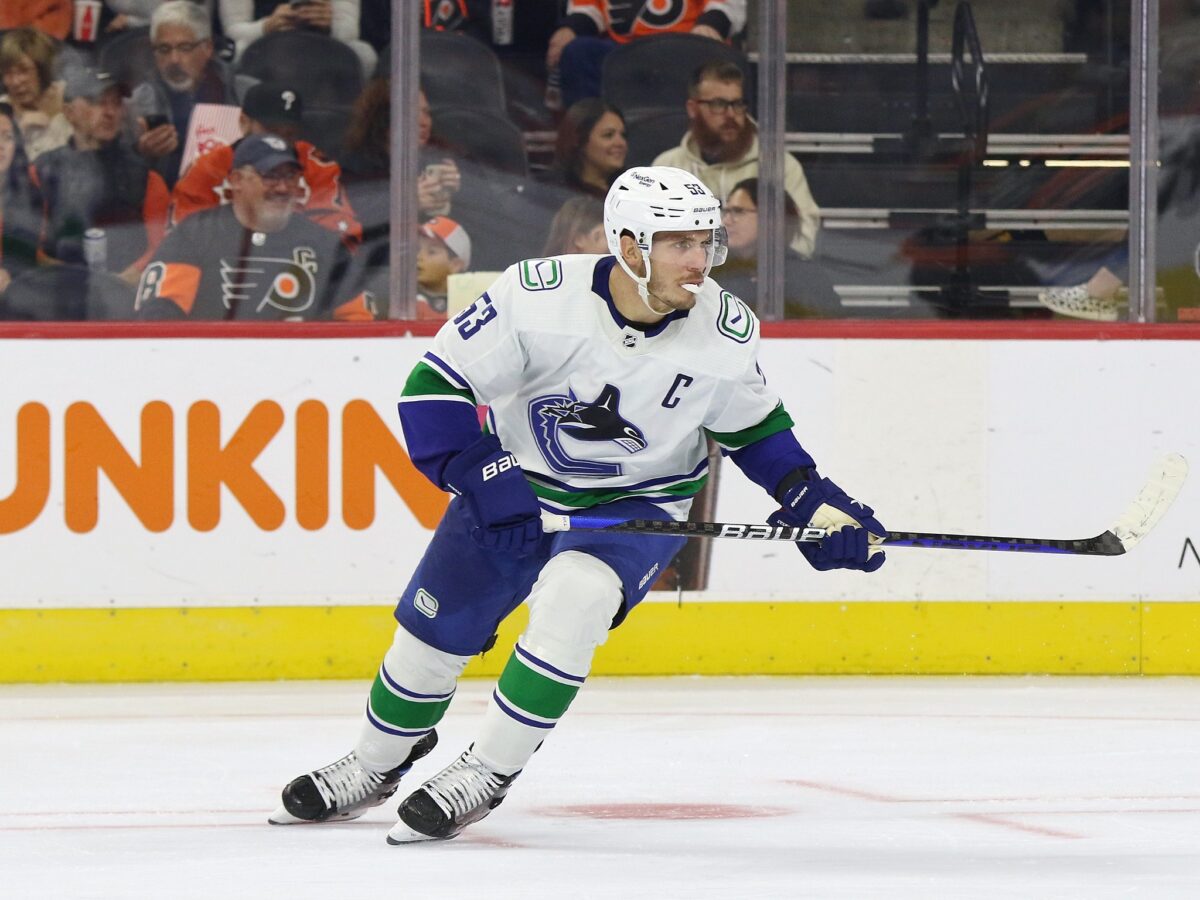 It is also important for the Bruins to evaluate what future seasons could look like. While a strong core remains in place after this one, assuming David Pastrnak is extended to a max term extension, how competitive will this team be? I'd say they should continue fighting for playoff spots, but it is unlikely the team will ever catch fire and play to the pace they are on this season. Given this fact, holding on to future first-round picks will be even more important, when they could be picking in the teens instead of the late 20's or 30's, a draft spot that is much more likely to yield an impact player (if you ignore 2015).
Related: Boston Bruins' Top 2023 Trade Deadline Assets
Fans don't have to look very far to see a team caught in this situation now in the Florida Panthers. Following last season's trade to the Montreal Canadians for Ben Chiarot, they are now without their first-round selection this season, what could be a top-ten pick. The Bruins can't afford to let a high pick like that go to another team.
In short, my ranking for available assets would be a current prospect, any non-first-round pick, this season's first-round pick, and finally a future first-round pick.
---
---