It's that time of year when NHL trade rumors begin to swirl and teams check in on which players from which teams might be available. For the Boston Bruins and general manager (GM) Don Sweeney, that means the phones will be busy at his office at Warrior Ice Arena looking to add pieces to his team that might push them over the top of the rest of the playoff field this spring.
There are some needs that Sweeney could look to address. A top-six forward that can play on the wing this season and also be insurance up the middle is an area to address, as well as a bottom-six right wing and a defenseman. There are some assets off of the current roster in Boston that could be in play. Craig Smith is the first name that comes to mind, as well as Mike Reilly who is currently in the American Hockey League (AHL) with the Providence Bruins. There are, however, some other options that Sweeney could use as part of a deal by March 3. Here are three AHL players that could draw the interest of other teams at the deadline.
Georgii Merkulov
If there is a team looking for a young forward who has a good offensive skill set, Georgii Merkulov is having a good first pro season with Providence. In 36 games, he has seven goals and 17 assists at left wing, playing top-six minutes and on the top power play unit.
Related: 3 Bruins Have Internal Options to Replace Tomas Nosek
---
Latest News & Highlights
---
Merkulov is 22 years old and is an offensive threat whenever he's on the ice with 53 shots on the net. In his one impressive season at Ohio State University, he had 20 goals and 14 assists before signing a free-agent contract last season. Also able to slide into the middle, it's hard seeing Merkulov finding consistent playing in Boston in the future with a log jam of left wings, but he could be a piece to slide into an NHL lineup with a team out of contention this season. 
Jack Ahcan
Signed as a free agent following his senior season at St.Cloud State University, Jack Ahcan has made a few trips to Boston to get his feet wet in the NHL. He scored his first career NHL goal in March of 2022 against the Chicago Blackhawks and he was an offensive defenseman in college with 21 goals and 82 assists in four seasons.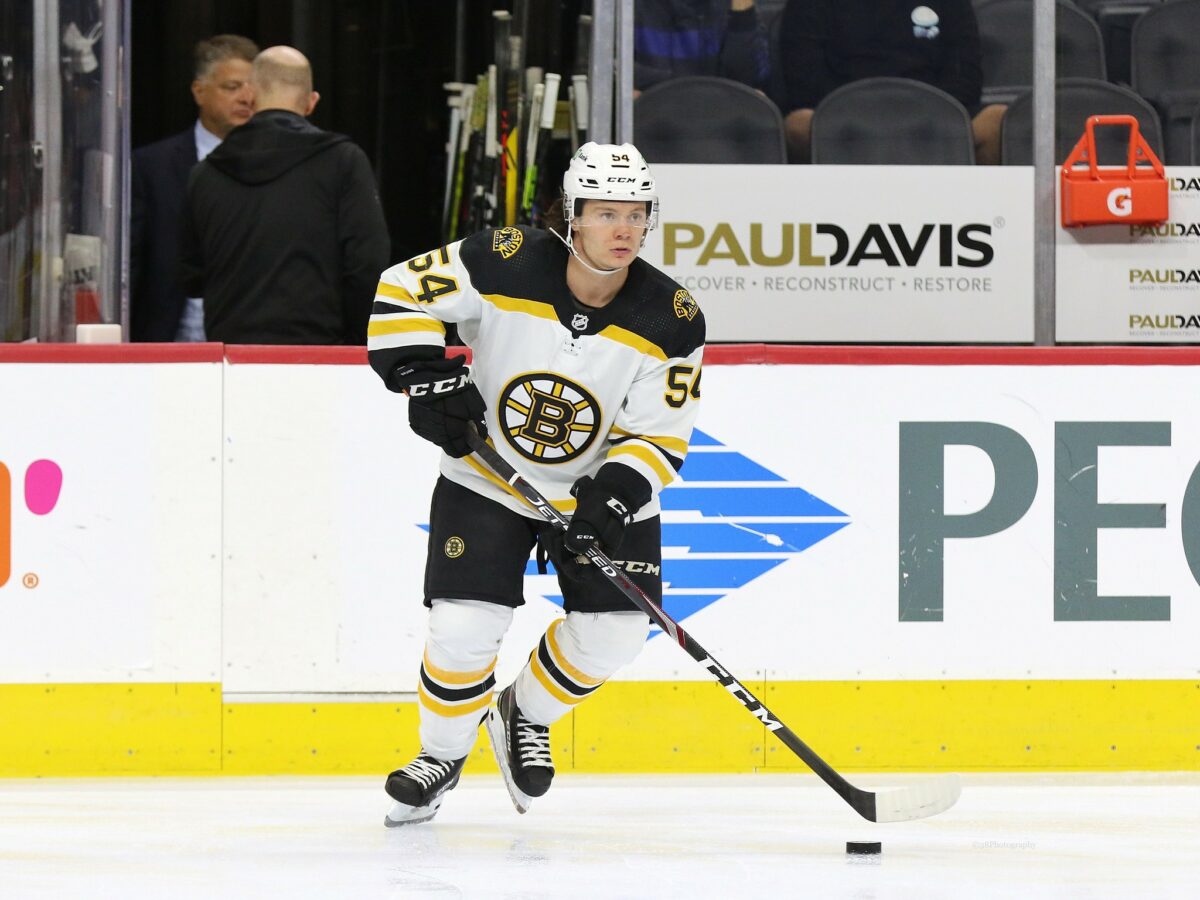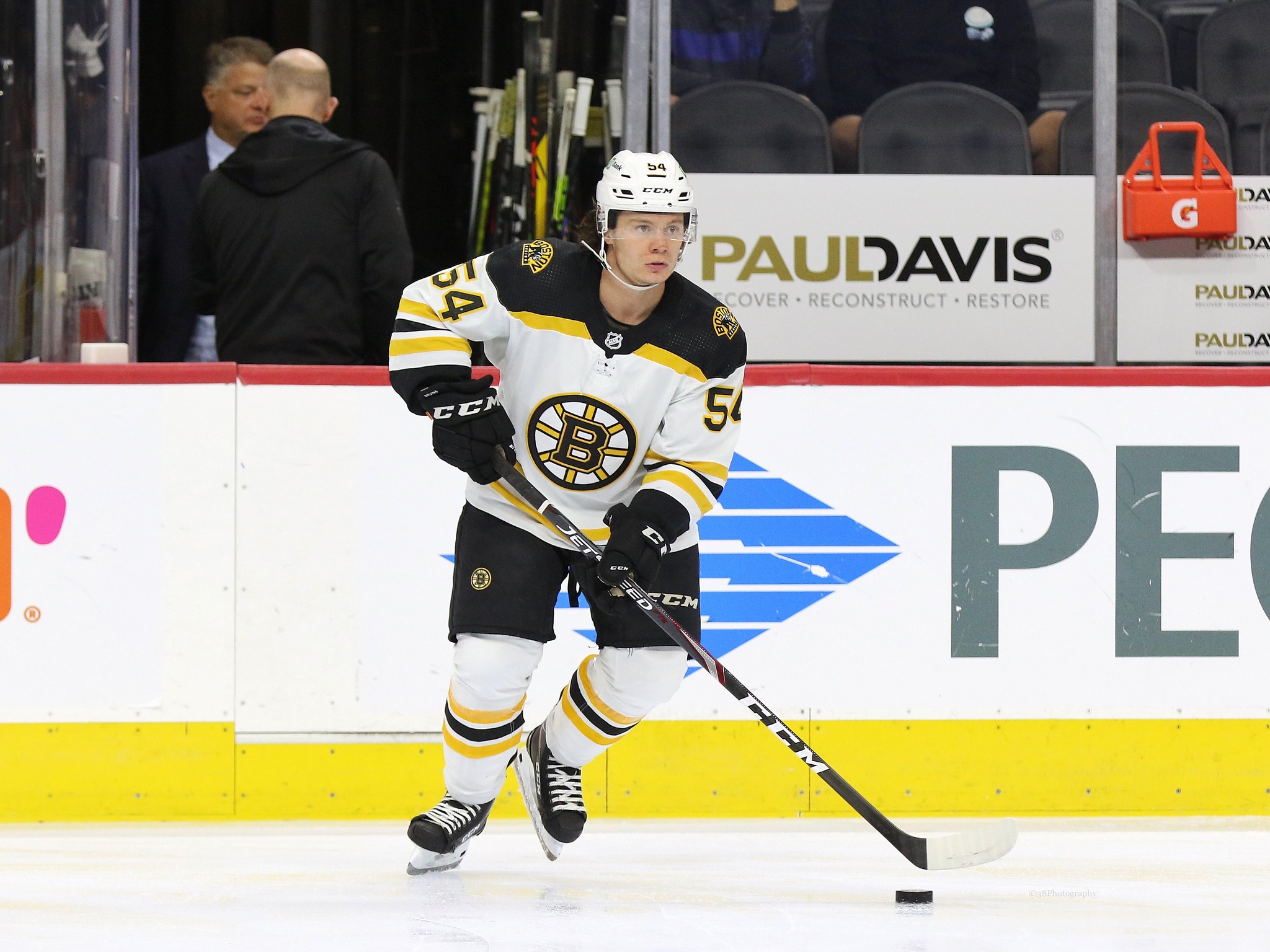 He is undersized at 5-foot-8 and 180 pounds, but there have been other undersized defensemen that have had plenty of success in the NHL like Torey Krug. His all-around game is rounding into form with Providence in the AHL and he has two goals and 18 assists in 36 games. It's hard to imagine that he has a future in Boston and moving him as part of a deal is an option Sweeney has.
Oskar Steen
Giving up young players is always a tough decision, but with the Bruins being in a win-now mode, they will have to part ways with some young talent, and one player that will draw some interest as an NHL-ready player is Oskar Steen. The 5-foot-10, 193-pound center is continuing to develop his game in Providence.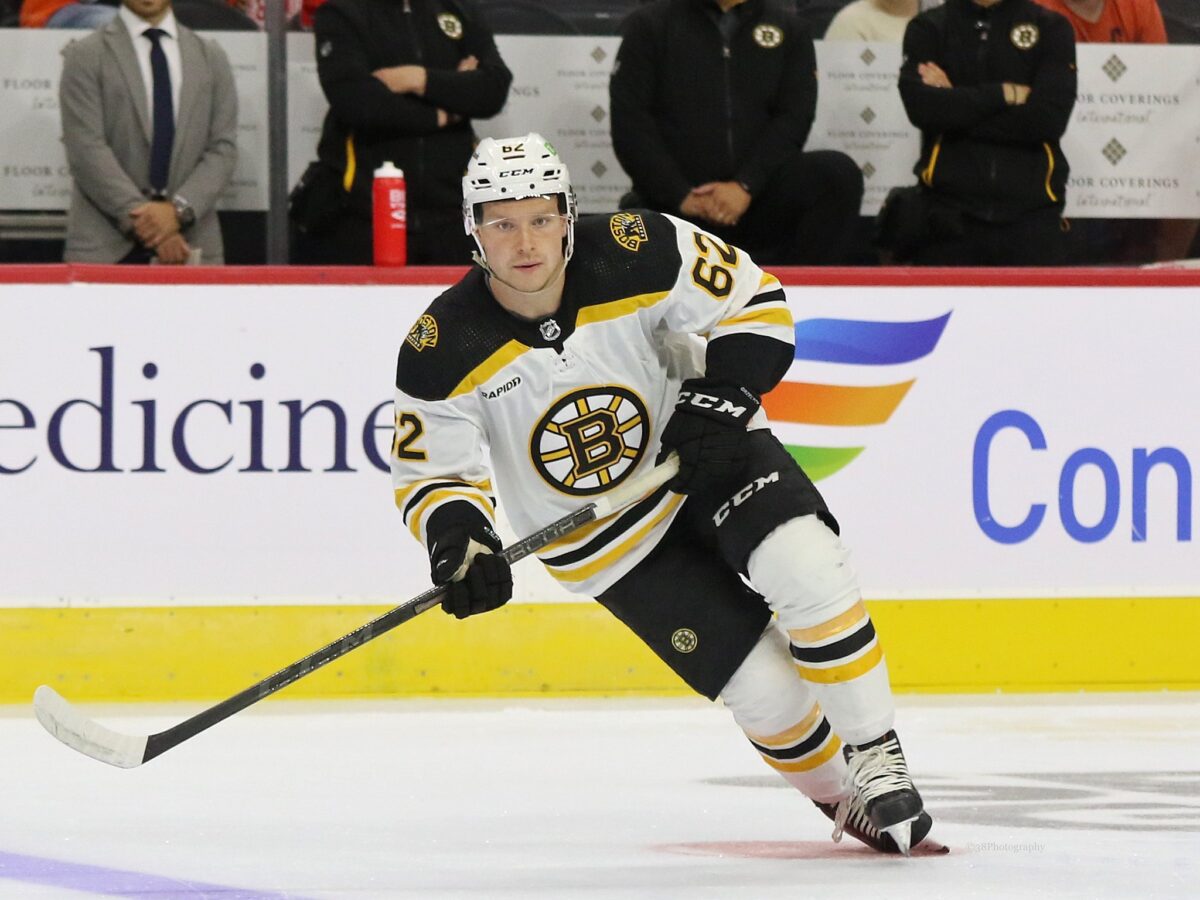 He has two goals and six points in 23 games in Boston over the two seasons. With the P-Bruins this season, he has nine goals and 12 assists in 38 games. The 24-year-old right-shot was selected 165th overall in the sixth round in the 2016 Draft and like Merkulov, it's going to be hard slotting him in Boston in the future. He is undersized, but he plays bigger and is not afraid to get to the dirty areas on the ice. Projected as a middle-six forward, a team looking for a young NHL-ready forward would be wise to include him in a trade.
Related: Canucks Need Bruins Prospect Lysell Included in Any Horvat Trade
The Bruins are on a mission this season to win a Stanley Cup. In doing so, to get impactful players to help them reach that goal means more than likely Sweeney will have to part ways with some prospects he might not want to. Merkulov, Ahcan, and Steen are options that can be included in a blockbuster package to get what Boston needs. It's options that Sweeney must use if the right trade comes along.
---
---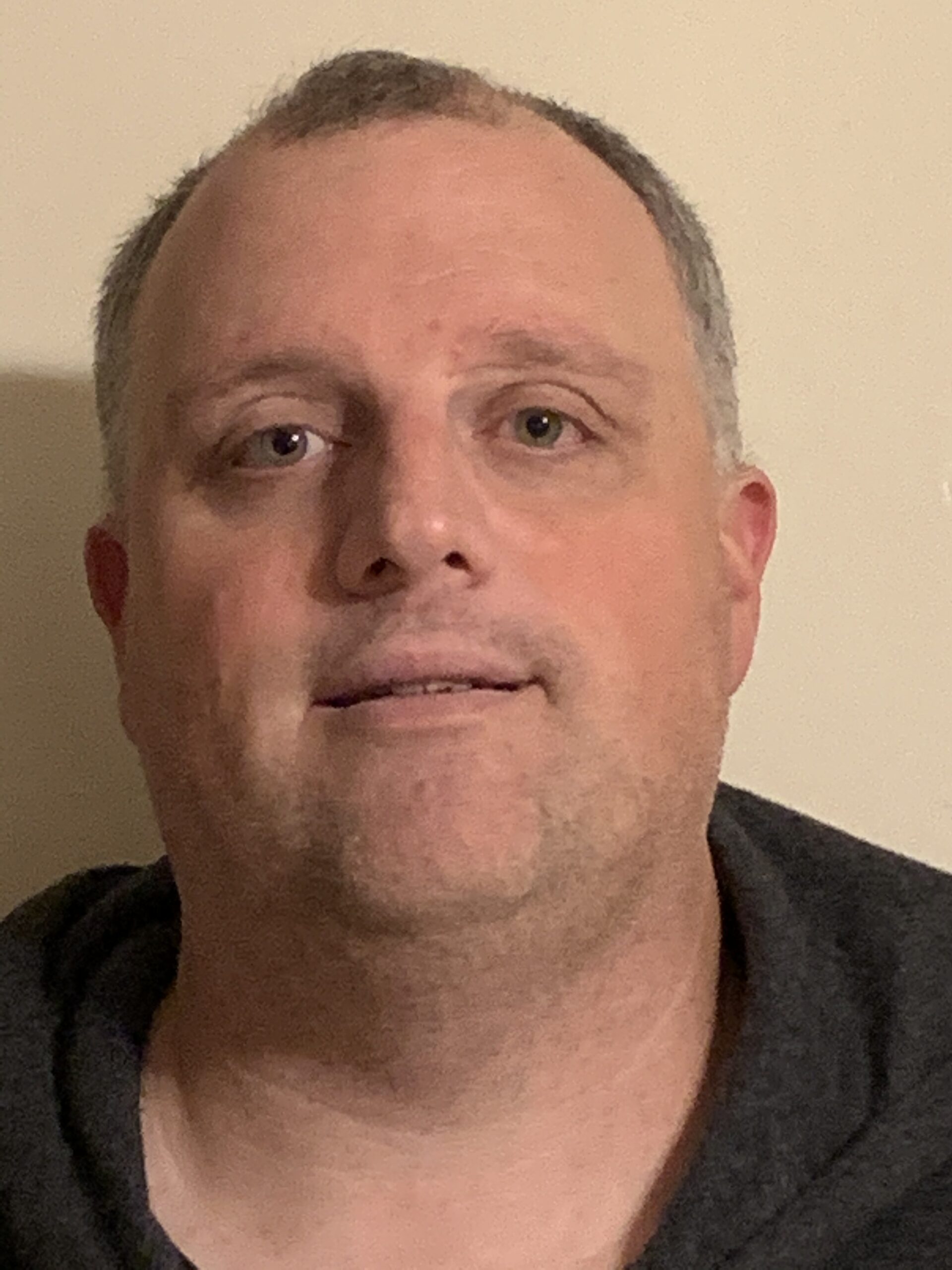 Scott Roche covers the Boston Bruins for The Hockey Writers. A frequent user of the Oxford comma. Scott has been a sports writer for 25 years for different sites and daily newspapers. Writing started out as a hobby, but it has become a passion for Scott over the years.