As the 2022-23 NHL season continues, the bigger picture is coming into focus. In the Eastern Conference, it's starting to look more like 2021-22, where the top seven to eight teams pulled away in the standings before the All-Star Break, leaving maybe one or two playoff positions up for grabs halfway through the season.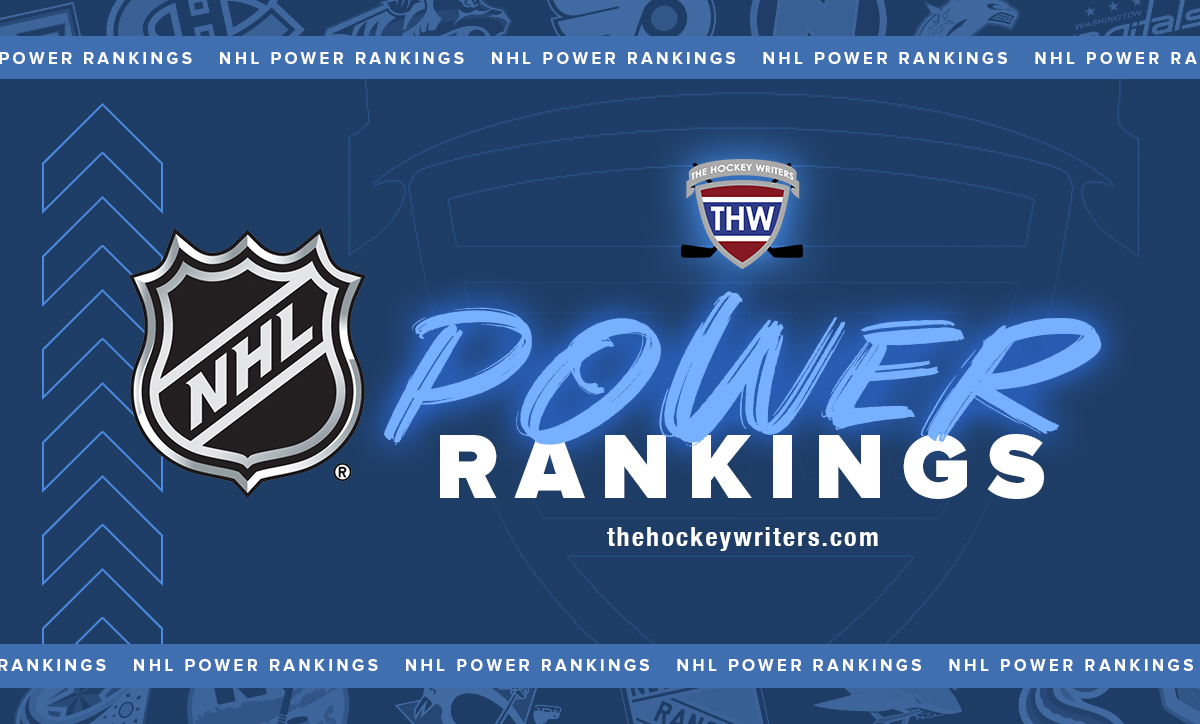 In the West, things are a bit more interesting, as the divide between the top and bottom of the division isn't as vast. This means we have a number of teams in limbo who are only a few points out of the final wild card but would need to pass three or four teams to get back into that race as well.
---
---
So, all this is to say that while there may be a lot of changes in the standings every day, these Power Rankings haven't seen that much of an overall shift, until you get to the top.
Related: NHL 2022-23 Power Rankings: Week 15
All stats and records are current as of Jan. 23rd, prior to any games taking place.
32-23: Waiting on the 2023 NHL Draft
32. Columbus Blue Jackets 14-30-2, 30 Points (Last Ranking: 32)
31. Anaheim Ducks 13-29-5, 31 Points (Last Ranking: 30)
30. Arizona Coyotes 14-27-5, 33 Points (Last Ranking: 31)
29. Chicago Blackhawks 14-27-4, 32 Points (Last Ranking: 29)
28. San Jose Sharks 14-25-9, 37 Points (Last Ranking: 28)
27. Vancouver Canucks 18-25-3, 39 Points (Last Ranking: 27)
26. Montreal Canadiens 20-24-3, 43 Points(Last Ranking: 26)
25. Ottawa Senators 20-23-3, 43 Points (Last Ranking: 24)
24. Philadelphia Flyers 20-21-7, 47 Points (Last Ranking: 25)
23. Detroit Red Wings 19-18-8, 46 Points (Last Ranking: 23)
When it comes to the bottom of the rankings this week, it's less about the movement that happened for the teams that were already here, and more about the new faces that are joining in. After another mostly middling week, I decided to move the Detroit Red Wings and Ottawa Senators down the Rankings, into the waiting on the Draft section. With the top four teams in the Atlantic continuing to win along with their own consistency struggles, the odds of either team making up 10-plus points is close to impossible with half the season remaining, so it's time to start thinking about what assets they have moving forward to the 2023 NHL Draft.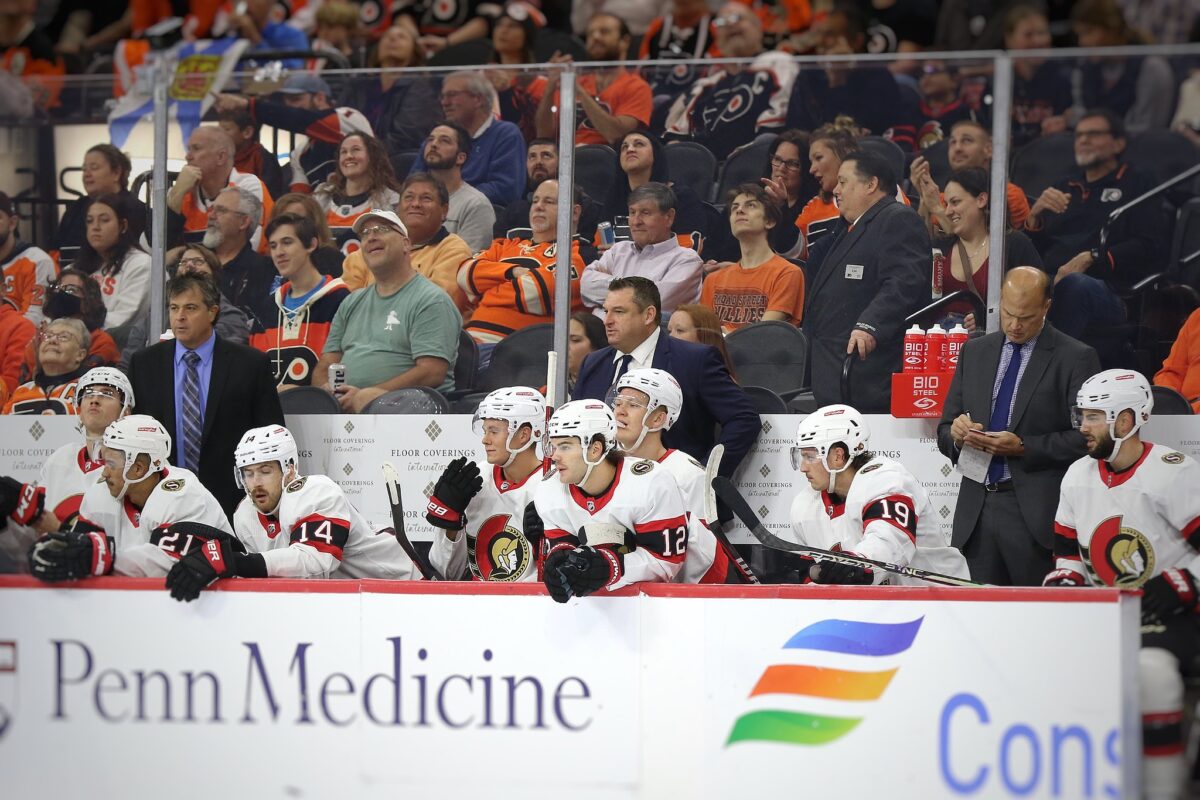 Besides those changes, I'm liking where most of these teams sit in the Rankings right now. No one has experienced a big winning or losing streak that warrants a major shift in their position, so I'm going to leave it mostly the same outside of a few minor changes here and there. Remember, though, that the NHL Draft lottery is only a few months away.
22-19: Time is Running Out Quickly For a Rally
22. Nashville Predators 22-18-6, 50 Points (Last Ranking: 19)
21. Buffalo Sabres 23-19-3, 49 Points (Last Ranking: 18)
20. St. Louis Blues 23-21-3, 49 Points (Last Ranking: 21)
19. Florida Panthers 23-20-5, 51 Points (Last Ranking: 22)
If you're a fan of any of the teams in this part of the rankings, you should still have hope that they will make a push for the postseason. The Florida Panthers, Buffalo Sabres, Nashville Predators, and St. Louis Blues are just a handful of points out of the last Wild Card opening in their respective Conferences, but the math is getting complicated for them to take it. Sure, they could go on a four-game winning streak and claim that final spot for themselves, but that would also rely upon the teams around them losing.
---
Latest News & Highlights
---
Every week, I peel back teams from this section of the Rankings, as they either start winning and push their way into the playoff hunt, or they keep losing and find themselves securely out of it. Given how things are going, I don't expect any of the four listed teams to give up on their season just yet, but they are running out of time to decide if they will be buyers at the deadline or sellers.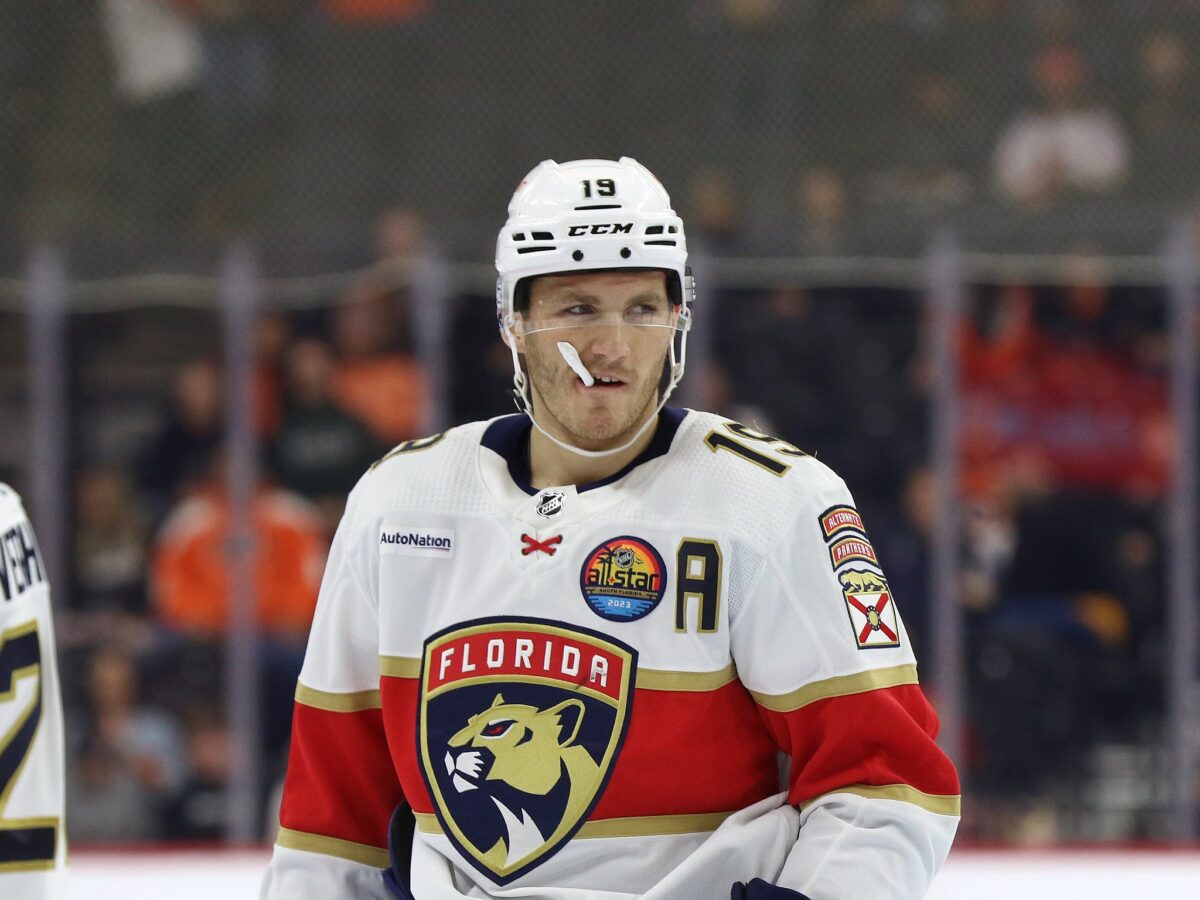 All you need is one great week to get back into the hunt, but wins can get harder to string together as the season progresses. However, if you want to see teams playing desperate hockey, any of these four will be worth a watch in the coming days and weeks.
18-12: Great Teams With Flaws
18. New York Islanders 23-20-5, 51 Points (Last Ranking: 16)
17. Pittsburgh Penguins 23-15-8, 54 Points (Last Ranking: 18)
16. Calgary Flames 22-16-9, 53 Points (Last Ranking: 15)
15. Minnesota Wild 25-16-4, 54 Points (Last Ranking: 12)
14. Los Angeles Kings 26-17-6, 58 Points (Last Ranking: 10)
13. Colorado Avalanche 25-17-3, 53 Points (Last Ranking: 20)
12. Washington Capitals 25-18-6, 56 Points (Last Ranking: 13)
11. Edmonton Oilers 27-18-3, 57 Points (Last Ranking: 14)
You can make the very real argument that the future Stanley Cup Winner will come out of this group of teams that sit just outside the Top-10 of this rankings. They feature an absurd amount of superstar talent, many of the players on these teams have hoisted the Stanley Cup at least once in their careers, and when they are firing on all cylinders, they look unbeatable on the ice.
Despite this, they also feature significant flaws that are keeping them from taking that next step. Whether it is unstable goaltending, questionable defense, a host of untimely injuries, hot and cold scoring, or a combination of all four, they all could use another piece or two to stabilize their roster for a deep postseason run.
As discussed last week, there are also going to be teams in this part of the rankings who won't make the postseason, which will be a disappointing end. Given this reality, I expect their general managers to be aggressive at the trade deadline, as they do their best to secure a spot in the playoffs.
10. Vegas Golden Knights
29-17-2, 60 Points
Last Ranking: 4
This was a bit of a market correction week for the Vegas Golden Knights. With the announcement that Mark Stone would be placed on Injury Reserve (IR), Vegas looked towards its other stars to replace the production of their captain. Unfortunately, this didn't quite happen, and the team promptly went on a three-game losing streak, leading to head coach Bruce Cassidy calling out Jack Eichel to bring more to the ice each night.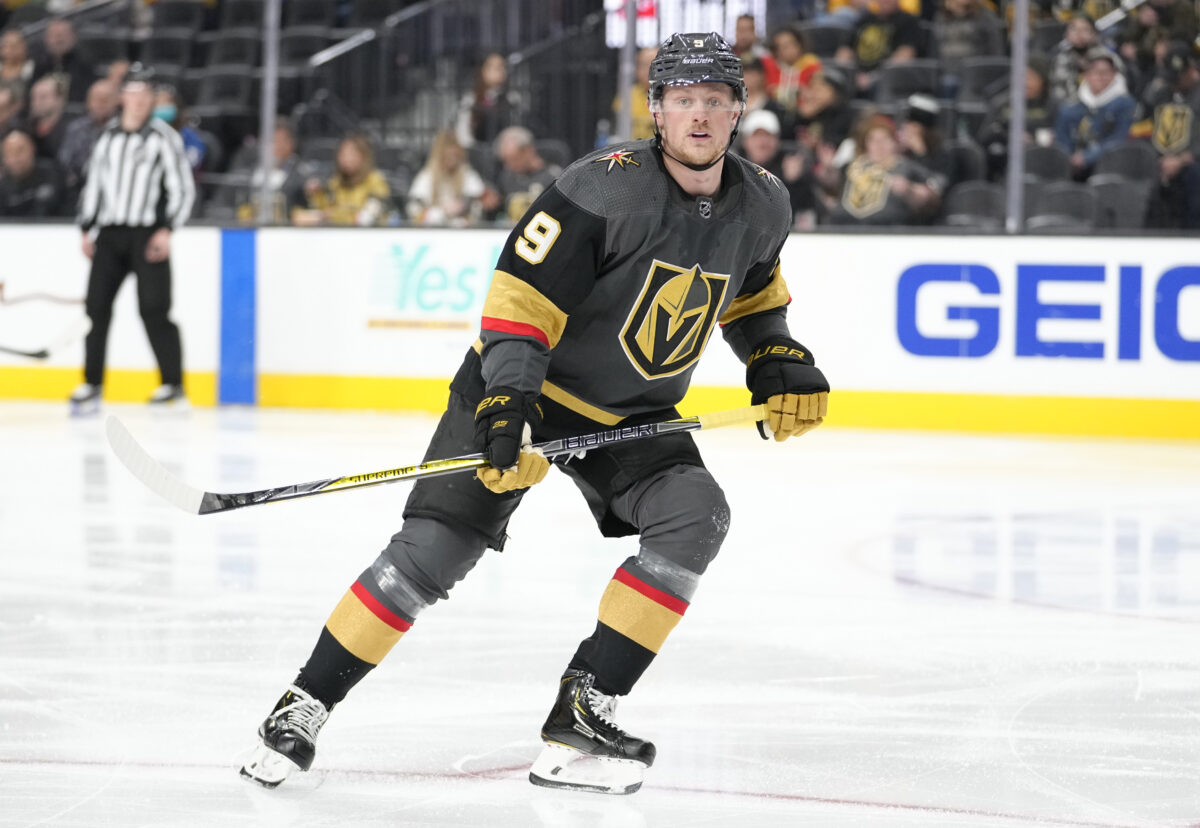 While a coach calling out one of his best players isn't the craziest thing to happen in the NHL, it's still worth noting that the Golden Knights are experiencing a bit of discontent. They are a very emotional franchise, that can react strongly when things aren't going well. So, don't be surprised when you find out they are linked to every major trade target for the next few weeks.
9. New York Rangers
25-14-7, 57 Points
Last Ranking: 9
The New York Rangers are a fascinating team, as they have been fairly inconsistent this season, but they still seem to be in complete control of their own destiny. At different points, I've heard them discussed as a sure-fire Stanley Cup favorite and a few weeks later there were murmurs that Gerard Gallant should be fired for his inability to get this team to the next level as they sat outside of the postseason.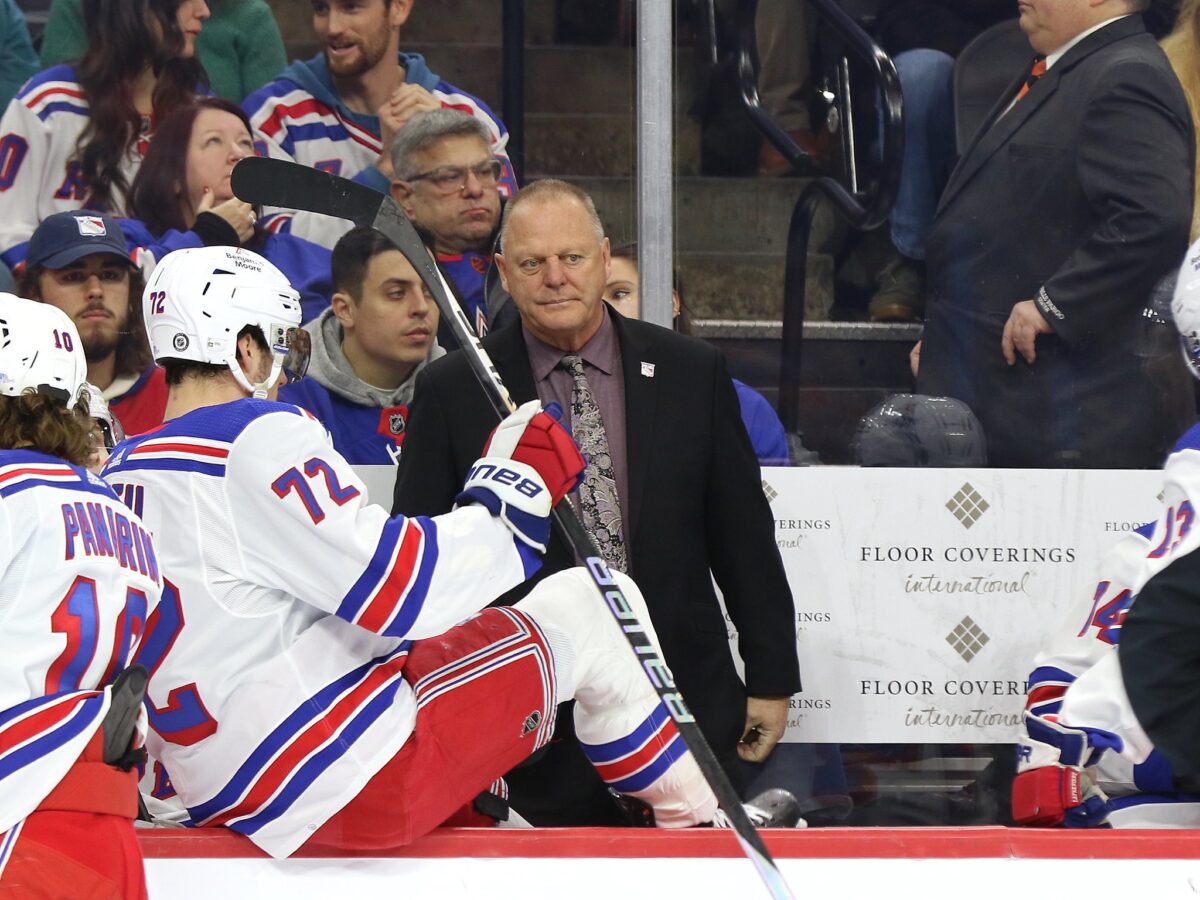 In reality, the truth is likely somewhere in between. This is a young team that overachieved last season when they reached the Eastern Conference Final. They still feature the talent to make a run at the Stanley Cup Final, but they will also struggle at times as they work through the rigors of a full regular season together. So, don't expect them to set any records, but also don't be surprised when they are pushing into Rounds 2 and 3 of the postseason.
8. Tampa Bay Lightning
29-15-1, 59 Points
Last Ranking: 11
Death, taxes, and the Tampa Bay Lightning playing good hockey in January. There really isn't much to say about their week on the ice, other than Steven Stamkos breaking through and scoring his 500th career goal against the Vancouver Canucks on Wednesday.
Related: Steven Stamkos' Journey to 500 Goals
With this milestone finally out of the way, Stamkos and the Lightning look to continue doing what makes them a successful team. Even though their lead on fourth place in the Atlantic Division has shrunk to eight points, there really isn't a lot for them to be concerned about right now, as long as everyone stays healthy.
7. Seattle Kraken
27-14-5, 59 Points
Last Ranking: 8
Are the Seattle Kraken playing the most sustainable hockey right now? Maybe not. But wow are they fun to watch. They look like a team that's found their footing and are ready to make their mark on the NHL. I'm really excited to see what they do at the trade deadline, as they have the future assets and cap space available to make a real splash, and they could potentially add a lot more than just a rental player. As a fledgling franchise, it's easy to root for the Kraken as they fight to bring playoff hockey back to Seattle.
6. Winnipeg Jets
31-16-1, 63 points
Last Ranking: 3
While the Winnipeg Jets didn't have the best start to the week, they still managed to scrape together two-straight wins to end it. However, these wins were against some of the weaker teams in the East, so it's hard to tell how much you can take from them.
Given how things were looking before the weekend, though, Winnipeg will be happy to take two wins where they scored five goals and ride off into the next week sitting atop the Central Division.
5. New Jersey Devils
30-12-4, 64 Points
Last Ranking: 5
This was a bit of an exciting week for the New Jersey Devils, as all three of their games needed overtime or the shootout to be decided. On the plus side, New Jersey came away with five out of a possible six points in these decisions, which helped to further cement them as one of the best teams in the NHL while opening up a seven-point lead on third-place in the Metropolitan Division.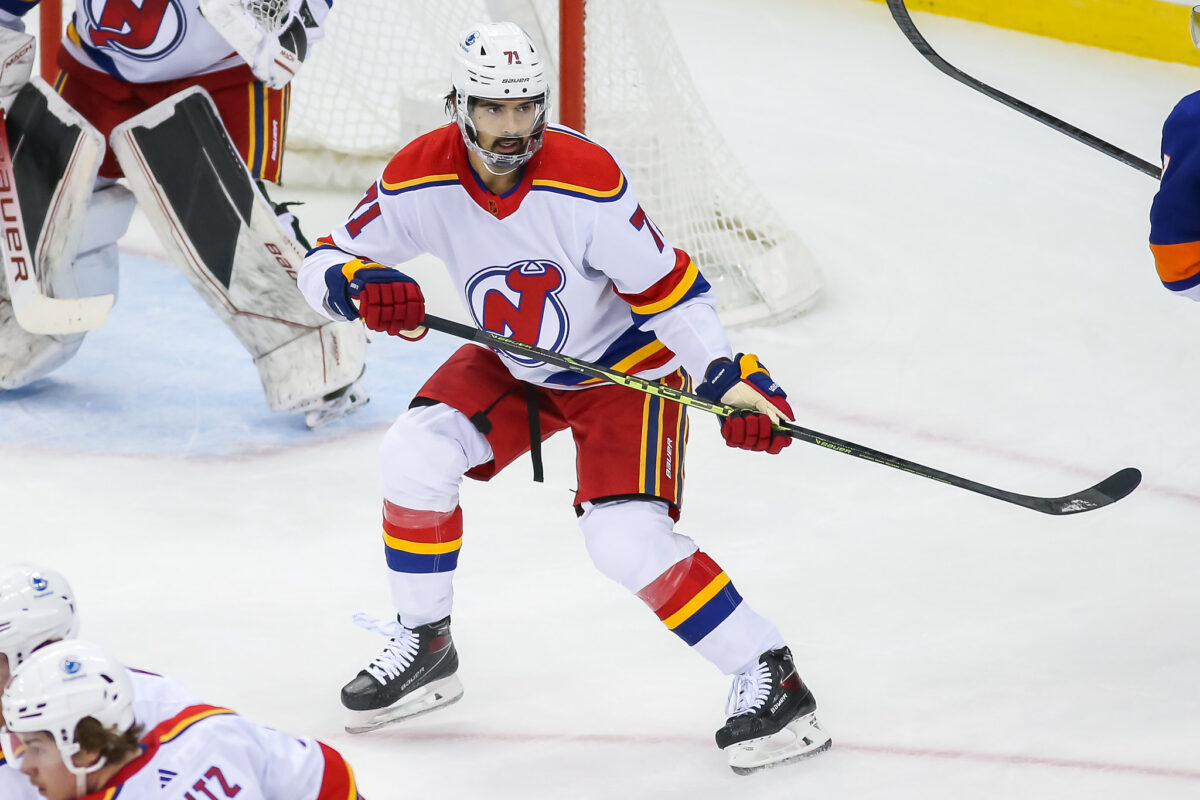 However, they are within striking distance of first place in the division, and one more good week could put them above their divisional rivals. Given their expectations heading into the season, this is an exciting position for the Devils to be in.
4. Dallas Stars
28-13-7, 63 Points
Last Ranking: 7
If there were any doubts about how high the Dallas Stars' ceiling could be this season, they certainly showcased why they are currently tied for the best team in the Western Conference after they dominated their opponents in three out of four games. Against the Golden Knights, Kings, and Coyotes, they posted three shutouts while scoring four goals a game.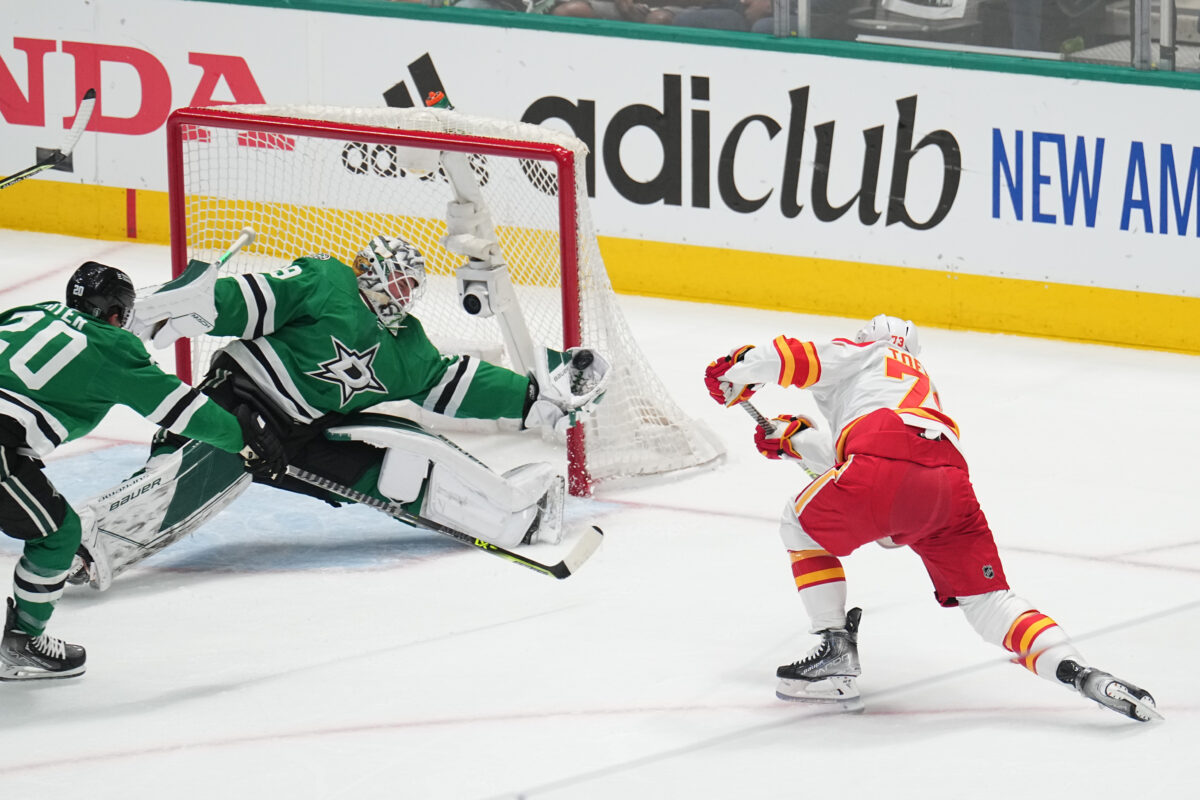 This was an absolutely absurd week for the Stars, and while they did lose one game to a lesser opponent, dominating two of the best from the Pacific Division really helped them make their case that they are already gearing up for a deep postseason run.
3. Toronto Maple Leafs
29-11-8, 64 Points
Last Ranking: 6
I'm not really sure what to make of the Toronto Maple Leafs week. They started with a barn-burner win against the Panthers, where they showed resiliency in a come-from-behind win, then they beat the Winnipeg Jets convincingly 4-1, only to follow that up with a disappointing overtime loss to the Canadiens where they blew a two-goal lead.
Related: 3 Maple Leafs Most Likely to Be Traded Ahead of 2023 Deadline
Overall, this was a good week for the Maple Leafs, as they are still putting up points and locking down their spot in the Atlantic Division. I would just like to see a little more consistency out of them to feel confident in their chances this postseason.
2. Carolina Hurricanes
29-9-8, 66 Points
Last Ranking: 2
The news for the Carolina Hurricanes this week wasn't good, despite the team having a fairly standard week on the scoreboard (2-0-0). However, Carolina had another setback on the injury front this week, when Max Pacioretty suffered his second Achilles tear mere days after recovering and returning from his first.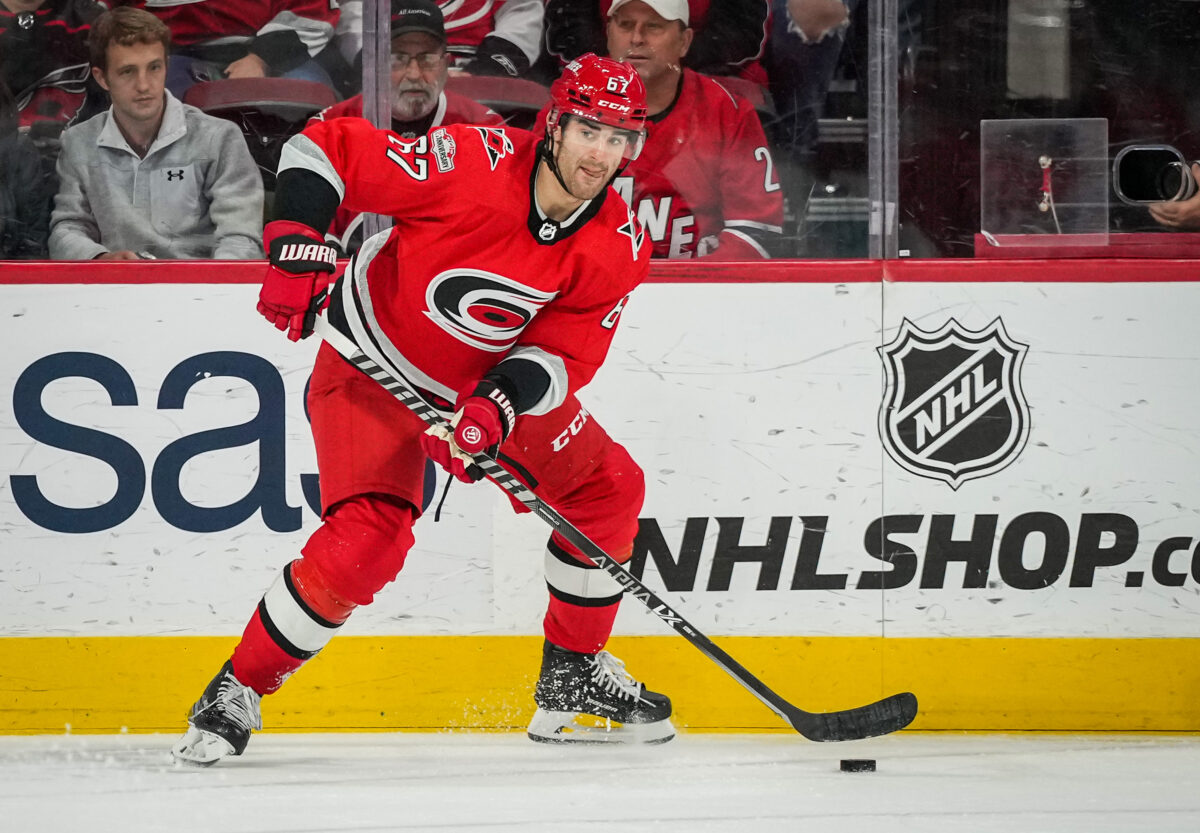 While the Hurricanes have been a great team without Pacioretty, they were certainly hoping that his mid-season return to the team would act like their major trade deadline acquisition. Now that he will likely be out long-term again, Carolina will have to re-think their strategy and start shopping around the trade market harder than they likely originally planned.
1. Boston Bruins
36-5-4, 76 Points
Last Ranking: 1
The Boston Bruins continue to make this look easy. Since being shut out by the Kraken last week, they turned it back on again and won four straight. Even with injuries striking their depth players, the Bruins haven't missed and beat and the team still looks like a wagon that will cruise to the 2023 Presidents' Trophy. If they keep this winning pace up, they could even set a few more NHL records, which would be fitting given their talent.
January Hockey Is Creating Questions
The month of January has been a hectic one for most of the NHL. Between long road trips, important homestands, and one of the worst coaching situations I've seen in sports, this month has had a lot happen so far, both positively and negatively. The hockey has continued to be fun, though, and it looks like teams are starting to gear up and prepare themselves for the long stretch ahead of them before the Trade Deadline.