When the Toronto Maple Leafs drafted Matthew Knies 57th overall in the 2021 NHL Draft, they were drafting a player that could provide something that this team was lacking for some time. A big, physical and highly skilled winger that could do it all.
Since then, Knies continues to be a factor at the collegiate level in his sophomore season. After an impressive freshman season, he is once again a point per game player (27 points in 25 games) on an extremely talented University of Minnesota team. While he had a bit of a slower start this season, he has picked up right where he left off. 
---
---
As he continues to take strides with his development, Knies is showing why the Maple Leafs drafted him as he continues to show tremendous upside as a prospect. From last season, to the Maple Leafs development camp, his game has been taken to new heights as he continues to showcase his strengths. With his play this season, there's a good chance that he can be a possible top-six option when he signs his contract.
Patience Starting to Pay Off
Despite having a strong season as a freshman, Knies could've signed his entry-level contract once his season came to an end. However, he didn't feel like he was there yet as he wanted to return for another season and continue to develop his game.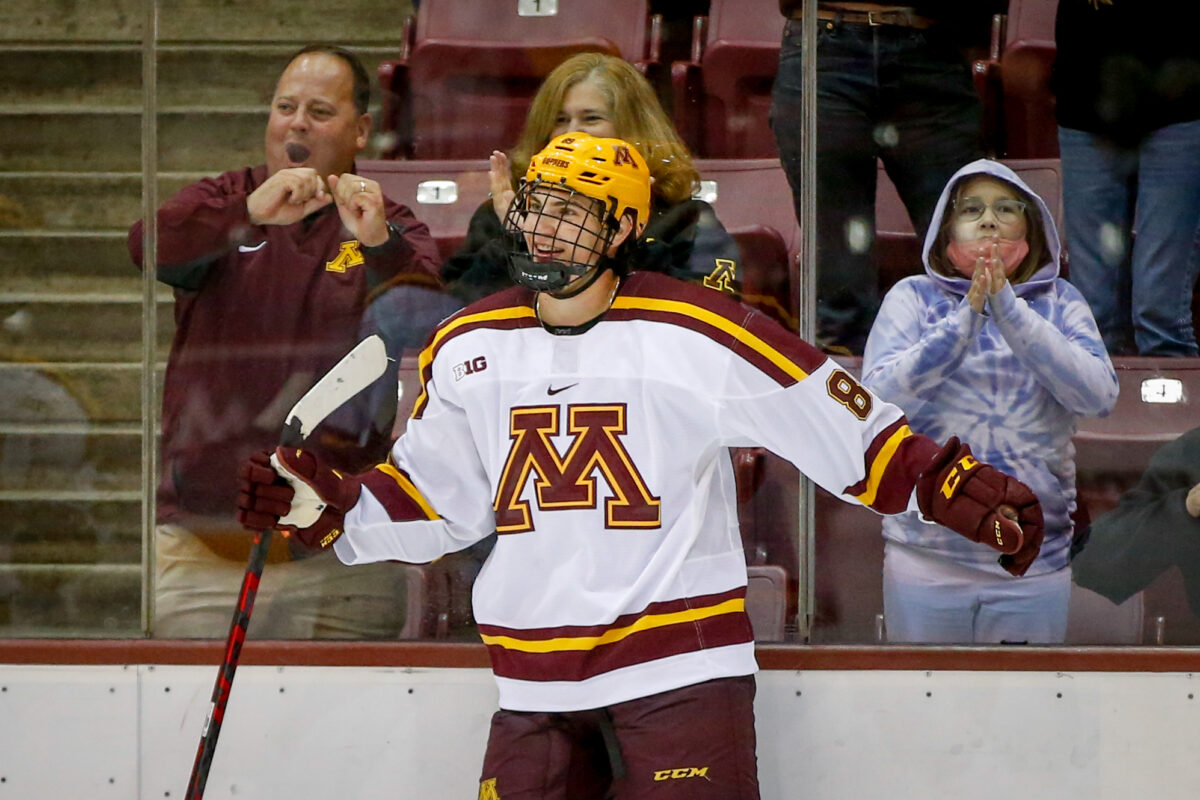 "I thought I just needed one more year (with Minnesota) to become a better player," Knies said in the summer in a post by NHL.com's Dave McCarthy. "I know it's a big step to make it to the NHL and I'm trying to make it a much smoother transition. I think I'm going to develop a lot next year and hopefully I can join them at the end of the season."
So far, so good as Knies looks to have taken a major step with his game and overall development as the patience is paying off. He continues to play with that power forward-like mentality, displaying a strong net front presence, showing off his shot and playmaking abilities as well as his overall offensive awareness and positioning. He appears to have found another gear to his game as he has more of a jump with his first step and added speed, something that he wanted to improve on this season. 
Related: Maple Leafs Haven't Proven They're Any Different Yet
The fact that both the Maple Leafs and Knies were on the same page in regards to his development, it'll benefit both sides in the end. He's looking to make a smooth transition and the Maple Leafs could be getting a potential top-six, powerhouse winger when he arrives.
---
Latest News & Highlights
---
With Knies playing at all levels last season at the World Junior Championship, Olympics and college, he has been in multiple situations that is beneficial to his overall growth as player. The skillset was already evident but the experience he has had in a short amount of time is going to be a major reason why he'll succeed at the next level.
Imposing His Will Offensively
While the spotlight is also on St. Louis Blues 23rd overall pick in 2021, Jimmy Snuggerud and Arizona Coyotes third overall pick Logan Cooley– as they're first and second in team scoring respectively– Knies sits third in team scoring. Overall in the NCAA, Knies is tied for first in game-winning goals, tied for seventh in power play goals and tied for fifth in shorthanded goals.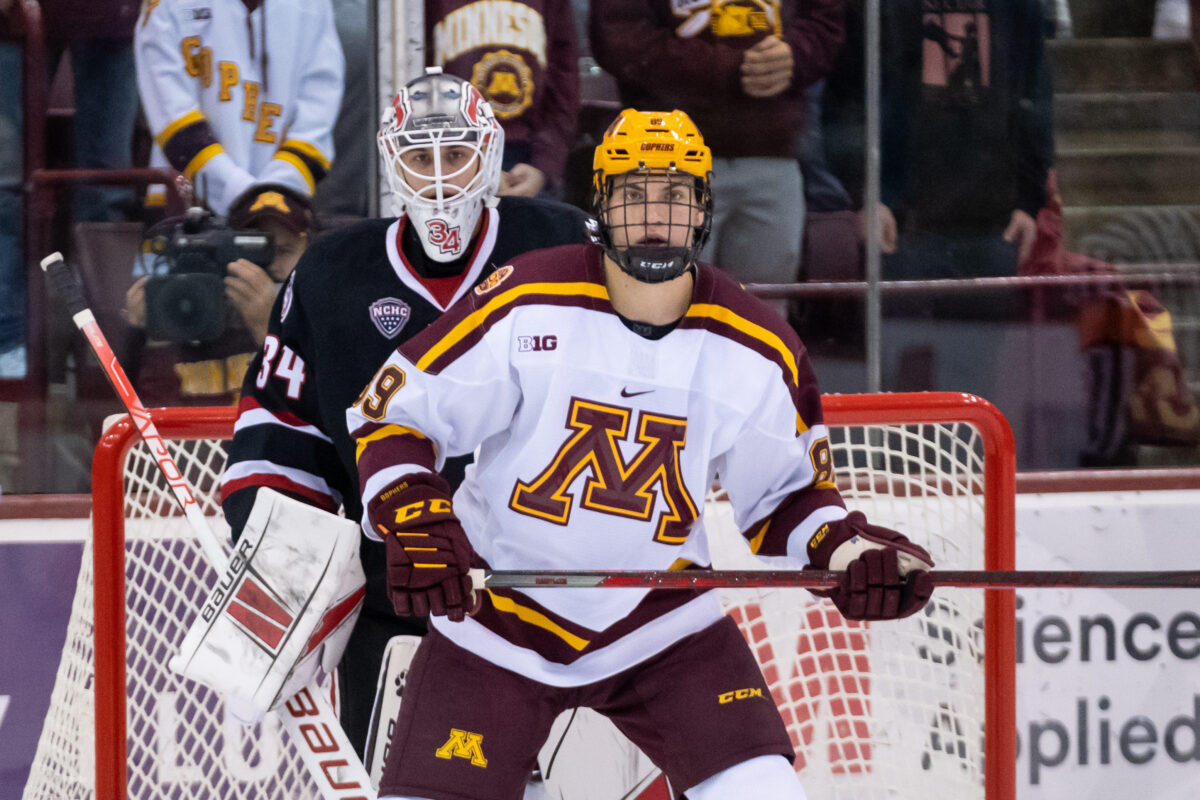 One thing continues to stand out as Knies is consistently utilizing his strengths to his advantage. Given his 6-foot-3, 209-pound frame, he's always gaining the inside edge and establishing great body positioning to main control or even win puck battles.
While that aspect to his game was on full display, he's once again continuing to impose his will with the combination of his size, skill and offensive drive. The way that he uses his agility and speed in order to separate from the opposition this time around is also standing out in every situation. Whether he has possession or not, he has the mindset and awareness to constantly be looking for the open spaces as he always wants to remain a scoring threat. 
Knies had some really great plays last season, but he's been finding the highlight reel a lot as of late. No play was more impressive than this individual effort while being short-handed.
Knies gains control of the puck and leads the rush on the zone exit. He makes a quick move to the outside and as soon as the defender tries to keep him there, Knies makes a soft, one-handed touch to get by. He then makes another move around the second defender before making a diving effort to get the shot off and score the goal.
This was an absolutely impressive goal from Knies. As mentioned previously, his speed is a big factor on this play as he got a strong first step and never breaks stride. Along with his size, he's able to evade the stick checks and fend off any sort of pressure while still attacking the middle of the ice and the net. 
On this next play, the speed, drive and body positioning are very evident. While Knies does lose the handle on the pass, the hustle and acceleration he displayed to outwork and outmuscle the defender to regain control shows his work ethic and drive. As he shields the puck perfectly, he then drives hard to the net with such force and determination. He takes advantage of the five-hole shot for the goal.
Knies isn't showing any signs of slowing down as he continues to be an impact offensive player. The Maple Leafs need a goal-scoring winger with size and Knies is shaping up to be just that.
Auditioning for Top-Six Role
The biggest question last season was if Knies was ready to make the jump to the NHL and take hold of a roster spot. It was possible, as the Maple Leafs could've used his skillset. This time around, it's more likely that the Maple Leafs could give him every opportunity to be in the top-six as there's a spot open for the taking. Given how he has another collegiate season under his belt and taken major strides in his game, it's not out of the question.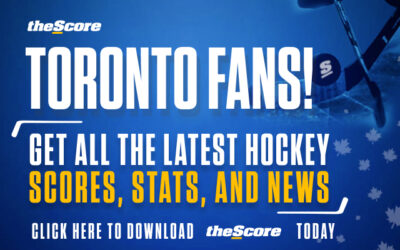 The Maple Leafs could be in the market for a top-six forward –like San Jose Sharks' Timo Meier– ahead of the deadline. Should the Maple Leafs miss out on that impact player, if Knies continues on this course, he is exactly what this team needs in a top-six role. 
As the Maple Leafs have stated before, there is no rush for Knies and may not be put into that spot right away. If he's able to crack the roster, continue to impress and move his way up the depth chart, he could find himself in that spot by next season. Even if he's in a third line energy role, he has the speed and physicality to be an effective middle-six player early on. It's even possible that with some time in the American Hockey League, that could be beneficial. 
Related: Maple Leafs' Holmberg Playing to Stay in the NHL
We saw how quickly Pontus Holmberg made an impact this season and now Bobby McMann getting his chance. With Knies' quick progression, he could very well be getting looks sooner rather than later. The NHL is on his mind. If he manages to develop even more, then there's a spot high up on the roster with his name on it.
---
Sign up for our regular 'Maple Leafs Newsletter' for all the latest.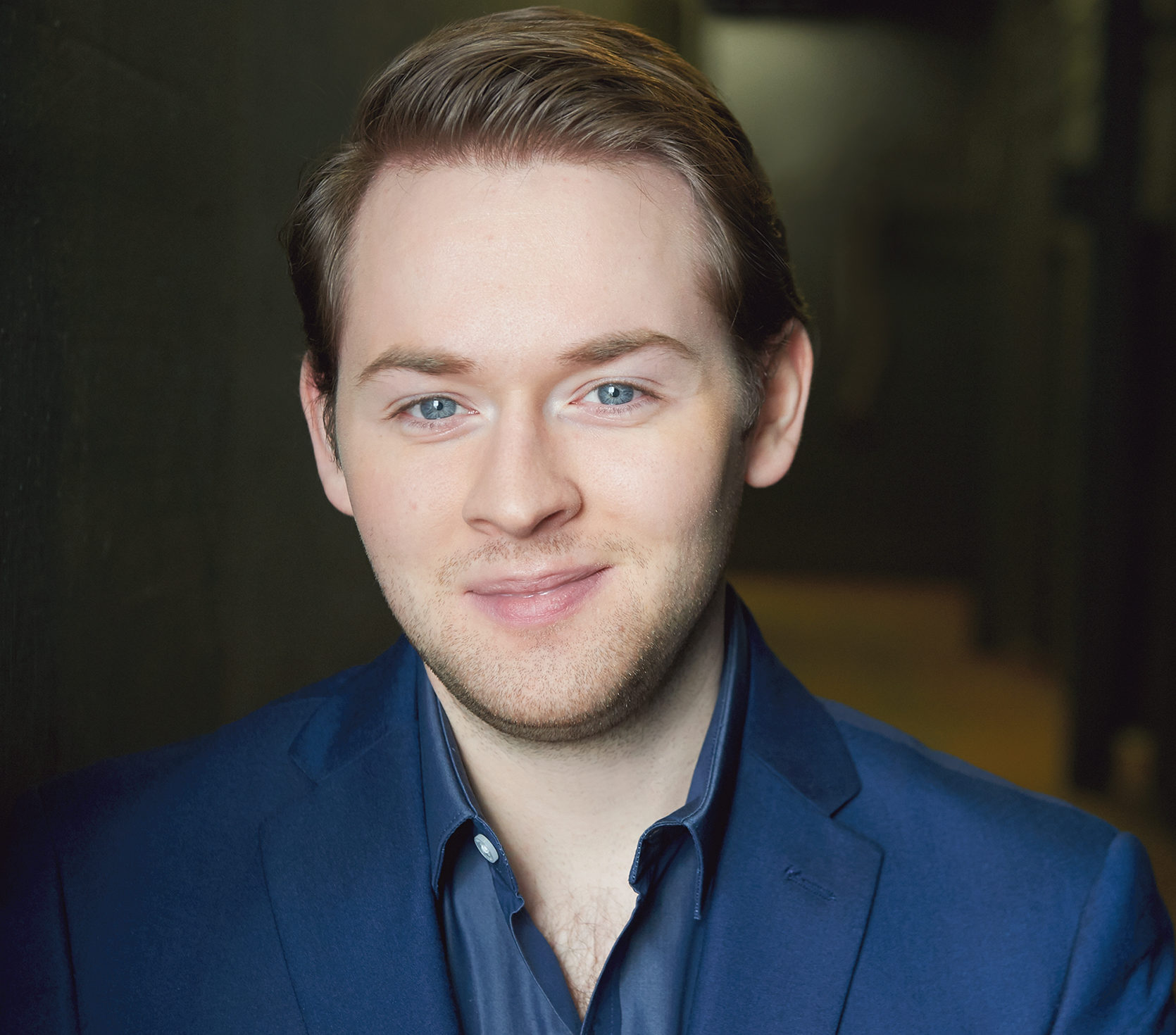 Peter is in his third year with The Hockey Writers, covering the Toronto Maple Leafs and heading the Draft and Prospects section. He has previously interned at The Hockey News and worked on Toronto Marlies broadcasts for Rogers TV. He currently is the co-host of the podcast Sticks in the 6ix and a frequent guest on Maple Leafs Lounge. Aside from hockey, he also enjoys drumming, animation and impressions/ voices.