When the Montreal Canadiens play the Nashville Predators Tuesday night (8 pm Eastern in Nashville), it will presumably mark the first time this season Vezina Trophy candidates Carey Price and Pekka Rinne face each other this season.
Carey Price vs. Pekka Rinne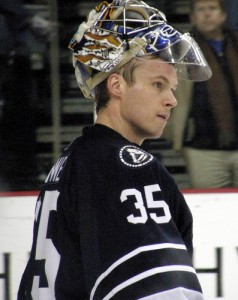 Whatever ends up happening in the game, there most definitely hasn't been as much hype to that effect in the lead-up that there probably should be… or, perhaps more accurately, probably would have been had the game taken place just a few weeks ago.
That's because, while both goalies find themselves among the league leaders in regard to most major statistical categories, Price has almost been playing in a league of his own. Rinne, meanwhile, has seen his game drop off to the point that his name is uttered in the Vezina conversation as a mere formality.
Obviously, Rinne is still an elite goalie. His .927 save percentage is proof to that effect if his 38 wins (second to Price's 40) aren't. However, it wasn't too long ago, just prior to the All-Star Game when he got injured, forcing him to miss the festivities, that he was arguably the Vezina favorite.
From Hart Candidate to Hurt Candidate
It isn't that upon Rinne's return from that lower-body injury that he hasn't been the same goalie, however much that would fit a convenient narrative. In his first game back after missing eight, he allowed four goals in a loss to the Anaheim Ducks, but he then proceeded to win his next five, allowing seven goals in the process.
It's at that point that the wheels came off, though. In the 14 games since, the 38-15-4 Rinne has gone 4-8-2, allowing 35 goals with a mediocre save percentage of .908. That his record is as spectacular as it is indicates that Rinne could at one time have been a serious rival for the Vezina Trophy relative to Price… perhaps even the Hart Memorial Trophy as well, for which Price has also become a front-runner.
Price is 40-15-4 with a 1.86 GAA and .938 save percentage. The next-highest save percentage is .929 (Devan Dubnyk of the Minnesota Wild). The real story though is, when Rinne got injured in a January 13 game against the Vancouver Canucks, he essentially passed the baton to Price as the league's best goaltender.
Indeed, the very next day, Price, who was far from as slouch up to that point, started a new five-game winning streak, which included back-to-back 1-0 shutout victories over the Washington Capitals and New York Rangers. Since Rinne went down, he has gone 18-5-2 with 36 goals allowed and a save percentage of .951.
Rinne Still in the Running?
One has to believe that, despite his recent struggles, Rinne will still find himself in the mix come the end of the season when it comes time for general managers to vote on the Vezina.
He's second in wins and GAA (2.09), and, even though he's fifth in save percentage, New York Rangers backup Cam Talbot and Cory Schneider, the goalie for the out-of-the-playoffs New Jersey Devils, are among the ones ahead of him (Price and Dubnyk). So, it stands to reason Rinne will end up one of the three nominees.
To the dismay of Edmonton Oilers fans, Dubnyk, who has the third-best GAA (2.10) will likely be the third, at least based on stats entering action Tuesday night.
A New Hope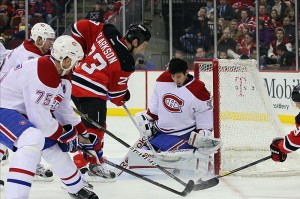 That's part in parcel the point. The season is not yet over and the trophy winners are far from decided, even if Price is head and shoulders above the competition at this stage of the game, with roughly 10 contests remaining for each team.
There's still time for Rinne to turn it around. In fact, in his last start he posted his first shutout since December. Granted, it was against the Buffalo Sabres, who feature about as much firepower as an actual sabre in a gunfight. Still, baby steps.
And, yes, there's still time for Price to theoretically falter and Rinne to pick up the pieces en route to an upset Vezina victory. It's unlikely, but possible. Price does seem to be holding all the cards at this stage, including the one non-statistical advantage in this race few are talking about, age.
Price is 27. Rinne is five years his senior and at the stage of his career where some goaltenders start to decline. Maybe, just maybe Rinne wasn't just passing the baton to Price for this season but the next few years.
It's all speculation at this point. No one knows what the future holds, not even tonight. Chances are pretty decent it will end up being a low-scoring affair, though. And, despite what fans have been conditioned to believe since the start of the century, there's nothing wrong with that.
In fact, there's something very good… Well, two very good things—Correction: one that's very good and another that's out of this world.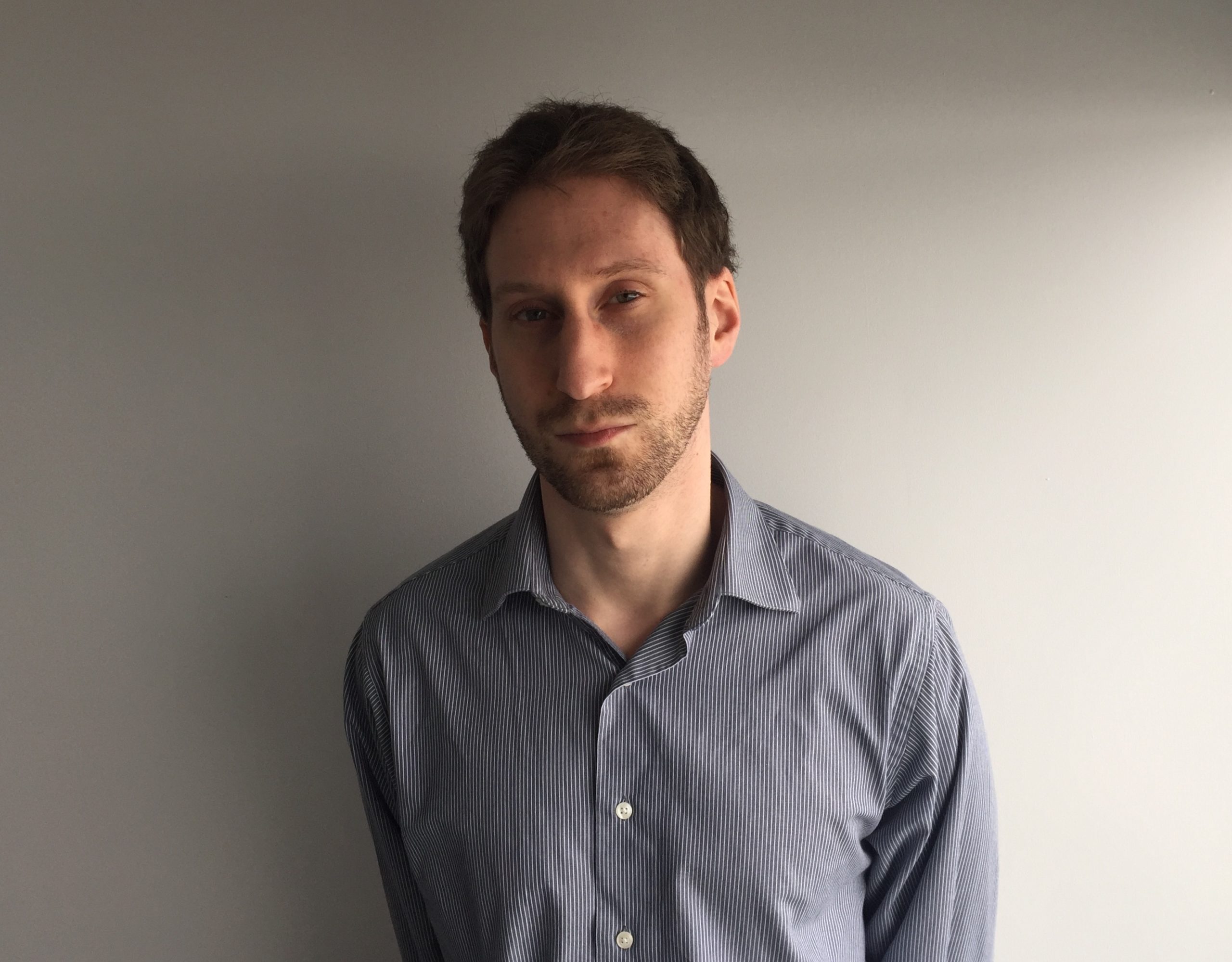 After 10 years of writing hockey, Ryan decided it was as good a time as any to actually join The Hockey Writers for the 2014-15 season. Having appeared as a guest on such programs as CBC Radio One's Daybreak, Ryan has also written for the Montreal Gazette and Bleacher Report and worked for the NHL itself and his hometown Montreal Canadiens. He currently writes about all things Habs for THW, with it being a career highlight for him to have covered the 2021 Stanley Cup Final as a credentialed member of the press.