Now that the majority of the offseason has passed and the 2018-19 season is nearing, it's time to look at each team's goals for the season and how they can achieve them. One way to do this is by looking at each team's roster and determining which player is the X Factor, the player most vital for his team to succeed this season. We've covered the Eastern Conference, now we move westward, starting with the Central Division.
Related: Metropolitan Division 'X Factors'
The Central Division was one of the most competitive last season. The Nashville Predators won the Presidents' Trophy while the Winnipeg Jets finished second only to Nashville in points. There's also the upstart Colorado Avalanche, whose postseason presence surprised most. Finally, there's the Chicago Blackhawks, a modern dynasty with an aging and expensive core that's still talented and looking for another Cup run.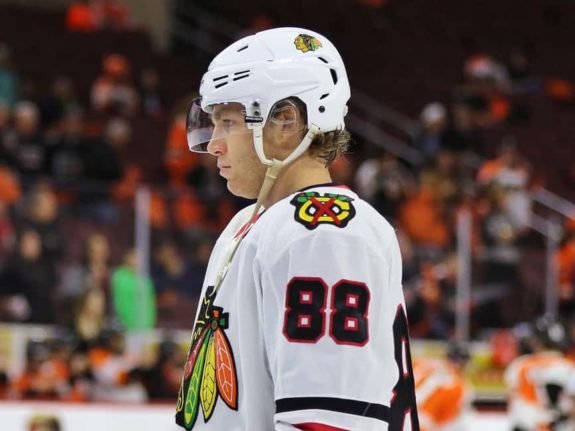 These teams, plus the three remaining, have one player who is most important to the team's success. All seven teams should be competitive this season and if a team's X Factor player fails to perform, it could be the difference between going on a long playoff run and watching postseason hockey from home.
Related: Atlantic Division 'X Factors'
Let's take a look at each of the seven teams and who I chose to be the X Factor. Let me know in the comments below if you agree with the decisions or if you feel there is a better option.
Chicago Blackhawks
Corey Crawford
Before going down with an injury on Dec. 23, Corey Crawford was in the midst of a Vezina-caliber season in 2017-18. Not including the game in which he was injured, he had a 16-8-2 record, a .929 save percentage (SV%), including .934 at five-on-five, and a 2.27 goals-against average (GAA) in 27 games. Reportedly suffering from a head injury, he missed the remainder of the season and the team went 16-27-5 in his absence (including the game in which he was injured).
Of the four Blackhawks goalies who played at least two games after Crawford's injury, only Anton Forsberg's .908 SV% was above .900. The result was that the team tied for 22nd in goals allowed for the season. Crawford is often overlooked in the elite goaltender conversation despite his seven seasons with a .915-plus SV% and that the Hawks twice led the league in fewest goals allowed.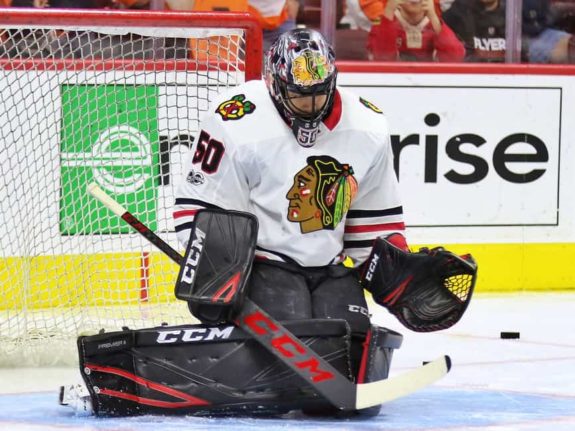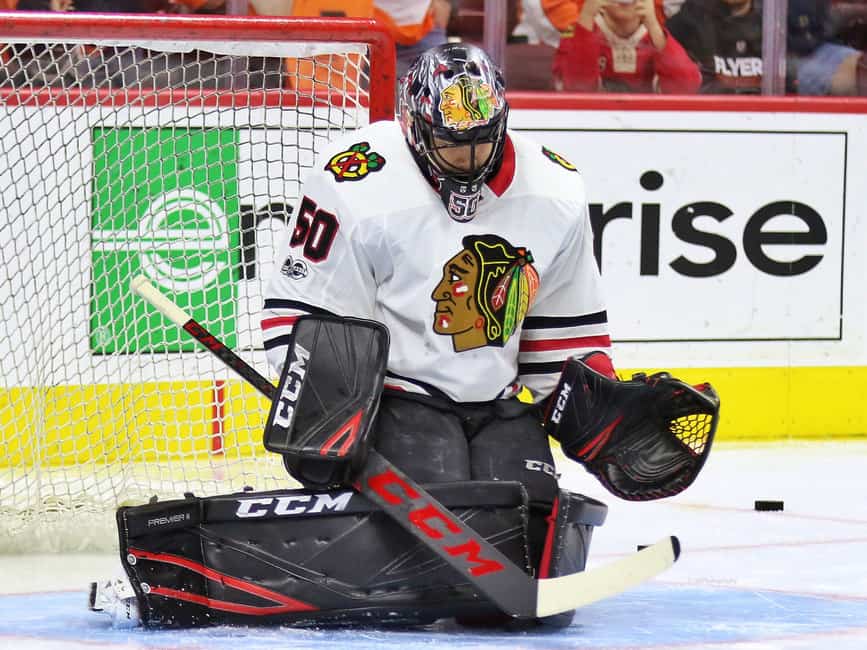 With players like Patrick Kane, Jonathan Toews, and Duncan Keith consistent absent an injury or regression, it is Crawford who can be the difference between missing the playoffs again or returning to them. He will have his work cut out for him as the Blackhawks allowed the eighth-most shots last season and the roster remains relatively the same.
Other Options: Brent Seabrook and Toews
Colorado Avalanche
Philipp Grubauer
The Avalanche acquired goaltender Philipp Grubauer from the Washington Capitals earlier this summer. With him, the Avs have a goalie who prevented a Capitals collapse given Braden Holtby's regular-season struggles. In 35 games, Grubauer compiled a 15-10-3 record, a .938 five-on-five SV%, a 2.35 GAA, and set career highs in games and starts.
Along with Semyon Varlamov, the Avalanche have two competent starters. Varlamov was solid last season but only made 47 starts and missed the postseason. Jonathan Bernier started in Varlamov's absence and was terrible in the playoffs with a .883 SV% and 3.87 GAA in four starts. Had Grubauer been an Avalanche last season, there is a good chance they would have upset the Predators in the first round of the playoffs.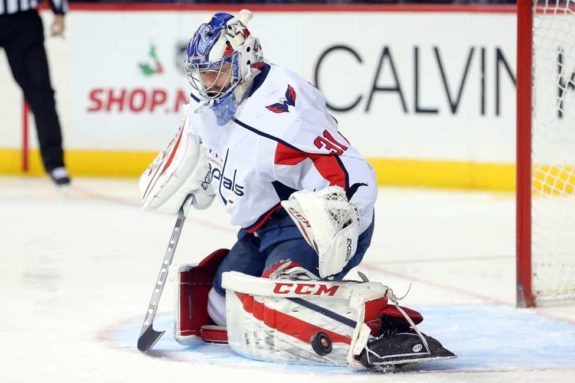 Two questions stand out with Grubauer and Colorado's goalie situation. One is, who is their starter? Varlamov has the history but hasn't made 60 starts in four seasons. The second is can Grubauer be a starter? He has been great in his career but has never made more than 28 starts in a season. Converting a career backup into a starter can go two ways: In 2017-18, Antti Raanta thrived for the Arizona Coyotes as a first-year starter while Scott Darling was below average for the Carolina Hurricanes in his first go as the go-to netminder.
Additionally, Varlamov had eight games last season in which he faced 40-plus shots and had a .925-plus SV% in five of them. Meanwhile, Grubauer had one such game last season and had a .900 SV%. Grubauer has the talent to be a starting netminder and if he puts it all together, the Avalanche should return to the postseason and could win a round or two given the elite forward talent they have.
Other Options: Nathan MacKinnon, Tyson Barrie, Alexander Kerfoot, and Tyson Jost
Dallas Stars
Radek Faksa
Czech center Radek Faksa was one of the game's best two-way centers last season while he bounced between the second and third lines. In 79 games, Faksa set a career high with 17 goals and tied a personal best with 33 points. He also improved his shooting and faceoff percentages compared to 2016-17 while his ice time dropped.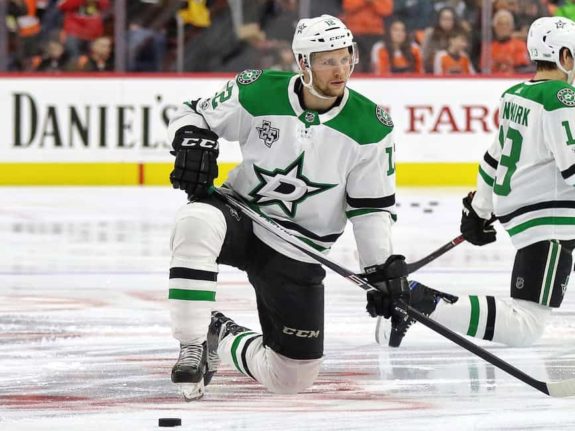 He mostly played with Tyler Pitlick and Antoine Roussel at five-on-five last season and improved Pitlick's metrics while Roussel was better away from Faksa. With Roussel gone and Martin Hanzal not guaranteed to play in the upcoming season, Faksa will be tasked with centering the Dallas Stars' second line, which will likely include Mattias Janmark in addition to Pitlick.
Last season, the Stars lacked scoring from down the middle. Not including Tyler Seguin's 78 points, their centers totaled 114 points and need to be more productive this season. The most likely player to step up and generate more production is Faksa with increased playing time and responsibility.
In 2017-18, Dallas relied too much on their stars, Jamie Benn, Alexander Radulov, and Seguin, and that was a reason they missed the postseason. Returning to the playoffs will require more production from the other three lines.
Other Options: Ben Bishop, Seguin, Benn, and Radulov
Minnesota Wild
Nino Niederreiter
Nino Niederreiter regressed in most offensive categories last season. His 18 goals, including 11 at even strength and seven on the power play, and 32 points in 63 games were less than his 2016-17 stats. He finished ninth on the Minnesota Wild in points last season while he was fourth on the roster two seasons ago. Figuring out what was behind his regression is difficult.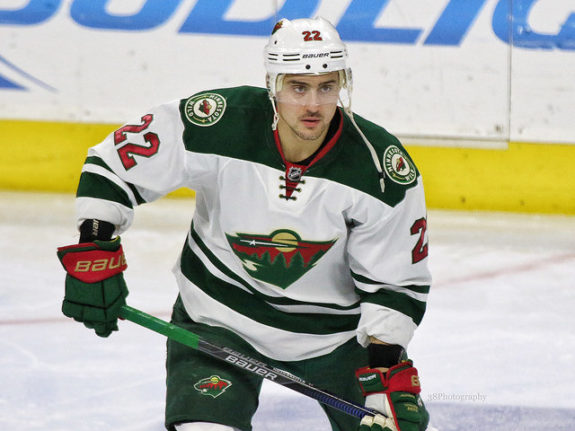 His shooting percentage was the second-highest of his career and his rate stats in all situations and five-on-five metrics were normal. He played on the Wild's most productive line with Eric Staal and Jason Zucker and both players' metrics regressed without Niederreiter on the ice.
One reason for his regression was the team's struggles on the man advantage. Niederreiter's power play ice time per game and power-play goals per-60 minutes increased while his assists per-60 on the power play dropped, an indicator that not as many goals were scored by the team. Yet, of Minnesota's top eight goal scorers on the man advantage, only Matt Dumba and Zach Parise regressed in power-play goals between 2016-17 and 2017-18.
Although Niederreiter tied for second on the team with seven power play goals, he needs to be more productive at five-on-five where his goals and points per-60 dropped by a sizeable margin. The Wild pay him to be a productive top-six forward and now he must provide a return on that investment.
Nashville Predators
Kyle Turris
The Predators acquired center Kyle Turris last November for additional center depth in a group that already included Ryan Johansen, Nick Bonino, and Calle Jarnkrok. That depth is among the league's best, with little drop off in the bottom-six. However,  they also don't have an elite number-one center.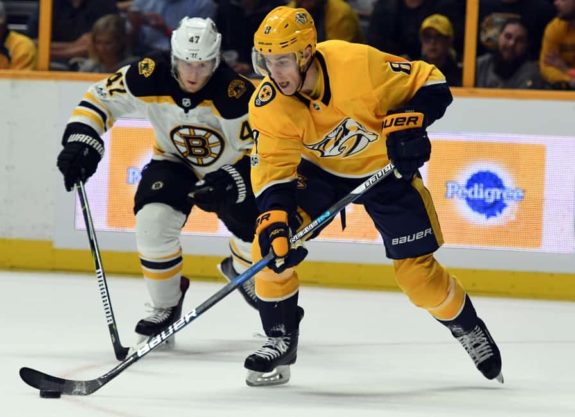 In 65 games with the Predators last season, Turris had 13 goals, was eighth on the team with 42 points and had great five-on-five metrics, including 67.1 percent control of goals. However, he was bad in 13 postseason games with three points, all assists, had a negative turnover margin, and only won 45.5 percent of faceoffs.
After he joined the Predators, Turris centered their second line with Craig Smith and Kevin Fiala, who both had career years last season. While the line had strong possession metrics, Turris negatively impacted his wingers when the line was together. The Predators had a top-10 offense last season but most of their production came from the blue line, one of the reasons they were prematurely eliminated from the playoffs. This season, they need more offense from their forwards.
Turris can be one solution to that scoring need. He is their best option to center the second line as Johansen has more offensive upside and has chemistry with his linemates, Filip Forsberg and Viktor Arvidsson. Additionally, Bonino is one of the game's best third line centers and needs to remain in that role. If the Predators are able to win the Stanley Cup this season, Turris will be a key reason for it.
Other Options: Eeli Tolvanen and Pekka Rinne/Juuse Saros
St. Louis Blues
Robby Fabbri
Robby Fabbri missed the entire 2017-18 season after he re-aggravated a knee injury originally suffered in Feb. 2017. His initial injury occurred during a productive sophomore season that was building off a strong rookie campaign in 2015-16. During the 2016-17 season, he largely played with Jori Lehtera and Vladimir Tarasenko at five-on-five.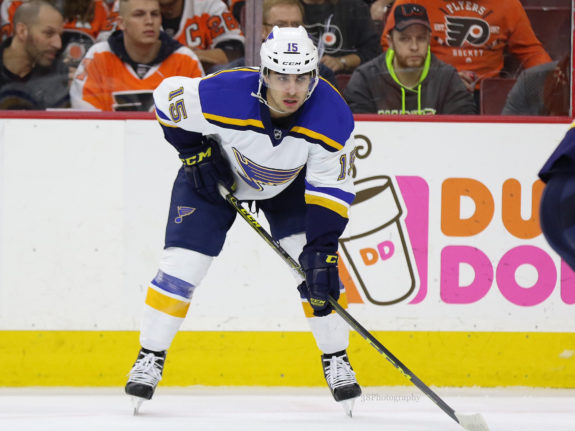 The St. Louis Blues' roster has changed since Fabbri last played. Paul Stastny, Patrik Berglund, and Lehtera are gone while Ryan O'Reilly, Tyler Bozak, and Brayden Schenn were brought in. It is likely that Fabbri plays either on the second line centered by O'Reilly or the third line with Bozak in the middle. Both players have a history of improving their linemates' metrics and should help Fabbri.
After the Blues missed the playoffs last season, the addition of Fabbri can get them back to the postseason and help them win a round or two. He is one of their quality young forwards along with Robert Thomas and Ivan Barbashev and will be counted on to produce, but is still an unknown commodity after an 18-month absence.
Fabbri has all the talent in the world as evidenced by his NHL production so far and he was better than a point per game player in his final two seasons in junior hockey. The 2018-19 season will give him the opportunity to get his career back on track as the organization makes changes to return to the postseason and pursue a Stanley Cup.
Other Options: Jake Allen
Winnipeg Jets
Connor Hellebuyck
Like Andrei Vasilevskiy, Connor Hellebuyck was a Vezina Trophy finalist in his first season as a full-time starting netminder. He had great numbers with a 44-11-9 record, .929 even strength save percentage, 2.36 GAA, and 23.75 goals saved above average. He led the league in wins and minutes and set the single-season wins record by an American. He also led the Jets back to the postseason for the first time since 2015.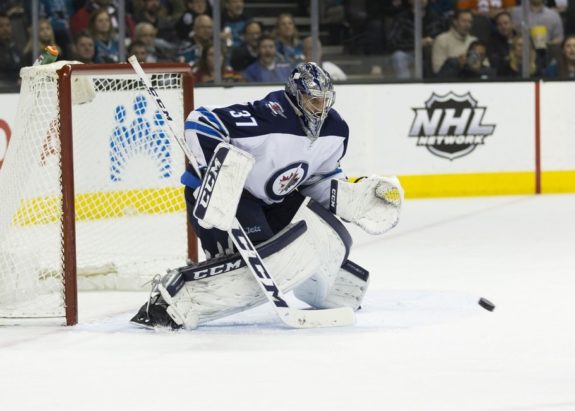 He led all goaltenders with 22 games in which he allowed a goal or less and won his final nine games of the regular season. Yet, in the playoffs, he wasn't the same caliber goaltender with a 9-8 record and leading the postseason in losses. He allowed three or more goals in seven of his 17 games and lost six of his final nine games.
This season, Winnipeg's net is Hellebuyck's. Last season started with him and Steve Mason splitting starts, but now Mason is gone and Hellebuyck's backup is Laurent Brossoit, who has 20 career starts. Hellebuyck proved he could handle a starter's workload last season and if he can do so again this season and not wear out in the postseason, the Jets will be one of the favorites to win the Stanley Cup.
Other Options: Kyle Connor, Nick Ehlers, and Jacob Trouba
*All stats came from Hockey-Reference, Natural Stat Trick, HockeyViz, and Elite Prospects.