The International Ice Hockey Federation and major European ice hockey stakeholders, clubs re-launched the Champions Hockey League last week. The re-launch in August 2014 follows the league's initial failure to last more than one season caused by financial troubles in 2009 due to the worldwide economic downturn.
The first games of the new version of the Champions Hockey League (CHL) took place on Thursday, 21 August 2014 with two consecutive rounds lasting through Sunday, 24 August 2014.
The total number of 44 clubs from 12 European countries participate in the league. Mostly those are the great European hockey nations, including the Czech Republic, Slovakia, Finland, Sweden, as well as the countries boasting strong leagues and hockey traditions like Austria, Germany and Switzerland. These are joined by the best clubs from France, Denmark, Great Britain, Italy, and Norway. The underlying selection principle runs: "the stronger the game is developed in a county, the more clubs are represented in the CHL."
Russian teams are not participating in the CHL as the league so far could not reach an agreement with the Russian Continental ('Kontinentalnaya') Hockey League (KHL) that also spans internationally into the region of Central and Eastern Europe. The two sides are willing negotiate further and it is possible that Russian teams will join the CHL starting the 2015/16 season.
Back in 2009 the Russian Metallurg (Magnitogorsk) went as far as the finals, where they were spectacularly outperformed by Zurich Lions (Switzerland) – 0:5.
This current season the 44 participating teams are divided into 11 groups. Each team is to play 6 games in the preliminary round with the goal of entering the 1/8 finals. The games can be followed online at www.championshockeyleague.net.
Speaking of the first competition results it needs to be said that the teams are of even quality and they perform at a high level of the game. There were few big defeats registered and lots of intensive competition. Nottingham Panthers (UK) got beaten by Lulea Hockey (Sweden): 1-10. And Linkoping HC (Sweden) outperformed HC Bolzano 5-0.
Two Swedes lead the top-scorers and the top-points tables: Andreas Johnsson from Frolunda Gothenburg has earned nine points in the first two games (2+7) and Erik Forssel from Skelleftea AIK is the top scorer (4+1) along with the American GregoryMauldin from the Swiss club Fribourg Gotteron (4+0).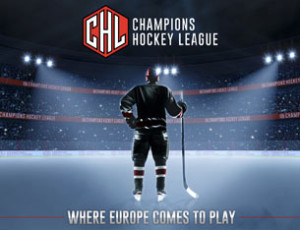 The teams have managed to attract thousands of fans to their arenas at the end of summer, which promises even better attendance in the forthcoming games. Thus, Hamburg Freezers and PSG Zlin played in front of more than 5000 spectators.
Overall, the European hockey fans have got the league, which promises to bring the game to a higher level across the continent. It also means to capture the fans' hearts and souls with international games from August into February this year onwards.
Good luck to the CHL and the game of hockey in Europe!