The more things change, the more they stay the same. A old saying that rings particularly true in Edmonton so far this season. A 6-1 loss at the hands of the defending Stanley Cup champions doesn't feel good. It's the kind of game that shows a team how close, or how far they are from competing with the best. And the Oilers have some work to do.
The Season is Still Young
Very few predicted before the season began that the Oilers would make the playoffs, but most would agree that they would be better. A few moves and new faces were expected to bolster the lineup, but the same old weaknesses have quickly emerged. Here's the good news: It's early. A lot of teams stumble out of the gate and you can't really start to make a judgement until at least the 10-game mark at the earliest. The bad news: so far through three games, this team doesn't look any better, in fact it has looked worse, than the previous few seasons.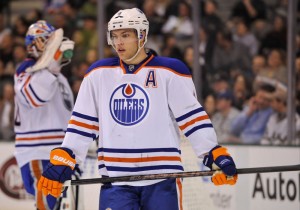 Everyone who believed that the Oilers would be better this season may have been victims of wishful thinking. Maybe there is a belief that because of the young talent, the Oilers have to get better and why not start now? But the problems with this team run deep. Is it time to acknowledge that the Oilers have acquired two very strong backup goalies and are trying to merge them into one legitimate starter? Is it possible that Jordan Eberle has failed to live up to his World Junior hype, and will never be more than a complimentary player? Is it fair to say that Taylor Hall won't be able to realize his true potential in such an environment of losing? Lots of questions, no real answers. But here we sit, three games gone, and many more to go for the Oilers to show some progress. Hope is not lost, but really, what kind of hope should fans be having? Challenging for a wild card? Not finishing in last place? Here is the reality, Edmonton:
There are two stars in this years draft class. Two kids who can potentially change the face of a franchise. Is getting close to contending for a wild card spot really worth anything thing with those two guys available? No one is suggesting to tank or to give up. But do not be disappointed if the Oilers finish in the basement again. The Oilers young kids like Darnell Nurse and Leon Draisaitl are getting some valuable NHL experience. These guys will be good, they will get better.
Oilers Fans must stay Even-Keeled
Hockey is a sport of reaction, and over-reaction. It's a sport where one game you're on top of the world, and the next game the world is ending. There doesn't seem to be any in between. But for the Oilers, is it reasonable to expect that they're going to get that much better this season? Some blame the coaching, some blame the management. This team has the kind of potential where they can get better in a hurry. They have already begun to develop their key players. And Craig MacTavish hasn't been shy about which areas needed improvement.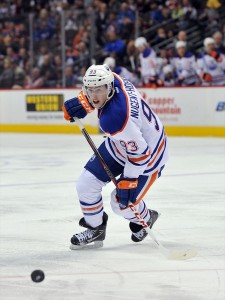 The Oilers needed to get bigger up front so they added Benoit Pouliot and Teddy Purcell. They needed to get tougher on defence so they brought in Mark Fayne and Nikita Nikitin. Yes, the Oilers took some steps to improve, but they were small steps and not ones of high impact. The biggest need and the biggest weakness is down the middle. They are giving 18-year old Draisaitl a chance, but he's not ready to go up against the best centers in the league. The one guy they couldn't afford to be without, their only legitimate top-six centerman Ryan Nugent-Hopkins is already out and they simply don't have the depth to make up for that loss.
There have been some changes, small changes that championship caliber teams make to push them over the edge. But the Oilers aren't at that level. You never want to make trades for the sake of making trades, but if the possibility arises to bring in a big, experienced top-six centerman, this team better be listening. Because the fringe changes are good, but they aren't good enough. The Oilers might end up getting better this season. But despite it being early, what you see with this team is probably what you get.
Marcy, a former hockey player, is a hockey correspondent on CTV News and TSN radio. She began her career as a Sports Journalist in 2009 and has been part of The Hockey Writers since 2010, where she is currently a senior writer and editor.