The Chicago Blackhawks captured their third Stanley Cup in six years after defeating the Tampa Bay Lightning in the 2015 Stanley Cup Final, leading some to ask the question, are the Hawks a dynasty? It's hard to argue that there has been a more consistent and stable team than the Blackhawks since the 2008-09 season.
Management drafted well, acquiring two cornerstone pieces pivotal to the club's success in Jonathan Toews and Patrick Kane. It's as if they took a play out of the Pittsburgh Penguins' playbook to draft successfully (Marc-Andre Fleury, Evgeni Malkin, and Sidney Crosby). Would one more Cup solidify their case for being a modern-day NHL dynasty?
What's a Dynasty?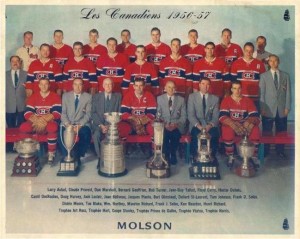 To confront that question, you have to look back in history and examine NHL dynasty teams such as the 1955-60 Montreal Canadiens and the 1979-83 New York Islanders. When thinking of NHL dynasties, people often come back to these two teams and their respected runs – the Canadiens with five straight and the Islanders with four. Pretty impressive streaks, and something we may never see again, unfortunately. Although, there's an understanding that the way these two teams played the game are entirely different than the hockey we enjoy today. Even between their two dynasty runs the game had changed significantly.
Generally, a dynasty is defined as pure dominance by a team for a certain amount of time. That's rather vague, but that's where there's room to make an argument. Our definition for a dynasty pre-NHL salary cap may be different than the one for the league post-salary cap. In my opinion, we have to weigh the difference, as it carries some weight.
Pre-NHL Salary Cap
The play before the salary cap was instituted was different from that of a modern NHL game. Teams were stacked, and building a team from the ground up was not as difficult and tedious as it is now. Look at the roster of the 2001-02 Detroit Red Wings championship team. Nine players that hoisted the Cup that year were included in the 100 Greatest NHL Players list, which was fully released earlier this year. Chris Chelios, Sergei Fedorov, Pavel Datsyuk, Steve Yzerman, Brett Hull, Luc Robitaille, Dominik Hasek, Nicklas Lidstrom, and Brendan Shanahan represent some of the skill of that team.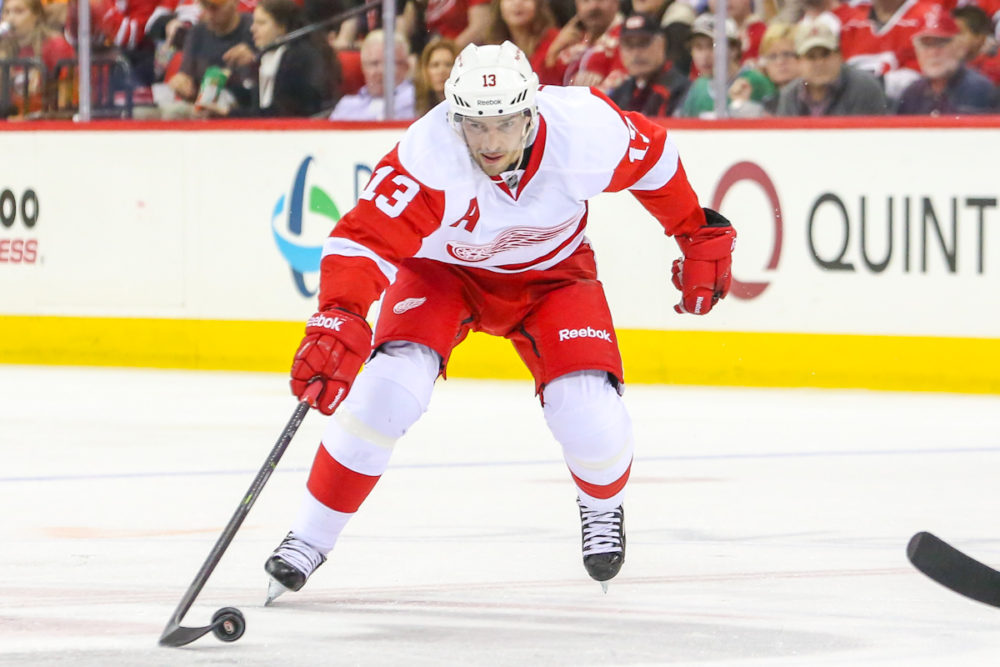 Could you imagine a team comprised of Sidney Crosby, Alex Ovechkin, Brent Burns, Carey Price, Drew Doughty, Vladimir Taresenko, Auston Matthews, and Jamie Benn in today's NHL? It's impossible because all those players expect big paychecks and under the salary cap, it just wouldn't happen. That's just the most logical reason why it wouldn't happen, though. Without a salary cap installed, it allowed teams to be more than dominant, which is why we saw teams winning the Cup multiple years in a row.
Post-NHL Salary Cap
Management now has money as an underlying issue with building a team. No longer can you stockpile nine of the greatest players to ever play the game on one team. Drafting and developing have become essential as they can be considered the building blocks to icing a Cup-contending NHL team. Acquiring game-changing players is much harder because of the price tag associated with the player.
Back in the day, if a franchise had the money, they could pretty much get anyone they wanted if they were willing to part with a lot. Just look at the Eric Lindros trade as an example. One piece of that move was the Philadelphia Flyers sending $15 million the other way. You can't trade with cash now. It's teams like the modern-day Blackhawks that draft and develop well, are sustaining productivity, and continue to show winning results that have kept them in the running for so long.
Are They a Dynasty?
There is a lot of banter back-and-forth on whether or not the Hawks are a dynasty. In my opinion, they shouldn't be considered a dynasty just yet. A modern-day dynasty is hard to come by and something that we may be on the brink of seeing. In order for that to happen, I believe they have to win the Cup this year.
It would be their fourth Cup in eight years, solidifying that this team is indeed an NHL dynasty. With the way the Hawks are playing this season, this is a reachable goal. The road to the Stanley Cup is a long one but it's nothing some of these players on the roster haven't been through before. Do you agree that the Hawks need one more Cup to be considered a dynasty or do you think that three in six years is sufficient enough?