Chris Kelly is part of breed that's slowly being phased out in hockey— a veteran, defensive forward playing bottom six minutes in a game that's only getting faster. The soon-to-be 36-year old is also playing for next contract, since this is the final year on his current deal with the Boston Bruins.
This is usually the point in the lede where a bold, transitional statement is made to contrast the previous points and spin the narrative into another direction.
That doesn't happen here.
On his first shift Tuesday night, Kelly fractured his left femur after a freak, non-contact play.
Chris Kelly goes down with what appears to be a serious knee injury pic.twitter.com/YtrAY2pei1

— Pete Blackburn (@PeteBlackburn) November 4, 2015
The Bruins later announced that the Kelly's injury will sideline him for six-to-eight months. If the timeline is accurate, May 2016, or the 2nd round of the playoffs, becomes the earliest date Kelly can return.
In just three seconds, the rest of Kelly's professional career becomes a question mark. Whereas it could have been a challenge for Kelly to nab a contract this offseason, it'll become even more difficult now.
But forget about what comes next for Kelly. What happens now?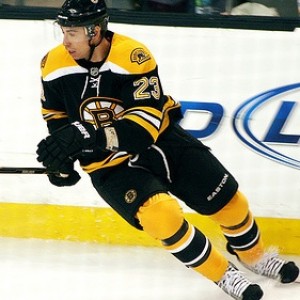 "I think people are going to realize how important he is to our hockey club, not just on the ice but also in the dressing room and around the team," said Bruins head coach Claude Julien. "He's a guy that is extremely respected by his teammates, and on the ice, he's given us everything we've asked for. He's been moved around in all different positions, never says a word, but just thrives on the opportunity to play in those spots that we've put him. He was a very versatile player that we really counted on."
In his five plus seasons with the Bruins, he was one of the go-to guys on faceoffs in the defensive zone and a key cog on the Bruins penalty kill. Without him, the Bruins allowed three power play goals in four opportunities against the Dallas Stars in a 5-2 loss on Tuesday.
"Our penalty kill struggled, so we need to find some solutions here," said Julien. "He's one of those guy that were offering us some hope in those solutions
Since joining the team in the middle of the 2010-11 season, Kelly has seen his role transform from the third line center to fourth line winger. He's brought a sense of defensive-mindedness that has stabilized his linemates, especially last season when playing with Carl Soderberg and Loui Eriksson. He was a mentor to some of the younger players on the team such as Ryan Spooner and Joonas Kemppainen and was an inspirational voice in the locker room.
He did–well—a lot for the Bruins. Replacing him for the remainder of the season won't be easy, either.
"We're gonna need guys to step up and really do that even more than before and compensate for his loss," said Julien. "It's not just about stepping up and setting the tone but also how much we've relied on him, penalty killing, he's blocked so many shots, he's extremely good."
Kelly is one of the longer-tenured Bruins still on the roster. His absence will be felt, but will also give players like Kemppainen, Tyler Randell, and Alexander Khokhlachev the chance to step up and earn more playing time.
Grit is a taboo buzzword lately, but it's a good place to start when describing Kelly's game. Kelly's nose-to-the-ground approach might not put a lot goals on the scoresheet, but his impact can be felt by his teammates on and off the ice. Maybe inspirational is a better place to start.
We wrote a lot about the core of the Bruins being dismantled this offseason. Here's another piece to that.
Follow Mike on Twitter for more Bruins news, updates, and commentary.
Mike Miccoli covers the Boston Bruins for The Hockey Writers and has been a credentialed member of the media for all Bruins' home games for the past five years. As a former player, coach and official, Miccoli has been around the game of hockey since the age of three. Along with his work on THW, Miccoli has also been published in the New England Hockey Journal, Improper Bostonian magazine and on BostInno.