Last week, Tony Gallagher of  The Providence reported that the NHL was expanding to Las Vegas, Nevada and this was a done deal. This set off a massive amount of speculation. There were also reports that the NHL wants to expand to Seattle, Quebec City, and a suburb in Toronto.
Since there's only 14 teams in the Western Conference, NHL expansion seems like a great idea. The Las Vegas and Seattle markets would be logical destinations for an NHL team. The NHL could add Seattle to the Pacific Division and Las Vegas to the Central Division, and this would give the NHL 16 western teams.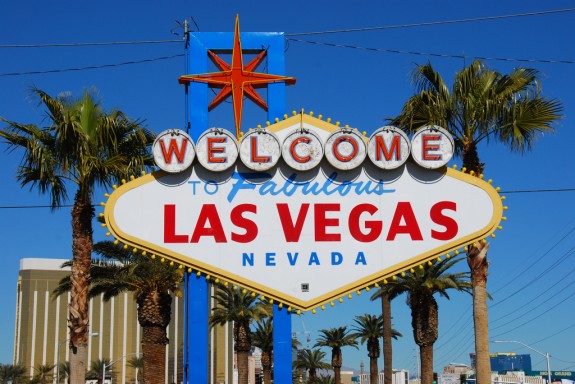 So with the talk of the NHL expanding to Las Vegas. I must ask the question, is a Frozen Four in Las Vegas a possibility?
Seriously, why shouldn't Las Vegas host a Frozen Four? It's seems like a great idea and Las Vegas is one of the most accessible cities in the United States. There's also lot of things to do, even if you don't like to gamble.
Since 2007, the NCAA has held the Frozen Four in NHL Arenas. If Vegas was to get awarded an NHL team, that could put Las Vegas in play for a Frozen Four.
Let's not get ahead of ourselves.  Almost on cue, the NHL's Deputy Commissioner Bill Daly denied the report.  Move along folks. Nothing to see here.
Geoff Baker, Seattle Times  — And then came this week's tidbit out of Vancouver that Las Vegas was a "done deal" for NHL expansion. That was followed by a tweet from a sports business columnist that the NHL would also expand to Seattle, Quebec City and install a second Toronto team by 2017.

As usual, the steak beyond this sizzle amounts to little more than frozen puck patties.

"There is nothing new to report on this subject,'' NHL deputy commissioner Bill Daly told me Wednesday. "Nothing new has happened."

Sure, the NHL likes to break its own news and likely wouldn't confirm expansion leaks even if they were true. And, yeah, the league wants to expand to Las Vegas and Seattle, while Quebec City and the Toronto suburb of Markham, Ontario, makes sense too.
This report can't be that farfetched, even if the NHL is denying the story. There's already an NHL sized arena being built with private money. This seems to give the story even more life.
 LAS VEGAS (May 1, 2014) / PRNewswire / — Las Vegas Arena Company, owned by AEG and MGM Resorts International (NYSE: MGM), broke ground today on a world-class, privately funded, $375 million indoor arena set to open in spring 2016. Located west of the Las Vegas Strip, between New York-New York and Monte Carlo resorts, the new 20,000-seat arena will host boxing, UFC and other sporting events, major headline entertainment, awards shows and special events. (NHL.COM)
The NCAA avoids Las Vegas
There's one impediment to Las Vegas hosting a NCAA Championship.  The NCAA has a policy of keeping their championship games out of Las Vegas or the state of Nevada.  Apparently, the legalized gambling is a deal breaker for the NCAA.
John Branch, New York Times — But the N.C.A.A. tournament keeps out of Las Vegas. The N.C.A.A. is unwilling to conduct its championships in a state, like Nevada, with legalized sports gambling. The organization has even filed a lawsuit, along with the N.F.L., the N.B.A., the N.H.L. and Major League Baseball, to combat proposed sports gambling in New Jersey. It is a hard-line from an organization rarely commended for its flexibility.

"This policy is in place to ensure the integrity of the game, provide consistency in awarding N.C.A.A. championships and to address concerns for student-athlete well-being," the N.C.A.A. spokeswoman Emily James wrote in an email.
If the NCAA would change its policy on holding NCAA championships in the state of Nevada, they could host some very successful tournaments. The NCAA is all about making money.
Eric is a 1996, 1999 graduate of the University of North Dakota. Eric covers the University of North Dakota Hockey and Division I college hockey. Eric is the Contributing Editor for Inside Hockey.