After a dismal 2016-17 season, the Colorado Avalanche are in the midst of their third rebuild in 10 years. But who's counting?
It's not like the Avs haven't had the resources to improve. Their various rebuilds have yielded some high draft picks and top-tier NHL talent.
Yet here we are, now almost 10 years removed from the Avs' last playoff series win in 2008, and the team put up the kind of atrocious, nauseating, disgusting year they haven't endured since they were called the Quebec Nordiques.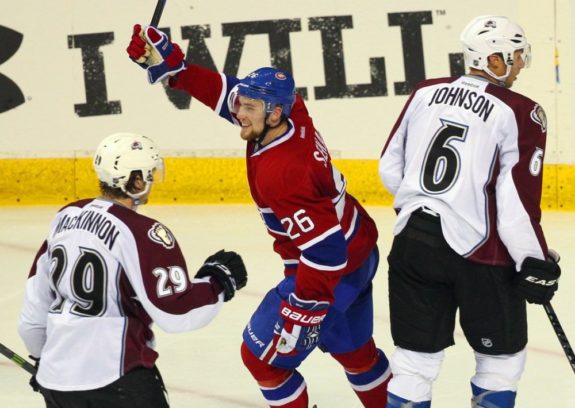 It takes a lengthy and painful history of bad decisions to end up where the Avs are today. With that in mind, we're going to take a look back at the choices that have landed the Avs in the embarrassing position they were in last year.
So where to start? At what point can we reasonably begin our odyssey into the franchise's failures?
It was a tough choice, but we'll go back to the very first of their three rebuilds and see where things started going wrong for what seemed, for a time, to be a very promising young group.
The 2009-10 Season
The 2009-10 season was a good time to be an Avs fan. True, they'd bowed out of the playoffs in six games to the San Jose Sharks, but they weren't even supposed to be in the playoffs that year, and they weren't supposed to give San Jose that much trouble.
Things seemed to be looking up. Matt Duchene and Ryan O'Reilly were off to promising starts in their NHL careers. Chris Stewart was an emerging power forward coming off a 28-goal season. Peter Mueller, acquired in a trade with Phoenix, had gelled instantly with Duchene.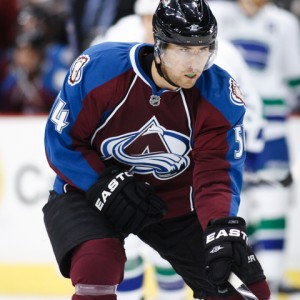 This future core was supplemented by young talent like T.J. Galiardi, who put up 39 points in 70 games, Brandon Yip (19 points in 32 games played) and David Jones, a big, bruising winger who'd been on pace for a tremendous year before a freak knee injury but had still managed 16 points in 23 games.
The influx of young talent seemed to revitalize the veterans, as Paul Stastny had a career season with 79 points. An aging Milan Hejduk tallied 23 goals and 44 points despite playing just 56 games.
The Avs lacked a top-pair defenseman, but they had Kevin Shattenkirk, Colby Cohen, Stefan Elliot, and Tyson Barrie in the pipeline, all of whom looked promising.
And in goal, the Avs had at last found the number-one goalie they'd been lacking since Patrick Roy retired. Craig Anderson had a tremendous season with 38 wins and a respectable .917 save percentage. All looked well.
The 2010 draft should have been an opportunity to carry on the good work that had gotten the Avs to this point. Instead, it proved to be the first of several draft day disasters that still haunt the organization.
The First Wasted Draft
The 2010 draft was a mess from start to finish for the Avs, filled with missed opportunities and star players who came oh-so-close to donning Avs colors. Wasted drafts were to become a theme for the organization over the next few years.
The first round was rough on the Avs. Right before they picked at 17th overall, the St. Louis Blues swung a trade and swooped into the 16th slot to take Vladimir Tarasenko.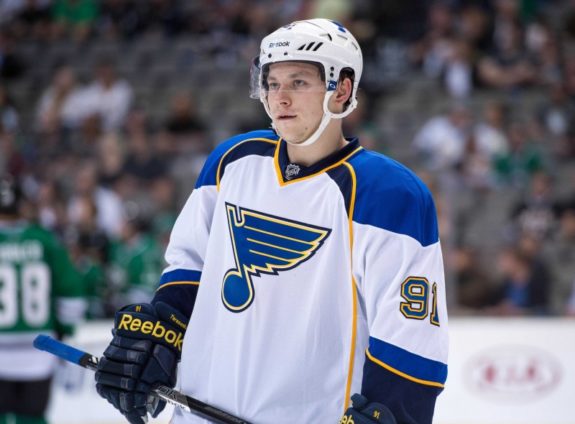 Still, that shouldn't have been the end of the Avs' chances for a successful draft. Lots of talented players were still on the board. Those names included (this is going to hurt, Avs fans) Austin Watson, Nick Bjugstad, Evgeny Kuznetsov, Charlie Coyle, and Brock Nelson.
And that's just the forwards. The Avs also had current Carolina Hurricane Justin Faulk available to them. Any one of those players would have been a shrewd choice where the Avs were picking.
The Avs, however, went off the board, selecting Joey Hishon. Nobody saw that coming. Ahead of the draft, Hishon was ranked in the 40s on many lists.
That Hishon didn't pan out isn't entirely the Avs fault. After all, he led Owen Sound in scoring the next year with 87 points in just 50 games and led them to an OHL title before a vicious hit from Brayden McNabb derailed his career.
The fact remains, however, that Hishon was an off-the-board pick, an undersized player with injury history even before the McNabb hit. And the players taken around him have largely gone on to strong NHL careers, while Hishon has just 13 NHL games to his name.
Hishon was the Avs' first mistake at this draft but he wasn't the last. The best player the Avs took was Calvin Pickard with their second-round pick, but even that pick had a major caveat to it.
The Avs traded back to acquire the pick they used on Pickard, and the pick they traded away to Los Angeles, the 47th overall pick, became Tyler Toffoli. Ouch.
And I could go on. I could pick apart each individual selection. I could tell you that the Avs took goaltender Sami Aittokallio while Philipp Grubauer and Petr Mrazek were still on the board. I could tell you they took two agitating wingers, Luke Walker and Luke Moffat, while earlier ignoring future skilled agitators Brendan Gallagher and Micheal Ferland.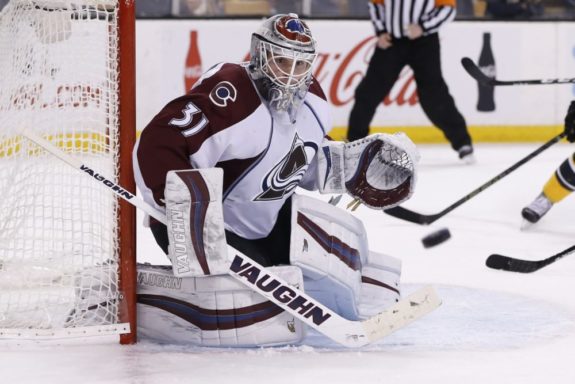 In the end, all you really need to know about the 2010 draft for the Avs is this: they made eight selections who combined for 101 games with the Avs, 86 of which belong to Pickard. With Pickard moving on to Las Vegas next year, not one player from the 2010 draft remains with the organization.
Setting the Team Back by Years
The 2010 draft was awful, but it shouldn't have hurt the Avs in the present. The 2010-2011 season, however, undid most of the good work the Avs had done in years prior.
That year seemed to have some plusses. Mueller's injury, suffered on a dirty hit by Rob Blake of all people, kept him out of the lineup, and Stastny took a step back offensively, but other players stepped up.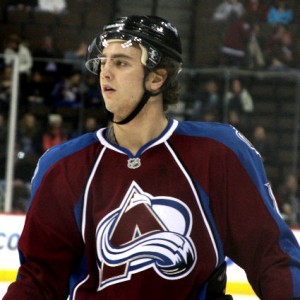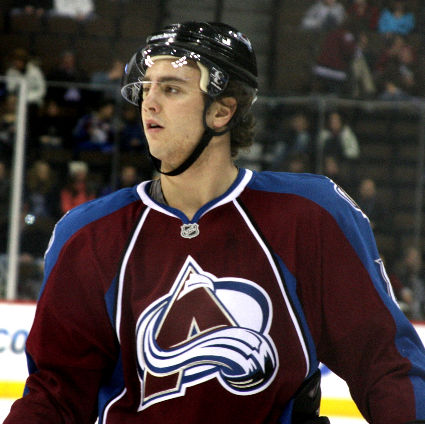 Duchene and Stewart both took off, with Stewart playing at just under a point-per-game pace prior to getting hurt in a fight. Jones potted 27 goals to establish himself as a legitimate offensive threat. Rookie blueliner Shattenkirk was playing his way into the Calder Trophy conversation with his offensive output.
Then GM Greg Sherman decided to assemble all the lovely things he had going for him and smash away at them like a Red Bull-addled child at a piñata.
First to go was Colby Cohen, whose promising career dropped off a cliff upon his trade to Boston. The return for Cohen, Matt Hunwick, was a dismal failure in Colorado, posting 10 assists and no goals in his inaugural Avs season.
Next was Michael Bournival, who has the most NHL games played by any member of the Avs' 2010 draft class, all with Montreal and Tampa Bay. He was traded for Ryan O'Byrne.
The Tomas Fleischmann acquisition seemed to work out beautifully for the Avs until a freak medical condition forced him to shut it down. The Avs get a pass on this one, as Fleischmann's blood clot isn't on them.
Then the madness began in earnest.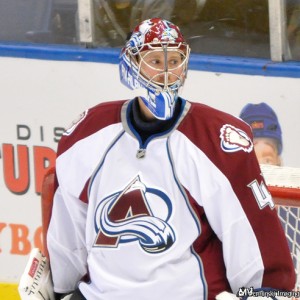 The Avs traded away Anderson for Brian Elliott in a deal that still puzzles me. It's true Anderson was struggling that year, but the whole team was struggling, and Elliott fared no better. Both have gone on to solid NHL careers in between the pipes (Anderson is still an NHL starter in Ottawa), but not with the Avs.
It got worse from there.
In the middle of the night on Feb. 19, 2011, almost as if hoping the rest of the hockey world wouldn't notice, the Avs made a desperate, panicky move that, according to no less an authority than Peter Stastny, set the team back years.
An entirely separate article could be given over to the Stewart/Shattenkirk for Johnson/McClement swap. As it is, in the space we have, the Avs sent their best young power forward and their most dynamic young defenseman to a division rival for an oft-injured but still promising young blueliner and a depth forward.
I still can't believe the Avs traded Shattenkirk for Erik Johnson.

— Nick (@bklynjoker90) July 15, 2017
The Avs knew they were giving up the better forward in the deal, but as if to add insult to injury, they gave up the best defenseman too. Shattenkirk has been over 40 points in every full season since and broke 50 points last year. Johnson has never broken the 40-point barrier and has been plagued by injuries ever since, playing just one complete season since the trade.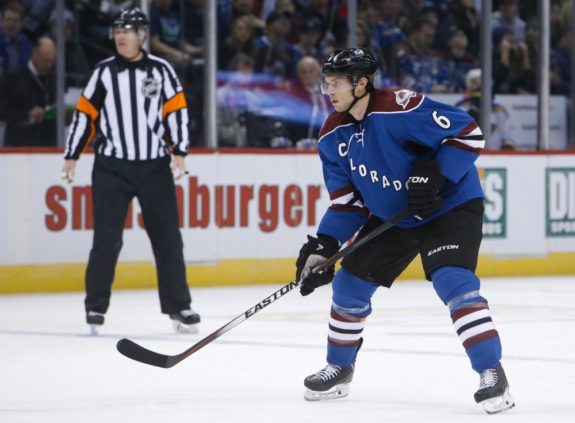 Stewart would go on to post some solid years with the Blues, but would never approach the numbers he put up in Colorado. Who knows if he would've continued his upward trend had he stayed in the place where he found so much success to begin with.
Other young players who had seemed so strong the year before, namely Yip and Galiardi, took big steps back, partly due to their usage by coach Joe Sacco, who seemed to have a doghouse reserved for certain players while others could do no wrong.
It was immensely frustrating for Avs fans to watch as the team that had seemed so talented up front a year prior came unraveled. Only Duchene's progress and Jones' emergence seemed reason for optimism. Well, that and…
The 2011 Draft
The Avs' horrid 2010-11 season earned them the second overall pick. That should have kickstarted the team once again, as they used it to take Gabriel Landeskog. Landeskog went on to become the team's captain and has posted many strong offensive seasons since, though last year was hard on him.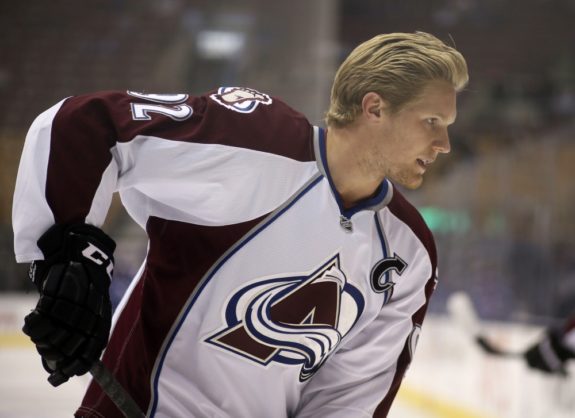 It would be unfair of me to hold the Duncan Siemens selection at 11th overall against the Avs. After all, every pundit had Siemens ranked there, and he was a top-10 selection in many mock drafts. He's still with the organization and could still play in the NHL.
The rest of the draft? Well, it went much the same as 2010. The Avs made four other picks whose meager accomplishments are not worth listing here.
As bad as the 2010 and 2011 drafts were in the later rounds, they each had their saving graces. No draft class that includes the team's current captain could be a total write-off, and Pickard was a serviceable goalie for a time.
The Avs' next draft, however, would be completely irredeemable. We'll look at this draft, and the Avs' second rebuild, in Part Two.
A long time hockey fan and player from Winnipeg, Manitoba. Play-by-play man with the SJHL's Estevan Bruins. Graduate of Red River College's Creative Communications program with a major in journalism. Former PxP man for the University of Manitoba Bisons. Lover of all things Jets and Avs related and always looking for a good hockey debate.