The Colorado Avalanche emerged from the expansion draft with one less goaltender when the Las Vegas Golden Knights selected Calvin Pickard. He was thrust into the spotlight this year when Semyon Varlamov went down for the season with injuries that required surgery on his hip and groin. Pickard played 50 games for the Avalanche this season, finishing with a record of 15-31-2. His goals-against average was a mediocre 2.98, with a save percentage of .904.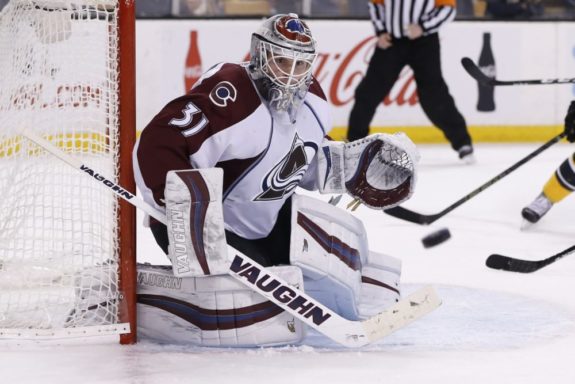 Was the Right Goalie Protected?
With Varlamov's nagging injuries and Colorado's sharp decline, many have asked whether the Avalanche wasted an asset by not protecting Pickard. After all, he played more games this season and had the better numbers each of the last two seasons. Can the Avs really expect Varlamov to be able to return to form after two inconsistent and injury-plagued years?
This question is a legitimate one, but is also missing one major point: of the two goalies, Varlamov is the only one that has shown he is a true starting goaltender. With the opportunity to show that he had what it takes to be the man in the Avalanche crease for the majority of the season, Pickard showed that he wasn't ready yet. This is not to say that he won't ever be ready but when given the choice between a guy who has shown he can handle the spotlight and one who hasn't hit that bar yet, the choice should be obvious.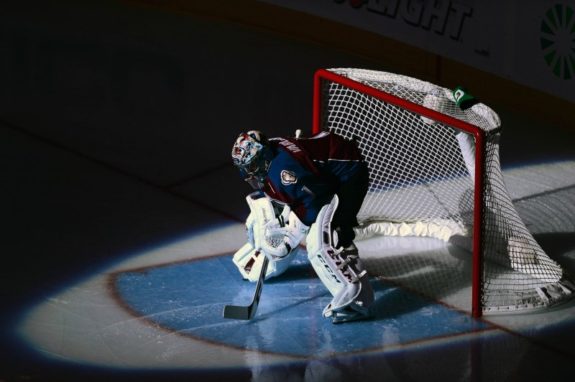 Adrian Dater added an extra wrinkle to this a few hours after the draft, reporting that Vegas would have taken Varlamov had he been the goalie exposed to the expansion draft. While this might seem hard to believe, looking at the other players the Avalanche protected, why should we believe that George McPhee would look at that same list and select Carl Soderberg instead? Varlamov stands out even more in that list of players which would lead me to believe that Joe Sakic would then have had to work out a side deal in order to keep the former Vezina finalist, which would have cost much more than a backup goalie.
What Does it All Mean?
For starters, the Avalanche need to address the hole in their goaltending prospects. What was already a weak spot in the Avalanche pipeline now requires more immediate attention. The Avs must be more aggressive in this year's draft and do what they can to go after Jake Oettinger.
Since moving to Colorado, the Avalanche have only selected a goalie in the first round once — Marc Denis in 1995. No, I'm not suggesting that the Avalanche take Oettinger with the fourth-overall pick in the draft, but it is unlikely that he will make it out of the first round. Colorado needs to get another first-round pick and hope that they can nab Oettinger with it.
The second thing this means is that the Avalanche need to get a backup in free agency. There will be plenty of goalies available who have served as backups and done the job well. One of the first names that stands out is Jonathan Bernier. The Avalanche won't have to worry about any type of salary cap issue, and Bernier is young enough to stay with the team for a few years until Spencer Martin or another prospect is ready to come up.
Pickard was one of the most promising goaltending prospects that the Avalanche have had. His youth and ability made him a player that Avalanche fans loved to watch as they all hoped he would one day turn into the franchise's next starting goaltender. In addition to his obvious skill-set, Pickard possesses one of the greatest personalities in hockey and was loved by fans and teammates alike. There is no doubt that losing Pickard for nothing will leave a hole in the Avalanche locker room, but it is a hole that Colorado should be able to fill again.
I'm a Denver native who has been a fan of the Avalanche since they came to town and a fan of the game before that. I started writing my own blog a couple years ago before moving to Bleacher Report and becoming a Featured Columnist there. You can also find me the Burgundy Brigade Podcast