Things are not well in Avalanche country, and the latest edition of the Colorado Avalanche Mailbag reflects that. As does the team's last place standing in the entire NHL.
There are a lot of questions that need to be asked within the organization, and many of those questions are being asked by the fans as we speak; so, without further ado, here are some questions from Avalanche fans on Twitter. (Note: Some of these have been edited for content reasons. The questions are still good, just a bit angry.)
How does a team this talented produce such terrible results? – A.J. – Denver, CO.
Great question, one that if I knew the full answer to then we wouldn't have this problem with the team. As you mention, it's easy to see the talent that is on this roster and the frustration from the lack of results. Part of it, as we recently heard from Avalanche back-up goalie, J.S. Gigurere, is the team's attitude. They're too immature to consistently put in the effort.
Injuries do play a certain role in this as well. Erik Johnson, Gabe Landeskog, Paul Stastny, Milan Hejduk and Ryan Wilson have all missed portions of the season due to injury. This, however, does not excuse to consistent horrible efforts from the team as a whole.
The other part of this is coaching. The Avalanche have always struggled with consistent effort under Joe Sacco. The one successful season came as a result of Craig Anderson playing absolutely out of his mind. That was never going to be a sustainable system, and the team has shown that. The team looks absolutely lost in every aspect of the game right now and the coaching staff must shoulder a significant amount of that responsibility.
When will the pain end? – Andi in Montana.
Depends on what pain your talking about. The pain from this season? In that case there are only a few weeks left before we are finally out of our misery.
The pain of the current organizational woes? That is something that only the Avalanche can answer, sadly.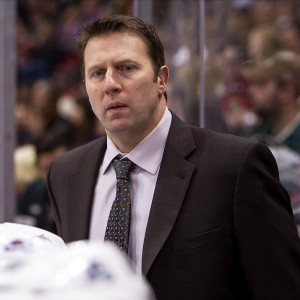 Realistically, how can a new coach improve the Avs' performance given essentially the same roster? – Scott Thurston, Westminster, CO.
Great question, Scott. A huge determining factor of this is who the new coach is, but some of the best answers can be found only a season ago. Both the St. Louis Blues and Los Angeles Kings made mid-season coaching changes, and both teams reaped rewards of this.
St. Louis brought in Kent Hitchcock, a well-respected veteran coach who has a system that has worked in this league for a long time and knows how to implement it. They went on to win their division and nearly the President's Trophy for having the NHL's best record.
The Kings changed over to Daryl Sutter, another well-respected veteram coach who has a strong system and knows how to implement it and teach it to his players. We all know what happened with the Kings last season.
A fresh voice in the locker room, especially that of a coach that immediately commands respect and is also a good teacher, can cause teams to play significantly better than the coach they had previously tuned out. Joe Sacco has been tuned out and the Avalanche need a guy that can command that kind of respect from his players while also being able to teach them.
At the same time, if the Avalanche just throw another carbon copy of Sacco in there, it's possible there may be a temporary shot in the arm, but the long-term benefit wouldn't be there. A new coach could absolutely help change the fortune of the Avalanche.
Who is untouchable on the Avs roster?  – Mike Wilkins, Niagara Falls, Ontario, Canada.
There are some obvious ones. Matt Duchene, P.A. Parenteau, Gabe Landeskog, Semyon Varlamov, Erik Johnson and Ryan O'Reilly.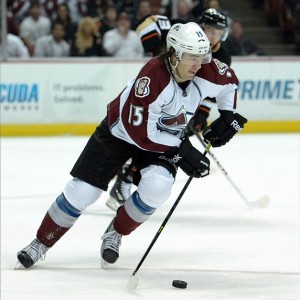 There are others that probably won't be touched for other reasons: Tyson Barrie, Paul Stastny, Stefan Elliott and Milan Hejduk.
Though, I wouldn't be shocked if one of the two young defenseman (Barrie or Elliott) were used in some type of a trade. They are fantastic prospects with a very high ceiling. This will, of course, cause several fans' heads to explode.
When is Sacco gone? Is he gone? Does fan pressure have anything to do with it? – Chelsea D., Breckenridge, CO
Let's just put it this way, if Sacco isn't gone this year then both he and GM Greg Sherman will be gone at the end of next season. You can only allow these types of results to happen for so long, as a GM, before your job security is threatened as well.
At what point did team systems break down into a bunch of guys trying to play individual defense? Wasn't always this way. – Nick Brown, Oklahoma.
Under Sacco it has almost always seemed this way. We seem to forget that first season with Sacco since the Avalanche managed to make the playoffs that year, but in that season our defense was still pretty horrible. We were 25th in the league in shots against per game that season with 32.1. Our penalty kill was only moderately better than it is right now at just 80.2% efficiency.
The legacy of Joe Sacco is that of horrendous defensive systems where the players are pretty much just lost and the goalie is left to fend for himself.
Do fans have any influence, is anybody (players/coaches/management) listening? – Barbara, Longmont, CO.
The Avalanche organization is one that does pretty much everything that it can to separate itself from contact with the outside world. So in the realm of pressure from social media or in the newspapers, fans have almost no influence whatsoever with the Avalanche. They are convinced their way is the right way, no matter how loudly the results are screaming the opposite.
However, there is one way in which fans always have control, and that is with their wallets. It is impossible for a business person, which all NHL owners are, to ignore when their product is losing them money. Fans stop buying merchandise, attending games, watching the team on TV, etc…, that hits their pocket book and forces them to notice.
This has already started to happen a little bit. The Pepsi Center gets emptier and emptier with every loss, and the Avalanche are the only team in the NHL whose television ratings have gone down this year. At some point, all of these things will force the hands of the team into change. How big of a change is, again, something that nobody can predict.
What is up with the constant line/pairing switches? – Ashton, Denver, CO.
Sacco is completely lost and has no idea how to solve the problem. Long and short of it, really.
Of the "big 3" in the upcoming draft, which do you feel best addresses the avs needs going forward? – Alex Graham, Saint John, New Brunswick, Canada.
The "Big 3" to which he refers are Seth Jones, Jonathan Drouin and Nathan MacKinnon. As far as which fits the Avs' needs going forward? I'd have to say Seth Jones.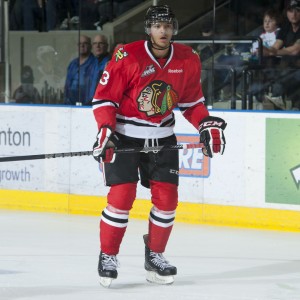 The biggest hole on the team is defense. We need defenders who can skate, who can play solid positionally and contribute on both ends of the ice. That is basically the scouting report on Jones.
The only issue is that defenders, especially all-zone defenseman like Jones, can take a bit longer to develop to their highest potential as they have so many things that need developing. Still, you never know how fast that will come along. Cam Fowler came right into the NHL and has been solid for the Ducks from the get go. Will that happen with Jones? Only time will tell.
Even if the Avs don't end up getting Jones, you can't really miss with MacKinnon or Drouin either.
Thanks everybody for the questions! Please keep submitting them to me at my e-mail: Goffeclese@gmail.com. Make sure to put "Avs Mailbag" in the subject line.
I'm a Denver native who has been a fan of the Avalanche since they came to town and a fan of the game before that. I started writing my own blog a couple years ago before moving to Bleacher Report and becoming a Featured Columnist there. You can also find me the Burgundy Brigade Podcast