On Nov. 10, the Colorado Avalanche looked to be coming back to earth after a hot start to the season. They were on a five-game losing streak where they earned a single point from an overtime loss to the Washington Capitals. They were starting to free-fall in the standings. It was starting to look like maybe the critics were right. Maybe the Avalanche exceeded their ability last year and were destined to be onlookers this season.
The Avalanche had other ideas. They responded with a roar, going on a tear where they have won eight of their last nine games while earning a point in an overtime loss in the one other game. They are currently on a six-game winning streak despite some strange scheduling and interesting officiating.
The Top Line Brings the Heat
Whether you call them Rocky Mountain Line, MGM, the MackStreet Boys, MacRanteskog or something else, the Avalanche run a dynamic trio in Nathan MacKinnon, Mikko Rantanen and Gabriel Landeskog. They have combined for 111 points this season, more than any other trio over a 25-game span since 2005-06. On 14 separate occasions, all three forwards have recorded points on the same goal.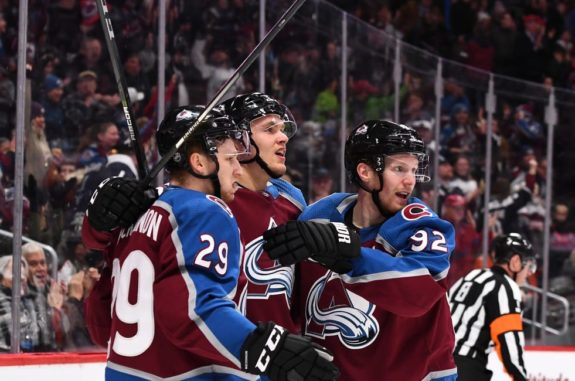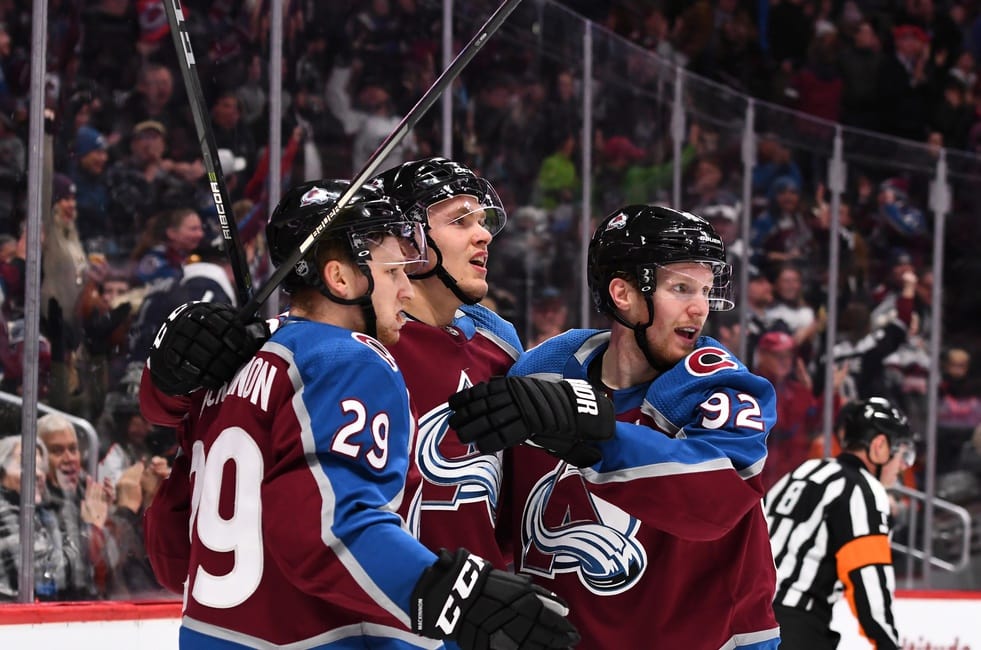 Rantanen has soared to the top of the NHL points leaders and has stayed there. Rantanen has scored a league-leading 42 points with his linemate MacKinnon trailing him by a single point for second place. Rantanen leads the league in assists. The young Finn averages 1.68 points per game. Over the course of the last nine games, Rantanen racked up 15 points off of six goals and 11 assists. He plays like a man on fire, using his size to wrestle people off him as he continues to press with the puck. People are already starting to compare him to a young Jaromir Jagr or Peter Forsberg. Brian Lawton considers Rantanen to be his early choice for Hart Trophy consideration.
Nathan MacKinnon, last year's Hart finalist, has been giving his linemate a run for the money. He scored a personal record four points against the Pittsburgh Penguins to help the Avalanche defeat his hometown buddy Sidney Crosby. He sits in a second-place tie for goals scored, has averaged 1.64 points per game and leads the league in even-strength goals. Over the last nine games, MacKinnon earned 21 points, scoring seven goals and notching 14 assists. He found a way to elevate his game since the season started. He scored more goals and more assists than anyone on the Avalanche. MacKinnon has been putting on a show as he skates through the o-zone, shaking off defenders and switching speed to open up the shooting lanes.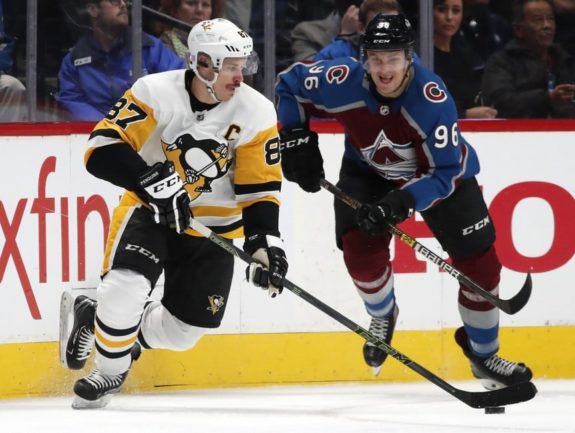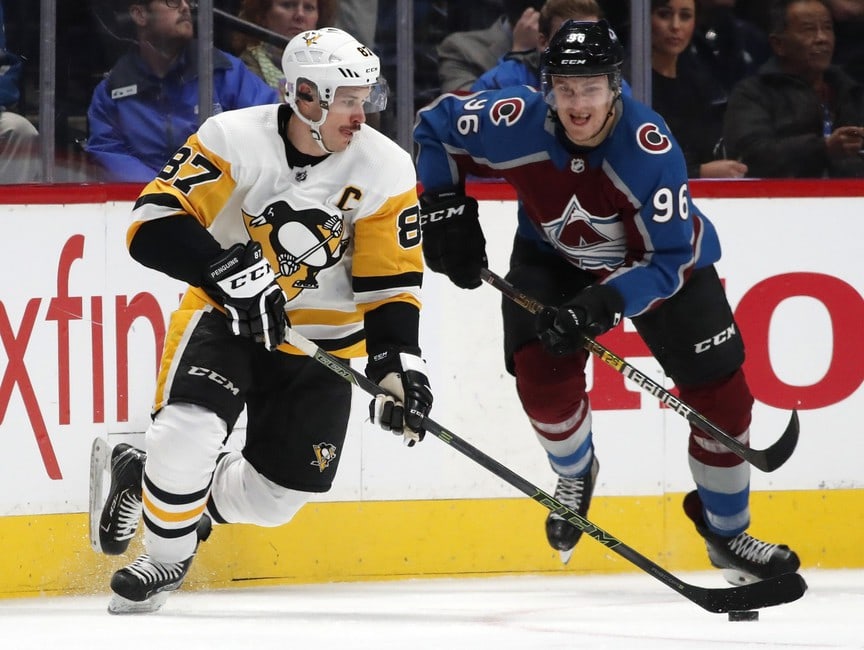 Landeskog leads the NHL with a plus-18 while sitting ninth for goals scored and 13th in total points. Interestingly, he is in a first-place tie for most game-winning goals. While Landeskog racked up a lot of goals at the season's start, he has slowed down to a meager (cough, cough) 10 points over the point streak and ranks second on the team for winning face-offs. A lot of his effort centers around doing the necessary yet less flashy things well. He fights for position and sets up plays. While not as easy to quantify, Landesksog's contributions free up Rantanen and MacKinnon to fly.
The Rise of Secondary Scoring
While the top line has led the scoring, the Avalanche have also benefited from a substantial amount of secondary scoring. 16 different players have scored goals while 19 have earned points during the nine-game streak. The Avalanche lead the league in scoring, averaging 3.8 goals per game.
Center Carl Soderberg has provided substantial scoring support for his limited role. Soderberg eats up a lot of the penalty kill minutes yet he's also managed to notch eight points during the streak.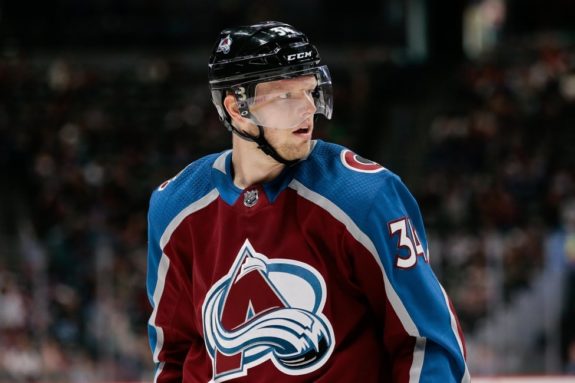 Second-year forwards Tyson Jost and roommate Alexander Kerfoot have contributed two goals and five assists apiece for seven points each. Colin Wilson and J.T. Compher both added three goals each. Compher's tallies are even more impressive since he recently returned from injury and has only played in the last three games. Even rookie forwards Vladislav Kamenev and Sheldon Dries have contributed to the scoring.
Even Colorado's defensemen have added to the scoring. Tyson Barrie, generally the team's highest scoring defenseman, has scored three goals and five assists while missing the last two contests. He ranks fourth on the team for scoring and seventh in the NHL among defensemen for scoring. He also ranks fourth in plus/minus for defensemen.
Samuel Girard scored a goal and five assists over the same time frame, more than doubling his point total since the start of the season. In fact, three other Avalanche defensemen have added multiple-point scoring efforts, and one other has a single goal.
The scoring has been a team effort. Of the 40 goals scored over the last nine games, 16 have come from the Rocky Mountain Line. The rest have come from everyone else. That's secondary scoring. That's what comes from a broad talent pool. And that's another key to the Avalanche's recent success.
Other Valuable Contributions
Scoring alone doesn't win games. While it's easy to track, it only tells part of the story.
The Avalanche currently have the most effective power-play unit in hockey. They score 31.7 percent of the time they are on the man advantage. And that's not all from the top line either, even though they get the lion's share of power play ice time. The MackStreet Boys account for half of all goals scored on the man advantage. Seven other players have scored on the power play. The second power-play unit has proven dangerous over the course of the season.
The penalty kill has also proven effective even if not as dominant as the power play. The Avalanche currently rank 11th for successfully shutting down opponents in a short-handed situation. They have closed out their rivals 80.9 percent of the time. Considering only one NHL team has been shorthanded more often than Colorado, that's pretty good.
As for the defensive numbers, the Avalanche have some interesting numbers. The addition of Ian Cole has paid unexpected dividends. The blue line workload has become more evenly distributed as Erik Johnson no longer leads the team in ice time, hopefully prolonging his career. In fact, not a single Avalanche blueliner sits in the top 40 for ice time. While Johnson leads the Avalanche with an average just a little over 22 minutes a night, he ranks 46th among NHL defensemen.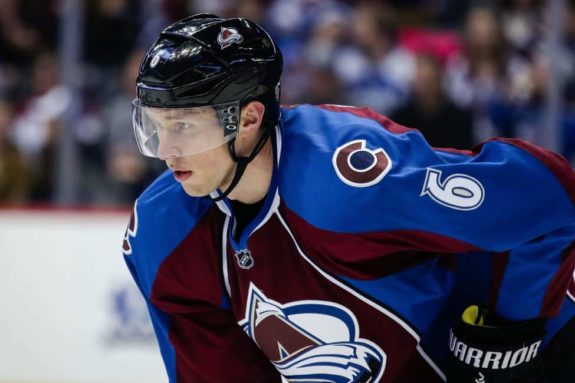 Cole leads the league in blocked shots and is third in penalty minutes among defensemen. Nikita Zadorov ranks 11th in hits, tallying 59 in his limited third-pairing role. And Tyson Barrie sits in fourth place for plus/minus for blueliners while Cole is 10th and Zadorov is 12th. Spreading out the workload seems to be working for the Avalanche.
There are a lot of working pieces that have propelled the Avalanche forward during their nine-game point streak. The team has outscored their opponents 40-21, they have developed successful special teams, their secondary scoring has kicked in and their defense shares a better distribution of workload. Of course, having the hottest line in hockey helps. Having players who have something to prove doesn't hurt either.
J.D. has followed the Colorado Avalanche since the days of Joe Sakic and Peter Forsberg. Blessed to cover the team for nearly 5 seasons, 3 of those at other venues, J.D. enjoys working with the Hockey Writers. Proud parent of three humans and two dogs, you can follow all the escapades @JDKpirate.